Why WWE must have Brock Lesnar drop the Universal title sooner.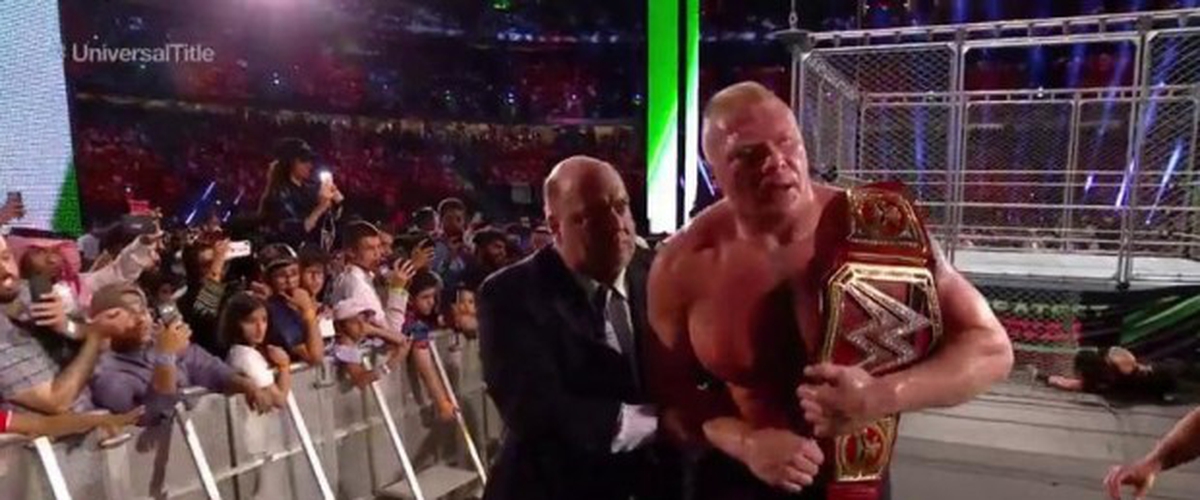 Brock Lesnar is scheduled to face Roman Reigns yet again at Summerslam as he defends his Universal tilte. Reigns has cut promo's about Lesnar not showing up every night to work same with Raw general manager Kurt Angle and Angle called a Lesnar the worst Universal Champion ever. Lesnar is indeed the worst Universal Champion ever, a world champion in WWE should be in the hands of a full time wrestler not a part timer who does not defend his title in very paper view event. If there was a best Universal Champion ever, It's Kevin Owens.
Brock Lesnar has been Universal for 483 days since defeating Goldberg at WrestleMania 33 last year, Lesnar defended the title at this year's Mania against Roman Reigns as many thought Reigns was going to win and Lesnar was leaving WWE. But WWE shockingly had Lesnar retain the title and Lesnar resigned with the WWE. So Lesnar went on again to defend the title against Reigns at the WWE's greatest Event Rumble event in Jeddah, Saudi Arabia, Lesnar won by landing in the floor after being speared out of the steel cage.
Now It's Lesnar vs Reigns 3 at Summerslam and WWE fans are already sick of It, In my opinion, Bobby Lashley should have been the one to face Brock. If Roman Reigns is going to be the one to beat Brock than It needs to happen at Summerslam, plus WWE needs a full time wrestler holding the Universal title and not a part timer like Brock Lesnar, WWE needs to understand now that having brock Lesnar as universal champion is bad for business. Listen, either you love him, like him, or hate him, Brock Lesnar is a very accomplish athlete and he has achieved a lot in WWE and UFC but It is time that WWE has Lesnar drop the Universal title. After all, Brock Lesnar is with the WWE for the money, his passion is for the UFC and at some point he will try to make a UFC comeback and try to fight Daniel Comier. But soon or later, WWE must do what is best for their business because If they keep Brock as the Champion till WrestkeMania 35 and have him up against Roman yet again, fans are gonna be extremely dissatisfied. To be honest, the reason why they may have block Lesnar as the universal champion is maybe to overwrite CM punk's 435 day WWE championship reign, Just saying.
---