Ronda Rousey impresses in her WWE in ring debut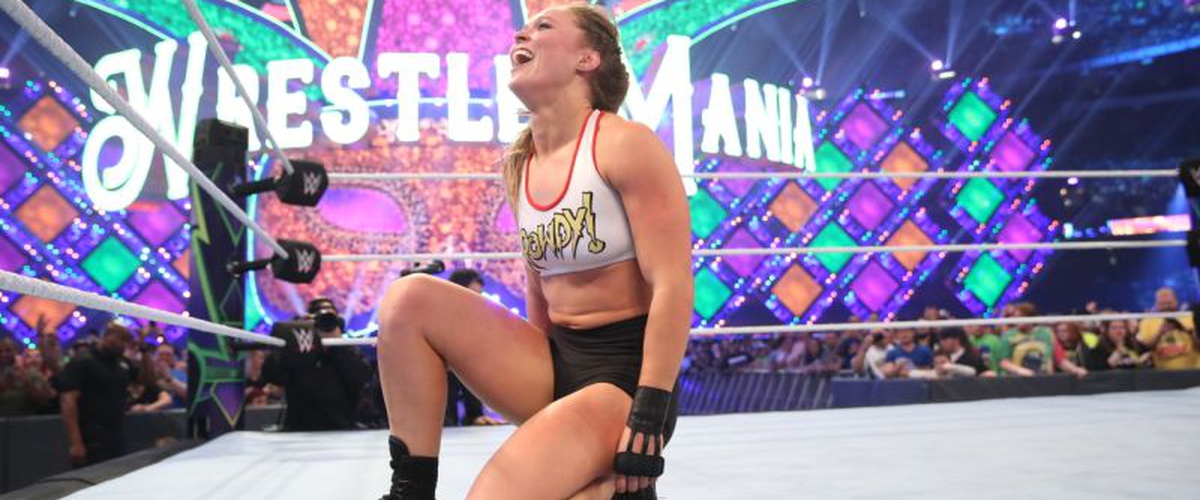 Ronda Rousey had her first match in WWE on Sunday teaming up with Kurt Angle to take on Triple H and Stephanie McMahon. Rousey debuted for WWE back in January and It was announced that she signed a contract with the company.
The former MMA fighter decided to take her talents to professional wrestling, It was annouced that Rousey would team with Kurt Angle to take on Triple H and Stephanie McMahon at WrestleMania 34.
Rousey has always been a huge WWE fan, she appeared at WrestleMania 31 as she and the Rock took out, you guest It Triple H and Stephanie McMahon. She was a huge fan of Rowdy Roddy Piper and used Rowdy as a nickname to honor him.
On Sunday night, she got in the ring for the first time and performed in front of a crowd of 78,133 at the Mercedes-Benz Superdome and she did nothing but impressed. The match went on for 20 minutes and 40 seconds as she locked Stephanie McMahon in an arm breaker forcing McMahon to tap out and Rousey got her first win in WWE. It was an impressive debut by the former UFC Bantamweight Champion, Rousey is looking to accomplish big things in the WWE like she did in MMA. We do not know what the future is in store for her, she could be women's champion one day. Rousey was impressive and WWE fans should be excited and anxious to see what is next for her.
---