Russell Westbrook makes history: Averages triple double for second straight season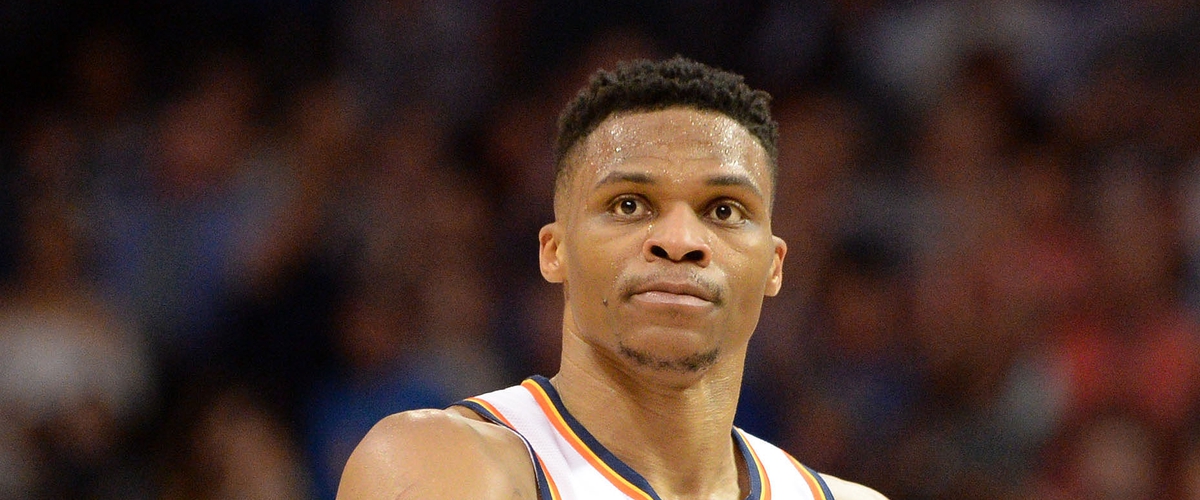 Last season, Russell Westbrook surpassed Oscar Robertson for the most triple doubles in a season at 42, resulting in him winning the MVP award. Now Russell Westbrook has done It again.
Heading into the final two games of the regular season, Westbrook needed 34 more rebounds to clinch yet another triple double season. On Monday night in Miami, Westbrook grabbed 18 rebounds and on Wednesday night in the Thunder's final regular season, he grabbed 20 rebounds along with 19 assists. He grabbed his 16th rebound with 9 minutes remaining in the third quarter against the Memphis Grizzlies and received a standing ovation . With the triple double average over with, Russell Westbrook and the Oklahoma City Thunder are now heading to the playoffs as the 4th seed in the west and will likely face the number 5th seed Utah Jazz in the first round, Westbrook finishes the regular season with 25.6 points, 9.9 rebounds, and 10.1 assists.
---