The Boston Celtics have proven that they are still a great team without their big stars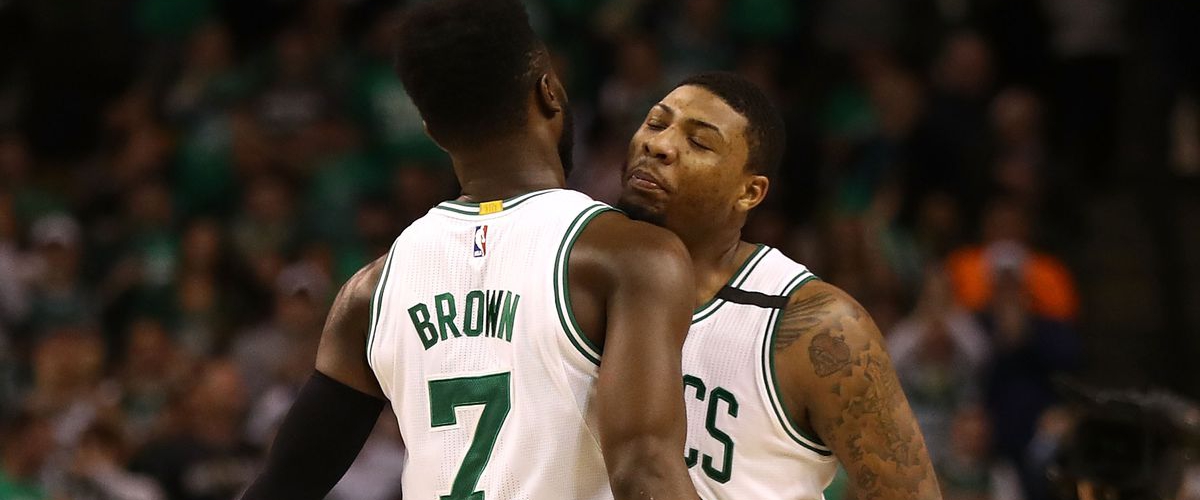 In the season opener, the Boston Celtics lost Gordon Hayward to a leg injury and Hayward was expected to miss the rest of the season. The Celtics went on a roll still with the presence of Kyrie Irving and held on to the number 2 seed. When It was announced that Kyrie Irving would miss the postseason due to a fracture in his left knee and which he had to have surgery on to repair, I thought that their was no way even with the second seed going into the playoffs that the Celtics without Gordon Hayward and Kyrie Irving were going to get passed the first round.
So far in the playoffs, they have a 2-0 lead over the Milwaukee Bucks with Giannis Antetokounmpo, Chris Middleton, and Eric Bledsoe. I thought the Bucks with that roster is a better team than the Celtics without Kyrie Irving and Gordon Hayward but the Celtics in the last two games minus Kyrie is still playing really good. Jaylen Brown dropped 20 points in game 1, last night in game 2 he finished with 30 points. Tony Rozier dropped 23 points in both games. Al Horford dropped 24 points in game 1 and had 16 in game 2. Jason Tatum had 19 points in game 1, Marcus Morris had 21 points in game 1 and 18 in game 2.
All I am saying is that I was wrong about the Celtics, I underestimated them. I thought this team didn't stand a chance against Milwaukee without Kyrie Irving. The Celtics are still a great team without their stars, Jaylen Brown, Tony Rozier, and Jason Tatum are young and athletic players that can score. Al Horford is a fellow all star that can score offensively and can rebound and defend by protecting the rim. Let's not forget Marcus Morris, he can also score averaging 19 points a game and shooting 45% from the field.
The series may not be over yet, Milwaukee can still come back but right now this Celtics team is showing that no matter who is out, they are going to play hard and are willing to still go out there and win. The Celtics may not win the championship this season or will they? I won't go that far yet but this team is not to be overlooked, If not this season, Celtics fans should still remain optimistic. When Gordon Hayward and Kyrie Irving return from their injuries, if they are healthy along with this young Celtics team, they could very well be the favorites to win the NBA Championship.
But right now with the big stars out, the Celtics are still rolling, a team that was able to draft a bunch of really good young guys in Brown, Rozier, and Tatum to keep the team alive in Irving and Hayward's absence, like him or not, Celtics president Danny Ainge desveres a huge pat on his back.
---