What to expect for LeBron era in Hollywood.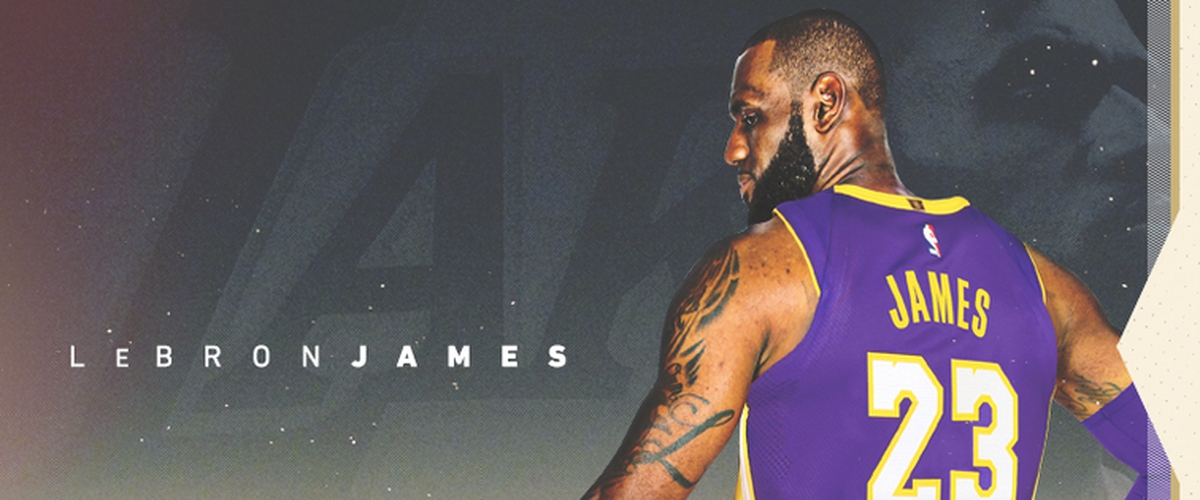 Well It's official, LeBron James is now officially a Laker. On July 1st, LeBron James sat down with Magic Johnson face to face for 3 hours in LeBron's mansion in LA before It was reported the next day that LeBron and the Lakers agreed to a four year deal worth $154 million, LeBron officially signed with the Lakers on July 9th. So now after 20 years of Kobe Bryant and now two years later, LeBron James is the new face of the Lakers. So what will we expect for the LeBron era in Hollywood.
First, LeBron's expectation is to get the Lakers back in the playoffs for the first time in five years, LeBron along with the new additions will make that happen. Two, LeBron will mentor guys like Lonzo Ball and Kyle Kuzma, Lonzo Ball make not had such a great rookie season but he still has a lot of promise and LeBron has expressed ambition of wanting to play alongside with home. Now with LeBron as his teammate, LeBron will do whatever he can to help Lonzo get better and advance his career and LeBron is not going to go easy on him either. Kuzma had a big rookie season, Kuzma has a lot of promise and if there is one young player LeBron is going to like playing with, Kuzma will be that guy. So when It comes to young players, LeBron will lead them and show them how to play, how to win, and how to get better.
Next team chemistry will be an issue, of course when It comes down to building a championship team, team chemistry will be an issue. As LeBron learned in 2010 playing for the Miami Heat, It takes time for team with a new group to learn to play together. No team with a bunch of new players are going to win right away, especially with a new star in town. Shaquille O Neal signed with the Lakers in 1996 as well as the Lakers drafting Kobe Bryant, it took four years to win the first championship. With LeBron James and may take a few years, so the Lakers will learn how to play with one another before they can win. Next the Lakers will need to add another superstar, LeBron James may be the best player in the world but he will not win alone, the Lakers need to add another superstar and indeed I think they will. The Lakers are trying to acquire Kawhi Leonard and no deal has been made yet as Leonard wants out of San Antonio and has ambition of being in LA, if Leonard is not traded, he will be a free agent next summer and Lakers will have a chance to land him and to add him with LeBron will give the Lakers a better chance to win a few years down the road. Now the Oklahoma City Thunder are looking to trade away Carmelo Anthony and rumor has it that the Lakers are one of the favorite to land him, Melo also owns a mansion and now he also has an ambition of playing alongside LeBron James, adding Melo may be a gamble after he struggled with OKC last season and he may be past his prime, plus he's owed $27 million in 2018-19. So adding another star would help the Lakers chances years to come and they need to build a team that is capable of beating the Golden State Warriors.
Last, LeBron winning a championship as Laker, when every superstar joins the Lakers, the number one expectation of all is to win a championship. If LeBron does not win a championship with the Lakers, he will be the only superstar outside of Elgin Baylor to never win a championship as a Laker and that may hurt his legacy. Wilt Chamberlain, Kareem Abdual Jabbar, and Shaquille O Neal were brought to LA and they delivered championships and LeBron has been brought in for that reason. When LeBron was brought to Miami in 2010, Championship was his highest expectation and he delivered by landing Miami two titles. He return to Cleveland in 2014 with a promise to deliver a championship and he did so in 2016. So now joining a purple and gold, with all the great players such as Jerry West, Wilt Chamberlain, Kareem, Magic, Shaq, and Kobe. LeBron has a chance to submit his legacy as one of the all-time great Lakers, where is a franchise was 16 NBA titles and searching for the 17th, LeBron has a chance to make LA title town again and if he can deliver at least a championship to the Lakers, he will go down as one of the all-time great Lakers that I've just mentioned. So now that LeBron is in town, It will be a show and It will a wild ride as the king will be pur to his toughest test test in his next journey of his NBA career.
---