To the Kirk Cousins critics: It's too early to call him a bust.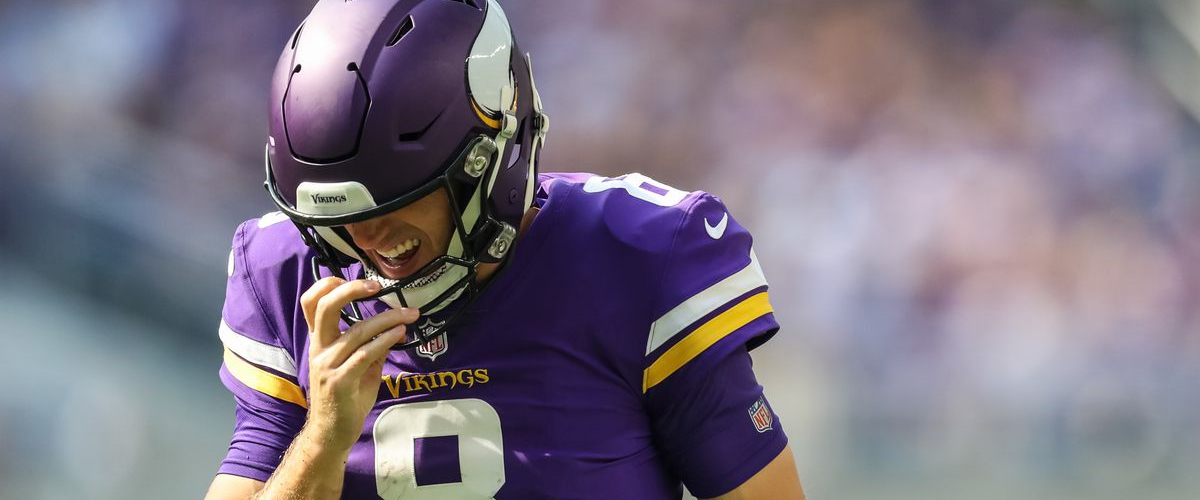 The Minnesota Vikings fell short to the Los Angeles Rams last night but the attention is being brought on Kirk Cousins, despite Cousin's stats so far, many are critical of him and claiming that he cannot find ways to win games. It seems that everyone already thinks he's a bust. Pump the breaks because It's too early to call Kirk Cousins a bust.
The Minnesota Vikings sit at 1-2-1, the Vikings won their week one opener against the San Francisco 49ers. Than they went into Green Bay only to end their game in a tie, they shockingly lost to Buffalo in week 3 and last night lost to the LA Rams. When It comes to last night's game, everyone is pointing the finger at Cousins as to blame for the loss and I differ, the blame should be on the Vikings defense for allowing the Rams to score 38 points and allowing Jared Goff to throw for 465 yards and five touchdowns. Kirk Cousins was able to throw for 422 yards, now he was sacked four times but the Vikings offense went up against an elite defense with pne of the league's best pass rushers in Aaron Donald.
But don't put all the blame on Kirk Cousins, he threw for 422 yards last night. In week 3, he threw for 296 yards and in week 2 against Green Bay, he threw for 425 yards and four touchdowns. Kirk Cousins numbers look good but when the Vikings lose, people find ways to be critical of him, blame the defense for the last two losses. Couins is playing under a new system than he has the previous years in Washington, It takes time for him to develop but he's been putting up big numbers, how is he a bust now. Ok Kirk Cousins may not be a top quarterback but he is really good and is capable of putting up big numbers in big match up's like he did last night. He may not have been able to close but he kept Minnesota in the game last night, don't call him a bust today, It's too early to call him a bust. If Viking fans want to win, you got to give him more time because for a player to develop under a new system, It may take a year or two but they got the rest of the season and Kirk Cousins has plenty of time to get the Vikings into the playoffs in which I think he will.
---