Diego Costa: Can 'The Governor' enforce a regime of pain on the Premier League once again?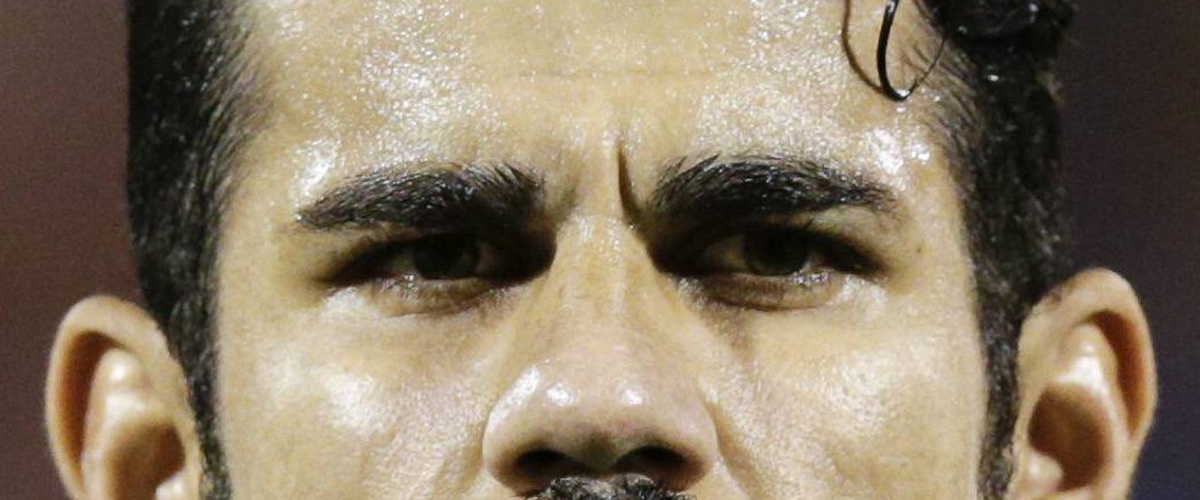 There has been much speculation regarding Diego Costa's future this summer. After managing just 4 goals and 29 appearances in the league in the past two seasons as well as the permanent signing of Alvaro Morata, he is now seen as expendable. Also, the rebuild which is happening at Atletico in which much of the old guard have left, Godin and Griezmann, additionally adds fuel to the fire that he will no longer be an Atletico player by summers end. However, it appears he is open to a move and wants to return to the Premier League. This isn't hard to believe considering the stats I've previously mentioned. He's missed more games than he's played since returning to Atletico as well as scoring the fewest amount of goals since his Braga days 12 years ago. Why the sudden downturn in form? Injuries are the diagnosis but desire is the cause. I think he's lacked desire since returning to Madrid. Their defensive style of play suits him in the big games, in terms of him being a hard working game wrecker, but against the minnows of Spanish football, which he faces more often than not in the league, grinding out a one nil victory when nobody is watching is hardly appealing to someone who experienced the Premier League where every game is a big game. This can be clearly seen in what we did see from him against Juventus. First leg last sixteen of the Champions League. His first game in two months after foot surgery and he ran riot. Did he miss a sitter? Yes but bar that he was incredible. He tore Chiellini and Bonucci apart never giving them a moments peace. Heavily contributing to the goals in the havoc he caused in the lead up to the corners being put into the box. Watch that match entirely and tell me he is not an irrepressible force, you can't. That match was in February and I can still remember it, it was that spectacular of a performance. If he hadn't been suspended for the second leg you and I know both know Atletico would've gone through. However, performances like that have been few and far between since returning and I'm afraid that is consequence of having such a top heavy league in Spain where only a handful of teams are actually good. As such, is he worth keeping purely for the big games? Arguably yes but cashing in while he still has some value is the safest option. I most definitely think he should leave. Although his mistake of thinking the memories of playing for Atletico were much better than the reality, as most people fall foul of doing, was what got him into this mess I don't think lightning will strike twice. Playing in the Premier League doesn't flatter to deceive. It's the best, most competitive, league in the world where the camera never stops rolling. Just what he wants. I think he regrets his decision to leave Chelsea and is ready to make up for lost time. However, Chelsea's transfer embargo makes this complicated. He is as suitable to them as he was when he first signed and I think going back would've been fitting but they can't sign players until January. Also, the unsacromonious nature of his departure would make his return difficult so the embargo may be for the best and sway him away from the generic "I would only come back to play for Chelsea" line and the ensuing saga. Why would some want him you ask? I think his record in the league speaks for itself, 53 goals in 89 games resulting in two premier league titles in 3 seasons. He wasn't the be all and end all in those title winning seasons but without him it would've been difficult, as we can see through Chelsea's difficulty in replacing him. At 30 he still has 2 or 3 top level seasons left in him I believe, if not more. Finally he would bring a great deal of buzz with him into whatever club he signs for due to his reputation and ability. So who are the clubs most suitable to sign him? For me there is only one feasible and realistic option.
Everton Fc
1: They have a glaring need at striker that has been present since Romelu Lukaku left.
2: One of few clubs outside the top six who have the financial capabilities to shell out 50 million or so, my own valuation of him based on what he cost Atletico and the nature of the current market, on a 30 year old who may be deemed by most clubs as a risk.
3: Have the capability with their current squad to match his ambition of competing for a top four place and claiming a few scalps along the way.
All in all, I think Diego Costa is a great player who has a lot left in the tank. Spanish football is too pedestrian for him and the bright lights of the Premier League are what he needs to refind his best form. Everton is the best fit for him and I think he and them would be fools to not at least consider it. He is definitely still worth what Atletico paid for him, but no more, and if he were to sign for Everton I think top four and 20 goals for him would be an inevitable eventuality.
---