3 NFL Week 2 Picks
What a Week 1! Action packed with 30 total interceptions thrown and all year one head coaches going 0-7. Aaron Rodgers proved once again how amazing he is and the Browns start off their season with a tie, resulting in their best start to a season since 2004!! In my Week 1 post, I talked about how my beloved New Orleans Saints had lost 6 of their last 7 season openers and thanks to Ryan Fitz-magic, as the Tampa Bay sports reporters on Twitter called him, they have now lost 7 of 8. I also touched on the Eagles and how they were disrespected by being underdogs in their home opener as the defending Super Bowl champs. Then gave a general overview of why the Rams bought their way to being better than the Raiders. I went 3-0 in my picks last week which would have been great if I had taken my own advice. I, however, did not bet on any of those games and only won a meager $21.00. This week I hope to right my wrongs and actually bet on the picks that I make. It will probably lead to none of these picks being even close to covering but that's sports karma I guess. Week 2 has some intriguing match-ups and lines that should be advantageous to smart bettors.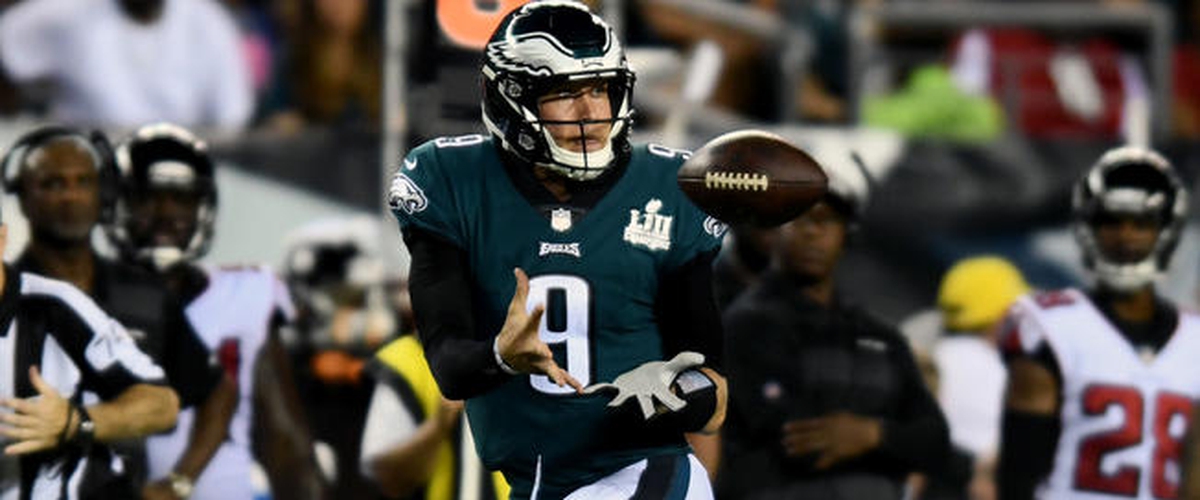 Philadelphia Eagles (-3.5) at Tampa Bay Buccaneers (-110)
I promise I won't pick the Eagles every week this year but it has been so hard not to in these first two weeks. The Eagles gained at least some respect in their win over the Falcons last week, but not as much respect as the Buccaneers gained in their Week 1 win over the Saints. The Eagles don't exactly have the firepower on offense to score 40 points like the Saints did, but they have arguably the best defense in the NFL and won't allow Ryan Fitzpatrick and DeSean Jackson to score 48 points again. I don't want to go in on how salty I still am that the Saints allowed the Buccaneers to score 48 POINTS against them! I will just look forward to Week 14 when they get another shot at them. I truly think this line is too low but maybe Vegas knows something that we don't. Maybe the Buccaneers are for real. Maybe the Eagles don't deserve the respect they earned last year. Maybe those first two statements are wrong and it is just going to take people longer than expected to realize that Week 1 in the NFL is as unpredictable as the decisions the Browns make as an organization.

Oakland Raiders (+6.5) at Denver Broncos (-110)
I utilized last week's post to down talk the Raiders, but upon watching their performance on Monday night, I must admit I was wrong for about 2 and 7/8 quarters. The Raiders came out playing tough on offense and defense. Sure they had their obvious weaknesses, but they didn't allow the Rams to get into a rhythm until there were about 2 minutes left in the third quarter. From that point on, the Rams didn't look back. Derek Carr made one of the worst throws I have ever seen at the 7:58 mark in the fourth quarter (please look up the video of the interception if you have not already seen it. You may have to scroll through a lot of other bad throws first). Take away that last quarter and the Raiders may have had something going. The Broncos didn't look particularly great in their Week 1 match-up with the Seahawks, but they at least took care of business when they needed to. This game is going to be sloppy on offense and rough on defense. I suspect there will be a lot of field goals and fluky touchdowns which causes me to believe that this game will be closer than the almost 7 point spread. Again, please YouTube that throw from Derek Carr if you need a good laugh for the day.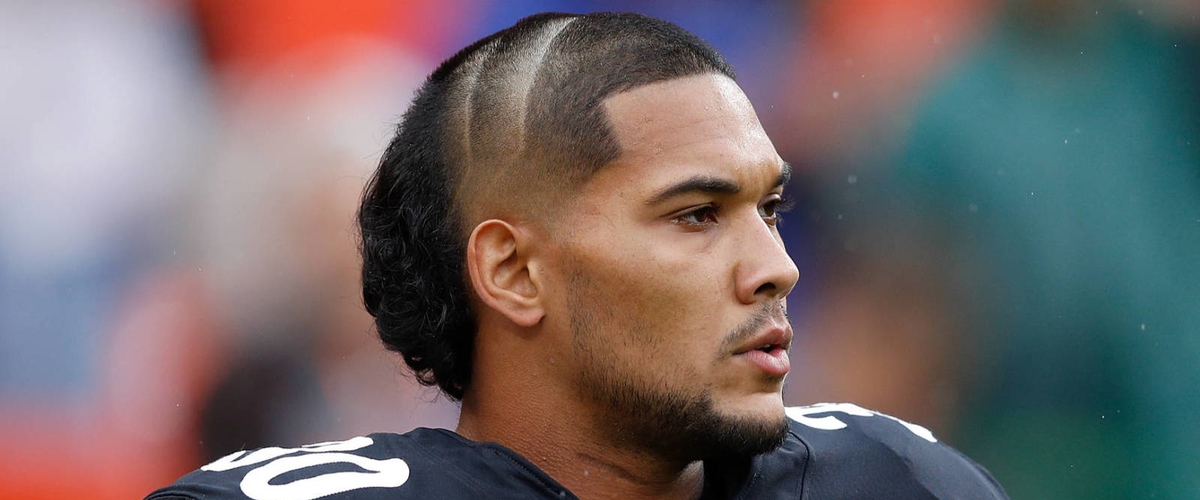 Kansas City Chiefs (+5.0) at Pittsburgh Steelers (-110)
This game is should be the best game of the week, in my opinion. The Steelers are coming off one of the strangest yet riveting games, against the Browns, I have seen in a while. There is no question that James Conner (pictured with his weird, inexcusable haircut above) proved that he can be just as good as any other running back in the league.... not named LeVeon Bell. Bell is still holding out from the team due to his contract dispute. There were a lot of positives to Conner's performance, but he did fumble with about 8 minutes left in the fourth quarter that set up Cleveland's comeback in regulation to tie the game. I'm not blaming Conner for them not winning the game because that'd be sophomoric. I do, however, blame the haircut for giving him the irrational confidence that he could be just as good for Pittsburgh's offense as LeVeon Bell (I really hope James Conner has a really good Week 2 so that I can be wrong once again). The Chiefs were so dominant against the Los Angeles Chargers that it doesn't even deserve a brief overview. All I will say is that the Chargers are a good team and Patrick Mahomes and Tyreek Hill made them look they were playing a different sport. Sure that's a bit of an exaggeration and the Chargers did comeback to only lose by 10, but the fact remains that the Chiefs looked like they are only going to get better with time. Defensively, the Chiefs didn't look as sharp as their offense, giving up 33 first downs and 541 total yards. A decent amount of that, however, came during garbage time when the Chiefs were already expected to win. I suspect this game will also be a close, high scoring affair. I think the Chiefs will get off to a hot start again and hold on as the Steelers try to find their offensive identity once again without the best running back in the NFL. I'll save the rest of my thoughts on this whole LeVeon Bell dispute for another blog post.

Final odds of all three picks parlayed: +596