James Harden for MVP? Not So Fast!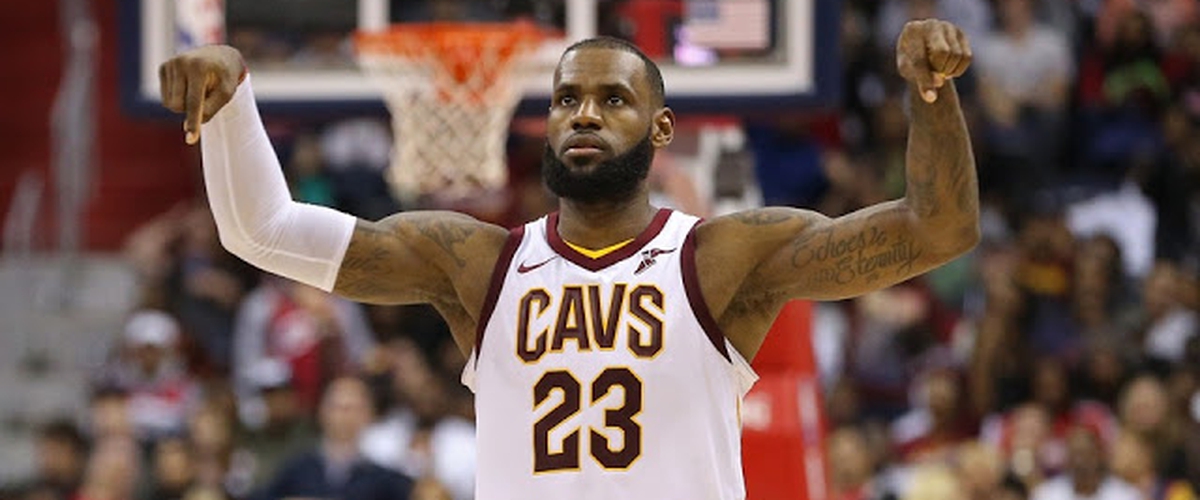 Photo Taken by: Geoff Burke / USA TODAY Sports / Reuter
Anybody that has been following the NBA this season will probably tell you James Harden is the MVP favorite for the 2017-2018 season and rightfully so, especially considering it is more of a regular season award. Harden is averaging 30 pts, 9 assists, and 5 rebounds all on a 65 win Rockets team, which grabbed the #1 seed in the West. There is nobody diminishing what he has done this year on the hardwood, but there is someone else that needs to be right there next to him, and in my opinion ahead of him.

First off, it is important to understand what the "MVP" actually is...Most VALUABLE player. Everyone likes to get stuck on it meaning who's having the best individual season and that's such a disservice. There is no player in this league that is more valuable to his team than LeBron James. Being in his 15th season and at the age of 33 to be doing what he is doing is incredible and unheard of. To me, there are 5 reasons that make LeBron James the 2018 MVP.

1. Played all 82 Games
For the first time in LeBron's illustrious and extremely decorated career, he played in all 82 regular season games. On paper maybe this doesn't look like anything impressive but in fact is extremely important. The fact that at age 33 and the miles he's racked on his body during his time in the league and he is still making himself available to his teammates each and every night is demonstrating his value to the team. He didn't take any days off, where Harden only played in 72 game this season.

2. 28 pts, 9 rebounds, 9 assists, on 54% Shooting
Statistically LeBron is having one of his best seasons of his entire career and he is doing it on arguably one of his worst rosters in the past decade. He has been nothing short of great and has managed to put his team on his back during the regular season to capture the 3rd seed in the Eastern Conference after one of the most distracting and chaotic seasons of his career. Like I mentioned earlier, this guy is 33 and most players are starting to come down and fall off but he seems to be trending upward. LeBron said it best during a postgame interview a few months back: "Like fine wine I only get better with age".

3. "Keeping Up With The Cavaliers"
This was such a bizarre season from the opening tip back in October and it was almost like we were watching a reality show. Since Kyrie Irving's departure the Cavs acquired D-Wade, IT, Crowder, Zizic, and D-Rose there had been nothing short of drama. Rose was taking time away from the team, Wade being in the starting five was upsetting JR, IT is driven purely by his ego, Crowder never quite fit in, there were secret player only meetings, yelling at Kevin Love in locker room, and the list goes on and on. There was nothing consistent going for this team with the exception of one thing, and that one thing was LeBron James. He was still managing to stay even keel and focussed on the goal at hand. Even after the Cavs cleared house and acquired Jordan Clarkson, Larry Nance Jr, Rodney Hood, and George Hill (practically a whole new team), LeBron hit the ground running and never fell off pace. I can't imagine dealing with all those distractions, new teammates, and a still severely damaged relationship with owner Dan Gilbert and still manage to play at an MVP level. The only thing consistent with that franchise right now is in fact, LeBron James.

4. Bron and MJ for MVP Every Year?
LeBron and Jordan could have been the league's MVP every year of their careers considering what they both provided for their respected franchises. As a league, however, you can't give it to the same person each year because the NBA fan base will get tired of seeing it. I'm not saying it would be great for basketball, but the two greatest players in the history of the game without a doubt were the MVP each year and LeBron in his 15th season is ultimately having a better season than Harden.

5. Take the "MVP" Off Their Team
Looking at the supporting cast in Houston and Cleveland, there is no question in my mind that the Rockets will still make the playoffs without James Harden, even in the tougher western conference. Chris Paul, Clint Capela, Eric Gordon, Ariza, and Ryan Anderson can power them into one of the top 8 spots. The Cavaliers have proven that they are a bunch of chickens with their heads cut off without James. The Cavs are winless the past two seasons when LeBron doesn't play and they would be nowhere near the playoff race even in a weaker eastern conference. Kevin Love has proven he is just too inconsistent to carry a team on his back and players like Clarkson, Nance, Hill, Smith, and Thompson are just not enough.

If the MVP award took into consideration the playoffs, than I believe James would be the favorite as he leads all players in triple-doubles, points, field goal %, and game winning shots during these playoffs. In my opinion this is enough to endorse LeBron for his 5th league MVP.

LeBron and the Cavs will look to close out the Toronto Raptors tonight at 8:30 pm eastern time as James Harden and the Rockets will look to close out the Utah Jazz tomorrow night at 8 pm eastern time. Both teams are looking for a bid to the conference finals!
---