Surviving in LA; Redskins top Rams 27-20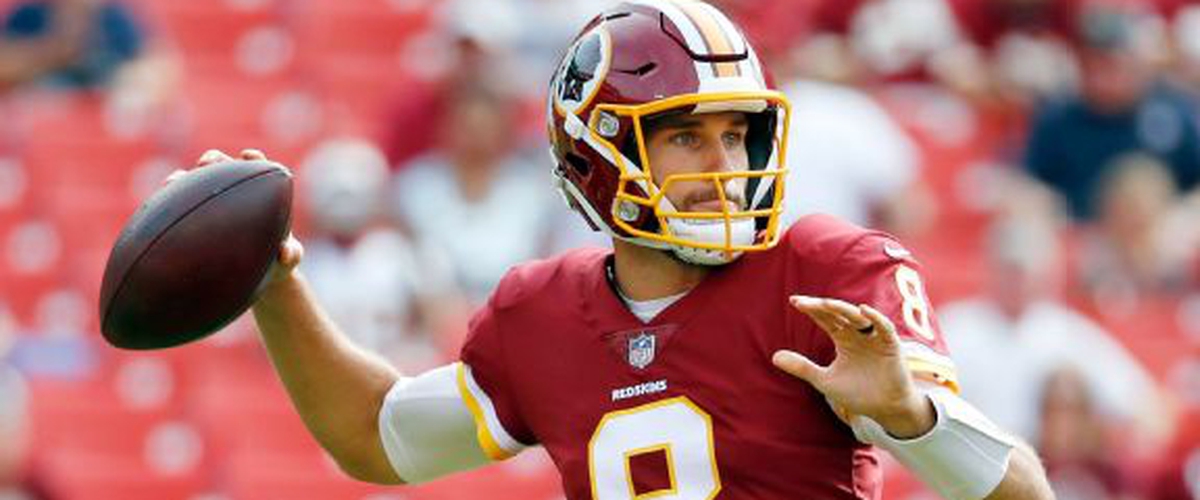 In a critical must win game, the Washington Redskins dominated the football game. The 27-20 score does not reflect that sentiment, but it truly happened. With prime time tilts against a pair of AFC West foes down the pipeline the 0-1 Redskins had to win a big road game to prevent an 0-4 start.
After the Redskins offensive line--that dubbed themselves Hogs 2.0--was embarrassed a week ago against the Eagles, the big men up front preformed extremely well in LA. In fact, you could even call it a dominating performance. A week ago, the Redskins leading rushers were Kirk Cousins and Robert Kelley with 30-yards each. This week, the Redskins turned over a new leaf. Head Coach Jay Gruden made it a point from start-to-finish to establish the running game, and boy did they. The Redskins ran the football 39-times, for 229-yards. Robert Kelley--who did not get to play the full game after leaving with a rib injury--Had 12-carries for 78-yards, a 6.5-yard average. Oklahoma standout, rookie Samaje Perine started slow but settled in going for 67-yards on 21-attempts. Those were not the only two backfield standouts as Chris Thompson had himself a day as well. The 3rd down back had 77-yards on 3-carries to the tune of 2-touchdowns. A 61-yard rush was his longest of the day, that all averages out to a jaw dropping 25.7-yards-per-attempt. Kirk Cousins bounced back from his awful game a week ago to have a mediocre one this week. The signal caller went 18-for-27 for 179-yards, and a game winning touchdown pass to Ryan Grant. Yes, Ryan Grant (1-catch for 11-yards) caught the game winning pass...by design! Kirk Cousins said that Grant was his read pre-and-post snap, and that was Jay Gruden's intension according to the veteran quarterback post-game. Jamison Crowder played a huge factor in week two, especially on third downs, going for 47-yards on 4-receptions.
The Washington defense looked better than last year for the second consecutive week. That is a low bar to clear but they have managed to look above average in two straight weeks compared to a historically bad 2016. Linebacker Zach Brown again lead the team in tackles with 8, but he was not the only defensive standout; Preston Smith racked up 3-tackles and a sack to add yet another good game to his resume. Mason Foster added a game sealing pick to his 6-tackles, and Josh Norman managed to punch the ball loose twice in route to 6-tackles and a pass break up. Junior Galette finally recorded stats for the Redskins getting a pair of tackles in today's game.
The Redskins converted 5-of-13 third downs while allowing 5-of-12 third downs by the Rams. Still the Redskins walked away with more first downs, more plays ran, more rushing yards, more total yards, and more forced turnovers. The Redskins were flagged just 4-times for 25-yards compared to the Rams getting yellow laundry thrown at them 7-times for 75-yards. Gaining more first downs and holding onto the ball longer than the Rams was the difference in the game today.
It is not all sunshine and rainbows for Washington though as Mason Foster dislocated his shoulder, Jordan Reed, Josh Norman, and Montae Nichols all suffered AC Joint Sprains, while the Redskins fear Robert Kelley has a fractured rib.
For more Redskins news, notes, and opinions follow: @Rylan_Stiles on twitter.