Off to Kansas City; Redskins ready for another primetime date.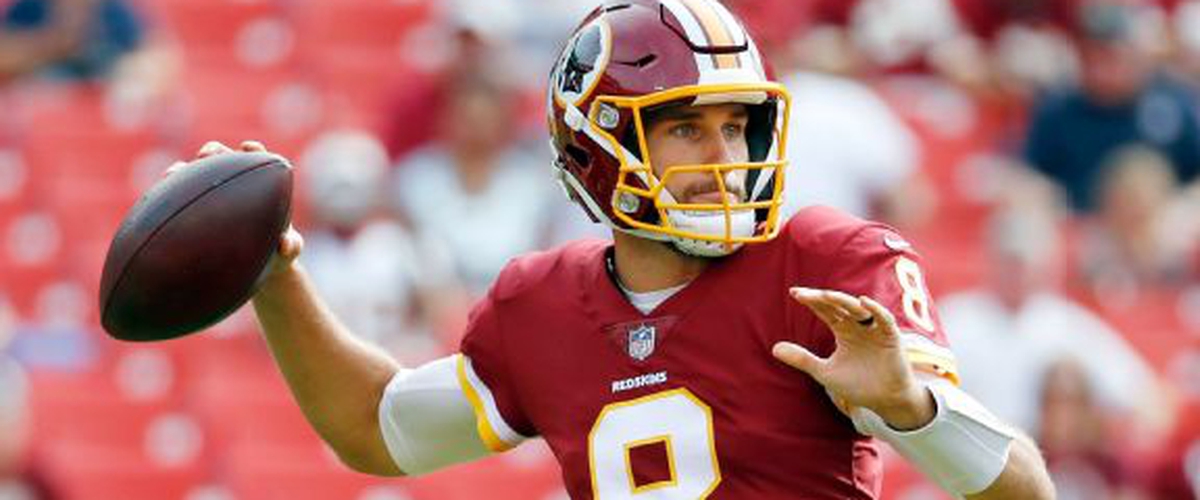 The Washington Redskins are coming off a shocking upset of the Oakland Raiders in primetime last Sunday. They hope that their primetime woes are now behind them, but i am not so sure. Last season, Washington throttled the Green Bay Packers on Sunday Night football only to blow a would-be playoff clinching game on Monday Night football against a Panthers squad that had nothing to play for.
Kirk Cousins had a very good game on Sunday, despite most of his production coming from screen plays. However he now faces a tremendous defense that features a fierce pass rush, with a corner in Marcus Peters that will make you pay for throwing his way. Questions remain on if tight-end Jordan Reed will play or not, if he does play and with the Chiefs lacking Eric Berry for the year he would be in line for a big day.
What to watch for:
Kirk Cousins asked to win the game: The Chiefs will not allow any of the Redskins running backs to run wild on them, and that will put the game squarely in the hands of Kirk Cousins--a situation that has not been too kind to the signal-caller.
Redskins defense vs Kansa City: The Redskins defense has been incredible. One of the best that DC has seen in years. From Preston Smith and Ryan Kerrigan consistently getting to the quarterback, to Zach Brown stuffing the run, and DJ Swearinger bringing the swagger and laying the wood. How will they fair vs a gimmicky Kansas City offense that can beat you with guys like speedster Tyreek Hill, Star-rookie Kareem Hunt, and the always flamboyant Travis Kelce? The Chiefs have playmakers, especially with Alex Smith's newly found willingness to throw the ball down field, but the Kansas City offensive line has presented problems for the Chiefs; Something Washington must take advantage of if they want to pull off another stunning prime time win.
Special teams: The Chiefs placed their kicker Cairo Santos on the IR, while the Redskins continue to trot out Dustin Hopkins for their field goal attempts. A missed field goal--or two--could be the difference.
Odds: Kansas City -7.
Prediction: Kansas City wins at home 28-14.
For more Redskins news, notes, and opinions, follow: @Rylan_Stiles on twitter.
---