Redskins top Raiders in primetime 27-10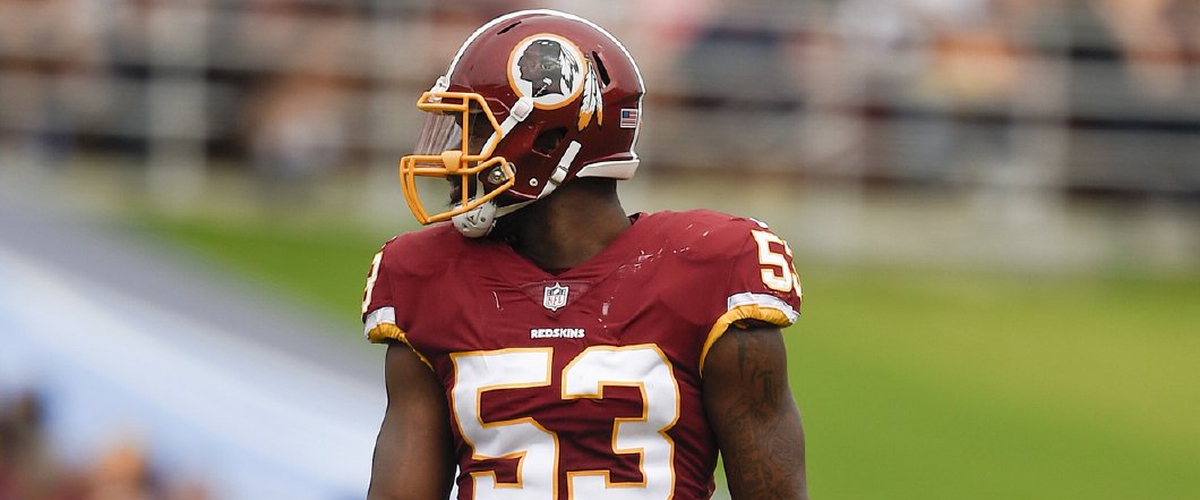 What just happened? That seems to be the feeling amongst Redskins fans after tonights 27-10 win over Oakland. An improbable dominating performance that saw even former-first round pick Josh Doctson reach pay-dirt.
I will raise my hand. I predicted the Raiders to come into Washington and beat down the Redskins, adding to the long-line of primetime embarrassments for the Redskins.
instead, the Washington Redskins completely and totally dominated the Oakland Raiders in every way possible.
The Redskins defense was suffocating, swarming to the football. Rarely blitzing but still racking up 4-team sacks against a great Raiders offensive line. Preston Smith, like he has been all season, was very impressive. Smith, responsible for a pair of tackles, a sack, and a pass break up in a game in which the stat sheet did not reflect how dominate he was. That is the case for the entire Redskins defense. Washington allowed just 95-total-yards (Until the final drive), 5-first downs, and 0 third down conversions. Although the Redskins allowed 10-points, the defensive unit was put in awful positions with a muffed punt and a fumble that lead to those scores. The secondary allowed just one catch by star-Amari Cooper, Derek Carr went 19-for-31 for 118-yards after Oakland picked up over 30-of-their-yards on the final drive of the game. Rookie Montea Nicholson and second year corner Kendall Fuller both picked off the signal-caller, as Zach Brown lead the Redskins in the tackling department picking up 10. A dominating performance.
The Redskins offense wasn't too shabby on the other side of the ball going for 427-yards, 18-first-downs, and 7-for-15 on third downs; while winning the time of possession battle 38:19 to 21:41. Kirk Cousins showed up on prime-time throwing for 365-yards, and 3 touchdowns, to the tune of 25-for-30. The Redskins offensive line did a great job against a talented Raiders front, allowing just one sack. The Redskins also had some room to run reeling off 116-yards for a 3-yards a clip. Chris Thompson, under the bright lights, remained the Redskins best play maker. The versatile back went for 150-yards threw the air on 6-receptions and a touchdown. Josh Doctson hauled in just one pass, but it was a big one. Leaping up and over former-Redskin David Amerson and snatching the ball away from him while running through him into the end-zone for a 52-yard touchdown. Filling in for the injured Jordan Reed, Vernon Davis turned back the clock going for 58-yards and a touchdown. The Redskins offense--against a bad Raiders defense--was clicking on all cylinders, even without star-Jordan Reed and lead-running back Robert Kelley.
This gives Washington a huge advantage going into next Monday's tilt with Kansas City. They are basically playing with house money as the worst they can end up is falling to .500, were as a loss tonight would've put them 2-under .500 and in a tough spot.