Players Crucial to Braves Success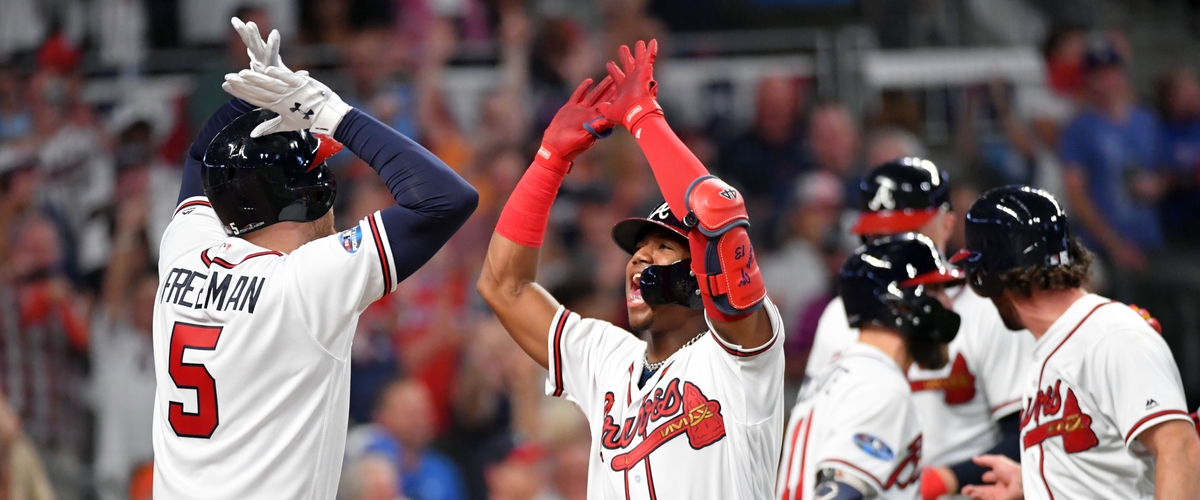 With it being February, it is officially time for pitchers and catchers to report for their spring training duties. That also means that baseball season is officially coming upon us. With the NFL season coming to conclusion and the NBA looking highly predictable at this point, The MLB season brings a whiff of fresh air with so much young talent sprouting up in the league. One of the teams benefiting greatly from their time of growing young talent in the farm leagues is the Braves, who look to be poised for a potential playoff run if certain issues are addressed early in the season. With that being said let's dive in to the Top 3 players who are crucial to the Braves success for the season.
1. Mike Foltynewicz:
Folty put up one of his best years in the league when it came down to it in 2018 posting career highs in strikeouts and innings pitched with career lows in ERA (Earned Run Average) and batting average. Folty has always been a consistent player in the Braves rotation, but the performance in 2018 may have given the Braves what they so desperately needed, an ace on the mound. Folty will have to continue posting strong performance and not let the lackluster playoff appearances become the new norm from him. If he can emerge as a star for this rotation and the Braves bring in more pitching prospects that turn out to be successful, look out for this Braves rotation
2. Ozzie Albies:
Ozzie exploded on to the scene in 2018, producing numbers early on that earned him a spot on the NL All-Star team and recognition to be a potential MVP candidate. Following the All-Star break, Ozzie lost a head of steam that compromised his MVP bid and slowed the role slightly of the Braves offense. Before the All-Star break, Ozzie had compiled 20 homers and had a batting average hovering right around .280. Following the break, he only hit 4 home runs and had an average that had fallen to nearly .220. If Ozzie's performance would have continued after the All-Star break the Braves would have been able to make much more noise when it came to the playoffs.
3. Josh Donaldson:
With the acquisition of Donaldson over the off-season, the Braves were taking a bit of a risk that could potentially yield a huge reward. For much of the 2018 season, Donaldson had health issues relating to a strained calf, not to mention the bouncing around from Toronto to Cleveland. Donaldson, once healthy, should provide a strong bat in the middle of the lineup providing home run and RBI power. Within a 5-season span (2013-17) Donaldson averaged 32 home runs. The Braves have not seen a player reach 30 home runs since 2016 when Freddie hit 34 and before that 2011 with Dan Uggla. If Donaldson can push 30 home runs yet again, look for the Braves to have a potent lineup consisting of former and potential MVP caliber players.