Three Keys to a Successful Falcons Offseason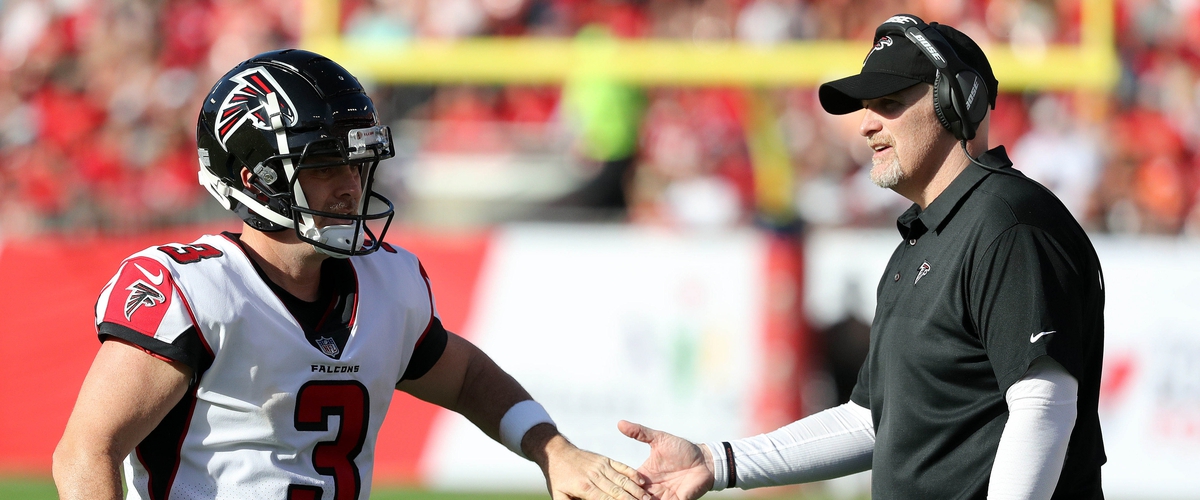 Following an unsatisfactory, injury-riddled, 7-9 regular season the Falcons must prove once again what it means to Rise Up to high standards. With key players in question and Dan Quinn's seat catching a little heat, how will the Falcons make this off-season one that sets the town for the upcoming season? I have 3 keys that will be crucial to the success of the upcoming Falcons, as they look to bounce back in to their winning ways.
1. Young Veterans leading the way:
Ever since the departure of John Abraham from this defense in 2013, the team has been lacking a true star veteran to carry the defensive spirits. Sure the Falcons brought in Dwight Freeney a few years after, but he did not have the same on-field presence that once fueled the Colts defense. This offseason the likes of Deion Jones, Keanu Neal, Vic Beasley, and Desmond Trufant must find themselves healthy and prepared to take the lead of this young and talented Atlanta Defense. Vic Beasley and Desmond Trufant will also have to find themselves playing to their full capabilities this season before fans begin to question their significance to the team as a whole.
2. Re-establishing the run game:
With the rehire of Dirk Koetter back to his role of the Falcon's OC I expect the offense to have the potential to return to the potent weapon that once led them to the Super Bowl just a few years back. Dirk Koetter's emphasis on the run game setting up the play action pass will not only help keep defenses on their toes, but it will help the team close out games in the fourth. With Devonta Freeman back and healthy between the tackles and Tevin Coleman (hopefully) returning with his speed and fresh legs, it really seems this offense is only a solid guard on both sides away from returning to their dominant ways.
3. Conditioning to finish games:
I am not sure whether it is just the Georgia weather or the Georgia air we breathe, but it seems when it comes down to the end in a tight game, Georgia teams cannot seem to finish a game. This season alone the Falcon's lost five games by less than two touchdowns. These games alone could have placed the team at 12-4 with a lock for a wild card spot and potentially the division. Dan Quinn's emphasis on closing out games with a solid defense has yet to come in fruition for this team and must change for success in the 2019 season (which relies on the first point). Although he is an overlooked elite talent, the team can not and should not have to ride the arm of Matt Ryan to close each and every game.