#KeepPounding?-NFC South 2017 Season Predictions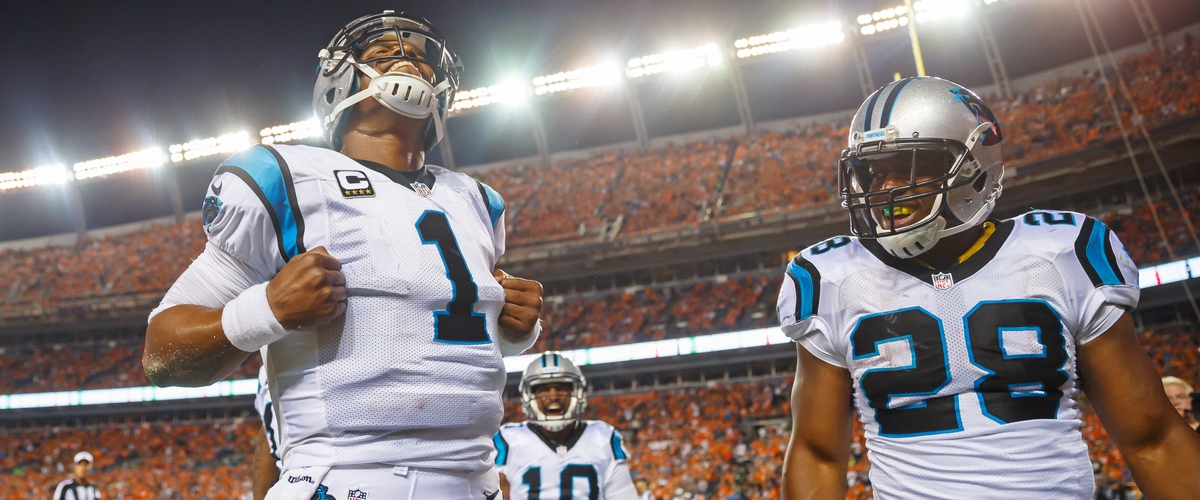 It's May, which means football season isn't even close to being here, but the 2017 NFL Draft just ended last week, so that means it's time to preview the upcoming 2017-2018 NFL season. Now before I start I just want to point out that I didn't go through and pick each team 1 by 1, I took the whole NFL schedule and went game by game, so if there is a record you don't agree with, then make your own post I guess?...Also, I'm probably wrong on all of these, so, without further ado, let's predict some football!!!
1st Place: Carolina Panthers, 10-6
We're only 1 full NFL season removed from the Carolina Panthers making it to the Super Bowl. After a disappointing 2016 the Carolina Panthers made some big moves in the off-season with the biggest resigning Kawann Short to a long term deal. They also brought in guys like Matt Kalil, Charles Johnson, Mike Adams, and brought back former Panthers in Captain Munnerlyn, and future hall of famer Julius Peppers. To go along with the new additions, Carolina also had some big departures such as Mike Tolbert, Ted Ginn Jr, and Kony Ealy. Carolina made some noise in the draft by selecting Christian McCaffrey with the 8th overall pick to share carries with J-Stew and also get involved in the pass catching, and special teams game. Then Carolina doubled up in the second round with another RB/WR in Curtis Samuel out of Ohio State University.
All in all I look at Carolina's off-season as a success, they lost a few key pieces but added more than they lost in my opinion. I particularly loved their first 2 selections in the draft, giving Cam Newton some electric offensive weapons in addition to the guys they already had. The defense was solid last season, with young corners stepping up to fill the void of Josh Norman, and all pro guys like Short and Luke Kuechly anchoring the front seven. You add in veterans like Munnerlyn and Peppers and I think you have the recipe for a defense similar to the one that helped get Carolina to the Super Bowl a year ago. I think this Carolina team has a good chance of making it back to the playoffs in one of, if not the toughest divisions in all of football.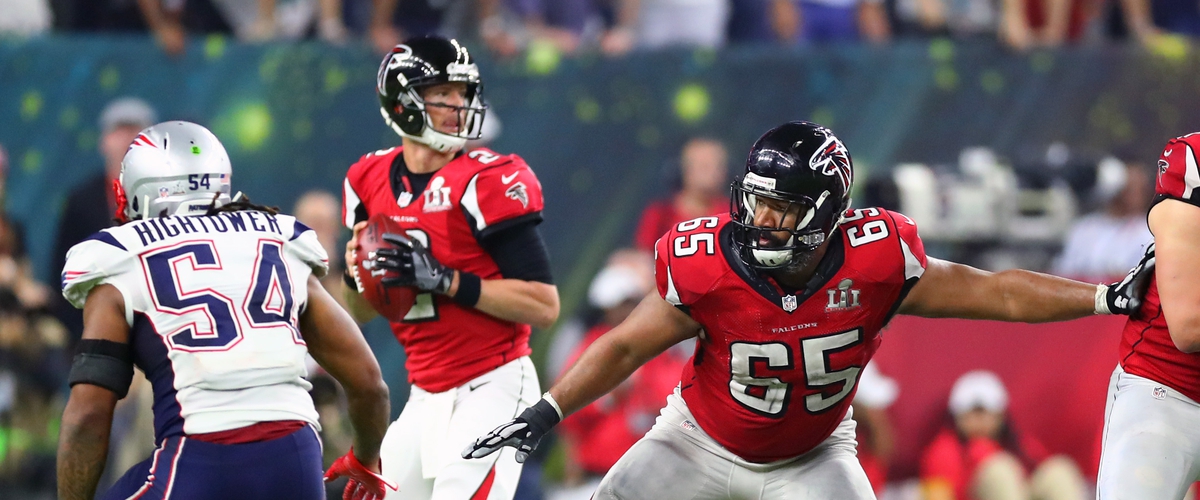 2nd Place: Atlanta Falcons, 9-7
Let me start off by saying, I don't agree with this record...even though I picked it. Like I said earlier, I went through the entire NFL schedule and wasn't keeping up with each teams individual record, so when I see a 9-7 record next to the defending NFC champs, I don't necessarily agree. With that being said, this is apparently the record I picked for the "Dirty Birds" so let's go over why they could be taking a slight step back from an amazing 2016 NFL season.
We're not even going to go over what happened in the Superbowl, we're just going to focus on the fact that at one point Atlanta was up 28-3 in the Super Bowl, the actual result doesn't matter in my predictions. So the Falcons have the MVP of the league in Matt Ryan, arguably the best wide receiver in the game in Julio Jones, and one of the best ground attacks in the NFL with Freeman and Coleman. In addition to their stacked offense, Vic Beasley is coming off of a monster year, and Atlanta gets a few guys back from injury including shutdown corner Desmond Trufant. When you add that with a pretty successful draft that saw Atlanta take pass-rusher Tak McKinley, you could see Atlanta right back in the Super Bowl picture come Winter of 2018.
The 9-7 record could come true with the loss of offensive coordinator Kyle Shannahan taking the 49ers head coaching gig, and also an improved division with all 4 teams a possibility to take home the NFC South crown. But like I previously stated, don't be surprised if we see another Super Bowl birth for the defending kings of the NFC.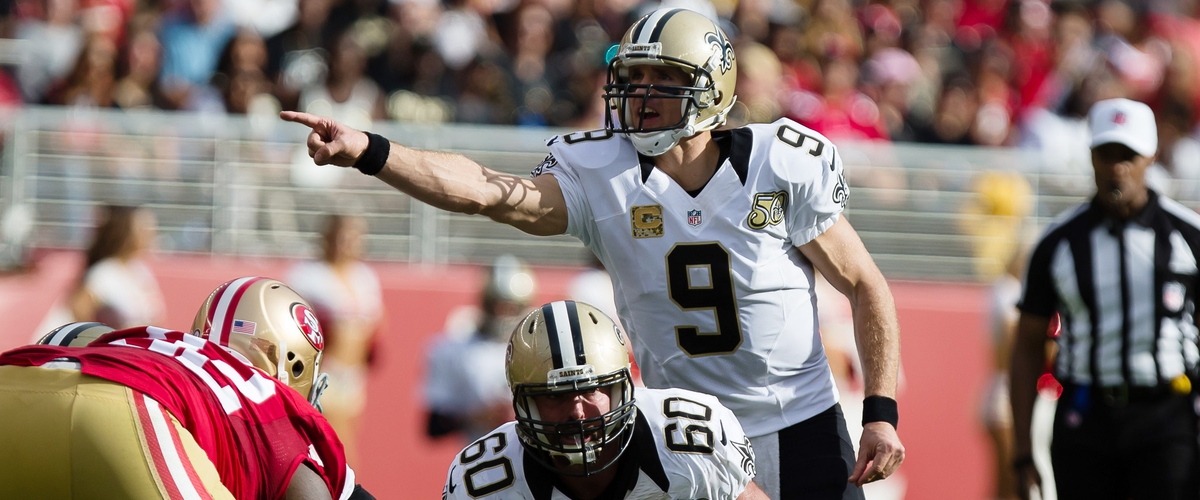 3rd Place: New Orleans Saints, 9-7
WhoDat nation should be really happy with the off-season their team had. I know I know, you traded away Brandin Cooks, but hey you got Adrian Peterson so that counts for something right? No they should be happy because the top cornerback in the entire NFL draft fell all the way to New Orleans at 11 in the draft. Not only did the Saints get a potential all-pro shutdown corner in Marcus Lattimore. but they also added other defensive pieces like Nick Fairley, Alex Okafor, and Manti Te'o. The Saints have had one of the worst defenses in NFL history for the past few seasons, and appear to have made some strides in the right direction. In addition to the defensive signings, the Saints also got offensive line reinforcements by signing Larry Warford and drafting Ryan Ramczyk with the pick received in the Brandin Cooks trade. Also, they did get the best runnung back in this generation in Adrian Peterson to tag along with Mark Ingram, you put that with rookie Alvin Kamara and you have arguably the best 3 headed monster in the NFL.
Obviously this team has taken the right steps to find themselves back into the playoffs, and 2017 might be that year. Drew Brees, while still one of the elite qbs in the game, isn't getting any younger so the time to win is now. With the revolving door of NFC South champs, the New Orleans Saints could find themselves back on top of the Dirty South come the 2018 playoffs.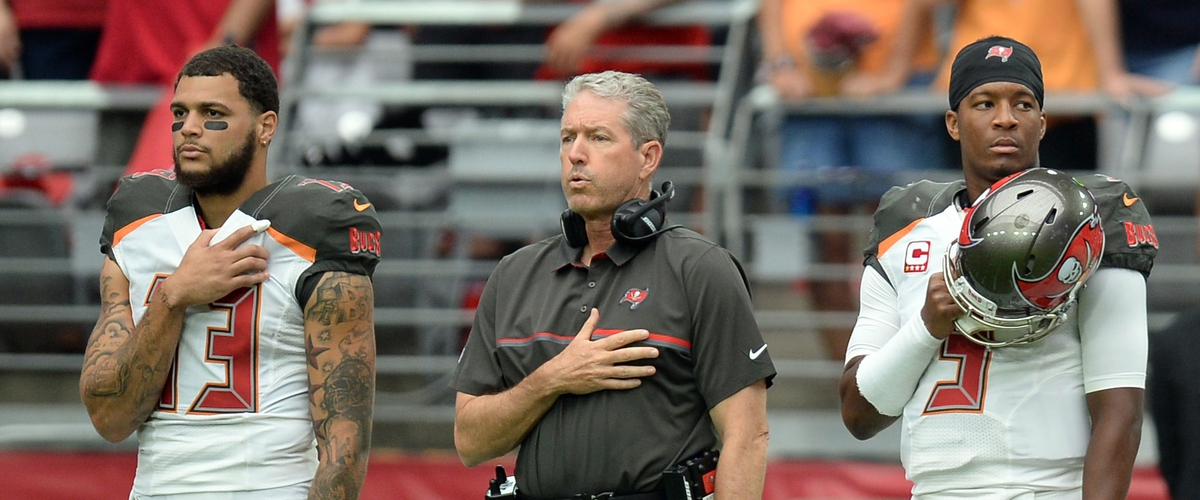 4th Place: Tampa Bay Buccaneers, 9-7
Yep, that's another team at 9-7, I told you I wasn't keeping up with the records of each team. The 3 way tie for second is really a testament to how competitive this division can be this upcoming season. The Bucs made some big moves in the offseason by getting speedster Desean Jackson, starting saftey JJ Wilcox, and getting an absolute steal in the drafts top tight end OJ Howard. In Tampa's second year under Dirk Koetter they'll be looking to take that next step and become a playoff team. Coming off of a relatively successful 2016, Jameis Winston will look to continue on his path to elite franchise qb, as well as building off of a great season with Mike Evans. Tampa will need Doug Martin to get back to prime "Muscle Hamster" mode and give them balance on offense, while guys like Gerald McCoy and Vernon Hargreaves look to help the defense take a step forward.
All in all the NFC South is definitely going to be a competitive division, with all 4 teams having a real shot at walking away the champs.
Remember to share this with your friends, family, co-workers, church fam, students, and animals if you enjoyed it!
Check back here tomorrow where i will be posting my predictions for the NFC East, and Americas favorite team, the Dallas Cowboys!
---