10 Brewers Trade Deadline Options
The Brewers could be a full-out buyer at the trade deadline, the first time I've uttered those words in seven years. The last two playoff pushes resulted in Milwaukee stints from Zach Greinke and C.C. Sabathia, and while they fell short, they've never had a team this this talented AND young. They're already built to win now and win down the road, but when you play in a division with the Cubs, Cardinals and Pirates, no division lead is safe. They'll add someone, and they have playing time open in the Infield and the rotation for whatever talented additions could come at the end of the month. That being said, I'm taking a look at ten of the most likely trade rumors currently circling around the league.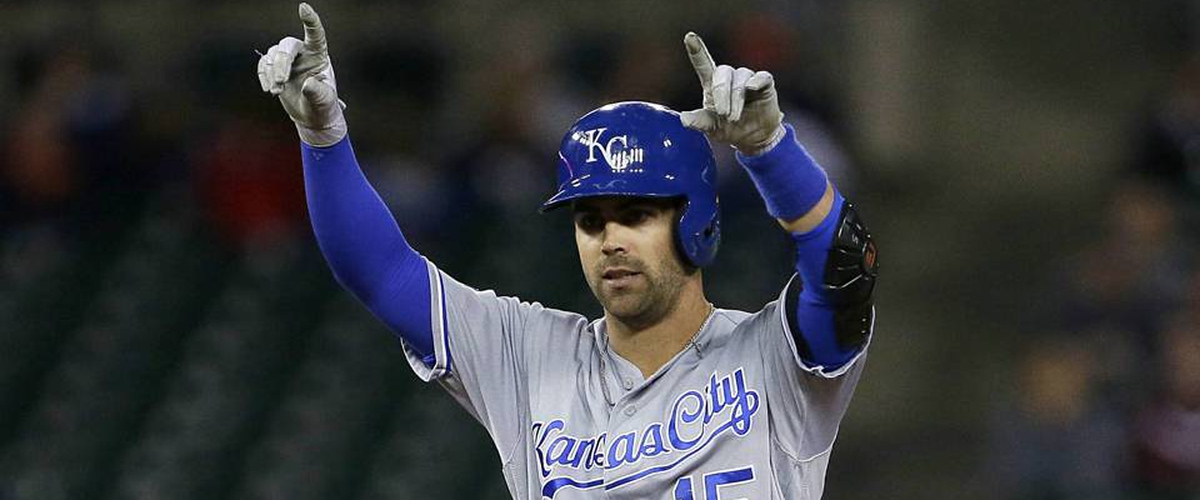 1. Whit Merrifield, 2B/OF, Royals - 85 Games, .303 Avg, 5 HR, 29 RBIs, 16 SBs
This rumor is as linked as any, and it makes a lot of sense. Whit can play anywhere on the field, and he's ripping around a .300 Average. He's also on pace for over 30 Stolen Bases. Milwaukee already has a talented lead-off man in Lorenzo Cain, but an NL contender shouldn't be starting Brad Miller, Jonathan Villar and Hernan Perez on a daily basis. Merrifield shouldn't cost too much, and Kansas City doesn't need any immediate help either. He's also under team control in 2019 and has three years of arbitration after that, which would make Milwaukee GM David Stearns very happy. I'll take a consistent-hitting, mistake-free Second Baseman in a heartbeat.
Other Potential Suitors: Phillies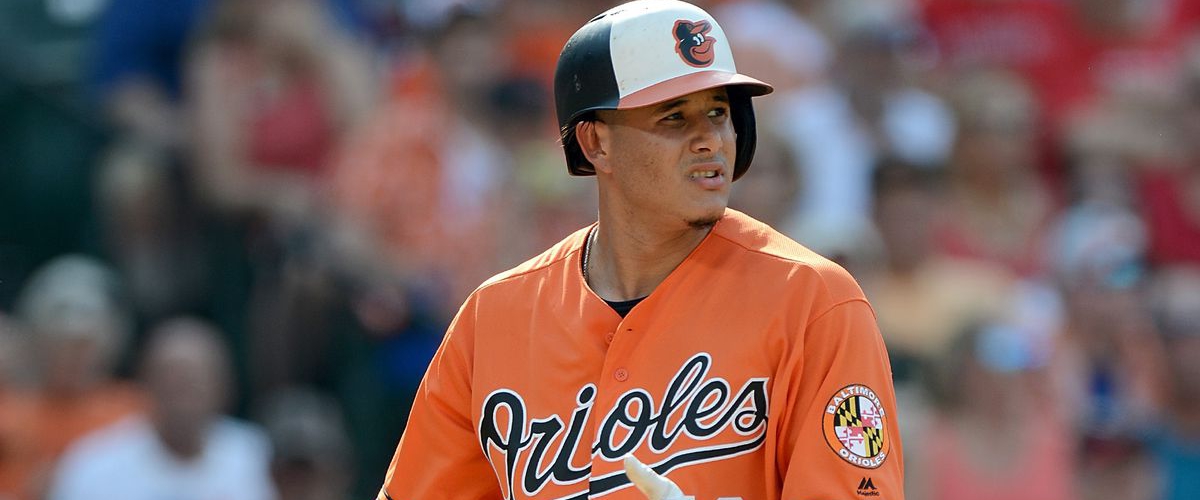 2. Manny Machado, SS/3B, Orioles - 87 Games, .310 Avg, 21 HRs, 60 RBIs, 7 SB
Manny Machado is wanted by every contender, and today's reports claim the Brewers are serious contenders. He would cost a lot in return, but he's a perennial All-Star who would instantly be the best bat in the lineup. Orlando Arcia is a great fielder, but he's struggled big time at the plate, losing his starting place at the hot spot. He's definitely a rental though, as his contract expires after this year and it's highly unlikely he re-signs (Remember C.C. Sabathia?). This isn't a David Stearns-like move, but if the Brewers want to send a message to the rest of the league to take them seriously, this would definitely be it.
Other Potential Suitors: Yankees, Dodgers, Cubs, Diamondbacks, Indians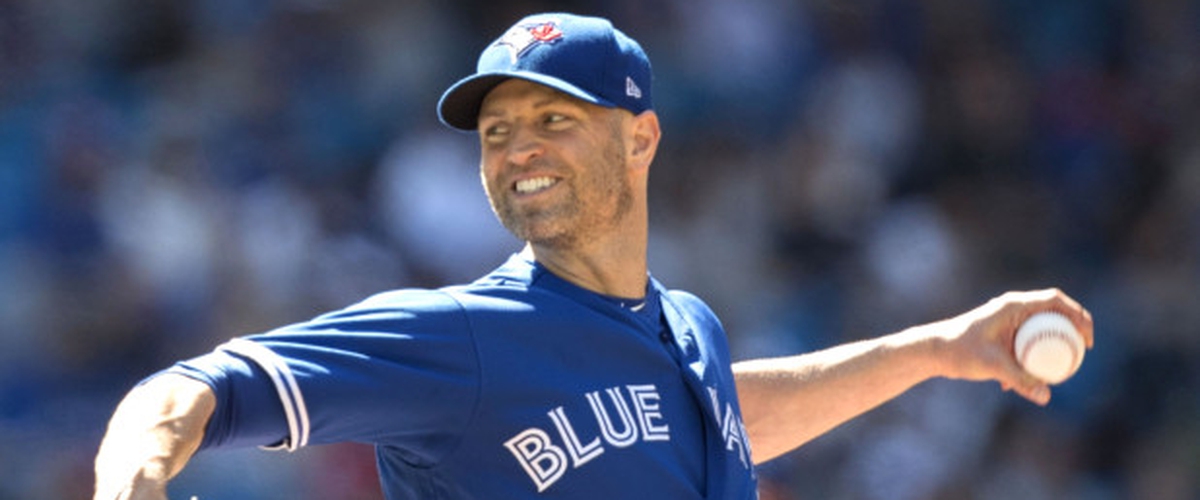 3. J.A. Happ, LHP, Blue Jays - 18 Starts, 10-5, 4.44 ERA, 115 K's, 1.18 WHIP
J.A. Happ is likely on the trade block, especially with Toronto nowhere near good enough to make the playoffs. He's one pace to reach 15 Wins and close to 200 Strikeouts, making him extremely valuable for a 35-year-old on an expiring contract. The Brewers could use another lefty starter, and while Jholuys Chacin and Chase Anderson have remained in close-to-perfect health all season, there are serious question marks surrounding Zach Davies, Jimmy Nelson, Wade Miley and Brent Suter. While I think the rookie Freddy Peralta is pitching well enough to stay in the rotation, he's a sign that Milwaukee is far from deep enough pitching-wise if they want to go deep into the playoffs. Playoff baseball is decided by pitching, and J.A. Happ may finally have a chance to pitch on a top-caliber team in October. It's hard to see Toronto asking for too much in return. I mean, they're in absolutely no position to make high demands.
Other Potential Suitors: Cubs, Yankees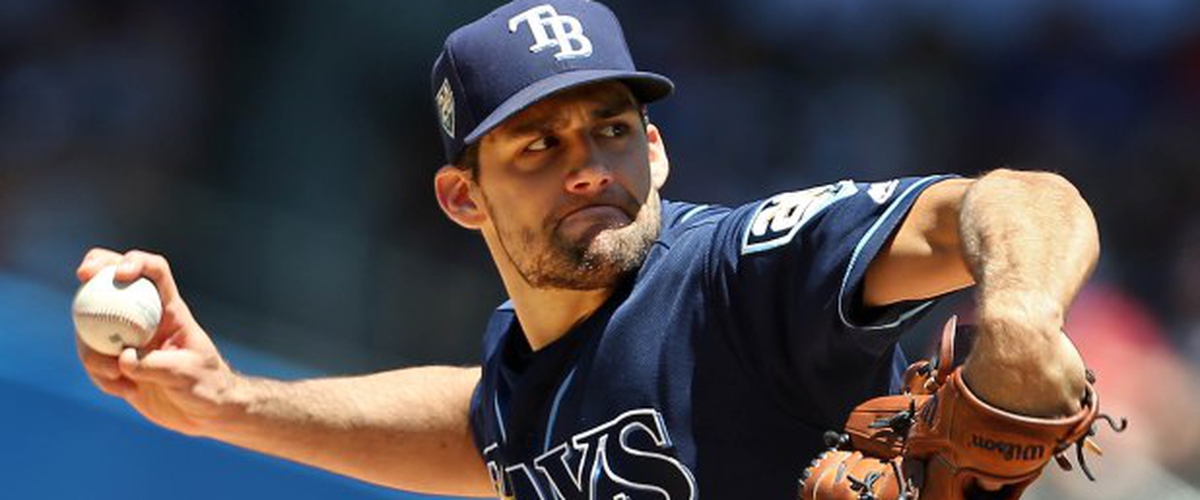 4. Nathan Eovaldi, RHP, Rays - 8 Starts, 3-3, 3.35 ERA, 44 K's, 0.807 WHIP, 8.2 K/9
Eovaldi is finally back after missing the entire 2017 season to injury, and he's pitching the best stuff of his career. If he keeps it up, his ERA, WHIP and K/9 ratios would all be career-bests, and with the Rays being the deadline sellers like always, they'll look to cash in on Eovaldi's hot streak. Milwaukee could use another low-ERA starter in their rotation, especially with Jimmy Nelson and Zach Davies sitting out longer than expected. He's a rental, as he's an unrestricted free agent come November, but contenders will want to get what they can out of him from now through the playoffs. Given his injury history and the Rays' poor standing, the asking price should be relatively low as well.
Other Potential Suitors: Yankees, Red Sox, Phillies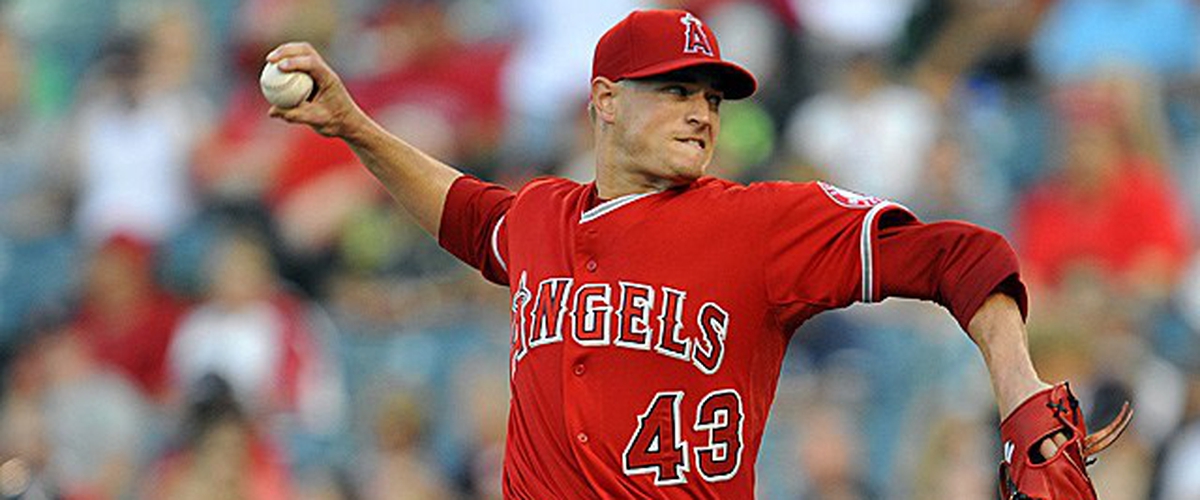 5. Garrett Richards, RHP, Angels - 15 Starts, 5-4, 3.42 ERA, 86 K's, 1.26 WHIP, 10.5 K/9
The Angels have a talented team, but somehow the're only a half-game above .500. In a division featuring the red-hot Mariners and Astros, making the playoffs is less and less likely. If L.A. decides to sell at the deadline, Garrett Richards is the most likely guy to go, as he's on an expiring contract and pitching well enough for contenders to utilize him through October. He should be on the Brewers roster, especially with his elite-level 10.5 K/9 ratio. He's a bit more of an under-the-radar trade rumor, but he's as good of a contender-rental as J.A. Happ and Nathan Eovaldi above - if he stays healthy. That's been a big "if" with Richards.
Other Potential Suitors: Yankees, Mariners, Red Sox, Braves.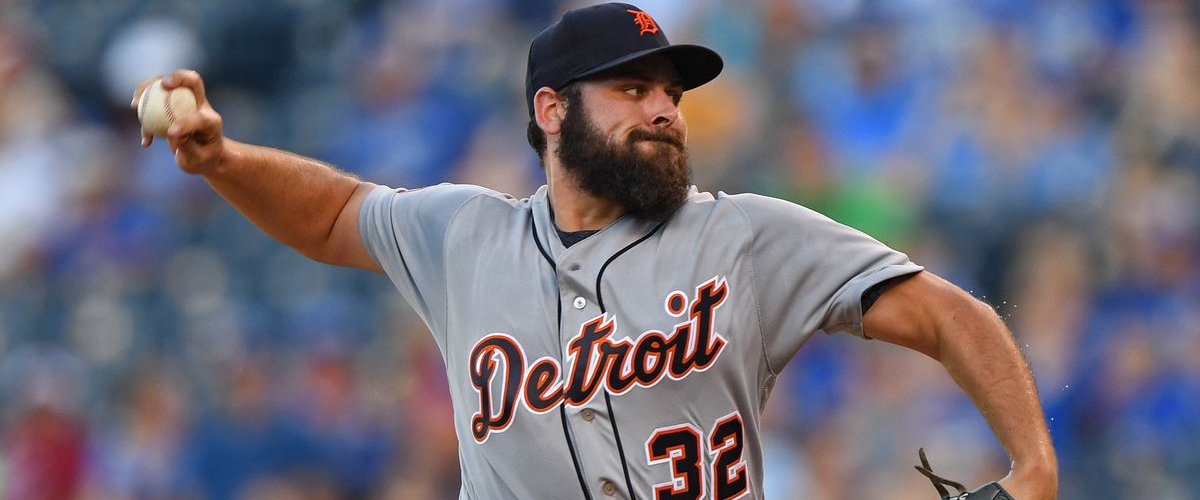 6. Michael Fulmer, RHP, Tigers - 18 Starts, 3-8, 4.11 ERA, 91 K's, 1.267 WHIP
A 3-8 record doesn't scream "trade for me", but Michael Fulmer was an All-Star last season, and his most recent starts look promising. Detroit is 40-52, so they're guaranteed sellers at the deadline. Fulmer's probably their best trade value, especially since he's only 25, and a good number of teams (including Milwaukee) are looking to add another reliable arm to their rotation. If the Brewers think they can pull out some of his 2017 All-Star material, trading for him when his numbers are down may end up being a steal at the deadline. Unlike the three starting pitchers listed above Fulmer, he's not an unrestricted free agent until 2022, making him much more than just a rental.
Other Potential Suitors: Dodgers, Yankees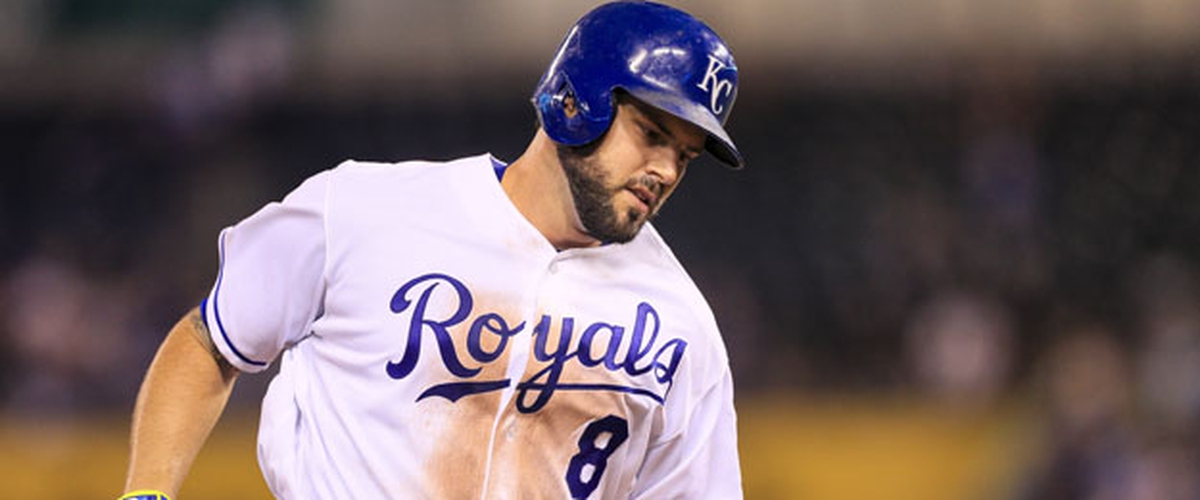 7. Mike Moustakas, 3B, Royals - 85 Games, .254 Avg, 17 HRs, 56 RBIs, 3 SBs
Moustakas is a two-time All-Star who's on pace to hit over 30 Homers in back-to-back seasons. Given how bad the rest of the Royals are (except for the aforementioned Whit Merrifield), contenders looking to add a reliable power hitter will be calling Kansas City throughout July. One rumor actually claimed the Royals played Moustakas at First Base to show the Yankees he can play at both corners of the Infield. Moustakas and the Royals have a mutual option for $15 Million in 2019, but with Kansas City completely rebuilding, that price tag is surely too high for them to pull the trigger on another year of Moustakas. As far as power-hitting rentals for contenders go, Mike Moustakas is as good (and as realistic) as any. Milwaukee would likely have to move Travis Shaw to Second Base for a deal to work, but some would consider it worth it.
Other Potential Suitors: Yankees, Cardinals, Phillies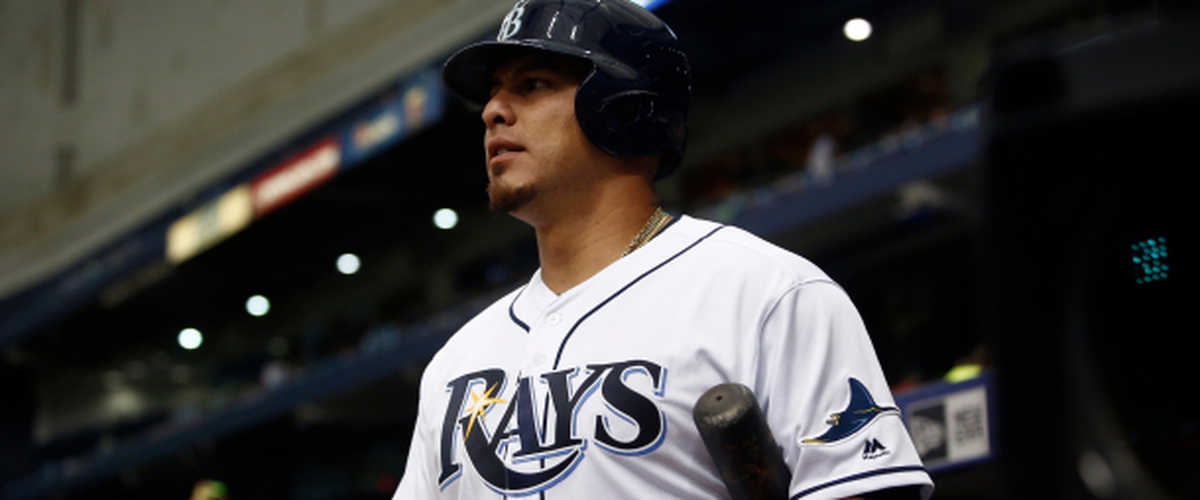 8. Wilson Ramos, C, Rays - 73 Games, .289 Avg, 12 HRs, 47 RBIs, .802 OPS
Manny Machado isn't the only AL All-Star starter on the trade block. Wilson Ramos is tearing it up at the plate for Tampa Bay, well enough to receive more All-Star votes than any other AL Catcher. Tampa Bay is always a seller at the deadline, and 2018 looks no different. Milwaukee has an excellent catcher in Manny Pina, but he's picked up some nagging injuries and the backup options of Erik Kratz and recently-recalled Jacob Nottingham are far from playoff-team-worthy. He's a rental, but a reliable-hitting rental at that. If Milwaukee really wants to send a message to the rest of the league saying "We're just simply going to overpower you", a big move like this would do it. It seems highly unlikely to me, as Manny Pina is a great catcher and he'll probably fight through all his nagging injuries like always, but if GM David Stearns knows something we don't know, this move wouldn't come as a surprise.
Other Potential Suitors: Nationals, Red Sox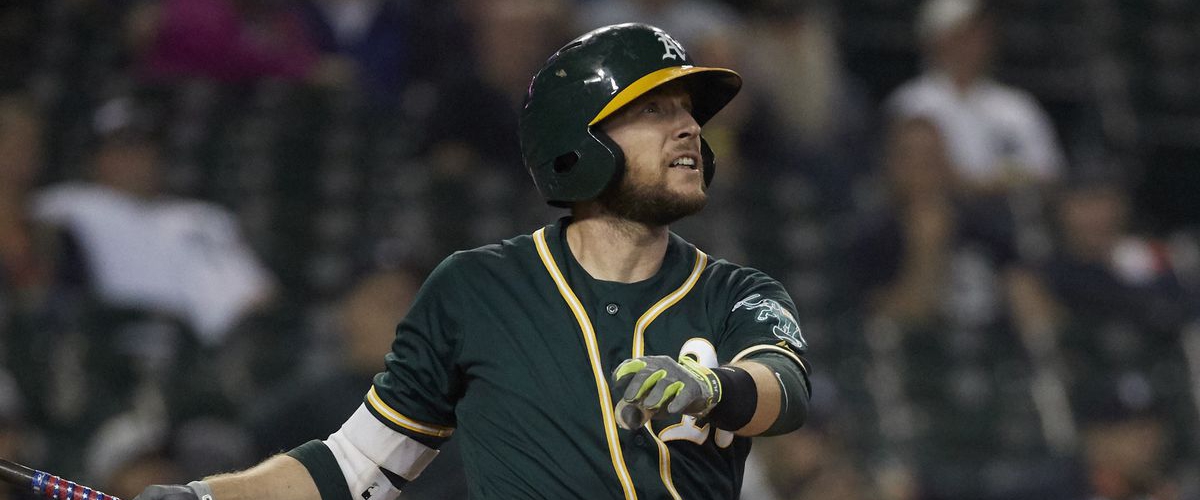 9. Jed Lowrie, 2B, Athletics - 88 Games, .290 Avg, 16 HRs, 62 RBIs, .864 OPS
Milwaukee has given most of the starts at Second Base to Jonathan Villar, but he hasn't exactly deserved them. Shortstop Orlando Arcia has struggled at the plate so much he's been sent down twice, and Eric Sogard got DFA'd for the same reason. Currently, the middle infield is a rotation of Villar, Tyler Saladino and Brad Miller, with the occasional usage of Hernan Perez and newly-called-up Nate Orf. That's far from playoff-worthy. Jed Lowrie has played 70 of his 88 Games at Second Base, and he's shown more than capable of playing Shortstop and Third Base over the years. I'd consider him an AL All-Star snub, as he's hit more homers (16) than any other AL Second Baseman, and his .290 Average is fantastic too. Milwaukee could use his bat and his usability in the middle infield right away. Oakland is a good team though, and at only 6.5 games back from a Wild Card spot, there's a good chance they're not giving up anyone at the deadline. However, if they see the trade value in Jed Lowrie and have a good feeling he won't re-sign come November, the Brewers should be one of the first teams to call Oakland about his services.
Other Potential Suitors: Red Sox, Braves, Indians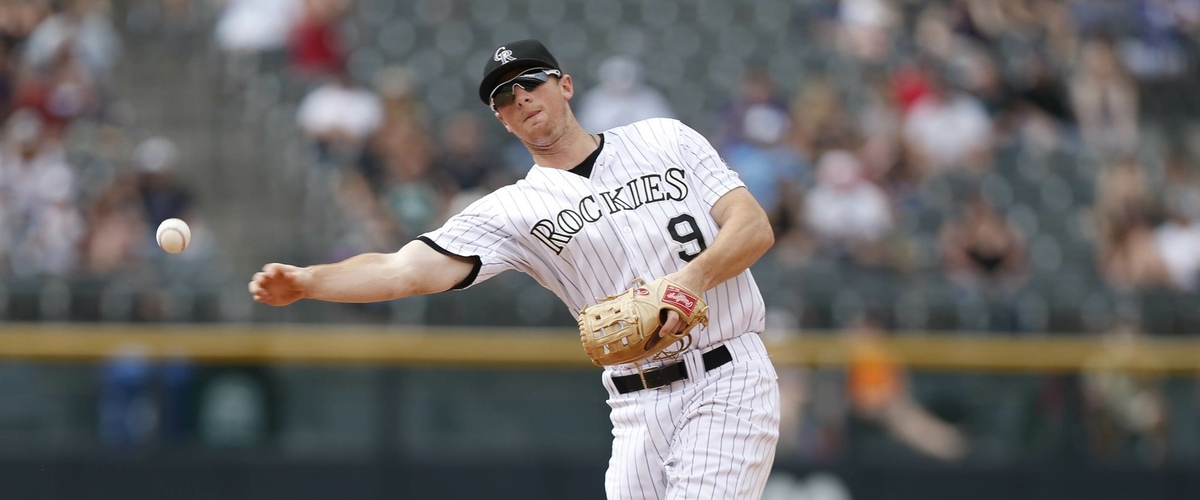 10. D.J. Lemahieu, 2B, Rockies - 66 Games, .270 Avg, 8 HRs, 33 RBIs, .741 OPS
LeMahieu is a two-time NL All-Star, but he certainly hasn't been hitting like one in 2018. After hitting over .300 in three straight seasons, including leading all of baseball in 2016 with a .348 Average, he's raking in a mere .270 with mediocre power and lackluster base-running efforts. That being said, Milwaukee's top option at the "4" is Jonathan Villar, and he's put up worse numbers than LeMahieu in every category except Stolen Bases. If Milwaukee and hitting coach Darnell Coles think they can help LeMahieu hit closer to that .300 mark, this is a no-brainer. However, this could be a season-long slump, and on an expiring contract, that's something Milwaukee doesn't want to waste trade value on. At 46-44, Colorado isn't a bad team, but they're also 7.5 Games out of a Wild Card spot. If the Rockies decide to be sellers, Milwaukee should at least inquire about a potential upgrade at their worst position.
Other Potential Suitors: Red Sox, Indians, Braves
Other possible trade candidates: Zack Wheeler, RHP, Mets; Steven Matz, LHP, Mets; Ivan Nova, RHP, Pirates; Chris Archer, RHP, Rays; and Brad Hand, LHP, Padres
---