Every World Cup Team's MVP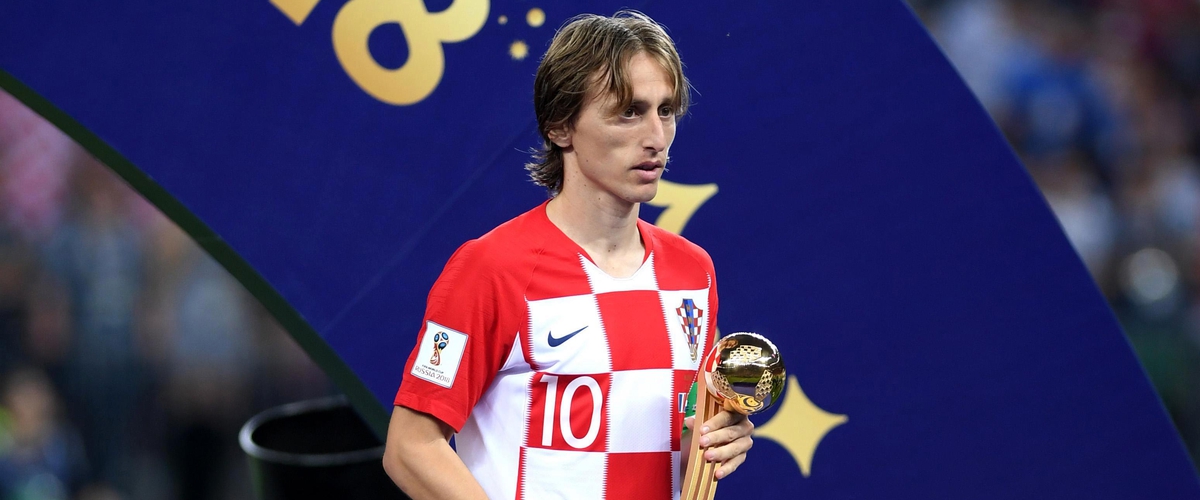 For the sixth straight major tournament, the Golden Ball winner (best player in the tournament) went to a player who didn't end up winning the World Cup Final that year. Luka Modric was obviously the best player for Croatia, but every team had at least one star step up to the plate this past month. In this article, I use my GPA-based grading system to determine each team's "real MVP". The teams are ranked by their finish in the World Cup, with tie breakers determined by goal difference. I don't just hate Panama. Well, maybe a little bit...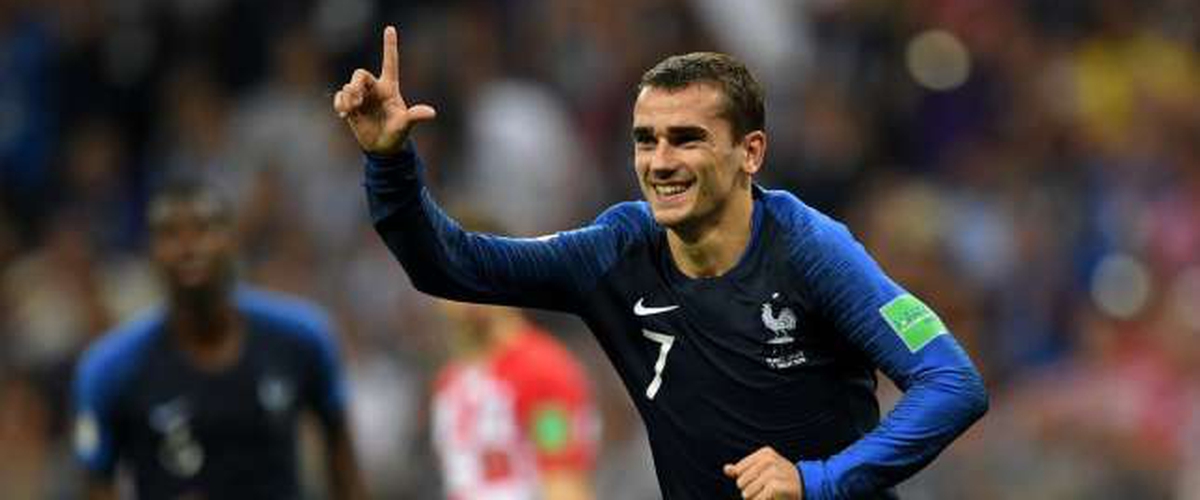 1. France: Antoine Griezmann, 27, FW, Atletico Madrid (Spain)
After a whole Lebron-like "decision" special right before the tournament pissed off his coach Didier Deschamps, Antoine Griezmann finished the tournament as the best player on a World Cup Champion squad. His combined 7 "points" (4 Goals and 3 Assists) led the entire tournament, and he finished third in voting for the Golden Ball. Kylian Mbappe's 4 Goals in 534 minutes is incredibly impressive, and he's only 19. If anything, we just saw our next global superstar emerge on the biggest stage there is. Paul Pogba concluded an impressive tournament with a screamer of a goal, finishing in my grading system as the third-best true midfielder behind Luka Modric and Kevin De Bruyne. Lucas Hernandez, Benjamin Pavard and Raphael Varane all deserve some love here for their impressive defensive performances throughout the tournament.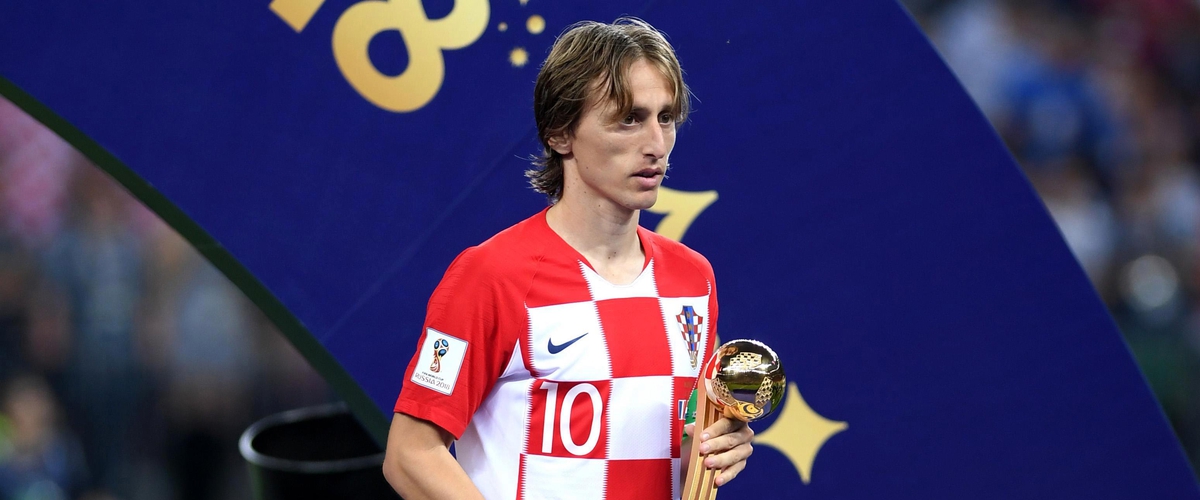 2. Croatia: Luka Modric, 32, MF, Real Madrid (Spain)
Luka Modric won the Golden Ball for a reason: he truly was one of the best players in this tournament. Not only did he play more minutes than anyone else, he converted penalties left and right while pushing through counterattacks, covering in defense and earning or maintaining possession throughout each and every game. Ivan Rakitic finished as the fourth-best Midfielder in my grading system, and Mario Mandzukic showed an incredible work rate on and off the ball as a striker, resulting in many of Croatia's scoring chances. Danijel Subasic was a penalty-kick hero in goal, and Ivan Perisic was a nightmare to defend on the wing throughout the past month. This golden generation will look to redeem themselves as soon as possible: Euro 2020.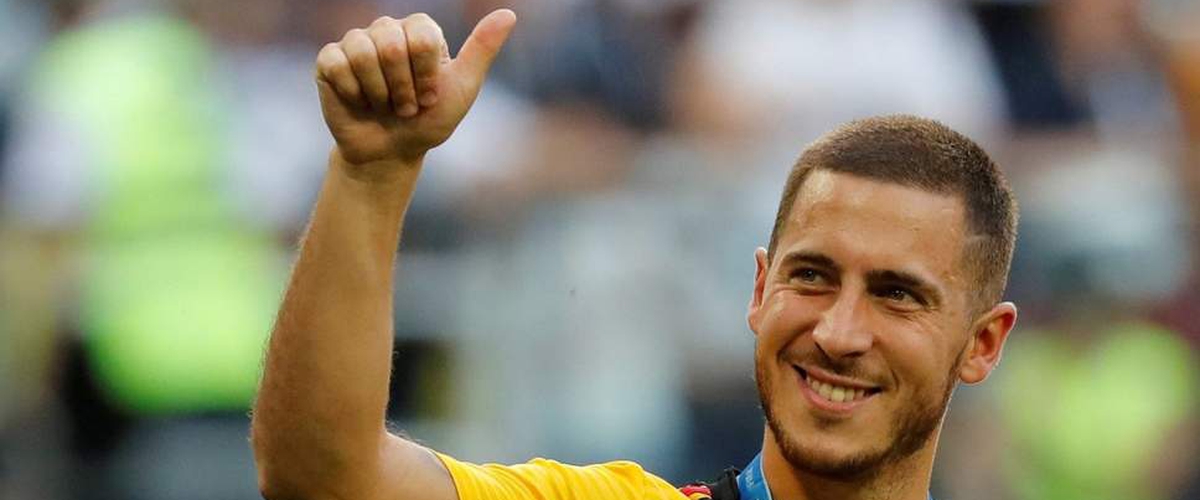 3. Belgium: Eden Hazard, 27, LW, Chelsea (England)
Eden Hazard's 3 Goal/2 Assist campaign, combined with his mezmerizing dribbling and countless counterattacks started, helped him earn the highest grade in my grading of the World Cup. That's right; according to my metrics, Hazard performed better than any other player at the 2018 World Cup. Romelu Lukaku's 4 Goals was tied for the second-most in the tournament, despite seeming invisible in more than one match this summer. Thibaut Courtois won the Golden Glove for the most saves in the tournament, and in my grading, he was the third-best keeper behind Guillermo Ochoa of Mexico and Kasper Schmeichel of Denmark. Thomas Meunier was the second-best Right Back in the tournament, and Dries Mertens had a handful of stellar moments in the attacking third. Back to Hazard: Rumor has it he's open to leaving Chelsea for Real Madrid...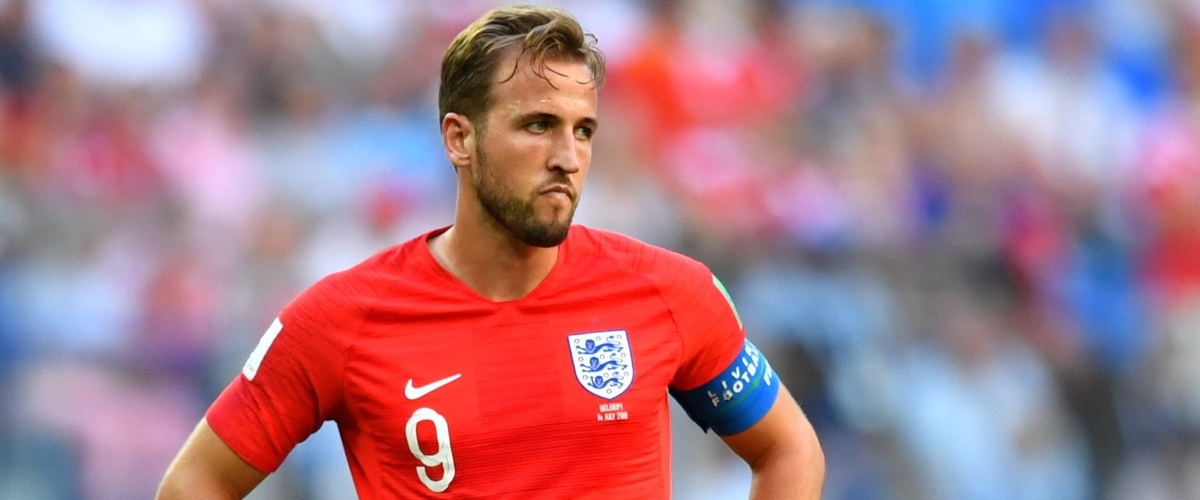 4. England: Harry Kane, 24, ST, Tottenham (England)
It's pretty much impossible to pick anyone on a team over the Golden Boot winner, and Harry Kane's 6 Goals were enough to take the award in 2018. He definitely disappeared in some games though, most notably the third-place game against Belgium. Kieran Trippier was the best Right Back in the tournament, Jordan Pickford had some show-stopping moments in goal, and Harry Maguire finished as a Top-10 Center Back in this tournament. For Kane, I know Real Madrid just sold their best striker....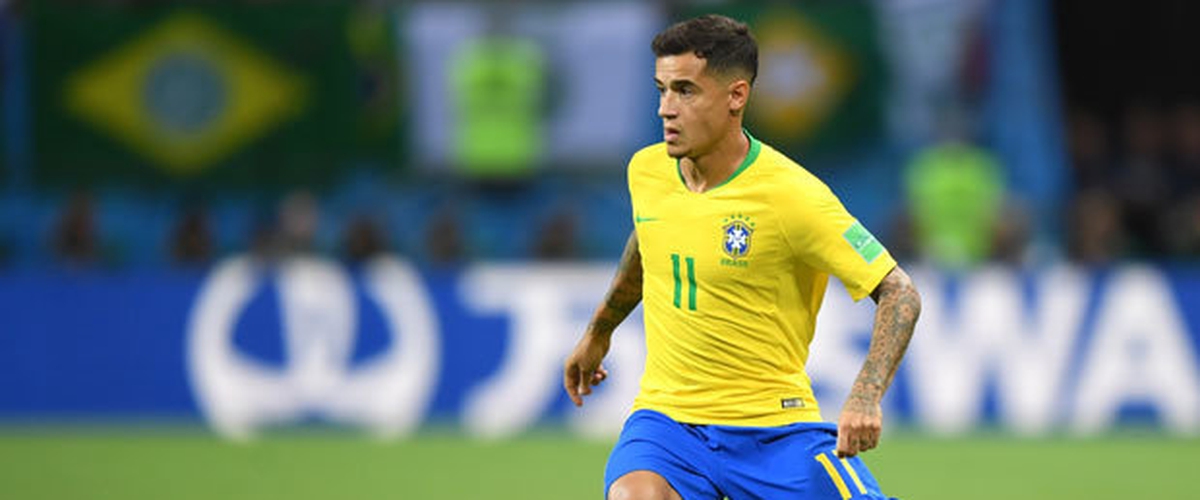 5. Brazil: Philippe Coutinho, 26, AM, Barcelona (Spain)
There's a strong argument to be made that Neymar had just as strong of a campaign for Brazil, and both players had 2 Goals and 2 Assists apiece. However, Philippe Coutinho had the much more impressive goals, and he was in the attacking thirdfar less often given his midfield duties. Despite the flopping and all, Neymar still had a very impressive tournament, but the Liverpool-turned-Barcelona man Coutinho edges him out for the best player on Brazil. No one else on the team played well enough to earn an "Honorable Mention" spot behind the two.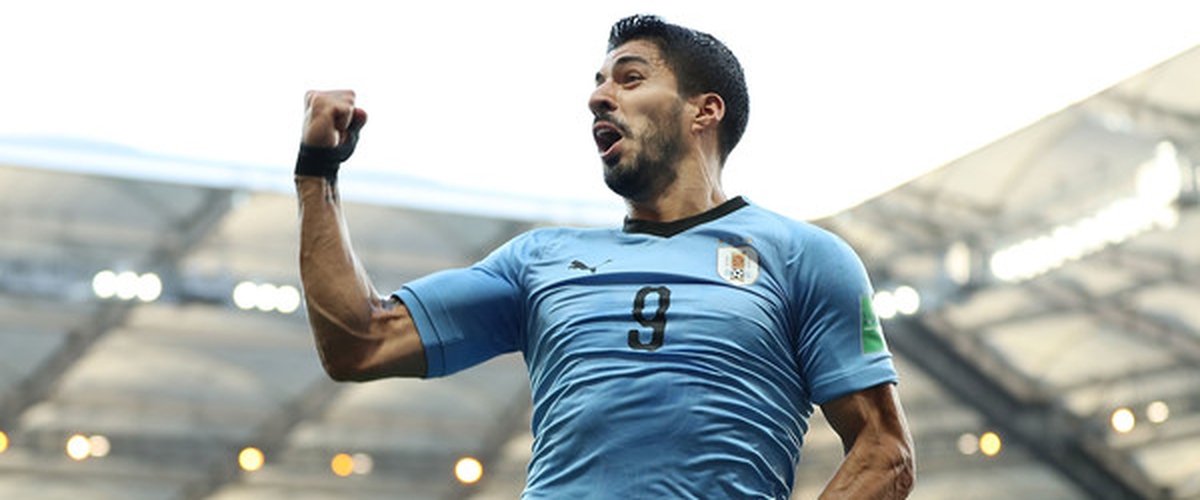 6. Uruguay: Luis Suarez, 31, ST, Barcelona (Spain)
If Edinson Cavani stayed healthy enough to play, the Quarterfinal loss to France could have played out very differently. Still, his striking parter Luis Suarez had two goals, an assist, and countless defensive plays all while behaving exceptionally well. Cavani was missed, but Uruguay wouldn't have advanced that far without Suarez. Center Backs Jose Gimenez and Diego Godin both were two of the Top 6 best central defenders this summer, and they'll team up again in a couple weeks at Atletico Madrid.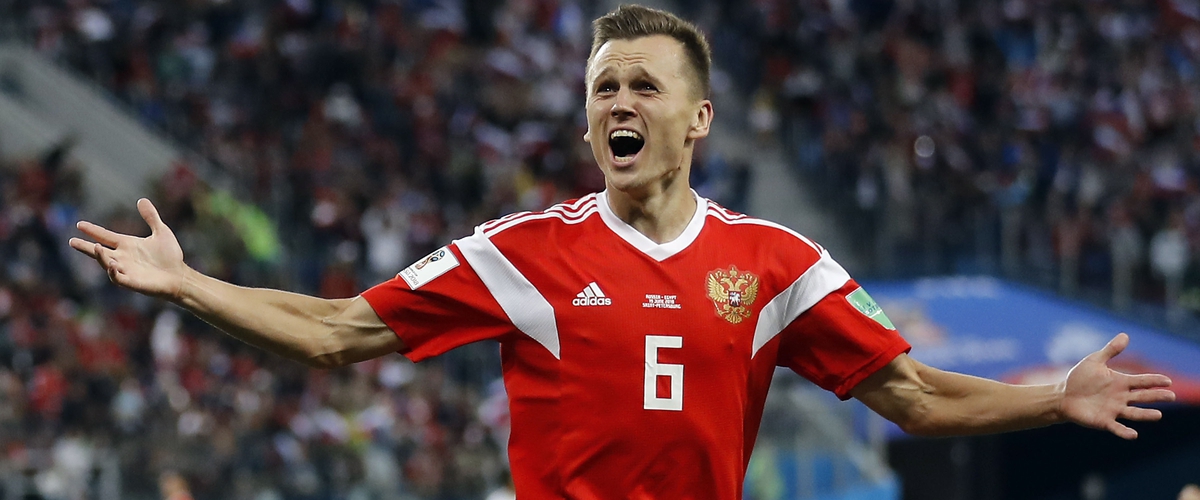 7. Russia: Denis Cheryshev, 27, LW, Villarreal (Spain)
Denis Cheryshev came off the bench in the first half of the opener, then proceeded to score one of the best goals of the tournament. His 4 Goals in 304 minutes shows his incredible value to a Russian side not known for attacking creativity. A move from Villarreal to a bigger club is looking more and more possible. Keeper Igor Akinfeev made possible the sve of the tournament in a penalty kick shootout victory, and teammates Artem Dzyuba, Aleksandr Golovin and Mario Fernandes all played consistently well through the Quarterfinals. Golovin is the biggest name among the transfer rumor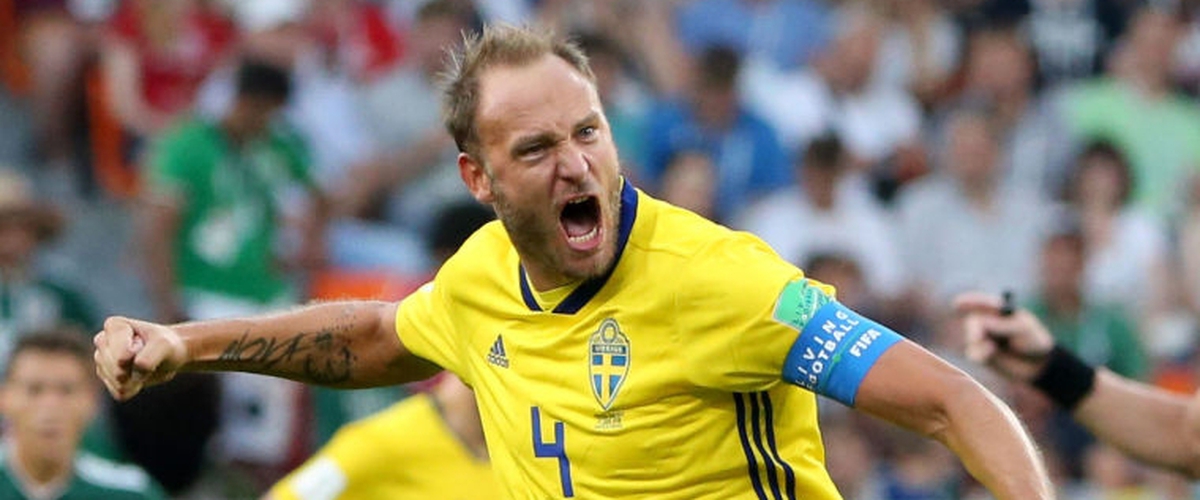 8. Sweden: Andreas Granqvist, 33, CB, Helsingborg (Sweden)
Andreas Granqvist had quite possibly the most well-rounded tournament I've ever seen from a Center Back. He stopped incoming crosses, stood firm against any and all strikers, cleared corners, scored two penalties, and led by example as the captain from the back. He moved back home to Sweden on a free transfer to Helsingborg, where he should receive a hero's welcome. Robin Olsen made incredible saves in every match, and the 28-year-old keeper should get attention from much bigger clubs than FC Copenhagen. He was easily one of the Top 6 goalkeepers in Russia.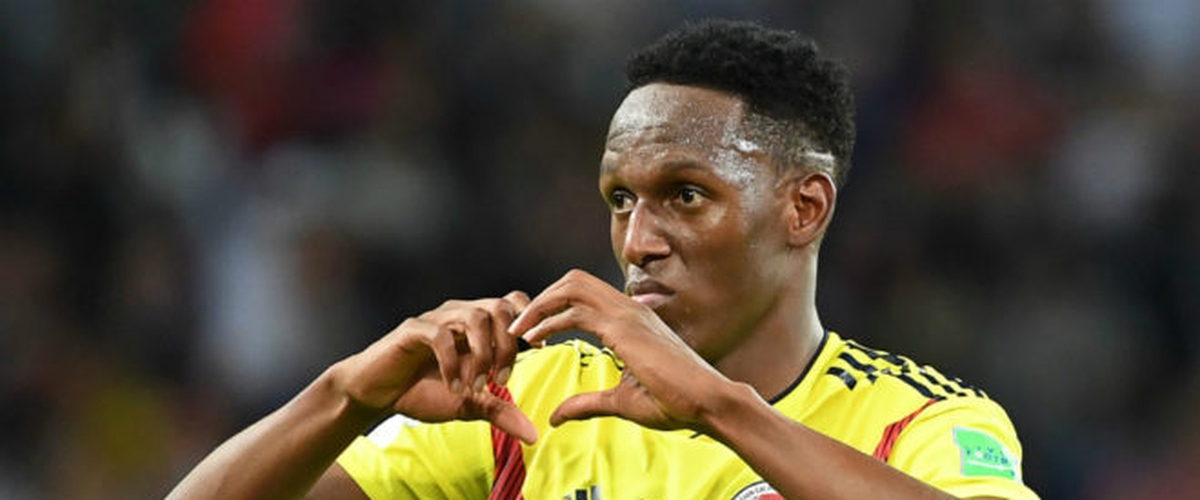 9. Colombia: Yerry Mina, 23, CB, Barcelona (Spain)
Yerry Mina's tournament is all about 3's: 3 Matches, 300 Minutes, and 3 incredible goals. His efforts in both boxes were spectacular, and if FIFA gave out a "Best Defender" award, Mina would be the front-runner. He was loaned out from Barcelona last year, and while some sources say he's earned a spot in their line-up, many teams including Everton and West Ham are lining up for the 23-year-old's services. David Ospina had a superb tournament in goal, earning a starting spot at Boca Juniors after riding Arsenal's bench last year. Juan Quintero made plays as an Attacking midfielder and on the Left Wing, and Tottenham, Real Madrid, Wolverhampton and Barcelona are all linked to the River Plate man.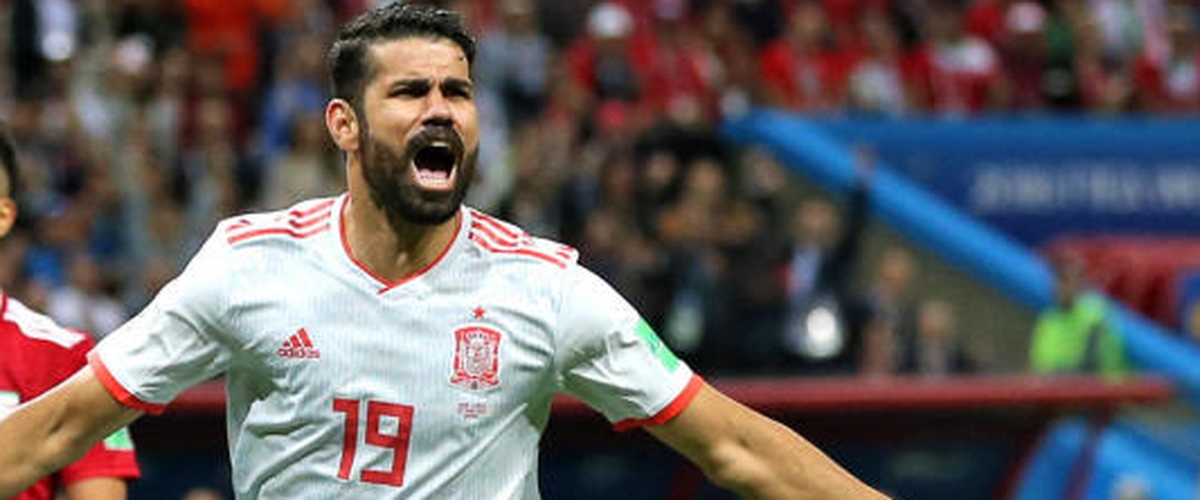 10. Spain: Diego Costa, 29, ST, Atletico Madrid (Spain)
Spain had a high ceiling and a low floor, given they had one of the most talented teams in the tournament, but a managerial change a few days before their first match. When attacking help didn't arrive, Diego Costa took on defenses all by himself and scored 3 Goals in 320 minutes. Andres Iniesta played incredible for a 34-year-old, roaming across the entire midfield and both wings. There aren't many better ways to head into international retirement.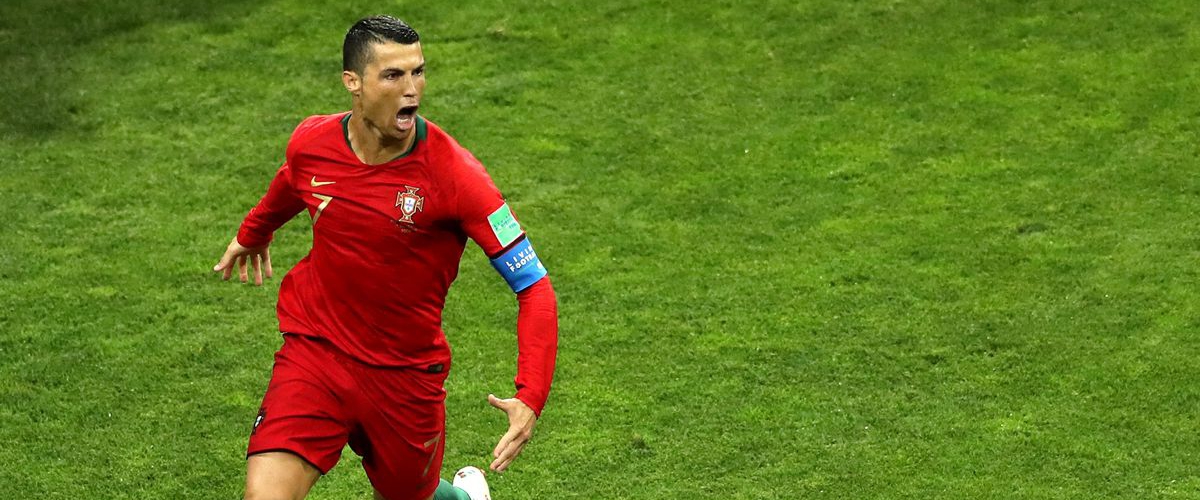 11. Portugal: Cristiano Ronaldo, 33, ST, Juventus (Italy)
Portugal as a team were underwhelming, especially considering the abundance of talent throughout each and every position, but Cristiano Ronaldo's four goals in four games came nothing short of "GOAT" status. He outshone his rival Messi and scored some brilliant goals; however, his stunning move to Juventus likely overshadowed anything he did in Russia this summer.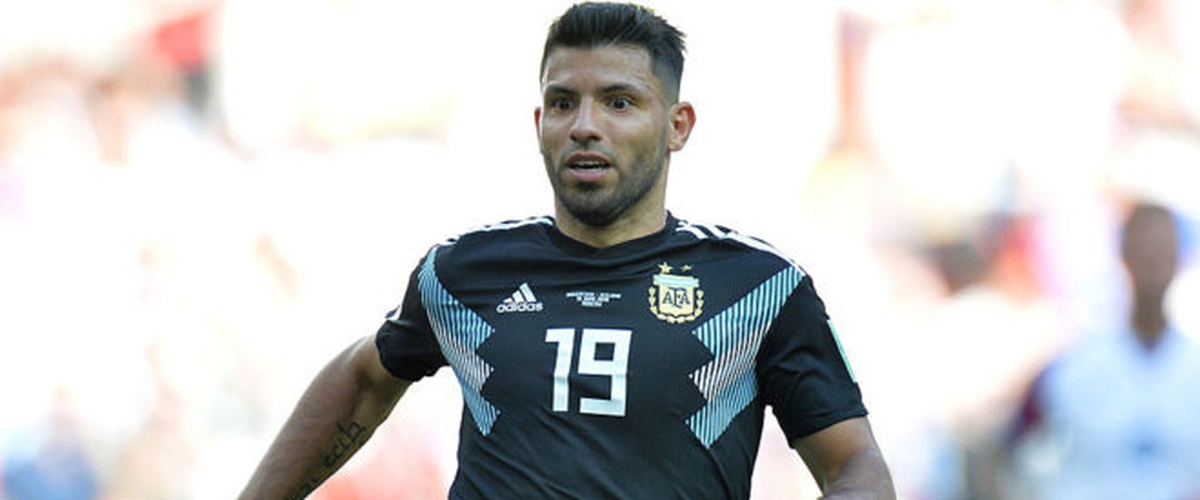 12. Argentina: Sergio Aguero, 30, ST, Manchester City (England)
Leo Messi will be the face of Argentina no matter what until he retires, but veteran striker Sergio Aguero actually outplayed him. Messi had an awful first match, whereas Aguero created his own opportunities and scored twice in 178 minutes. When healthy, he's one of the best strikers in the Premier League, and he showed exactly why in Russia. No one else played well enough for Argentina to earn an honorable mention here.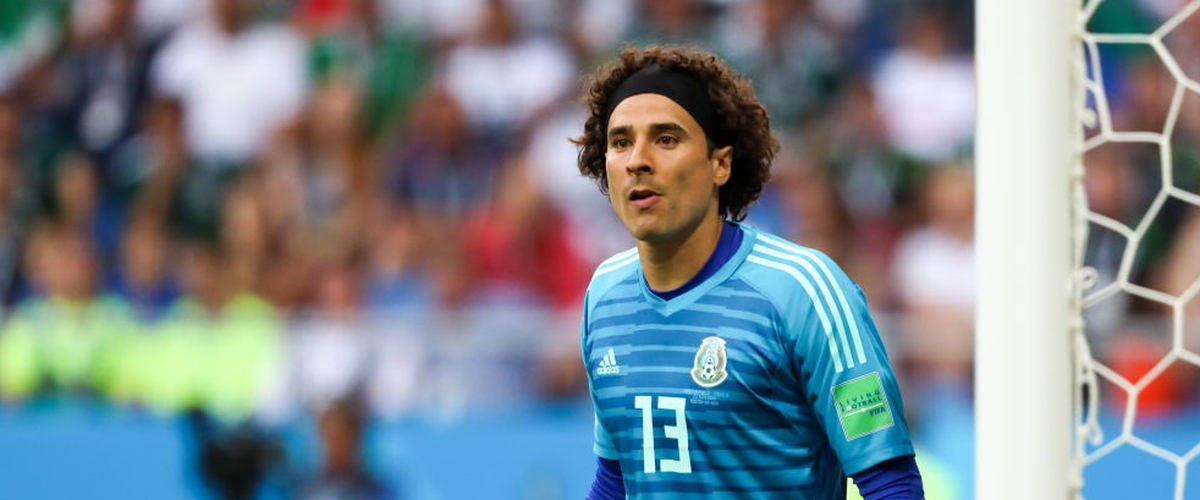 13. Mexico: Guillermo Ochoa, 32, GK, Standard Liege (Belgium)
Guillermo Ochoa was one of the best players in the 2014 World Cup, but since then, he's been rotated with two or three other keepers for the starting spot. I, like most people, didn't expect to see the theatrical heroics again from a 32-year-old who plays in Belgium, but he went out there match after match and played like every match was his last. He was the best goalkeeper in the entire tournament, and his form should help his case in moving to a bigger club (Genoa, Napoli and Crystal Palace have all been in recent contact). Carlos Vela and Hirving Lozano earn honorable mention for their attacking efforts.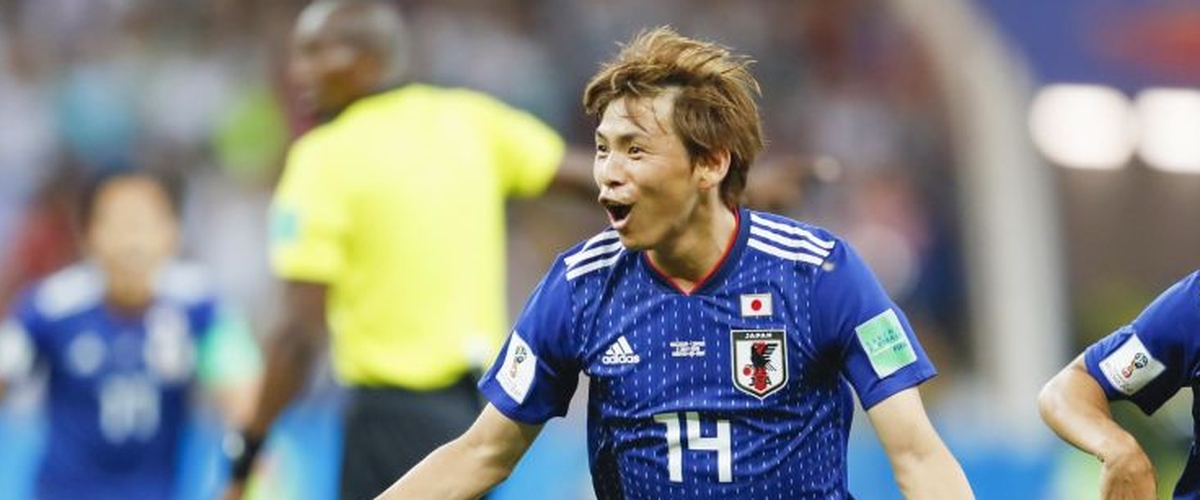 14. Japan: Takashi Inui, 30, LW, Real Betis (Spain)
Defenses usually tend to focus on Shinji Kagawa and Keisuke Honda when facing Japan, but it was veteran winger Takashi Inui who consistenly tore through the back line. His two goals and one assist exemplify his value for a team few people predicted to advance out of the group stage.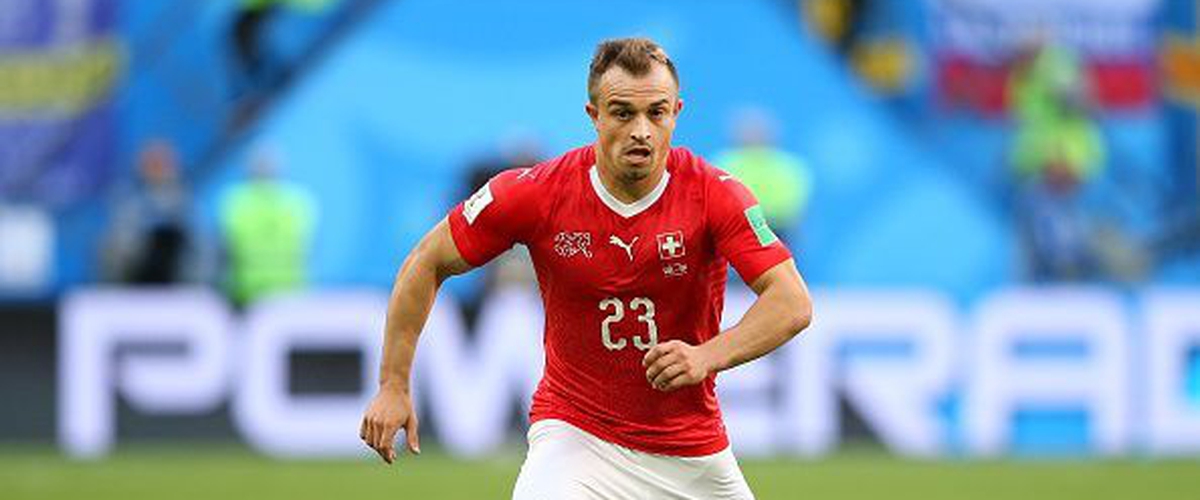 15. Switzerland: Xherdan Shaqiri, 26, RW, Stoke (England)
For some, just one goal and one assist may be considered disappointing for a man of Xherdan Shaqiri's talent, but he honestly looked stranded up front very often in all four matches. None of the four strikers used helped him out, and he was doubled up frequently. Shaqiri still held his own, and Liverpool were quick to snag him right after Switzerland was eliminated in the Round of 16. Keeper Yann Sommer also showed his talents every match in goal.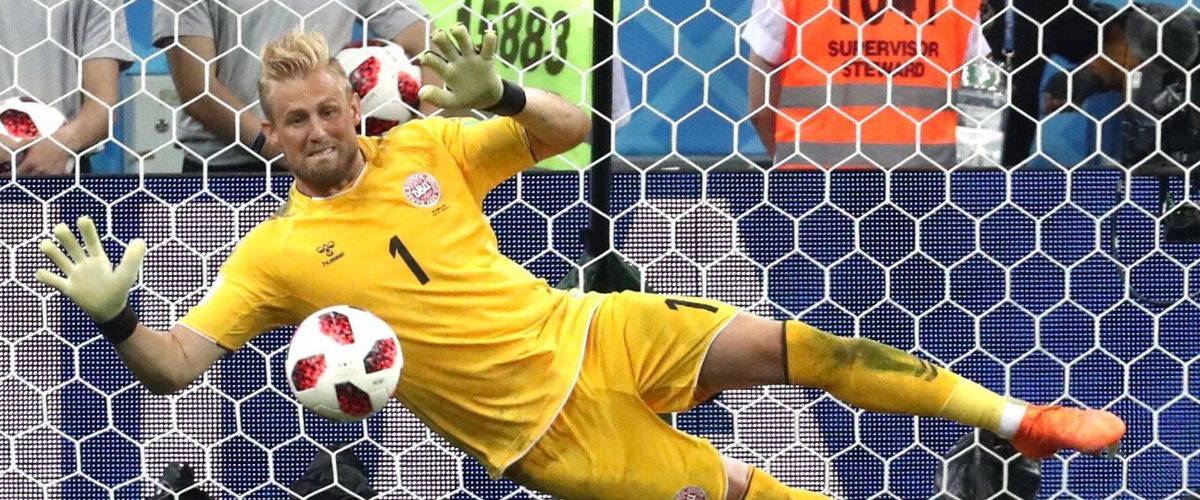 16. Denmark: Kasper Schmeichel, 31, GK, Leicester City (England)
Christian Eriksen will always get the most attention when lining up for Denmark, but Kasper Schmeichel played out of his mind this summer. He was making incredible saves in live play and stopping penalties in shootouts. While Denmark failed to advance to the Quarterfinals, Schmeichel finished in my grading metrics as the second-best goalkeeper in the 2018 World Cup. The 31-year-old's excellent form has earned deserved interest from club giants Liverpool and Chelsea.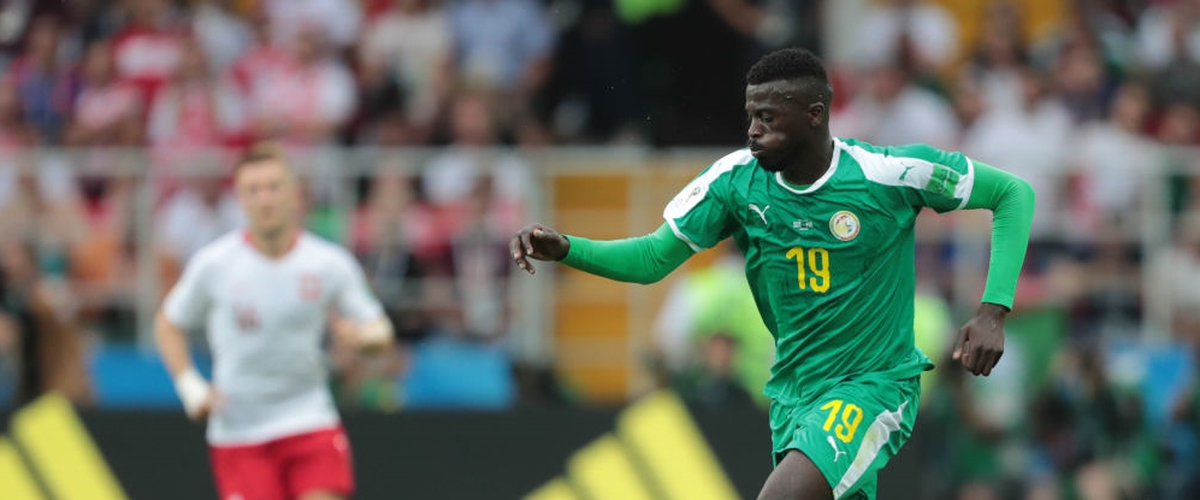 17. Senegal: M'Baye Niang, 23, ST, Torino (Italy)
Senegal had the talent to advance out of the group stage, but just couldn't quite put it together against Colombia. M'Baye Niang was electric as usual, tallying a goal and an assist in 248 minutes. Moussa Wague, who played both Right Back and Left Back for Senegal, scored a great goal and overall was the second-best player on the team. Both Niang and Wague are likely to earn more attention in the current transfer window.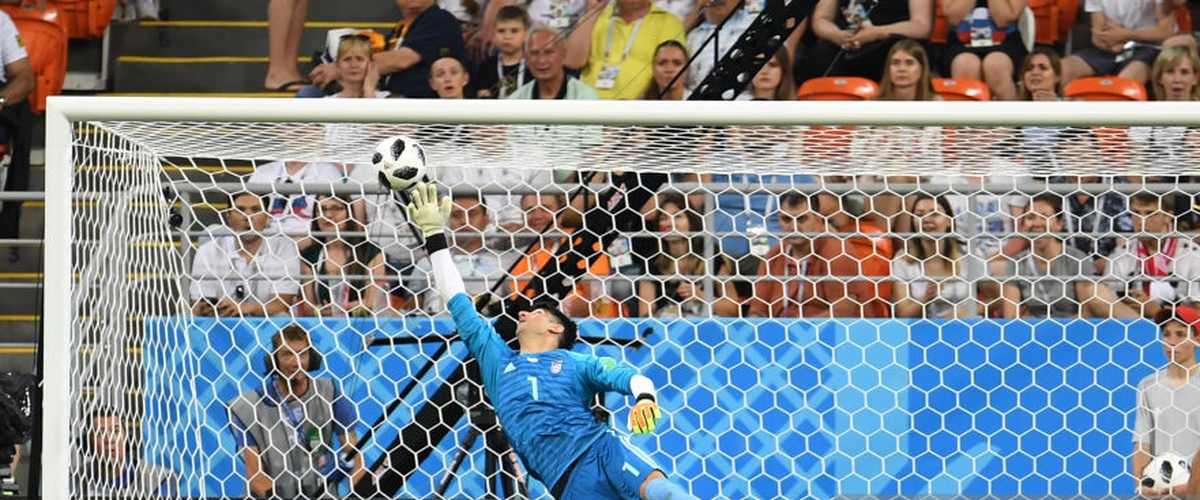 18. Iran: Alireza Beiranvand, 25, GK, Persepolis (Iran)
Iran as a team had a couple relatively big names in their squad this summer, but no one expected Alireza Beiranvand to play as outstanding as he did. Beiranvand has gone from homeless in Tehran to stopping a penalty kick from Cristiano Ronaldo. The 25-year-old plays his club football at Persepolis in Iran, but his performances could have easily earned him a bigger move later this summer (Turkey's Caykur Rizespor is a team I've seen surface).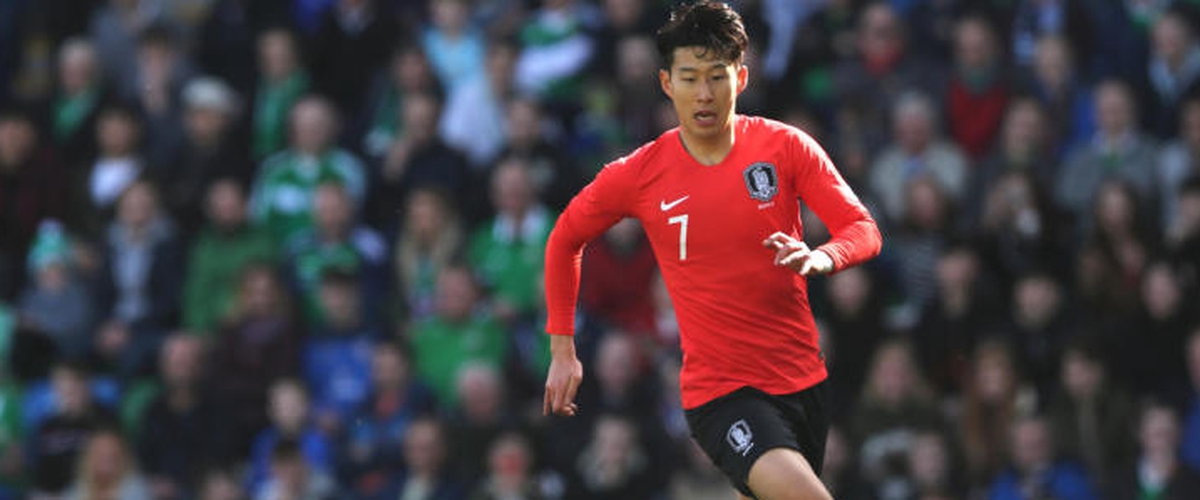 19. South Korea: Son Heung-Min, 26, FW, Tottenham (England)
South Korea had only pride to play for against Germany after losing their first two matches, but they gave it 110% and upset the defending champions to knock them out in the group stage for the first time ever. While their upset was surprising, the man who led the way wasn't. Son Heung-Min is Korea's sole star, and he lived up to his hype with two goals in the two games he lined up as a Striker (he wasn't as effective in the opener as a Left Winger). Tottenham will try to keep his hot streak going in the Premier League.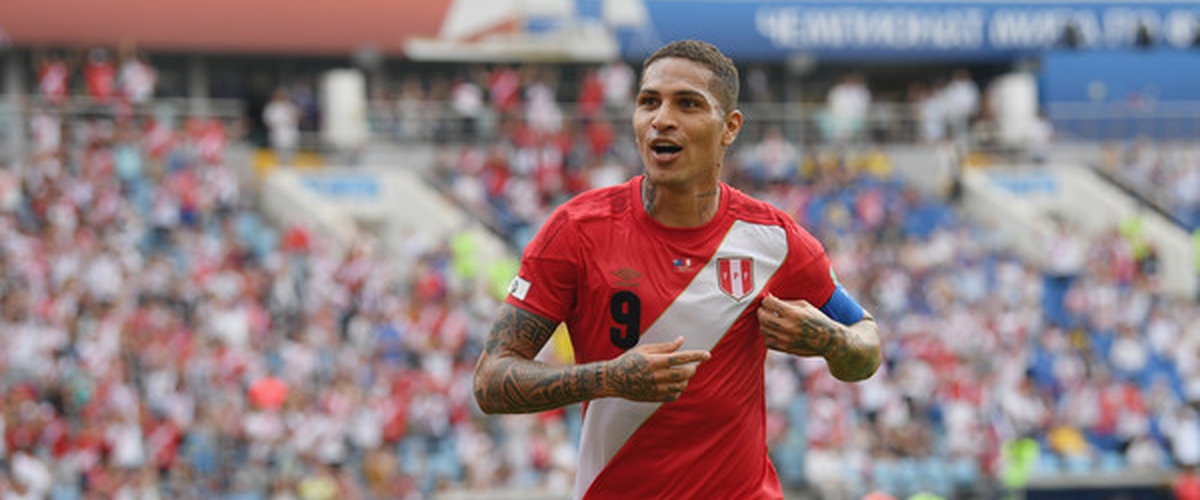 20. Peru: Paolo Guerrero, 34, ST, Flamengo (Brazil)
After being shut out of the first two matches, Paolo Guerrero and Andre Carrillo each scored to beat Australia in the final group stage match. Between the two, Paolo Guerrero simply made fewer mistakes. The 34-year-old also gets brownie points for being the captain, and for scoring the same amount of goals while playing less time on the pitch than Carrillo.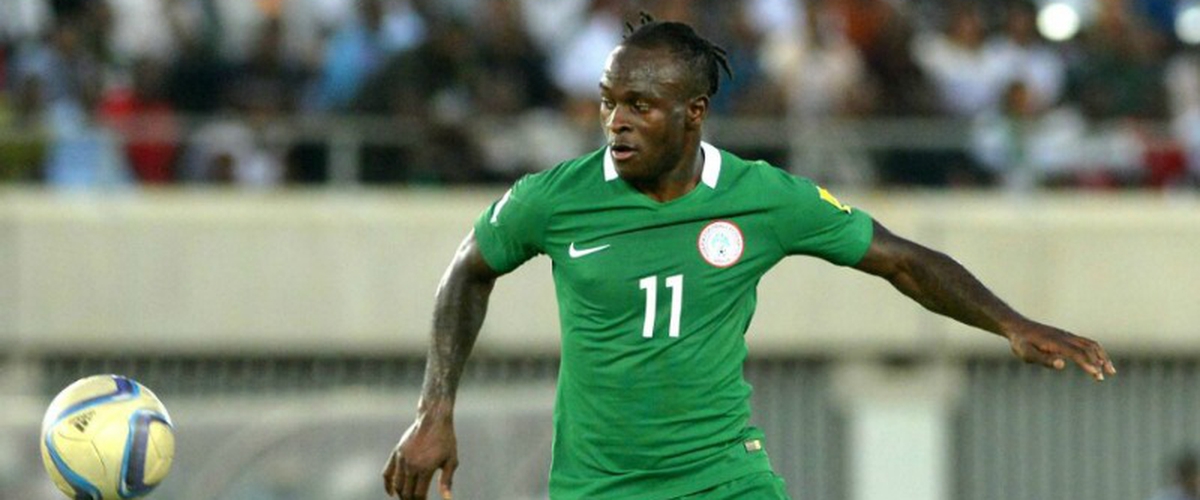 21. Nigeria: Victor Moses, 27, RW/RM/RB, Chelsea (England)
A lot of people might automatically think this should be Ahmed Musa, but he really only showed up in one game. Victor Moses, on the other hand, made plays on offense and defense all alone the right side of the field. His World Cup efforts may just be enough to solidify his starting spot at Chelsea under new manager Maurizio Sarri.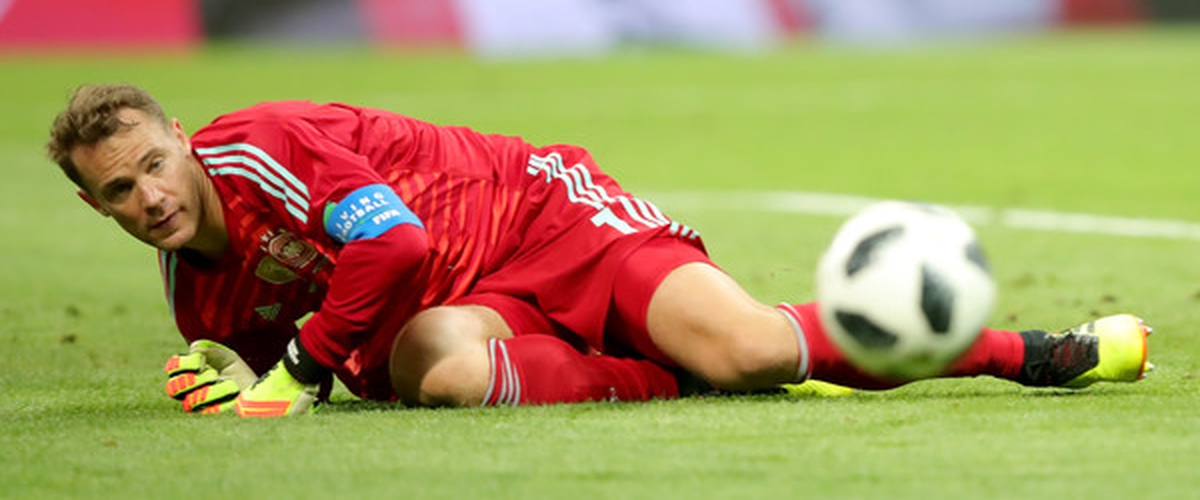 22. Germany: Manuel Neuer, 32, GK, Bayern Munich (Germany)
The defending Champions blew it on the last day of the group stage, leaving them to pack their bags before the knockout rounds for the first time in World Cup history. The results were, and still are, incredibly disappointing. However, Manuel Neuer still played like one of the best keepers in the world. His 3.39 GPA was enough to finish the tournament as a Top 5 keeper, despite only playing in three matches. Honorable mention goes to Toni Kroos, who finished as the hero with a stoppage-time winner against Sweden.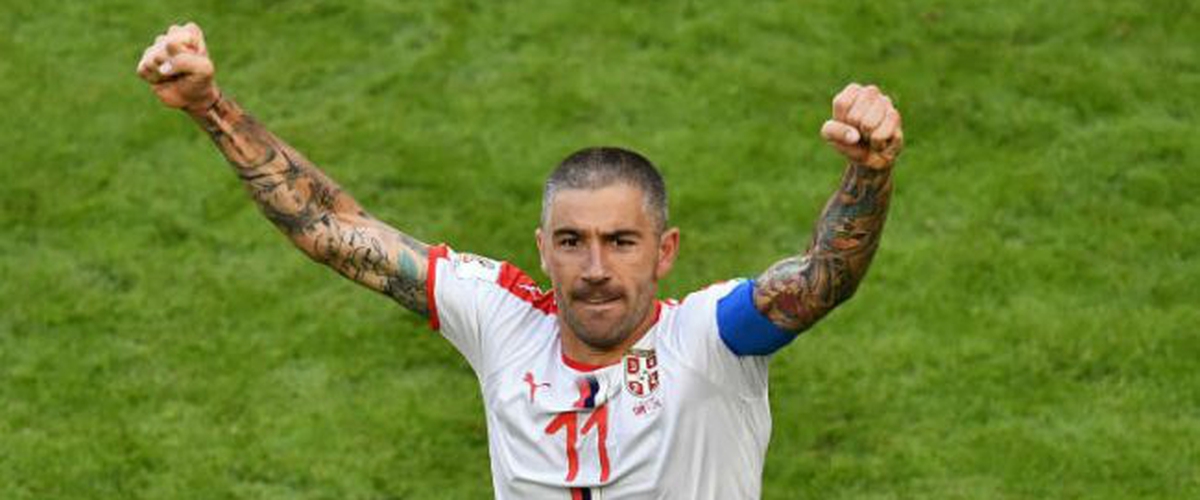 23. Serbia: Aleksandar Kolarov, 32, LB, Roma (Italy)
There were flashier Serbs in this tournament, Sergej Milinkovic-Savic being the most hyped, but once again Aleksandar Kolarov is the best Serbian player in a major tournament. He netted a penalty and dominated the left side of the field in all three group stage matches. Despite not advancing, he still finished as the best Left Back at the 2018 World Cup.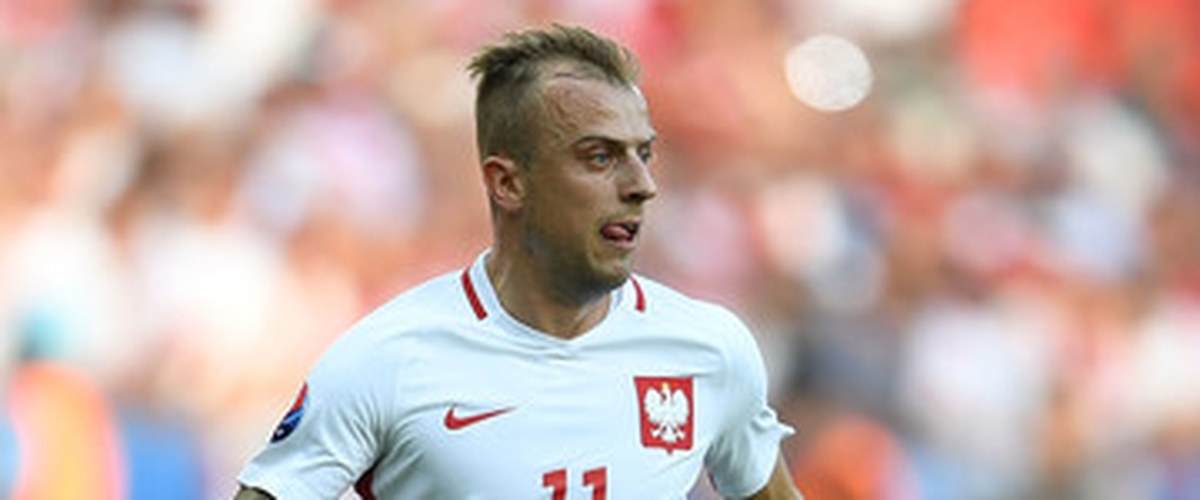 24. Poland: Kamil Grosicki, 30, LW, Hull City (England)
This definitely should have been Robert Lewandowski, but he had as disappointing of a tournament as anyone. Instead, Kamil Grosicki was really the only player who served as an attacking threat in all three group stage matches. His efforts certainly didn't go unnoticed by his club, the newly promoted Hull City. No other Polish player averaged above a "C+" grade.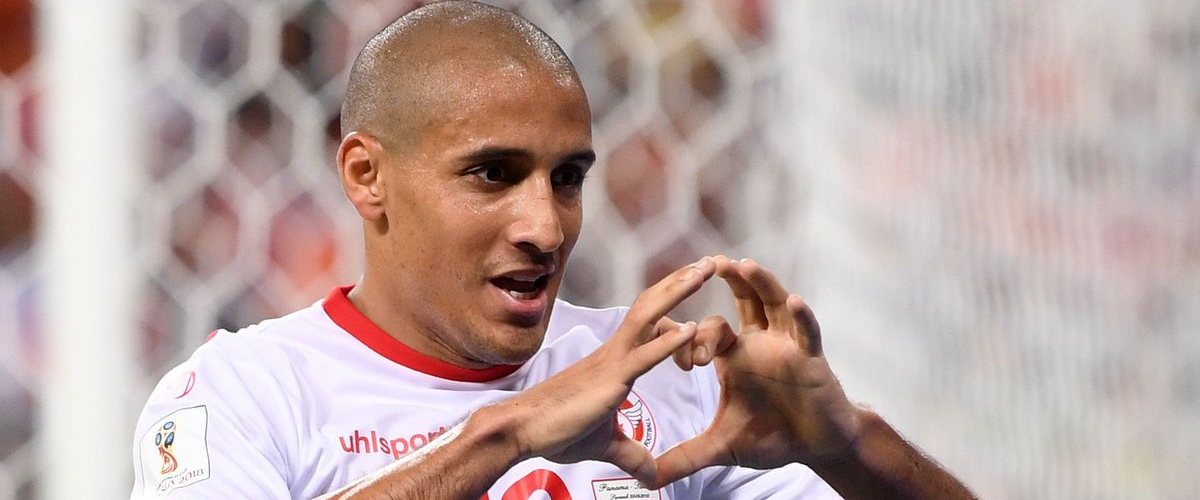 25. Tunisia: Wahbi Khazri, 27, FW, Sunderland (England)
Tunisia as a team had a bad tournament, but Wahbi Khazri was astounding. He netted 2 goals and made a ton of breakaway plays in 264 minutes, all without any real help from his teammates. He'll likely end up transferring to a better team than Sunderland by the end of August, with a handful of French teams openly interested. His 3.5 GPA was enough to land a spot as a Top 10 Forward in this tournament.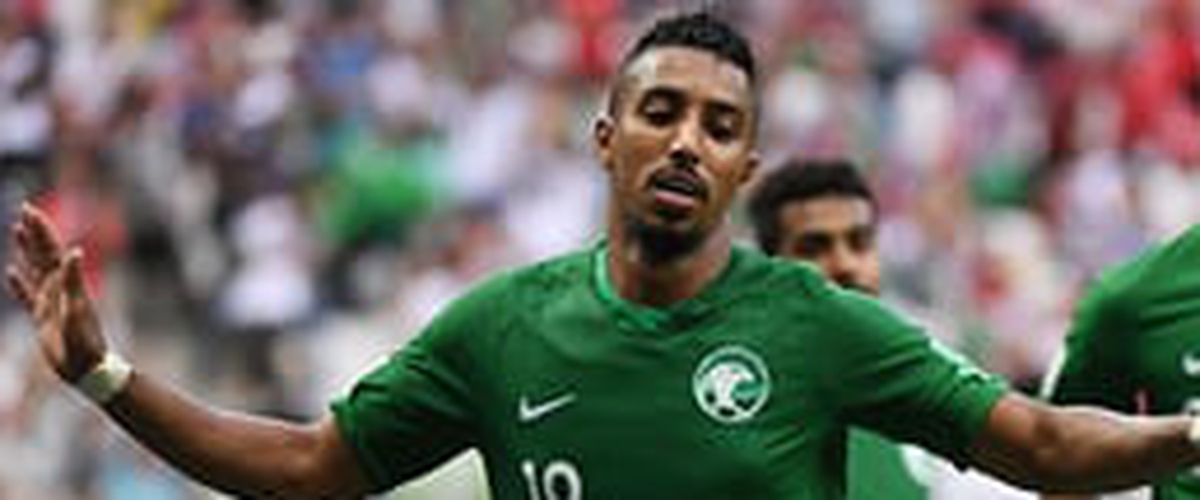 26. Saudi Arabia: Salem Al-Dawsari, 26, LW/LM, Al-Hilal (Saudi Arabia)
Saudi Arabia was just plain bad. They were blown out 5-0 in the opener to Russia, shut out against Uruguay and somehow scraped up a win against Egypt in the final group stage match. Salem Al-Dawsari scored one of the two goals Saudi Arabia scored in the tournament, and he did create a few chances here and there in the earlier matches. Still, a "B-" overall grade shouldn't be any team's best effort.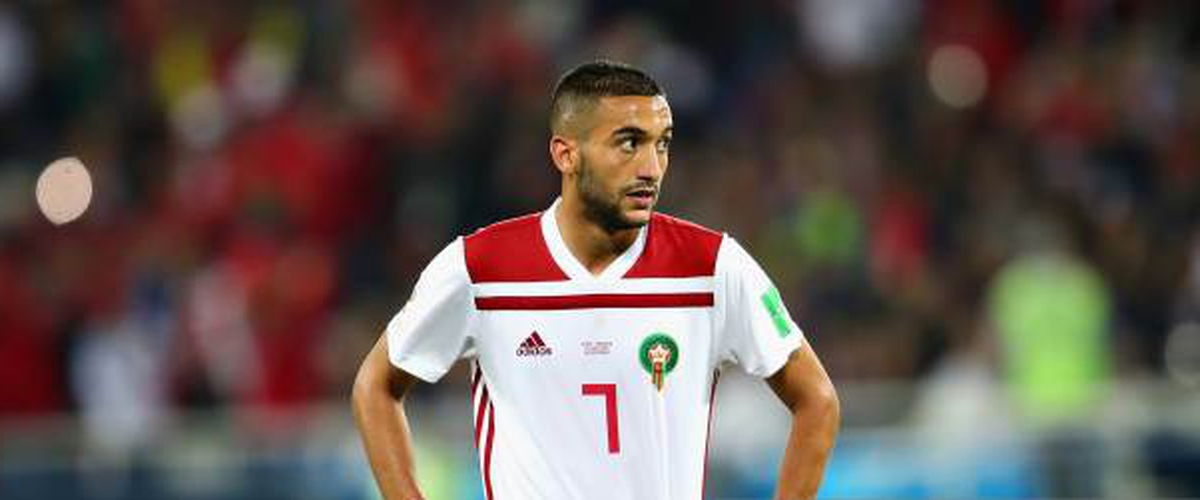 27. Morocco: Hakim Ziyech, 25, RW/LW, Ajax (Netherlands)
Hakim Ziyech was the most-hyped Moroccan coming into the tournament, and he ended up being the only player who made significant, positive contributions in all three group stage matches. The winger may have earned a big-money transfer to Roma with his solid performances, and at 25, there's surely more to come. No one else averaged above a "C+" rating across all three games, so no one deserves an honorable mention here.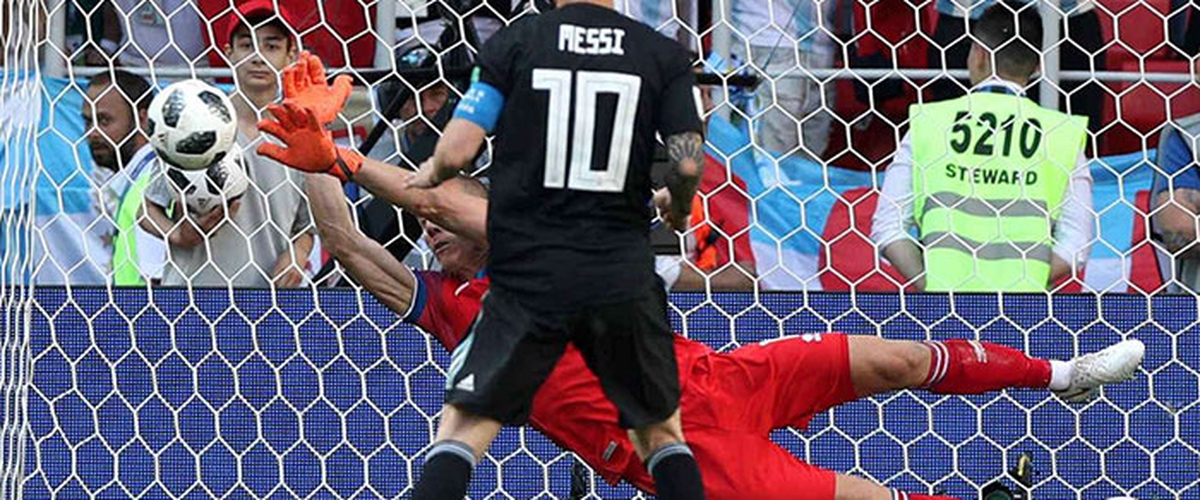 28. Iceland: Hannes Thor Halldorsson, 34, GK, Qarabag (Azerbaijan)
As a team, Iceland didn't show up like they did at Euro 2016, but Hannes Halldorsson played out of his mind this summer. The picture above is his incredible penalty kick save against the GOAT himself, Leo Messi. Whether it was saving a penalty kick, clearing incoming crosses or making incredible reactionary saves, Halldorsson was making stellar plays all across his goal. Veteran Right Back Birkir Saevarsson earns a runner-up spot for his impressive work on both offense and defense.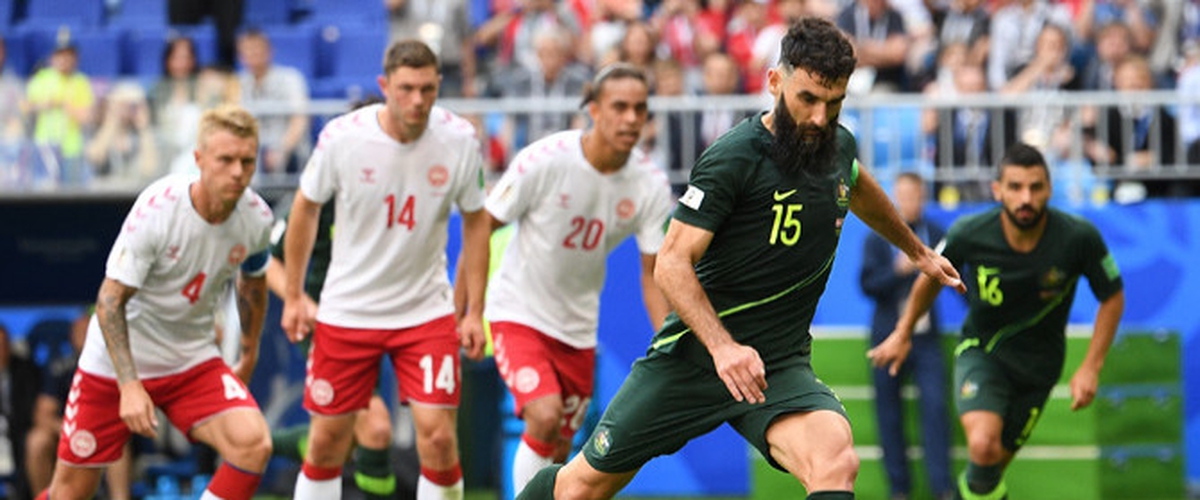 29. Australia: Mile Jedinak, 33, DM, Aston Villa (England)
It was safe to say Mile Jedinak was one of the best Australians coming into the tournament, but after three abysmal performances by the rest of his team, he left as the stand-alone leader. Not only did he push the envelope on counter attacks and hold his own as a defensive mid; he also put in two penalties - the only two goals Australia scored in the 2018 World Cup. Pictured above is his VAR-awarded penalty kick over Denmark.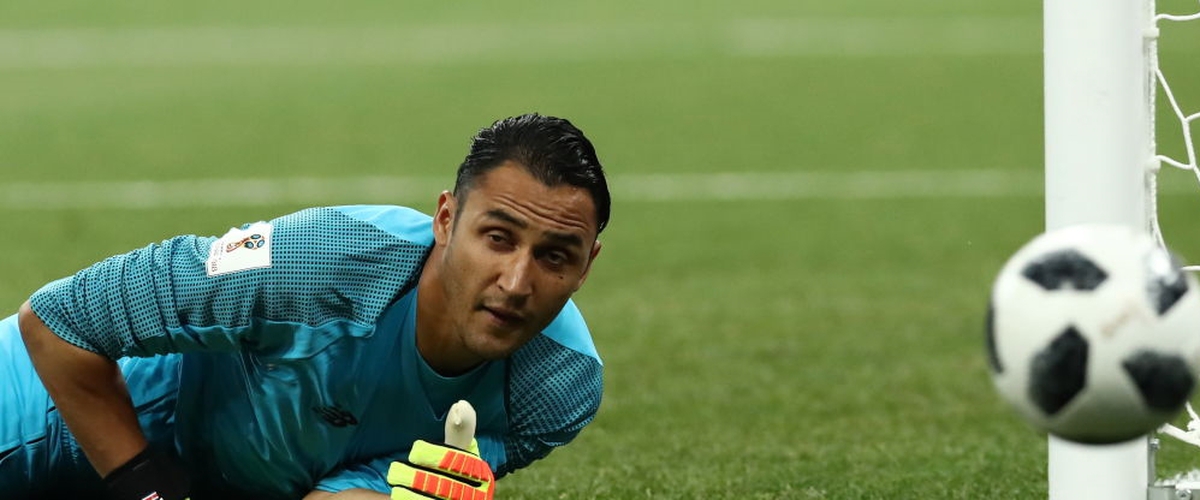 30. Costa Rica: Keylor Navas, 31, GK, Real Madrid (Spain)
Costa Rica had a disappointing tournament, but as expected, Keylor Navas was far from disappointing. He once again carried a team of mediocre outfield players and kept them alive in games where they should've been down and out from the start. His Real Madrid future is cloudy, but his status as the one good player for Costa Rica is once again reaffirmed.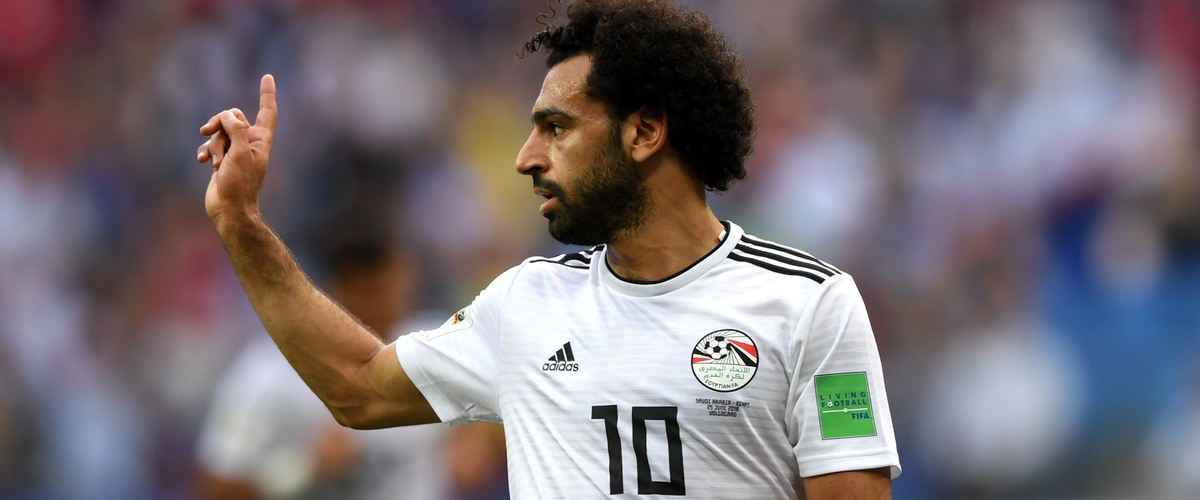 31. Egypt: Mohamed Salah, 26, RW, Liverpool (England)
Mo Salah was one of the biggest stories coming into the tournament, and despite missing a match, he was still Egypt's best player across all three. He scored 2 goals in 180 minutes with little-to-no help from his teammates. Both of the Goalkeepers used, Mohamed El Shenawy and Essam El Hadary, had solid performances as well.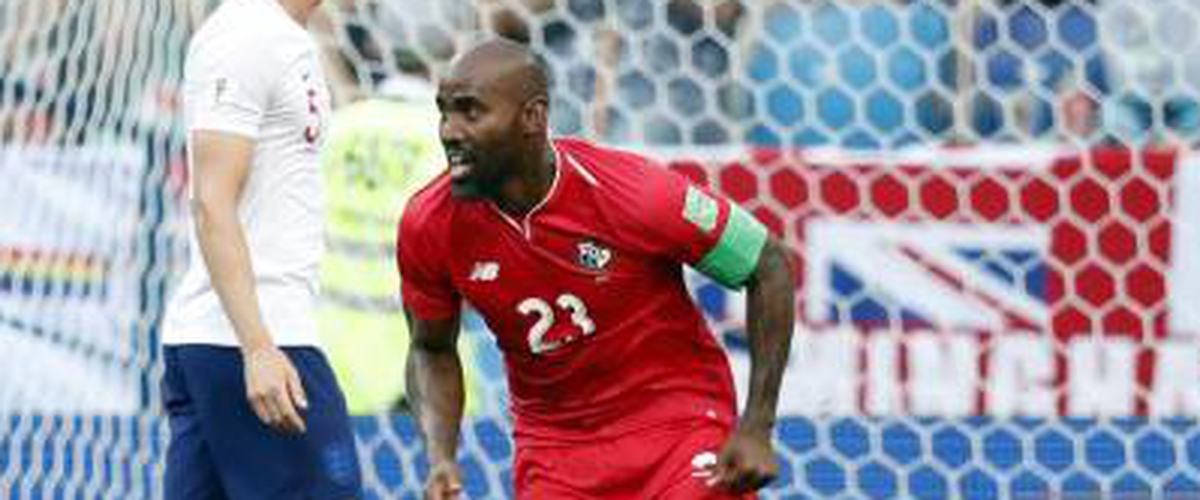 32. Panama: Felipe Baloy, 37, DM/CB, Retired
Just as I predicted, Panama was by far the worst team of the tournament. In three matches, the lost three times and were outscored 11-2. No single player averaged above a "C+" rating, but there was one silver lining: Felipe Baloy. The 37-year-old came off the bench against England and scored in what would be his last game before retiring from both club and country. That's one helluva way to go out, especially for a defensive player.
---