2018 NBA Mock Draft 1.0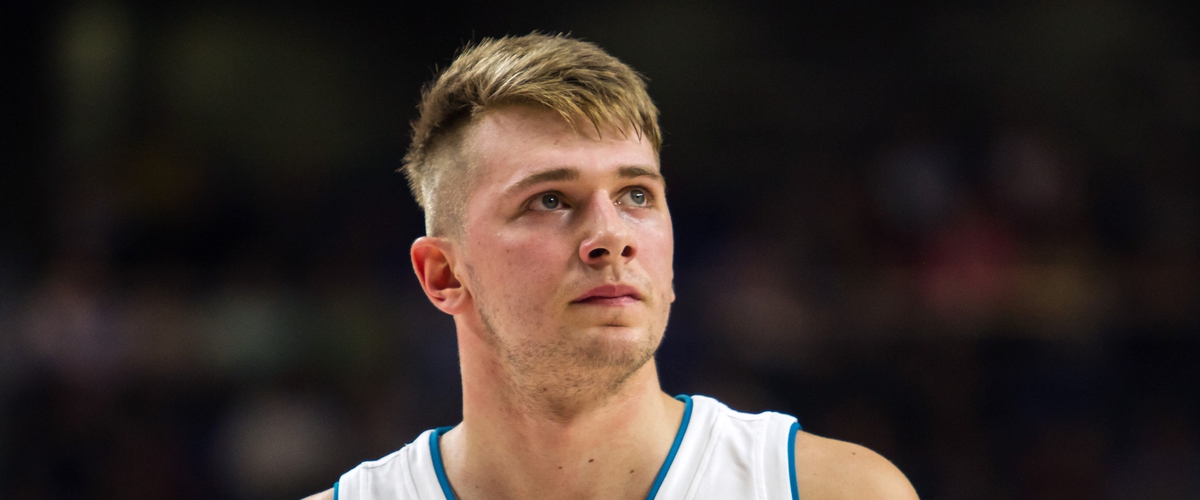 With the NBA Finals starting up, only two teams are still playing: the Cavs and the Warriors. Again. So, for the other 28 franchises, their front offices are already focus on the NBA Draft in June. Given that I couldn't care less which of the two juggernauts takes home the title this year; it's time for me to shift my basketball focus to the draft as well. Obviously I waited until the NBA Lottery process was finished, and now all 60 picks should be solidified, barring trades obviously. The NBA combine has also come and gone, seeing names like Josh Okogie, Kevin Huerter and Jerome Robinson rise up the boards, while others like Shake Milton, Landry Shamet and Brandon McCoy saw their stock drop. Luke Doncic definitely has the most question marks, as he's debatably a #1 overall pick talent, but may not even come over and play right away. With that being said, let's get this started!
1. Phoenix Suns: DeAndre Ayton, C, Arizona
Yes, this is a safe pick, but it makes more sense for Phoenix to take Ayton. He's arguably the best combination of talent, physicality and athleticism out of any position in this draft. Ayton gets to stay in state, and he could easily the best front-court player on the entire roster Day 1, outshining Alex Len, Tyson Chandler, Marquess Chriss and Dragan Bender. He's a 19-year-old DeMarcus Cousins. Easy decision.
2. Sacramento Kings: Marvin Bagley III, PF/C, Duke
Even though Luka Doncic is possibly the most talented player on the board, the Kings need front-court help a lot more than back-court. De'Aaron Fox, Bogdan Bogdonovic and Buddy Hield are three good guards deserving of 30+ minutes a game, but the front-court of Willie Cauley-Stein, Kosta Koufos, Zach Randolph, Harry Giles and Skal Labissiere isn't too impressive. Marvin Bagley III is the best big man on the board, plus he can play the 4 and 5 at the next level, a huge plus for a team desperate for big men. I see a lot of young Amar'e Stoudamire in Bagley, and that's high praise.
3. Atlanta Hawks: Mo Bamba, C, Texas
There are four or five players all in play here for Atlanta, with Luke Doncic, Mo Bamba, Jaren Jackson and Wendell Carter all solutions for different needs. To me, Mo Bamba is the most talented big man, and he's an instant upgrade at Center over Miles Plumlee and Dewayne Dedmon. Plus, Bamba's been working with Drew Hanlen this offseason, the man who polished Jayson Tatum's offensive game, and we saw how that bloomed for Boston this season. If he can be the defensive enforcer we saw him be in college AND start draining shots? Game over. Right now, though, he's a poor man's Rudy Gobert, and that's still a definite compliment.
4. Memphis Grizzlies: Luka Doncic, PG/SG, Slovenia (19)
If Luka Doncic fell to Memphis, I see no reason why they'd pass on him. He would pair well as a playmaker next to Mike Conley, rightfully sending Ben McLemore and Tyreke Evans to bench roles. A lineup of Mike Conley, Luke Doncic, Chandler Parsons, JaMuchal Green and Marc Gasol should make the playoffs. There aren't many pro comparisons for 6'8" combo guards; all I can say is he passes like Ricky Rubio.
5. Dallas Mavericks: Jaren Jackson Jr., PF/C, Michigan State
Jaren Jackson's dual-threat upside alone should guarantee his top five spot, and Dallas would love to have him. He's 6'11" with a 7'6" wingspan and can shoot the three. The Mavs don't have a long-term successor for Dirk, and Center Nerlens Noel is an unrestricted free agent this summer. Taking JJJ here would alleviate a lot of the front-court woes they'll face this offseason. Wendell Carter is another respectable option here for Dallas.
6. Orlando Magic: Trae Young, PG, Oklahoma
This Orlando roster needs a lot of work, and they can go a few routes here at #6. D.J. Augustin shouldn't be any team's #1 option at Point Guard, so Trae Young and Collin Sexton are options here. Michael Porter Jr. and Wendell Carter are talented enough to go this high, but Orlando has Aaron Gordon, Jonathan Isaac and Nikola Vucevic in their front-court. Trae Young's stock is higher than Collin Sexton's right now, and Orlando needs shot creation over two-way ability right now. Trae Young is a poor man's Steph Curry, and Orlando will hope and pray that he's the Point Guard of the future.
7. Chicago Bulls: Michael Porter Jr., SF/PF, Missouri
Chicago simply needs someone to score, especially after trading away Nikola Mirotic before the trade deadline this season. Wendell Carter Jr. is a popular pick here, but Chicago will see Michael Porter Jr.'s upside at the 3 or 4 as a major plus, considering their current wings are Justin Holiday, Zach LaVine, Denzel Valentine and Paul Zipser.
8. Cleveland Cavaliers: Mikal Bridges, SF, Villanova
This Cleveland roster was flipped upside down at the trade deadline, leaving the only weak spot depth-wise is behind LeBron James. Assuming he leaves, which looks more likely than not right now, Cleveland needs immediate options at the 3. Mikal Bridges is an immediate two-way 3-and-D wing, like Tony Snell with a bigger upside. It's almost like they have Jae Crowder back.
9. New York Knicks: Miles Bridges, SF/PF, Michigan State
Like Cleveland, New York also has a weakness at the 3, leaving Miles Bridges as the best option available. He's talented enough to go #9, and he should fit in a lineup with Frank Ntilikina, Tim Hardaway Jr. Kristaps Porzingis and Enes Kanter.
10. Philadelphia 76ers: Wendell Carter Jr., C, Duke
Philadelphia can reload at the 3 and 4, but Wendell Carter Jr. is by far the best talented player available and I'm not sure Philadelphia will take depth at one spot over talent at another. J.J. Redick and Marco Belinelli are leaving, so they need more 3-point talent. Wendell Carter Jr. can provide exactly that, while developing into a reliable #2 Center behind Joel Embiid.
11. Charlotte Hornets: Collin Sexton, PG, Alabama
Kemba Walker is as likely to be traded this summer as anyone in the league, and he's the only Point Guard current under contract. Collin Sexton is a start-ready option here at #11, who plays like a young, explosive Eric Bledsoe.
12. Los Angeles Clippers: Robert Williams, C, Texas A&M
The most accurate pro comparison for Robert Williams is DeAndre Jordan. Now he gets to either learn for him or replace him. His offensive game needs work, as he's pretty much a lob-to-score offensive player, but he already has flashes of Jordan and Clint Capela on the defensive end, something the Clippers could use more of, with or without Jordan.
13. Los Angeles Clippers: Shai Gilgeous-Alexander, PG/SG, Kentucky
Now with the front-court addressed, LAC can address other needs. They have a good number of average options, with Patrick Beverly/Milos Teodosic at the point, Lou Williams/Avery Bradley at the 2, and Tobias Harris/Danilo Gallinari at the 3. None are awful, but none are guaranteed 30-minute guys either. Teodosic and SG Austin Rivers can both opt out this season, and Avery Bradley is free to walk away, meaning the back-court is likely a bigger need than the wing. Shai Gilgeous-Alexander is a combo guard with a lot of questions, but he could very well have a crazy-high upside. If any team can afford to give a combo guard 15 or 20 minutes a game to figure out his stuff, it's the Clippers. Plus, learning from Patrick Beverly could do wonders for his defense.
14. Denver Nuggets: Kevin Knox, SF/PF, Kentucky
Nikola Jokic, Paul Millsap and Kenneth Faried form a talented front-court, leaving Denver focusing elsewhere. Even if Wilson Chandler stays, they could use a long-term options at the 3 to compliment Jamal Murray and Gary Harris. Kevin Knox is a 6'9" three-point ace who could also handle reps as a stretch-four in small sets. He's very Kelly Oubre Jr.-like, something Denver could implement well.
15. Washington Wizards: Lonnie Walker, SG, Miami
This is a best-player-available situation here, and Lonnie Walker is definitely the best player available. He's a poor man's Victor Oladipo who could grow nicely behind Bradley Beal at the 2. If they like what they see in Anfernee Simons, Keita Bates-Diop, Dzanan Musa or Zhaire Smith, they're all legit options here too.
16. Phoenix Suns: Aaron Holiday, PG, UCLA
Brandon Knight could use some help at the point, especially if Elfrid Payton leaves this offseason. Aaron Holiday is the best true Point Guard available, and Phoenix will love his shooting consistency and competitiveness.
17. Milwaukee Bucks: Khyri Thomas, SG, Creighton
Milwaukee has a lot of the pieces put together, especially if Thon Maker becomes a better interior defender. They definitely need a more reliable 3-and-D guy on the wing, which became obvious after Tony Snell started trailing off. Khyri Thomas can do exactly that, as he's commonly regarded as the best defender at the 2. If Milwaukee likes Zhaire Smith or Jerome Robinson, they're interchangeable here.
18. San Antonio Spurs: Zhaire Smith, SG/SF, Texas Tech
San Antonio could use youth and athleticism, with Tony Parker, Danny Green and Rudy Gay all possibly leaving this offseason. Manu Ginobili is aging and Kawhi Leonard is a hot name on the trade block, so a young, athletic player who can fill in at the 2 and 3 would be the best option. Zhaire Smith is exactly that, and he gets to stay in state and figure out his jumper with the best coach in the game.
19. Atlanta Hawks: Anfernee Simons, SG/PG, IMG Academy (19)
Mo Bamba solves the rebounding issue, so Atlanta can focus on getting another option at the 2 to compete with Malcolm Delaney and De'Andre Bembry. At #19, names like Jerome Robinson, Troy Brown, De'Anthony Melton and Anfernee Simons are all practically interchangeable. The Hawks have four picks in the top 35 and will likely have an early lottery pick next season, so they can gamble on the upside of Anfernee Simons here. Is it a stretch? Probably, but they can afford it as much as anyone here.
20. Minnesota Timberwolves: Kevin Huerter, SF, Maryland
Minnesota has a solid starting five in Jeff Teague, Andrew Wiggins, Jimmy Butler, Taj Gibson and Karl-Anthony Towns. They need three-point shooting badly, as they made the least threes per game in the entire league last year. Kevin Hueter is a better 3-point shooter than Jerome Robinson, Troy Brown, Keita Bates-Diop, Melvin Frazier, Jacob Evans, and Chandler Hutchison, making him the most likely candidate on the wing for Minnesota.
21. Utah Jazz: Keita Bates-Diop, SF/PF, Ohio State
A starting group of Ricky Rubio, Donovan Mitchell, Joe Ingles, Derrick Favors and Rudy Gobert was more than enough to earn a playoff spot. Favors is a free agent, and there aren't any true Power Forwards worth drafting in the first round. Keita Bates-Diop is the most likely stretch-4 candidate, and his ability to stretch the floor alone makes him talented enough for #21.
22. Chicago Bulls: Jerome Robinson, SG, Boston College
Even after drafting Michael Porter Jr. earlier in this mock, Chicago needs more scoring. Jerome Robinson's stock is soaring after being overlooked throughout most of the draft process, mostly because he came out of a shitty program in Boston College. Chandler Hutchinson is another option here, Robinson's just a more proven shooter at this point.
23. Indiana Pacers: Troy Brown, SG, Oregon
Like many teams this late in the first round, Indiana will be looking for quality role players rather than starters. Troy Brown is still 18 and he's already shown he can guard three or four different positions well. If Indiana doesn't give Lance Stephenson the club option, adding a wing becomes extra vital.
24. Portland Trail Blazers: De'Anthony Melton, PG/SG, USC
With Damian Lillard and C.J. McCollum as the starting Guards in Portland, it's hard to see how back-court is the biggest need, but Shabazz Napier, Wade Baldwin and Pat Connaughton are all restricted free agents. De'Anthony Melton is a two-way combo guard who can provide versatility on offense and consistent pressure on defense. His shooting needs work, but he'll get to learn from two of the best shooting Guards in the game.
25. Los Angeles Lakers: Mitchell Robinson, C, USA (19)
Mitchell Robinson could be a total sleeper at #25, but there are plenty of questions surrounding his overall game. It's no secret that the Lakers are huge fans of Robinson, and they'll love seeing his name still available here.
26. Philadelphia 76ers: Chandler Hutchison, SF, Boise State
Philadelphia doesn't necessarily have needs to fill here, but they could always add another talented wing. Chandler Hutchison is a great value here who, if the shooting becomes more consistent, could be a major offensive producer off the bench right away.
27. Boston Celtics: Bruce Brown, SG, Miami
Boston likes versatile, athletic players coming off the bench as much as anyone, and they don't have a true #2 Shooting Guard on their bench. Bruce Brown's injury hampered his lottery odds, but he's a tough, athletic two-way Shooting Guard who could fight for solid minutes wherever he ends up if he finds a consistent shooting stroke.
28. Golden State Warriors: Jacob Evans, SF, Cincinnati
Golden State is the last team looking for starters, but they could have a need for wings on the bench if a combination of Kevin Durant, Nick Young and Patrick McCaw leave this summer. Jacob Evans' stock is hurt due to a limited ceiling, but he's a do-it-all wing who could easily develop into a decent role player. The Warriors wouldn't be asking the world of him anyways.
29. Brooklyn Nets: Moritz Wagner, PF/C, Michigan
Dante Cunningham and Quincy Acy are free agents, meaning Brooklyn has zero Power Forwards under contract. Moritz Wagner isn't an NBA-ready defender, but he can stretch the floor from the 4 as well as anyone. If Brooklyn needs help in any area, it's scoring from the front-court.
30. Atlanta Hawks: Melvin Frazier, SF, Tulane
Atlanta has already taken Mo Bamba and Anfernee Simons in this mock draft. They could use another tradition option on the wind, and Melvin Frazier is an excellent value at #30. He bears the coveted combination of defending ability across multiple positions while being able to tally points off the bench right away.
SECOND ROUND
31. Phoenix Suns: Dzanan Musa, SF, Bosnia (19)
Phoenix already took DeAndre Ayton and Aaron Holiday, so they can add another wing who can score. Dzanan Musa isn't very athletic, and his ceiling may be as a bench wing, but he can create shots and make them as well as any Small Forward in this class.
32. Memphis Grizzlies: Omari Spellman, PF, Villanova
Memphis doesn't have much depth at the 4 behind JaMychal Green, who could use competition anyways. Omari Spellman can stretch the floor and handle reps as a fill-in 5 in small sets.
33. Dallas Mavericks: Josh Okogie, SG, Georgia Tech
Aaron Harrison and Doug McDermott are restricted free agents, and Seth Curry is gone. Josh Okogie is athletic and competitive on both ends of the floor, and his improved shooting should help his case as a solid backup behind Wesley Matthews at Shooting Guard.
34. Atlanta Hawks: Hamidou Diallo, SG, Kentucky
Atlanta took Mo Bamba, Anfernee Simons and Melvin Frazier earlier, so they can take a boom-or-bust prospect here. Hamidou Diallo is a spectacular athlete, but his shooting, defense and play creation are major struggles. If Atlanta is patient with him and try to boost his basketball IQ, he could develop into a quality role player.
35. Orlando Magic: Chimezie Metu, PF/C, USC
Mareese Speights is gone and Aaron Gordon is a restricted free agent, so adding a Power Forward here makes sense. Chimezie Metu has first-round talent and potential, he's just extremely raw and his game is inconsistent. Learning from Bismack Biyombo and Nikola Vucevic should help his development big time.
36. New York Knicks: Kevin Hervey, SF/PF, Texas-Arlington
If Kevin Hervey's ACL holds up, he's a high-quality role player on New York's bench. His age, experience and health limit his ceiling, but his offensive game is versatile and he can handle Michael Beasley's old bench reps right away.
37. Sacramento Kings: Elie Okobo, PG, France (20)
Elie Okobo could easily land in the first round after recently scoring 44 points on 17 shots in a European playoff game. He's a raw, 6'6" Point Guard who makes 42% of his threes, and the only man behind De'Aaron Fox at the point is Frank Mason, an average bench player.
38. Philadelphia 76ers: Jalen Brunson, PG, Villanova
Philly took Wendell Carter and Chandler Hutchison already in this mock, and now they have back-to-back picks. T.J. McConnell could leave and Jerryd Bayless isn't getting any younger, so staying in-city and taking Villanova's Jalen Brunson, the best player in college basketball last season, makes plenty of sense.
39. Philadelphia 76ers: Rodions Kurucs, SF, Latvia (20)
The Sixers have picks to gamble with, and while Rodions Kurucs' lack of athleticism will likely be enough to prevent him from ever starting in the NBA, his 6'9" frame combined with efficient shooting and defensive pressure make him a deserving candidate for Philly's bench.
40. Brooklyn Nets: Gary Trent Jr., SG, Duke
Joe Harris is gone and Nik Stauskas is a restricted free agent, so Brooklyn should add depth at the 2. Gary Trent made shots from all over the court during his one year at Duke, and if his athleticism helps his defensive game, he could see significant minutes off the bench in Brooklyn very quickly.
41. Orlando Magic: Grayson Allen, SG, Duke
With Mario Hezonja and Arron Affalo free to leave, Orlando should add another Shooting Guard. Grayson Allen is a fierce competitor and decent shooter, who can also add additional depth behind Trae Young and D.J. Augustin the point.
42. Detroit Pistons: Arnoldas Kulboka, SF, Lithuania (20)
Detroit needs another wing to contribute offensively. Arnoldas Kulbolka is 6'9" and stands as one of the best shooters in all of Europe. Even if that's his only real calling card, he could be a valuable scoring piece on Detroit's bench.
43. Denver Nuggets: Shake Milton, SG/PG, SMU
Will Barton and Devin Harris are both free to leave, so taking a combo guard is a smart move here. Shake Milton had an awful combine, but his consistent shooting and defense shouldn't see him slip much further than the top 45.
44. Washington Wizards: Jevon Carter, PG, West Virginia
Behind John Wall, Tim Frazier, Ramon Sessions and Ty Lawson are all gone. Jevon Carter is the best defensive Point Guard in this class, and his maturity helps his case in being any team's #2 Point Guard right away.
45. Brooklyn Nets: Justin Jackson, SF/PF, Maryland
Brooklyn still needs depth at the 4, but could also add another Small Forward. Justin Jackson can handle reps at both, and if Brooklyn can work with his tools to compliment his decent shooting and defensive versatility, Justin Jackson can become a valuable weapon off the bench.
46. Houston Rockets: Brandon McCoy, C, UNLV
If Clint Capela doesn't re-sign, that leaves Nene as the only starting option at Center. Brandon McCoy didn't earn himself any points at the combine, but he's still an athletic 7' big man with room to grow.
47. Los Angeles Lakers: Donte DiVincenzo, SG, Villanova
Lonzo Ball, Tyler Ennis and Josh Hart are the only guards under contract. Donte DiVincenzo is a high-energy Shooting Guard who may only have the ceiling of a role player, but he could hold his own on both ends of the court for 20+ minutes very soon if need be.
48. Minnesota Timberwolves: Tony Carr, PG/SG, Penn State
Minnesota has Jeff Teague and Tyus Jones under contract, but Tony Carr gives them a size-advantage ball handler who can drain deep shots consistently. He had a rough combine, but his offensive potential should guarantee him minutes somewhere.
49. San Antonio Spurs: Goga Bitadze, C, Republic of Georgia (18)
San Antonio doesn't have a true Center on their roster, and they're as familiar with the draft-and-stash strategy as anyone in the league. Goga Bitadze is a 6'11" big man whose offensive game is further along than his defensive skills. A year or two overseas should help him develop into a decent #2 Center option.
50. Indiana Pacers: Trevon Duval, PG, Duke
Darren Collison and Cory Joseph are both free agents after next season, meaning Indiana will need Point Guard help a year from now. Trevon Duval is an athletic Point Guard with all the tools to succeed, but he definitely could use a year in the G League to work on his shooting and scoring capability. Indiana can work with that.
51. New Orleans Pelicans: Landry Shamet, PG/SG, Wichita State
Rajon Rondo, Ian Clark and Jordan Crawford are all free agents. Landry Shamet gives New Orleans combo-guard potential, and dropping to #51 is appropriate after a horrid combine.
52. Utah Jazz: Devonte' Graham, PG, Kansas
Dante Exum and Raul Neto are both restricted free agents, so adding a reliable #2 Point Guard option like Devonte' Graham is an incredible find at #52.
53. Oklahoma City Thunder: Jarred Vanderbilt, PF/SF, Kentucky
Patrick Patterson is the only Power Forward under contract in OKC. Jarred Vanderbilt's offensive game is far from NBA-ready, but he can rebound successfully right away and learn from Steven Adams on how to contribute in the paint.
54. Dallas Mavericks: Isaac Haas, C, Purdue
Dallas took Jaren Jackson and Josh Okogie already, but they're still lacking a true Center under contract. Isaac Haas has a very limited ceiling, but at 7'2" and a solid offensive skill set, I don't see why a team wouldn't take a shot at him late in the second round in hopes of finding a produce big man for their bench.
55. Charlotte Hornets: Isaac Bonga, PG/SF, Germany (18)
Isaac Bonga is as raw as anyone in this class, but he's an extremely intriguing prospect. He's 6'8", handles the ball well, and contributed in Germany at four different positions. At only 18, Charlotte could stash him overseas for a year or two, but he's certainly worth rolling the dice on at #55.
56. Philadelphia 76ers: Sviatoslav Mykhailuk, SG, Kansas
With a name like Sviatoslav Mykhailuk, many fans might assume he's coming from Europe to play. He was actually an incredible 3-point shooter at Kansas last year, and although he may not become much more than a plug-and-shoot reserve player, Philadelphia has nothing to lose by taking him here.
57. Oklahoma City Thunder: Keenan Evans, PG/SG, Texas Tech
Ray Felton is gone, leaving no Point Guards on the bench behind Russell Westrbrook. Keenan Evans is a score-first combo guard from Texas Tech who will have to improve his defense in order to fight for the #2 Point Guard spot.
58. Denver Nuggets: Brian Bowen, SF, USA (19)
Brian Bowen was a Louisville commit who was ruled ineligible, then tried to transfer to South Carolina and was later ruled ineligible for the 2018/19 season there. He's a prolific scorer with no defensive game whatsoever, and he could use a year in the G League to hone in his overall skill set.
59. Phoenix Suns: Rawle Alkins, SG, Arizona
Phoenix took DeAndre Ayton, Aaron Holiday and Dzanan Musa already. They still have competition for back-ups at the 2, and Allonzo Trier would get to play with his old teammate Ayton again while also staying in state.
60. Philadelphia 76ers: Ray Spalding, PF/C, Louisville
Yes, Philly has yet another pick. Ray Spalding is a very raw Power Forward with the size to handle reps at the 5, and a year in the G League could do wonders for his development as a big man bench contributor.
---