Coach Wojo Should Absolutely Be on the Hot Seat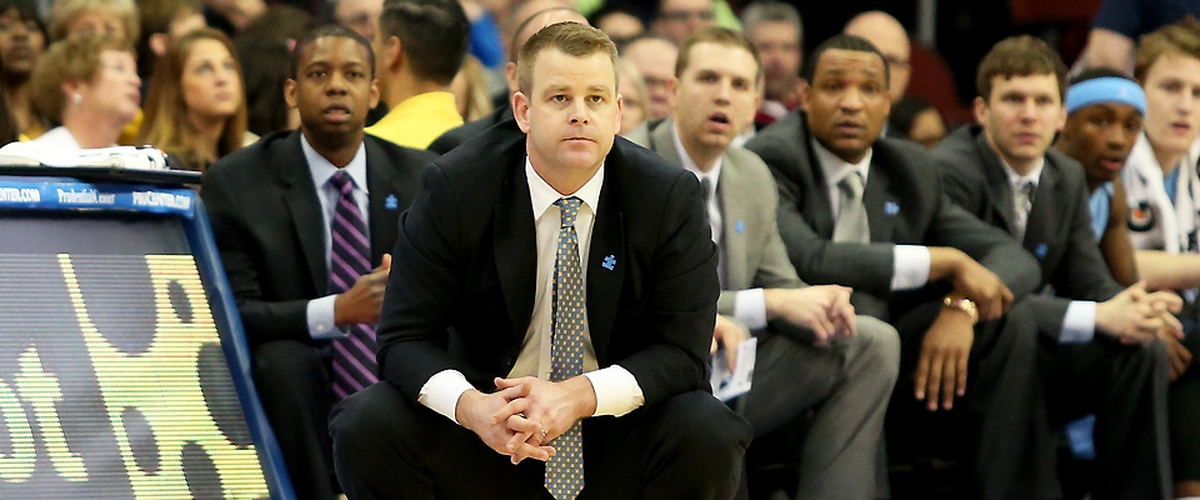 1977.
Of the top of their head, does anyone remember a monumental occasion from 1977? There probably isn't a single one, unless you are are were a Marquette University student.
In 1977, Marquette won the NCAA Basketball National Championship.
In an ERA dominated by John Wooden and the incredible UCLA basketball teams, Al McGuire and the Marquette Warriors defeated North Carolina, led by legendary coach Dean Smith, in the title game. To this day, it's the greatest athletic accomplishment by the university. What does it say that they still hold a title from 40 years ago so high? Marquette values tradition.
As exciting as the Steve Wojciechowski hire was during my freshman year at Marquette, Wojo has undoubtedly failed to live up to the Marquette tradition. I don't think anyone can disagree with that. To further my take, here are the two previous coaches at Marquette's resumes:
With the now-despised Buzz Williams at the helm, he led Marquette to three Sweet Sixteen appearances, two Big East titles and one Elite Eight run. In his six-year stint. Buzz also recruited and developed the likes of Jimmy Butler, Jae Crowder, Wesley Matthews and Lazar Hayward during his tenure.
Before Buzz Williams took over, Tom Crean was the head coach for nine years. He led Marquette to the NCAA tourney in over half of those season, most notably the 2003 Final Four run. That team was led by arguably the greatest Marquette player of all time in Dwyane Wade, and nicely complimented by Travis Diener and Steve Novak.
Now, let's directly compare Tom and Buzz to Wojo for a second...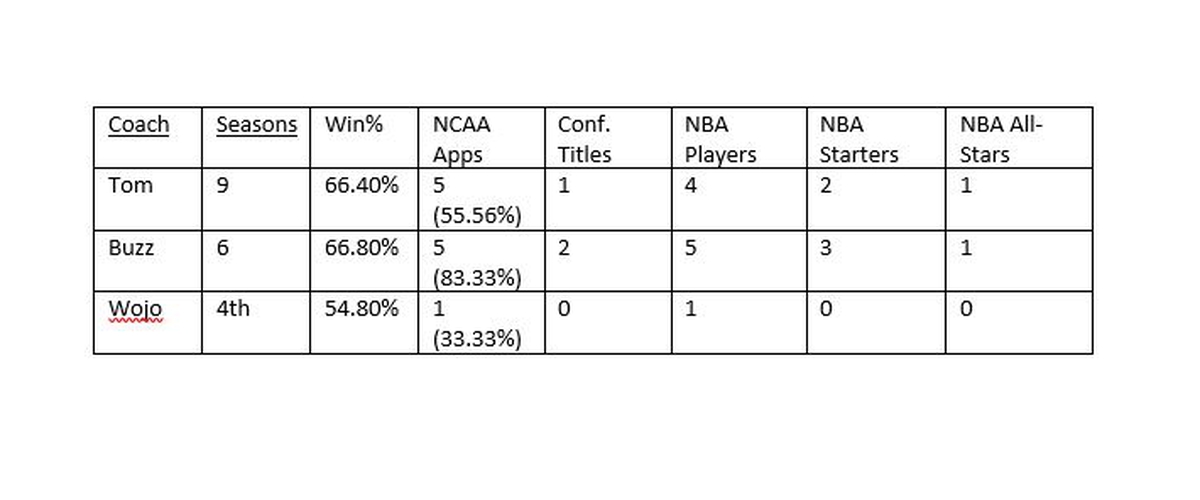 The numbers don't lie. In fact, Wojo is the first Marquette coach since 1951 to last more than three years and win less than 56% of his games. I'll dispel another argument right off the bat: he's only in his fourth year. Sure, I'm all for giving coaches a chance. I'm not in the mindset of SEC football coaches when it comes to tenure (fun fact: there's been 9 coaching changes out of 14 teams in just the past two years). However, let's take a look at where Tom Crean and Buzz Williams were in their fourth seasons: oh, that's right, both Tom Crean and Buzz Williams won conference titles in their fourth season. In fact, Tom Crean's Dwyane Wade-led team reached the Final Four in his fourth season, and Buzz Williams' Jae Crowder-led team reached the Sweet Sixteen. So if the argument is that Wojo should stay because it's only his fourth season, then using that logic, Wojo should win the Big East championship this year and have an NBA All-Star on his roster right now. Yeah, I thought so.
In Tom Crean's fourth season, he had Dwyane Wade, Steve Novak and Travis Diener. Marquette won the Conference USA title and reached the Final Four.
In Buzz Williams' fourth season, he had Jae Crowder, Darius Johnson-Odom and Vander Blue, with Wesley Matthews just reaching the NBA and Jimmy Butler already committed for the next season. Marquette won the Big East title and reached the Sweet Sixteen.
What is Steve Wojciechowski going to do in his fourth season? Name one player on the active roster who could even reach the NBA, let alone be a starter or play in an All-Star Game.
"Oh, Buzz screwed him over, it's not his fault he has bad personnel."
First of all, that's a complete cop-out. A news-breaking hire like Wojo culd have recruited more than one NBA player at a program like Marquette (by the way, that one NBA player Henry Ellenson is now spending most of his time in the G-League already). If you want to talk about personnel, SEVEN players have transferred away from Marquette in Wojo's 3-plus-change years as head coach. One of his biggest recruits, Haanif Cheatham, is the most recent wantaway. His one NBA player, Henry Ellenson, was a selfish 1-and-done that led the team to a 7th-place finish in the Big East. Buzz Williams won 25 games in his first season as a head coach, Tom Crean reached 26 in his third, and Wojo still has yet to win more than 20. Is the picture starting to sink in yet?
Sure, the season is young and 3-point snipers like Markus Howard and Andrew Rowsey are fun to watch, but this team recruited three 3-Star recruits and one 2-Star recruit for this season. Harry Froling is a 6'11" transfer that will be eligible soon, and maybe he'll be the first person to guard in the paint and prevent an average team from scoring over 80 for once this season. Nebraska transfer Ed Morrow will probably be pretty good - when he can play next season.
How long can Marquette fans tolerate the lack of success?
Will every season be a rebuild season? Because if that's the case, Wojo should end up like the other coaches who put together four or five rebuilding seasons in a row for a reputable program - fired. He's had four years. Every player on the roster (or no longer on the roster, wink wink) is because of Steve Wojciechowski.
This being said, I can only come to one conclusion:
Unless Steve Wojciechowski comes close to winning the Big East, reaching the Sweet Sixteen and boasting an NBA All-Star on his roster, Marquette University is admitting they are no longer the highly-esteemed program they have been for decades if Wojo returns for a fifth season.
The ball is in your court, Wojo.
---