Every World Cup Team's Biggest Transfer Rumor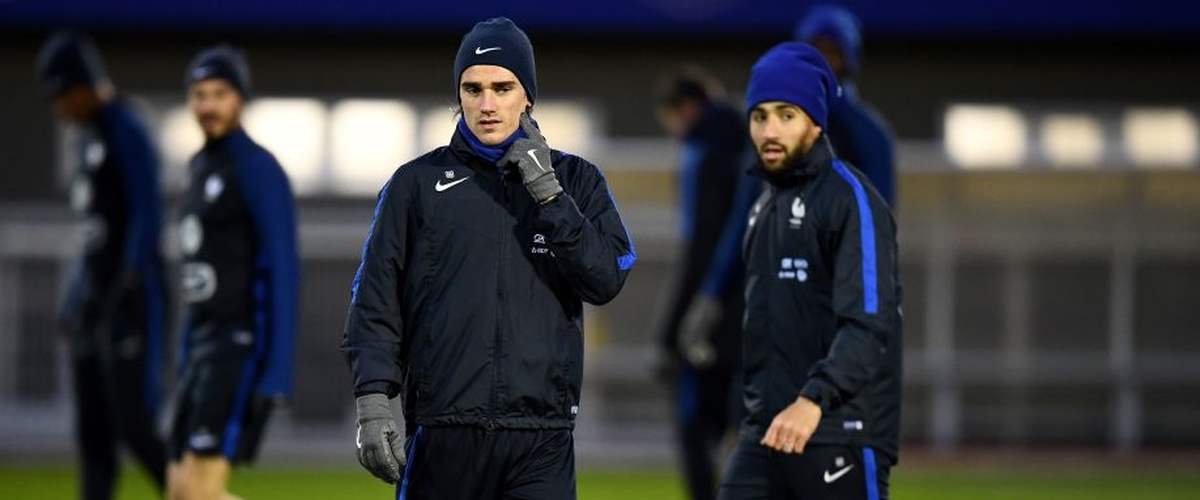 32 of the world's best teams will be on full display later this week, and it goes without saying that many players use this tournament as a springboard for their careers. I mean, why wouldn't you? The entire world is watching you, including scouts and managers from every league on the planet. Some players, like France's Nabil Fekir, haven't been able to evade the daily transfer rumors, while other players (pretty much any player for Sporting Lisbon right now) are quietly flying under the radar, waiting for a big-money August move after showing their worth. Without further ado, let's take a look at each team's biggest transfer-linked star.
Group A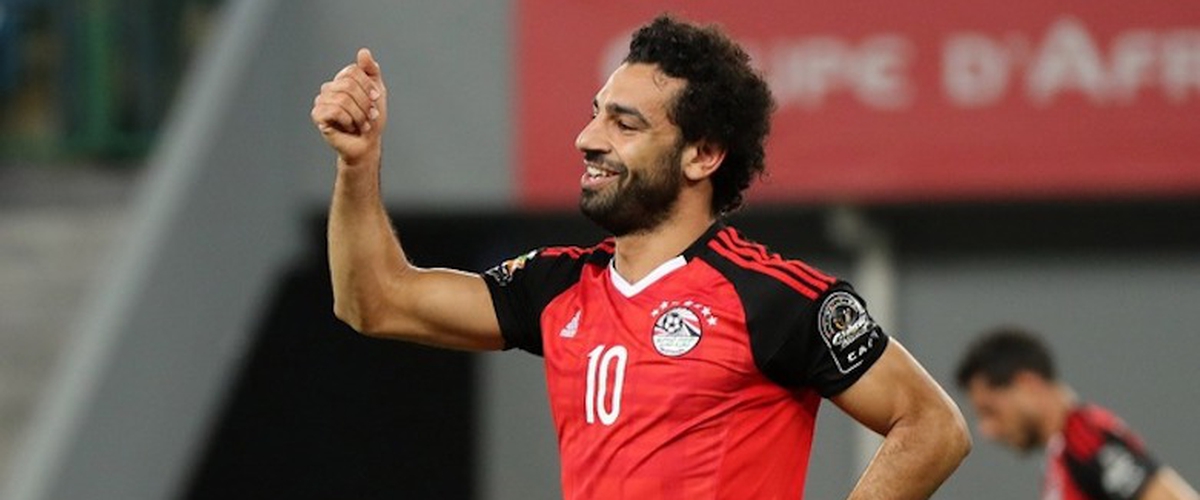 Egypt: Mohamed Salah to Barcelona/Real Madrid
When you score 44 Goals in a season, there's a good chance Barcelona and Real Madrid want you on their team. Right now, it looks like Salah has no desire to leave Liverpool, but to play alongside Messi or Ronaldo may be irresistable. Salah is undoubtedly the best player on Egypt, and the fate of the Pharaohs lies on his shoulders. Speaking of shoulders, Salah's left shoulder still hasn't recovered from a dirty Sergio Ramos tackle in the Champions League final. Reports say he still hasn't forgiven Ramos, which makes a transfer to Real Madrid seem very unlikely. Barcelona, then? Runner-up: Stoke City winger Ramadan Sobhi has already undergone a medical to secure his impending transfer to Huddersfield.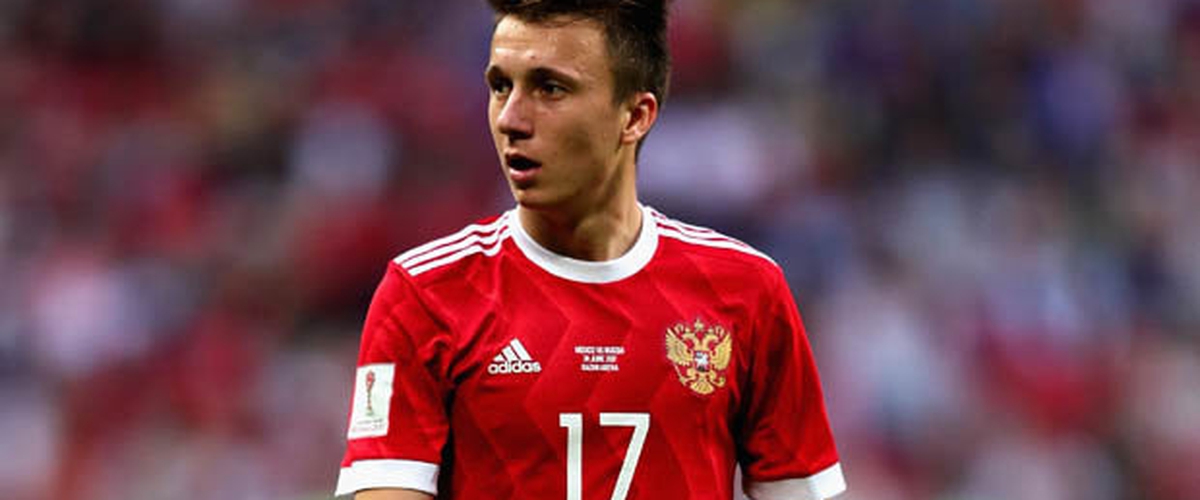 Russia: Aleksandr Golovin to Juventus/Manchester United/Chelsea/Arsenal/Monaco
Like usual, most of Russia's squad consists of old players who stay in Russia their entire career. Aleksandr Golovin is the biggest exception to this trend since Andrei Arshavin a decade ago. Golovin turned 22 in May and had a breakout season with CSKA Moscow, finishing second and qualifying for the Champions League. Central Midfield is a desired position for both Manchester United and Juventus, and Golovin is basically regarded as the back-up option for whoever between the two teams doesn't sign Lazio and Serbia starlet Sergej Milinkovic-Savic. With a rumored price tag of just under $30 Million, he's a valuable young option for any big club needing Center-Mid help, hence why Chelsea, Arsenal and Monaco are putting their names into the ring. Runner-up: Fedor Smolov, the 28-year-old Krasnodar Striker, will try to use this World Cup as a stepping stone to finalize a move to West Ham.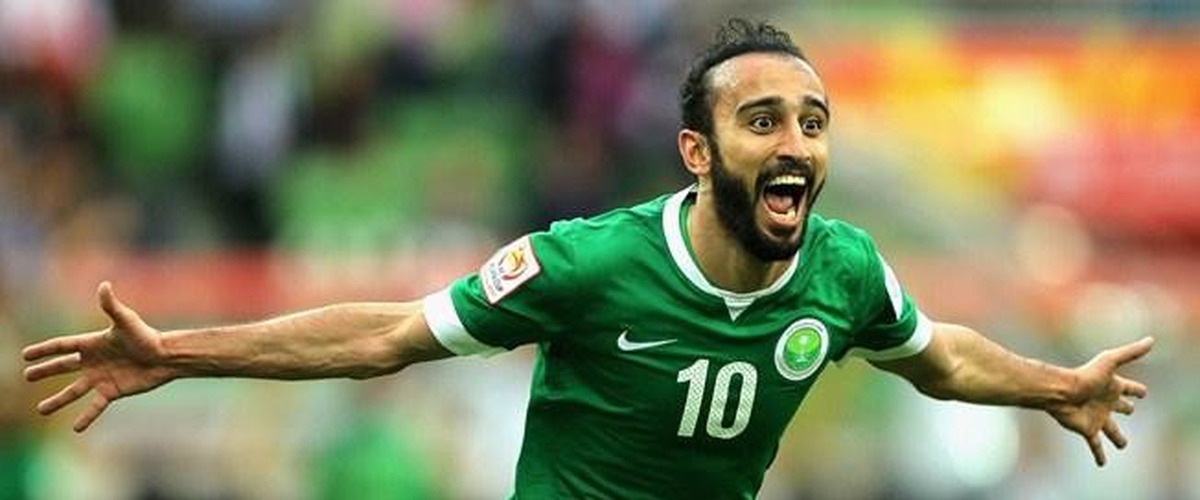 Saudi Arabia: Mohammed Al-Sahlawi to anywhere
This one was hard. Most Saudi Arabian players never play outside of their home country, and the three rising stars that were all loaned out to La Liga teams (Fahad Al-Muwallad, Salem Al-Dawsari and Yahya Al-Shehri) all failed to break through and see more than a couple of substitute appearances. Mohammed Al-Sahlawi score 10 Goals in 19 league games for Al-Nassr, and he trained with Manchester United for three weeks back in March. I'm not sure Jose Mourinho saw enough to make Al-Sahlawi a Red Devil, but for a team looking for an experienced-yet-inexpensive true #9 striker, Al-Sahlawi is a decent option to keep an eye on throughout Saudi Arabia's World Cup campaign.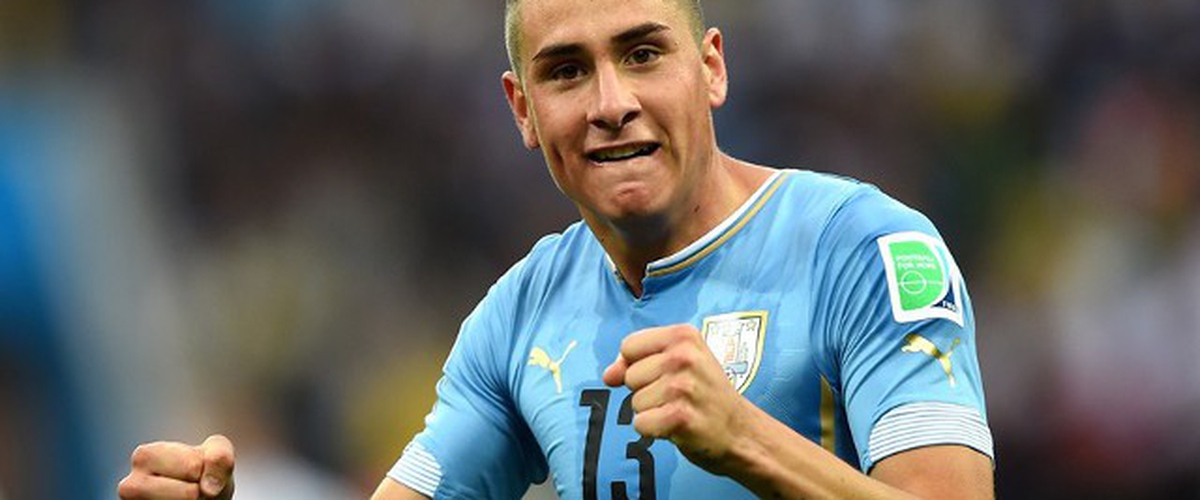 Uruguay: Jose Gimenez to Real Madrid/Arsenal/Manchester United
Uruguay has a lot of talented, but Jose Gimenez may be the most attractive transfer target. He's 23 and already one of the best Center Backs in the world, holding his own with Atletico Madrid in both La Liga and the Champions League for a few seasons now. Luis Suarez isn't leaving Barcelona and Edinson Cavani wants to stay as PSG, so Gimenez is the highest-valued possible transfer target on Transfermarkt. Real Madrid, Arsenal and Manchester United are all looking to bolster their back lines, but it won't be cheap to pry Gimenez away from a Champions League team. Runner-up: Lucas Torreira, a defensive midfielder for Sampdoria, has possibly agreed to a $35 Million transfer to Arsenal earlier this morning. Diego Laxalt, a Left Midfielder for Genoa, may use the World Cup to boost a move to Roma or Lazio as well.
Group B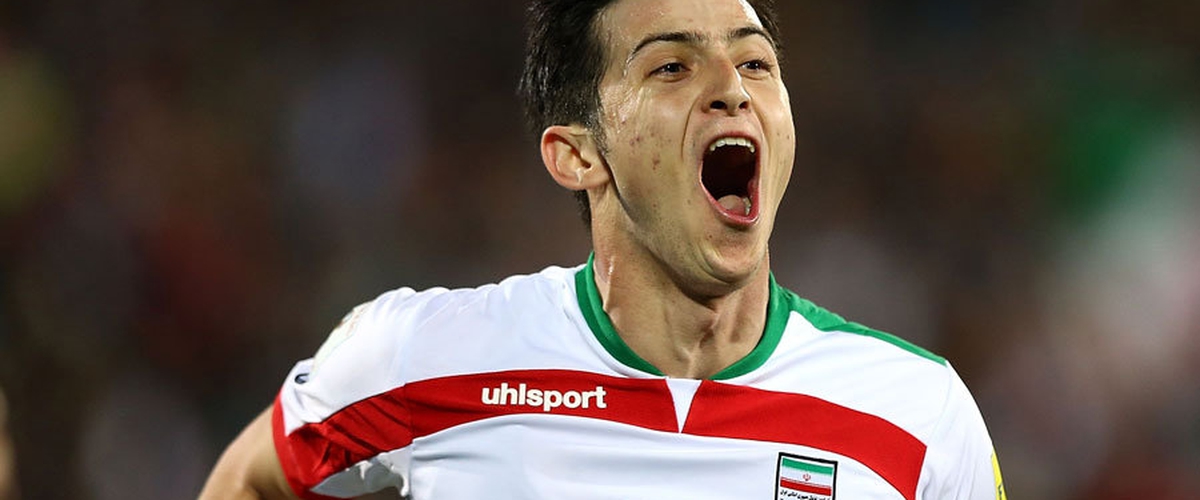 Iran: Sardar Azmoun to Lazio/Leicester/Everton/Celtic/Wolverhampton/Fulham
AZ Alkmaar winger Alireza Jahanbakhsh is getting a lot of attention for being a "hidden gem" in the Iranian side, but striker Sardar Azmoun has net 23 Goals in 31 Caps, an incredible ratio. He wasn't as productive for Rubin Kazan in 2017/18, but the 23-year-old was the shining star for Rostov in their 2016/17 Champions League campaign. Striker is arguably the most sought-after position, and while Lazio has been the biggest club rumored to be interested, British sides Leicester, Everton, Celtic, Wolves and Fulham will all be scouting him big time in Group A. Runner-up: Alireza Jahanbakhsh is often referred to as "Iran's potential break-out star", but there hasn't been a concrete team linked to any rumors. That could easily change if he lives up to the hype for Iran.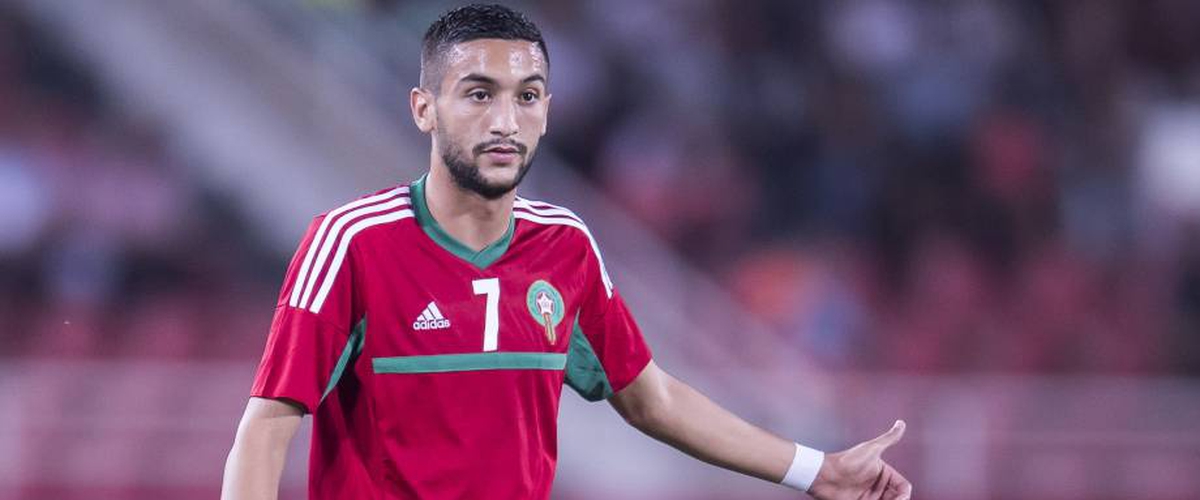 Morocco: Hakim Ziyech to Roma/Liverpool/Everton
Amine Harit won Bundesliga Rookie of the Year with Schalke, but Ajax playmaker Hakim Ziyech is still their highest-valued player on Transfermarkt. The 25-year-old Ziyech is dangerous at an Attacking Midfielder and on the wing, tallying 17 assists in 34 league games. Roma is the only team who's launched a concrete bid for Ziyech, as they want him and his Ajax teammate Justin Kluivert, but with Nabil Fekir snubbing Liverpool, the Reds are said to be highly interested. Everton is another team looking to add a playmaker, and they'll undoubtedly be scouting Ziyech big time. Runner-up: Mehdi Benatia had a good campaign with Juventus in 2017/18, his first year since joining permanently after being loaned from Bayern Munich. Arsenal and Borussia Dortmund are both linked with a move after the World Cup, with a rumored $27 Million price tag for the veteran defender.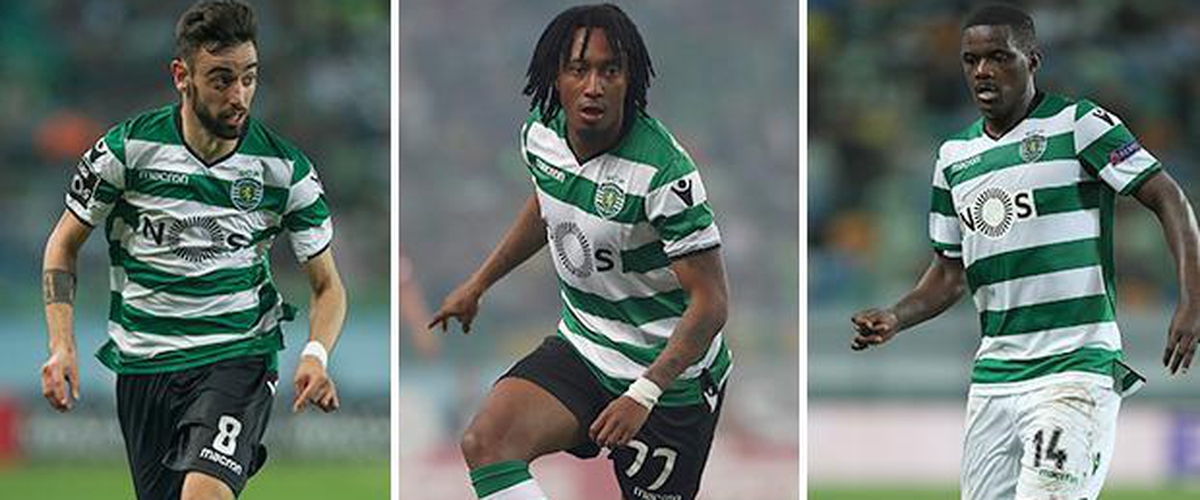 Portugal: Gelson Martins, William Carvalho and Bruno Fernandez to anywhere
Normally I'd stick to the rules and only choose one player, and I'd also choose a picture with the palyer in their national team kit, but this is an exception. Literally this morning, Gelson Martins, Williams Carvalho and Bruno Fernandez (as well as Dutch striker Bas Dost) all announced they're terminating their contracts with Sporting Lisbon. The three combined have a transfer value of about $91 Million, and they're all available for free. Martins (23, Right Wing), Carvalho (26, Defensive Midfielder) and Fernandez (23, Attacking Mid) could all step into Champions League-caliber starting lineups, so it will be interesting to see which global giants they sign with, free of charge. If I had to guess now, I'd say Gelson Martins to Liverpool, Bruno Fernandez to Tottenham and William Carvalho to Everton. Runner-up: 21-year-old winger Goncalo Guedes is being heavily pursued by Liverpool and Wolverhampton, with a rumored price as high as $54 Million.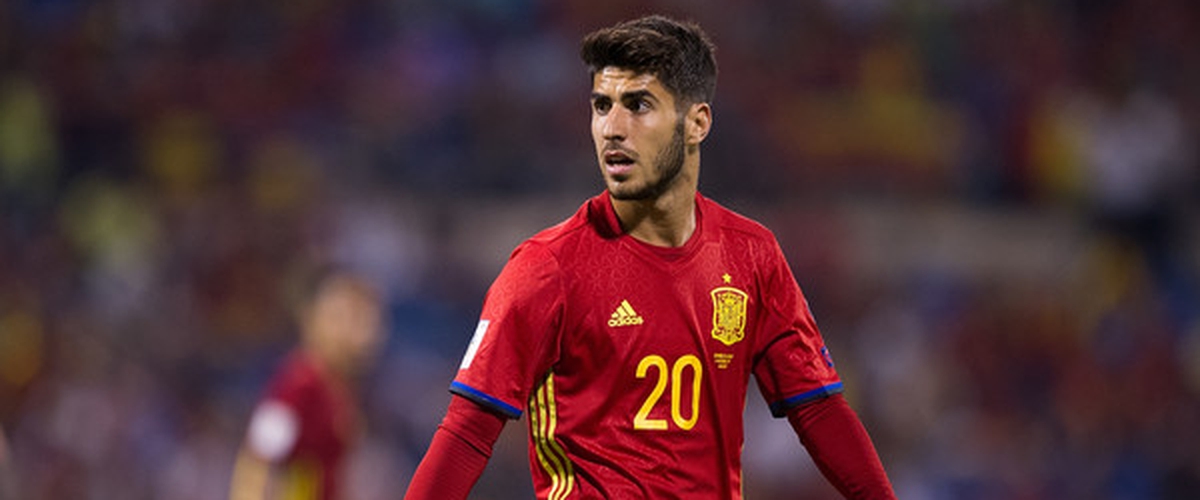 Spain: Marco Asensio to Chelsea/Liverpool
Marco Asensio, the 22-year-old Real Madrid playmaker, is one of the most talented Under-23 players in the world. He also happens to play for the most talented team in the world, where he has to compete for time with Cristiano Ronaldo, Gareth Bale, Lucas Vazquez, Isco, Dani Ceballos, Mateo Kovacic, Luka Modric and Toni Kroos. Asensio carries a $90 Million value on transfer market, and his agent confirmed Real Madrid has already rejected bids of around $170 Million from Chelsea and Liverpool. They'll have to break the bank to sign Asensio, but in today's transfer market, no price surprises me anymore. Runner-Up: Thiago has been told by Bayern Munich that he's free to go. Barcelona players are asking the club officials to bring him back, and the rumored price tag is about $82 Million.
Group C: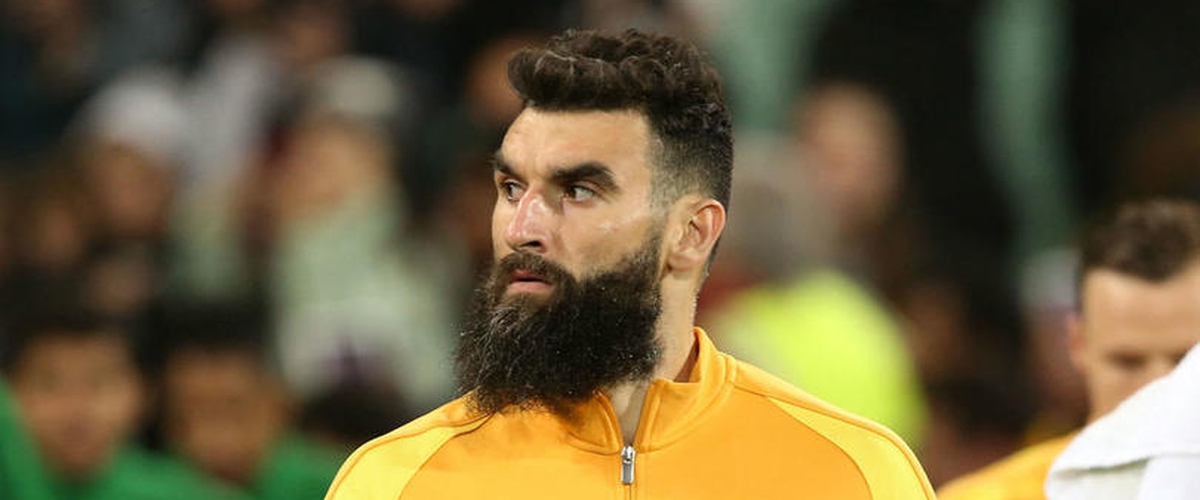 Australia: Mile Jedinak to Leeds/Nottingham Forest
Most of the Aussies are too mediocre to be subject of transfer rumors, and the handful of quality players (Aaron Mooy, Mathew Ryan, etc.) are pretty content at their first division clubs. However, their captain Mile Jedinak plays for Aston Villa, a team facing significant financial burdens this summer. He's one of their biggest salaries, so offloading him to a fellow second division side like Leeds or Nottingham Forest, the two most named interested clubs, makes sense for all parties involved. Runner-up: Tim Cahill is basically Mr. Australia, and even though he's 38, it wouldn't surprise me to see an Aussie League team bid for his services after the World Cup.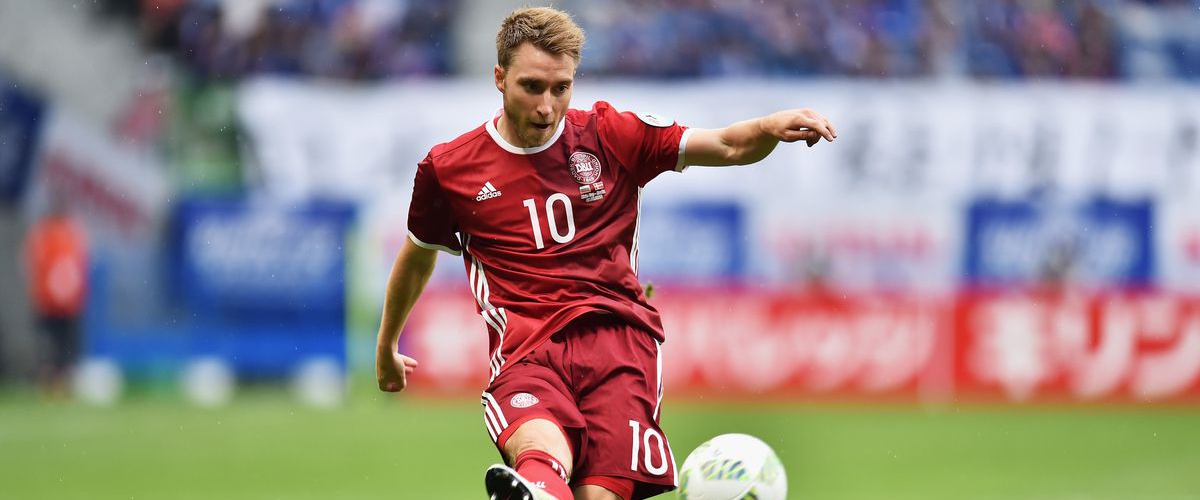 Denmark: Christian Eriksen to Barcelona
Did you expect it to be anyone else for Denmark? Christian Eriksen is Mr. Denmark, and his impressive Premier League campaign of 10 Goals and 11 Assists for Tottenham has put Barcelona on notice. His Transfermarkt worth is about $96 Million, so Barcelona won't get him for cheap, but it's rumored that they'll use Rafinha in a swap-and-cash deal to try and woo the attacking midfielder to Camp Nou. Runner-up: Striker Kasper Dolberg had a breakout 2016-17 campaign with Ajax, but his production was far worse this past season. Still, clubs like Arsenal, Tottenham, Barcelona, Manchester United and Real Madrid are still thrown around in transfer rumors, so his age and potential may still be enough for a super-club move after the World Cup.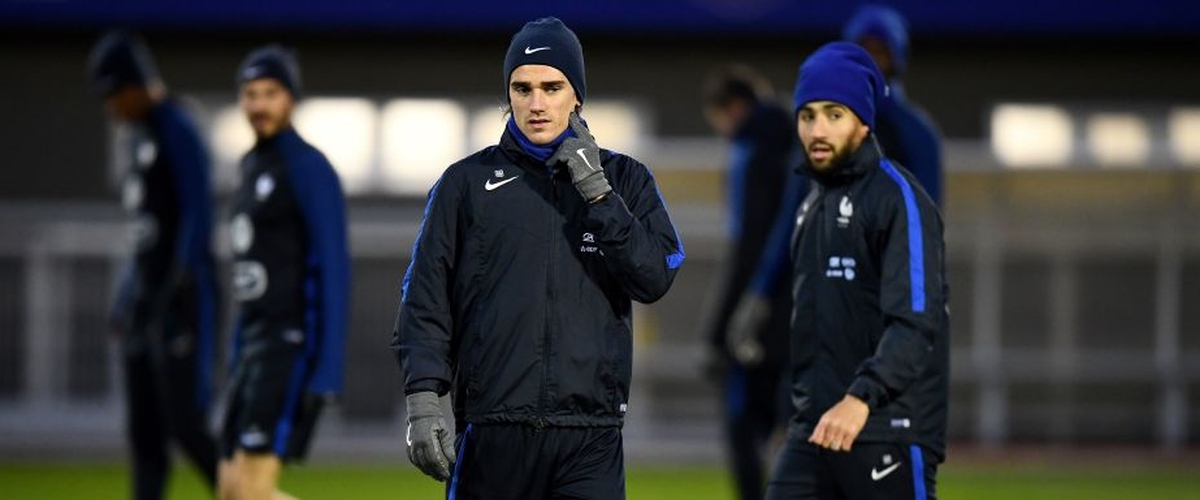 France: Antoine Griezmann to Barcelona
The potential transfer of Antoine Griezmann to Barcelona has been discussed for nearly four years now, but it's as close as ever to actually happening now. Yesterday, Griezmann announced he's made his decision to stay at Atletico Madrid or move on to "another La Liga team." He just didn't happen to say what the decision was. This could break any second now, and honestly I have no idea whether he'll stay in Madrid or move to Barca. Runner-up: Nabil Fekir snubbed Liverpool, but things could change after a solid World Cup performance and he could be leaving Olympique Lyon by the deadline. Paul Pogba and Ousmane Dembele would both be mega-transfers, and I doubt either would move, but the rumors are still there.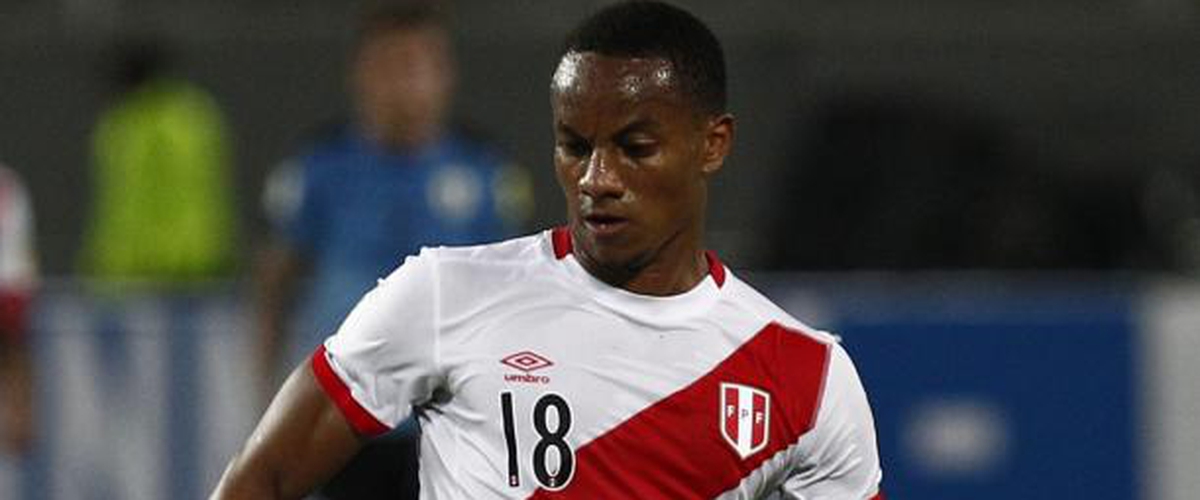 Peru: Andre Carrillo to Everton
There aren't a ton of rumor-worthy players on Peru, but Andre Carrillo is their biggest star and may very well end up with a different Premier League team after the World Cup. Marco Silva is Everton's new manager, and as Watford's manager last season, he was instrumental in bringing in Carrillo on loan from Benfica. There's a good chance Benfica doesn't have a place for the Peruvian returnee, so he might find himself reuniting with Silva later this summer. Runner-up: Striker Raul Ruidiaz is on the brink of signing with Seattle, leaving Liga MX for MLS.
Group D: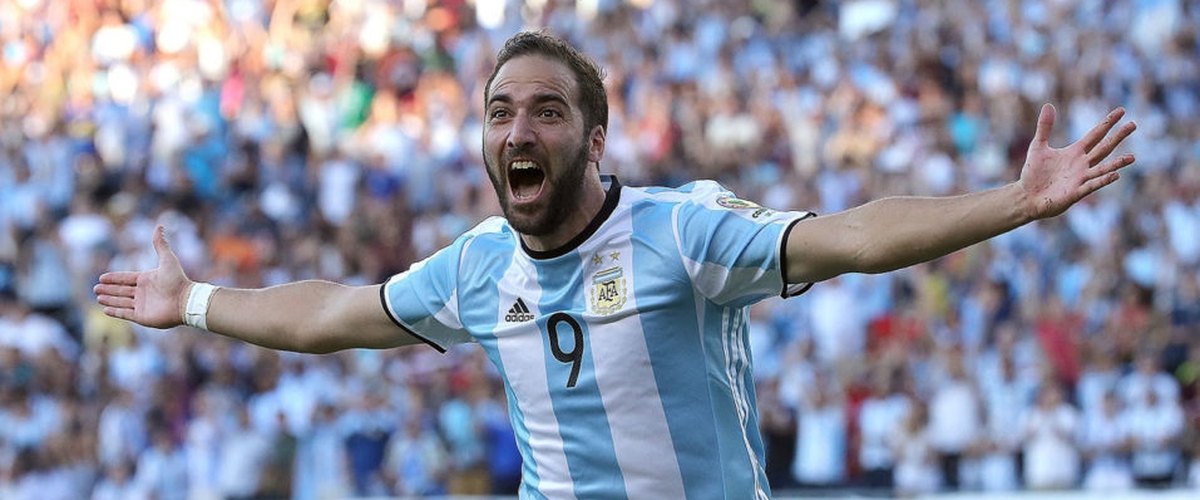 Argentina: Gonzalo Higuain to Chelsea
Despite being the top striker at one of the best clubs on the planet, it appears Juventus is looking to offload Gonzalo Higuain. Whether Antonio Conte stays or they hire Mauricio Sarri, Chelsea has significant ties to Italy. The Blues are extremely interested in finding a new striker after Alvaro Morata tanked in his debut season. Plus, Juve is looking to buy Inter's Mauro Icardi as a replacement already, so Higuain leaving seems more and more realistic. Runner-up: Paulo Dybala would cost at least $140 Million, which should be enough to price Real Madrid and Bayern Munich out of a potential move, but you never know in today's transfer world.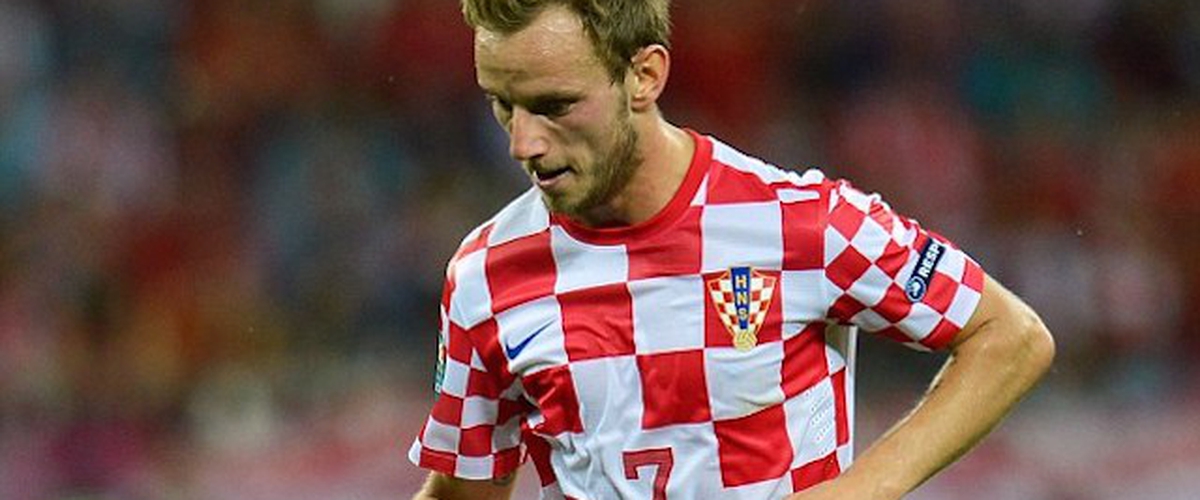 Croatia: Ivan Rakitic to Manchester United/Juventus/Liverpool
Ivan Rakitic is Croatia's highest-valued player at $60 Million, and with Central Midfielders as a hot commodity in this transfer window, Manchester United, Juventus and Liverpool are all very interested. The rumored price is around $82 Million, and with Barcelona looking to bring back Thiago from Bayern Munich, they can afford to let him go for that much money. Runner-up: Inter winger Ivan Perisic, Juventus attacker Mario Mandzukic and Real Madrid midfielder Mateo Kovacic are all high-quality players with rumors attached to their names; there just hasn't been any confirmed negotations or bidding of any kind with any clubs.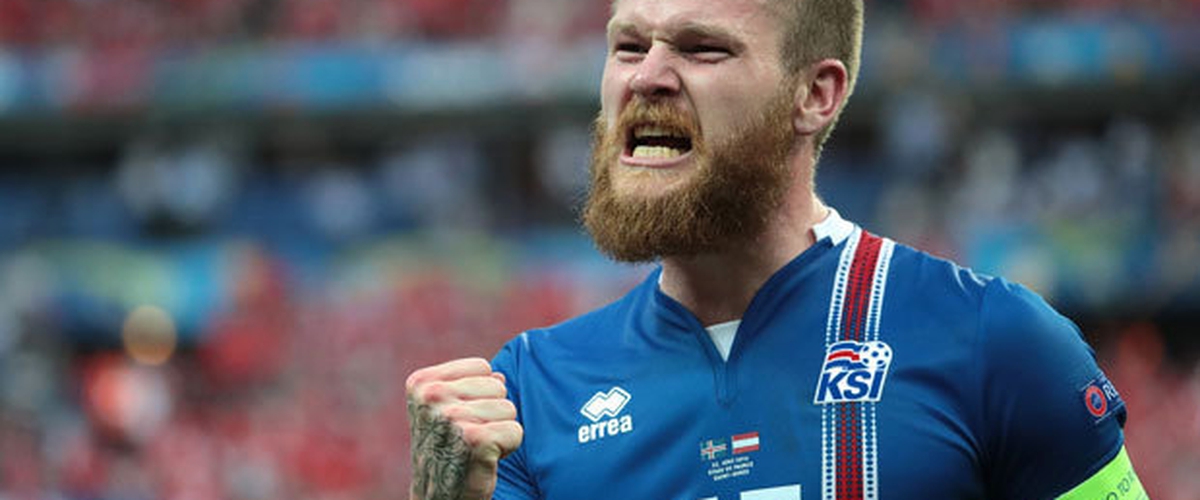 Iceland: Aron Gunnarsson to anywhere
Gylfi Sigurdsson is Iceland's lone star, and he made a big-money move to Everton last summer. After Sigurdsson, many of the other starters are happy and their average clubs, all except one: Aron Gunnarsson. The terrifying Cardiff City midfielder has been Iceland's captain since 2012, and he's an impending free agent this summer. He could re-sign with Cardiff City, as they did offer him a new contract, but many other Championship clubs would be interested if he wanted to take his talents elsewhere. Runner-up: Birkir Bjarnason had a good campaign with Aston Villa, but saw much more time on the bench than he'd like. The 30-year-old midfielder could leave with the financial uncertainty at Villa, and Italian club Parma is rumored to want to bring him back to Serie A. Also, if Burnley winger Johann Gudmundsson and Augsburg striker Alfred Finnbogason have breakout campaigns at the World Cup, they could earn interest from bigger clubs.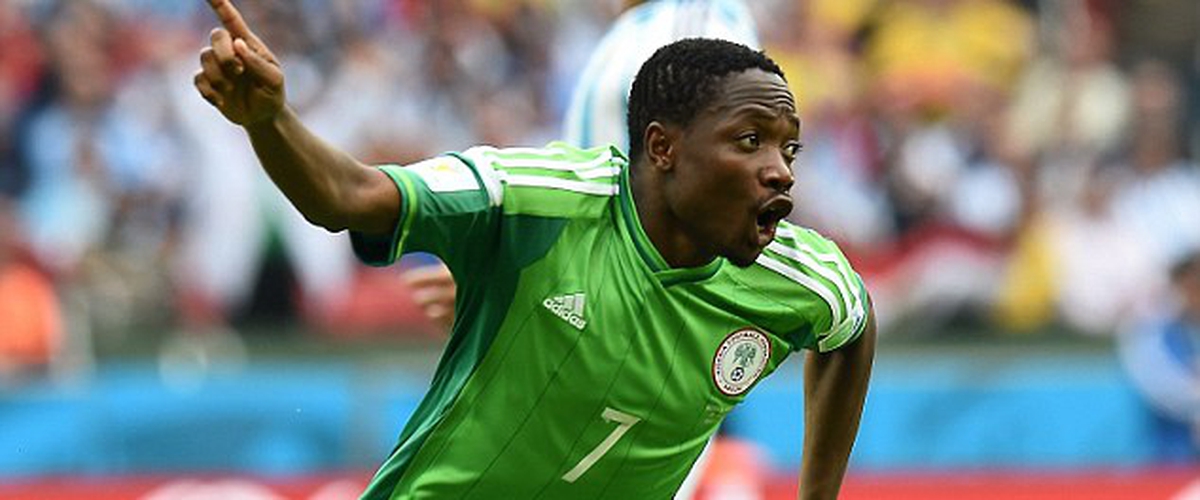 Nigeria: Ahmed Musa to Galatasaray
Ahmed Musa is arguably the best striking option for Nigeria this summer, high praise considering Kelechi Iheanacho and Odion Ighalo are also on the team. He only made one cup appearance for Leicester last fall before being loaned out to his old club CSKA Moscow in January, where he scored 7 Goals in 16 Appearances over a four month span. It's unlikely Leicester suddenly has a plan for him, and Galatasaray, the top club in Turkey, are very interested in his services. Leicester could make money and Musa would play in the Champions League, so everyone wins. Runner-up Simy Nwankwo is a 6'6" striker for the now-relegated Serie A club Crotone, and despite Nigeria's other attacking options, he could come off the bench as a set piece specialist and earn himself some attention from big clubs. Apparently Lazio is interested, and some Everton fans are taking notice too.
Group E:
Brazil: Alisson to Liverpool/Chelsea/Real Madrid
For a while, it looked like Alisson to Liverpool was all but confirmed. Loris Karius absolutely embarrased himself in the Champions League final, and Simon Mignolet lost his starting spot and probably doesn't deserve to get it back. Plus, Liverpool was willing to pay upwards of $75 Million for a 25-year-old keeper. However, it looks like Roma is stalling, meaning Liverpool may have to look elsewhere. Thibaut Courtois of Chelsea may leave for Real Madrid, meaning the Blues could be looking for a new top keeper, and Real is looking at Alisson, Courtois and David De Gea as competition for Keylor Navas. Runner-up: I don't think Neymar is leaving PSG for Real Madrid, but with divas, you never know. Also, Manchester City is very interested in Jvuentus winger Douglas Costa, and PSG defender Thiago Silva said he wouldn't mind a return to AC Milan.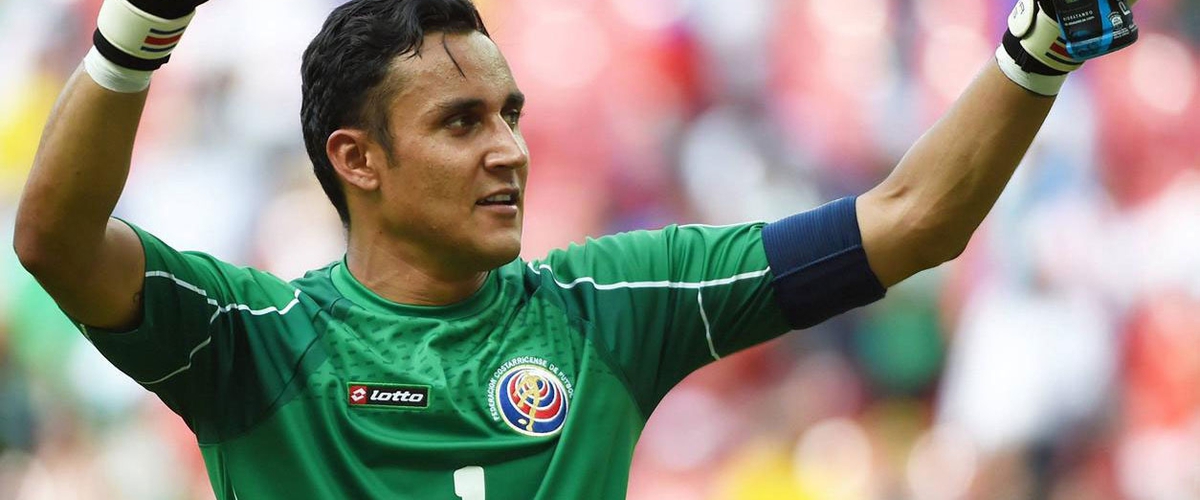 Costa Rica: Keylor Navas to Liverpool/Chelsea
Keylor Navas is leagues above his Costa Rican teammates as far as talent is concerned, so this is no surprise. Real Madrid's old manager Zinedine Zidane was a big fan of Keylor Navas, but incoming manager Julen Lopetegui is a David De Gea superfan and apparently wants to "upgrade" over Navas. If David De Gea snubs real, they could make Chelsea #1 Thibaut Courtois their top options, and Keylor Navas could head to the Premier League in a swap deal. Liverpool is desperate for goalkeeping, and they've been highly intrigued by Navas for a few months now. Runner-up: Most people forget Joel Campbell has been an Arsenal loanee for years now, and his contract expires this summer. If new manager Unai Emery sees a place for him, he could very well stay, but he liked his stay at Real Betis this past season and is free to move anywhere if a new contract isn't presented by the end of June.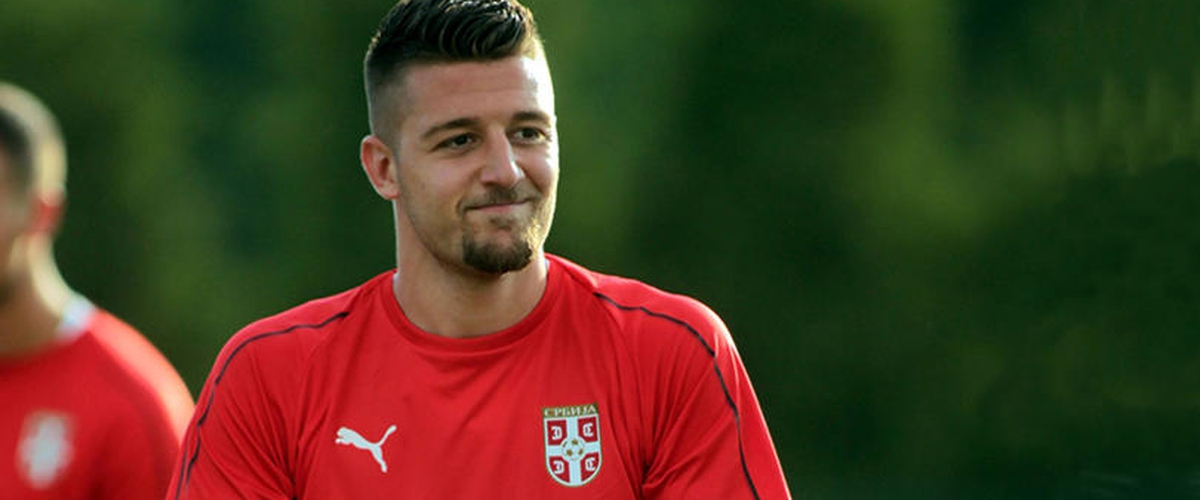 Serbia: Sergei Milinkovic-Savic to Manchester United/Juventus/Real Madrid
Sergej Milinkovic-Savic is by far the highest-valued Serbian player ($108 Million), and he's been linked to pretty much every big club in the world over the past year. He's 23, already dubbed the "Serbian Iniesta", and scored 14 Goals and 9 Assists as a Center-Mid. Manchester United opened the bidding at $94 Million, with Juventus matching, and both bids were rejected by Lazio. The new bidding price is rumored to be $108 Million, but other rumors claim Lazio wants at least $130 Million. That's hella cash, but both United and Juve can afford it. Real Madrid also apparently view him as Luka Modric's successor. Runner-up: Benfica Attacking Midfilder Andrija Zivkovic has been frequently linked to Arsenal and Liverpool, two clubs looking to bolster their midfields this summer.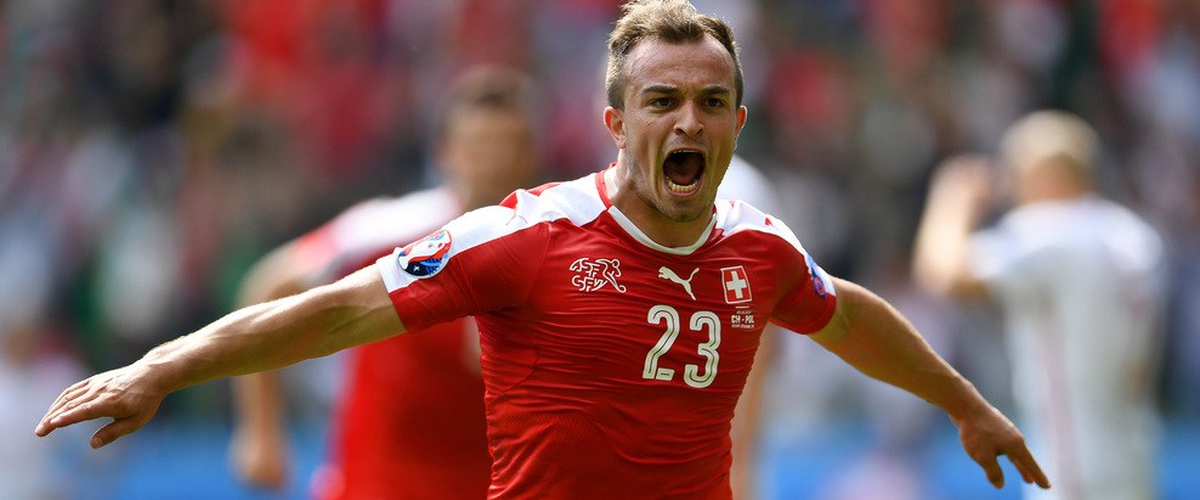 Switzerland: Xherdan Shaqiri to Liverpool
A lot of Swiss players are very content at their clubs, but star winger Xherdan Shaqiri is not one of them. He was the silver lining of Stoke's awful relegation campaign. With a relegation clause of about $16 Million, Liverpool is pursuing heavily, especially after Nabil Fekir snubbed them. Shaqiri deserves a bigger club, but he may not want to sit on the bench for one, so it will take more than a price tag for the Reds to persuade Shaqiri. Runner-Up: Right Back Stephan Lichtsteiner already completed a move to Arsenal, and Left Back Ricardo Rodriguez has gained the attention of Bayern Munich and Borussia Dortmund.
Group F: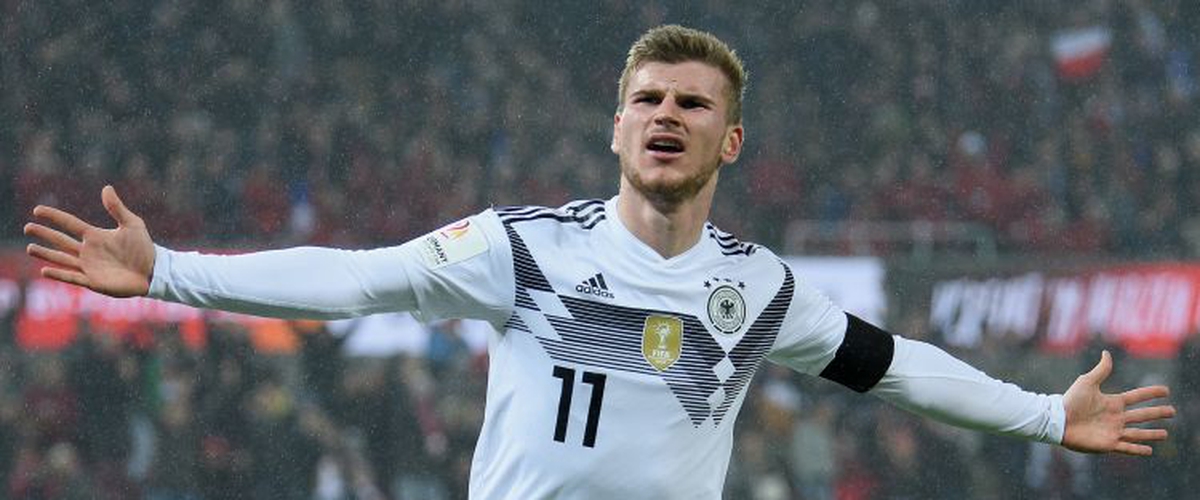 Germany: Timo Werner to Bayern Munich
Every starter other than Timo Werner is actually very content with their current club. The RB Leipzig striker recently claimed that he needs to move to a bigger club soon in order to further his development. If Robert Lewandowski leaves Bayern Munich, it's almost guaranteed that Timo Werner would immediately step in to be his replacement. Other clubs like Liverpool, AC Milan, and Real Madrid have been linked, but Bayern Munich just makes too much sense here. If the Bavarian club comes knocking, no one else has a chance at Werner. Runner-up: Bayern Munich recently conceded that Jerome Boateng is not "unsellable" and they're willing to listen to offers if the price is right. I'd expect Manchester United, Liverpool, Chelsea and Napoli (among others) to all increase their efforts in signing the strong Center Back.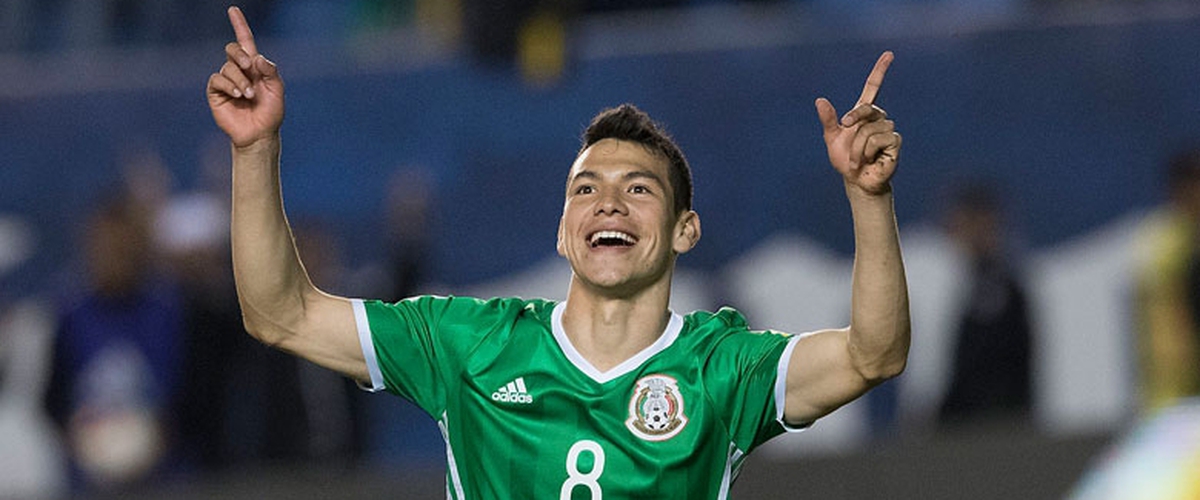 Mexico: Hirving Lozano to Everton
Chicharito may be the face of El Tri, but 22-year-old PSV winger Hirving Lozano is the highest-valued player on Transfermarkt ($31 Million). Everton have been linked to Lozano for a while, and a good World Cup campaign may seal the deal. I wouldn't be surprised to see Liverpool rumors pop up soon after being snubbed by Nabil Fekir. Runner-up: Striker Javier "Chicharito" Hernandez had his ups and downs with West Ham last season, and he has no idea what his future is under new manager Manuel Pellegrini. Well, neither do we.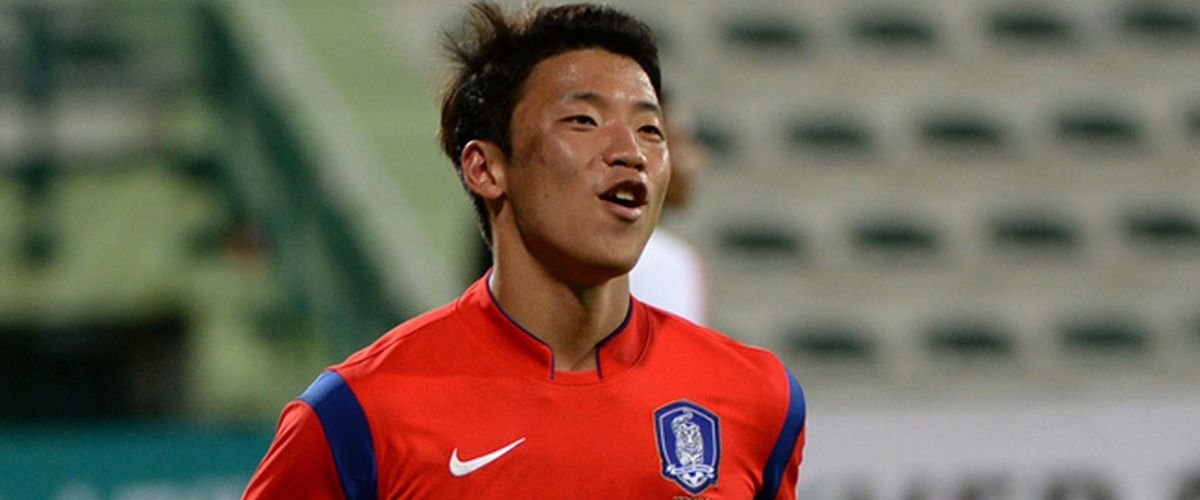 South Korea: Hwang Hee-Chan to Borussia Dortmund/Tottenham/Liverpool
Son Heung-Min is South Korea's superstar, and he's likely to extend his contract with Tottenham after an 18-goal, 11-assist campaign last season. Korea's next most promising player is 22-year-old Striker Hwang Hee-Chan, who tallied 13 Goals in his second season with Red Bull Salzburg. Borussia Dortmudn are looking for young striking options, especially if Michy Batshuayi doesn't sign permanently, and they've apparently already bid $18 Million for Hwang Hee-Chan. Tottenham is also interested, possibly using Son Heung-Min as a personal recruiter, and Liverpool wants to add young depth at striker behind Roberto Firminho. Runner-up: Ki Sung-Yueng was a decent Defensive Midfielder for Swansea last season, but his contract is expiring and he's already said he's not re-signing with the relegated club. He could end up starting for most Tier 2 English clubs, or adding veteran depth on the bench for a bottom-half Premier League club like Crystal Palace. A return to Korea wouldn't be surprising either.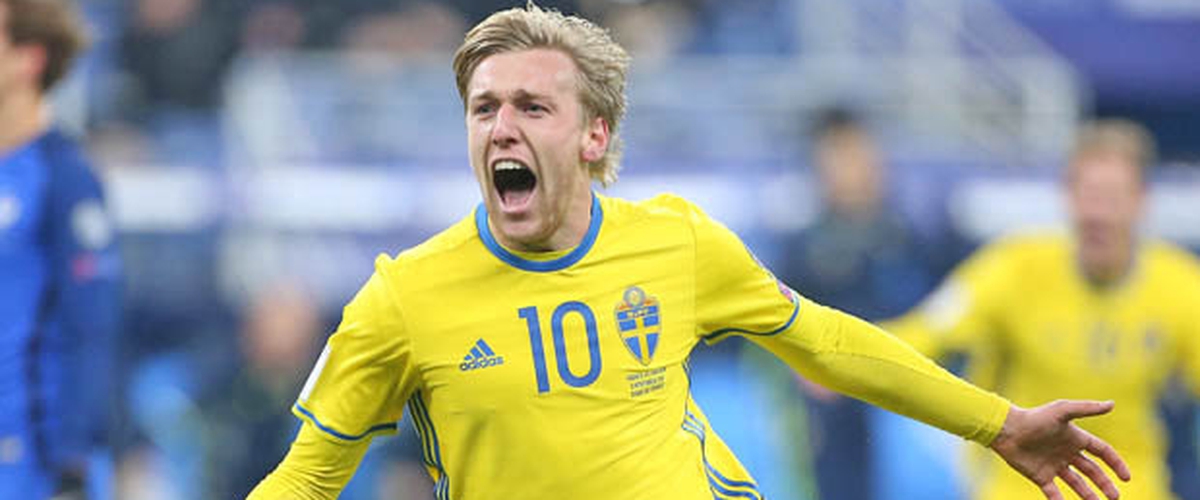 Sweden: Emil Forsberg to Arsenal
Zlatan's international retirement leaves RB Leipzig Attacking Midfielder Emil Forsberg as Sweden's stand-alone top player, and he's been linked with Arsenal for two years now. Unai Emery is a more ambition manager in transfer windows, so there's a good chance this move will finally happen. Runner-up: Everton wants Manchester United Center Back Victor Lindelof after just one season with the Red Devils, and despite relegation, Swansea wants Krasnodar Attacking Midfielder Viktor Claesson.
Group G: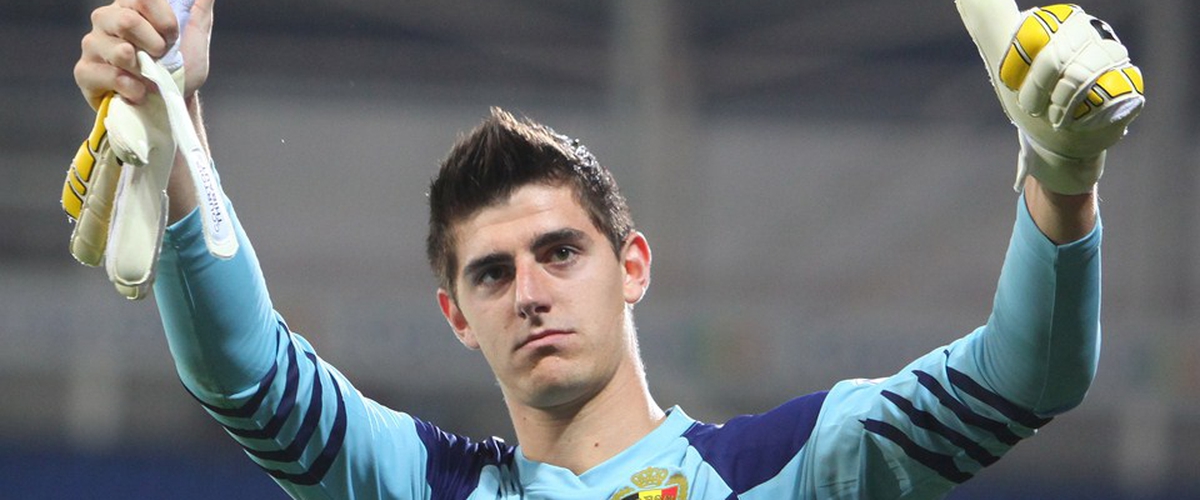 Belgium: Thibaut Courtois to Real Madrid/Atletico Madrid
While Belgian stars Eden Hazard, Kevin De Bruyne and Romelu Lukaku are happy at their Premier League clubs, keeper Thibaut Courtois is not. Disappointed in missing out on the Champions League, Courtois apparently want to return to Spain, where both Real Madrid and Atletico Madrid would welcome him with open arms. Liverpool also is interested, but that's a highly unlikely move. Runner-up: Center Back Toby Alderweireld was apparently close to a Manchester United move, but he said earlier this week that he's open to returning to Tottenham. Michy Batshuayi's future is also up in the air, as it's unclear whether Chelsea will allow the striker to sign permanently with Borussia Dortmund or not.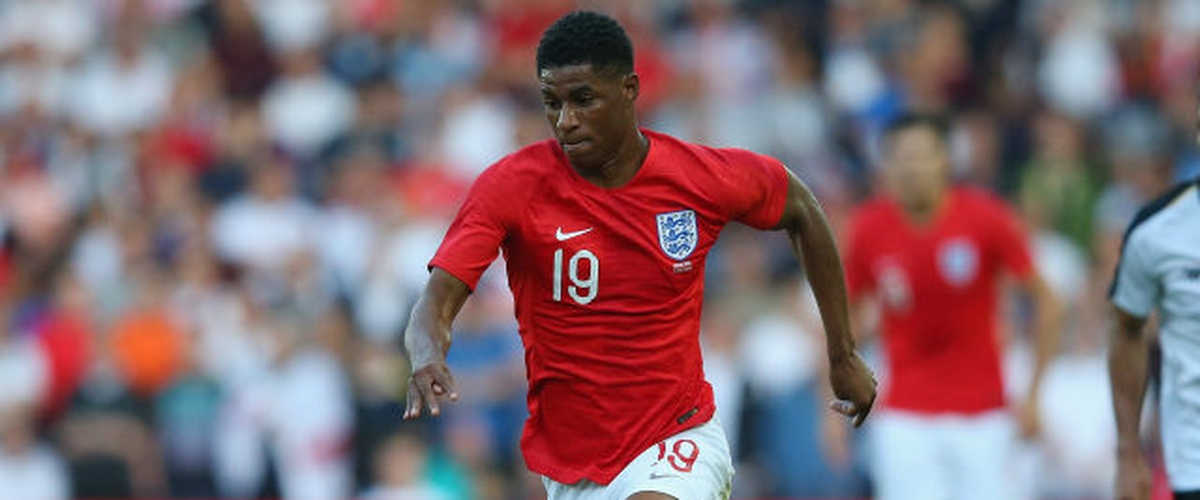 England: Marcus Rashford to Everton/Newcastle/Leicester City
Nearly every player on England's 23-man squad is content with their current club status, but Marcus Rashford's is a bit cloudier than the others. It's safe to say he wants more playing time, as he's often benched for Romelu Lukaku or Anthony Martial. In order for him to fully develop, Jose Mourinho may want to loan him out to a lesser side if he doesn't see a full-time place for him. Everton, Newcastle and Leicester City all have experience at taking strikers on loan from bigger clubs and earning impressive results, and they're all keen on bringing Rashford in if they can. Wherever Rashford ends up, he should be seeing the pitch as much as possible. Runner-up: Jack Butland and Nick Pope, England's backup goalies for the World Cup, are both transfer targets for keeper-needy Liverpool this summer. Butland's Stoke side were relegated, and it's hard to see a player with his talent staying down in the second division. Nick Pope had a fantastic campaign, but with a health and more experience Tom Heaton returning from injury, his starting spot at Burnley is far from guaranteed.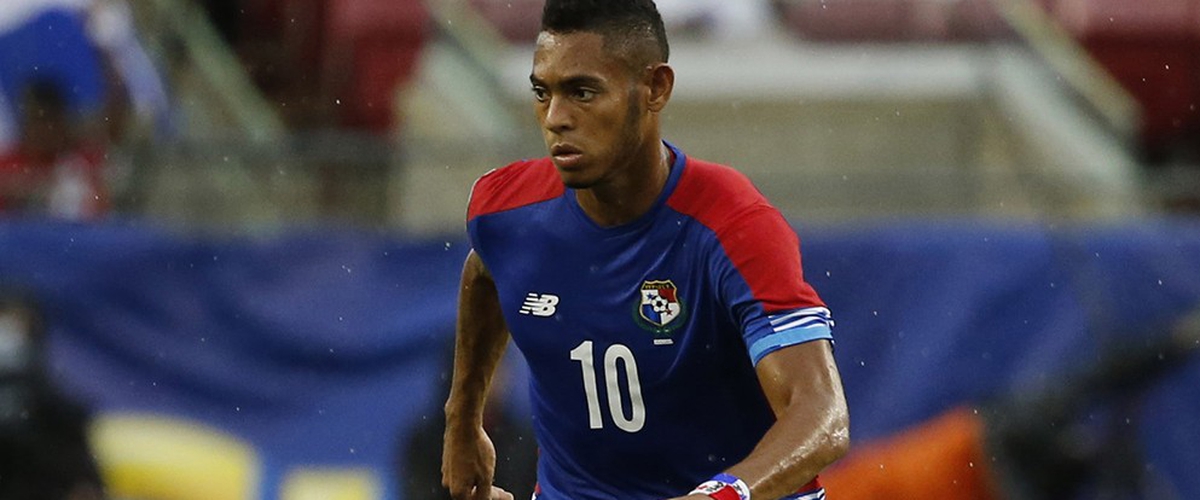 Panama: Ismael Diaz to Seattle Sounders
Panama just isn't good. They don't have a single player worth $1 Million or more on Transfermarkt. a handful of Panama's starters play in MLS, and Seattle is scouting new talent at the World Cup. At 21, Ismael Diaz is the youngest likely starter, and he had a solid campaign for Deportivo Coruna's B-team. The young winger was linked to Seattle back in January, and a good World Cup showing may be enough to clinch a move state-side. Runner-up: Blas Perez is 37 and playing in a poor Nicaraguan league, but if the veteran Striker puts on a show in Russia, he may gain interested from better Central and South American leagues.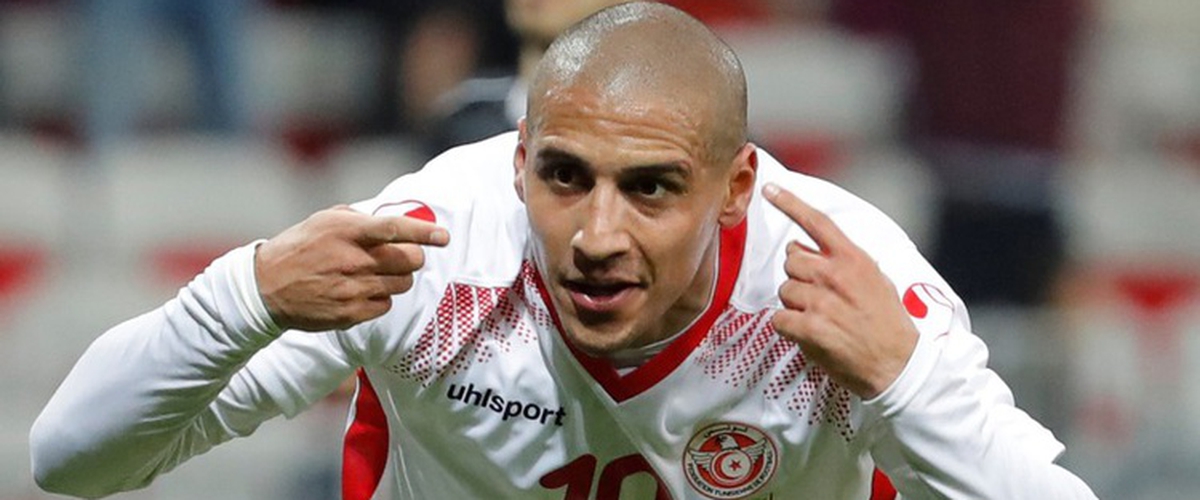 Tunisia: Wahbi Khazri to Stade Rennes/Monaco/Nice/Marseille/Lyon
Wahbi Khazri is Tunisia's top playmaker and highest-valued player at $12 Million. Sunderland loaned him out to Stade Rennes last season, where he had a solid 11-Goal campaign as an Attacking Midfielder and winger. Sunderland got relegated to League One, and Khazri is expected to leave after the World Cup. Rennes is interested in signing him full-time, and a handful of other top French Clubs are also interested in a bargain chance-creator. Runner-up: Arsenal and Leicester City have both scouted 20-year-old Nice winger Bassem Srafi, and whil a move to the Gunners may not help his development much, Srafi could be seen as Riyad Mahrez's successor at Leicester.
Group H: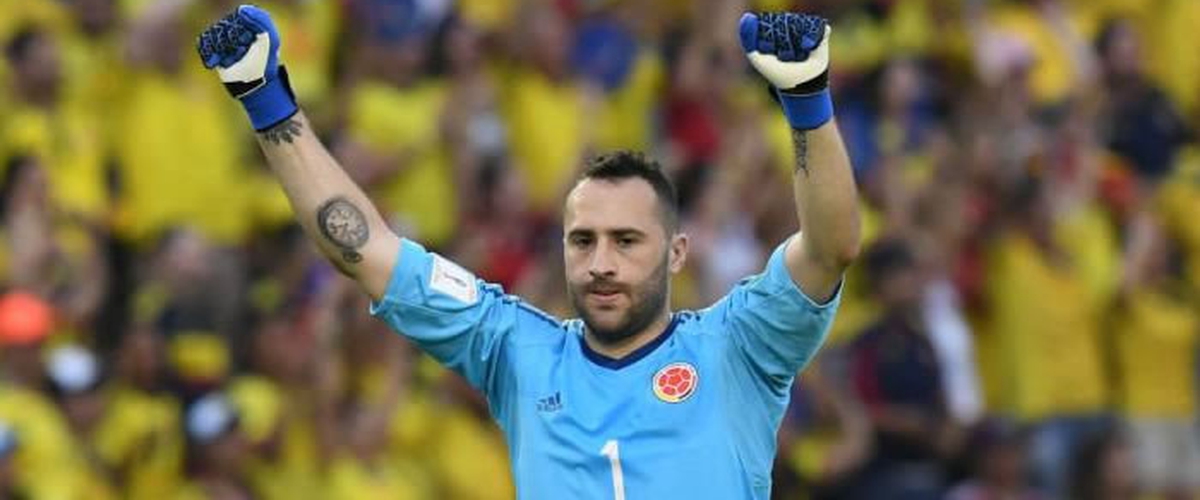 Colombia: David Ospina to Fenerbahce/Boca Juniors
James Rodriguez is happy with Bayern Munich or Real Madrid, Juan Cuadrado likes Juventus, and Davinson Sanchez just extended his Tottenham contract. That leaves keeper David Opsina, and Arsenal are actively looking for a new #1 keeper to start instead of Ospina or Petr Cech. Ospina hasn't disappointed Arsenal, and he plays even better for Colombia. Turkish giants Fenerbahce met with Arsenal officials earlier this week, and if Ospina would prefer a move back to South America, Argentinian Champions Boca Juniors are highly interested. Runner-up: PSV Right Back Santiago Arias was said to have undergone a medical at Juventus, and while he denied that rumor, Arias admitting Juve would be "a dream move." Juventus needs a new Right Back after Stephan Lichtsteiner left, and if the Seria A champions don't call, Napoli is also said to be interested.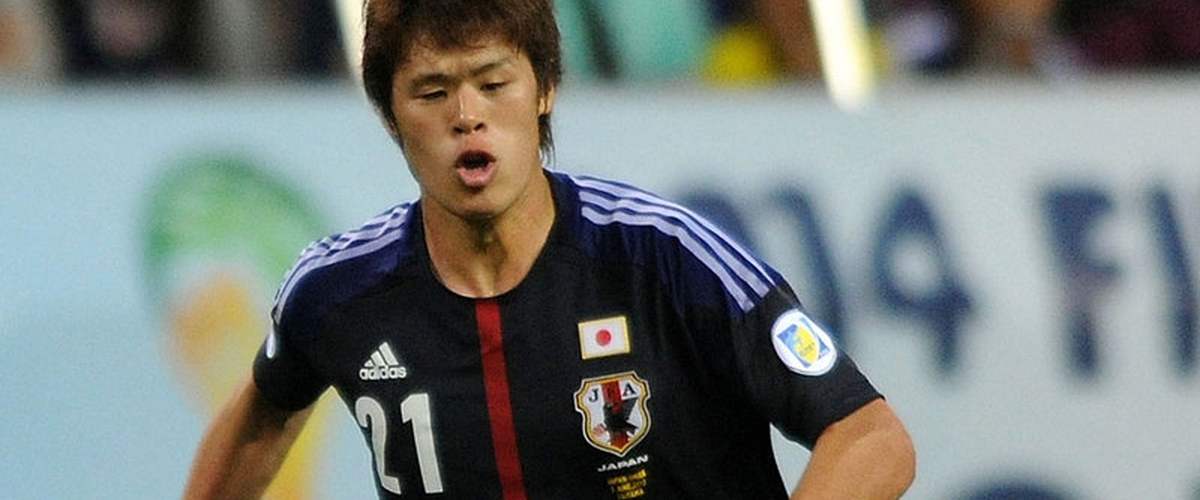 Japan: Hiroki Sakai to Crystal Palace/Leicester City/Brighton
Japan's lone star Shinji Kagawa isn't leaving Dortmund, and Maya Yoshida wants to stay at Southampton, leaving Marseille Right Back Hiroki Sakai ($7 Million) as the highest-valued transfer rumor. Crystal Palace, Leicester City and Brighton could all use upgrades, or at the very minimum, different starting options at Right Back, hence why all three are linked. Sakai likes Marseille, but the large French club is likely willing to let him go for the right price. Runner-up: Striker Shinji Okazaki is arguably Japan's top option up front, but he's seeing a lot of the bench sitting behind Jamie Vardy on Leicester's depth chart. Liga MX club Pachuca is very interested in the 32-year-old, according to Mexican media.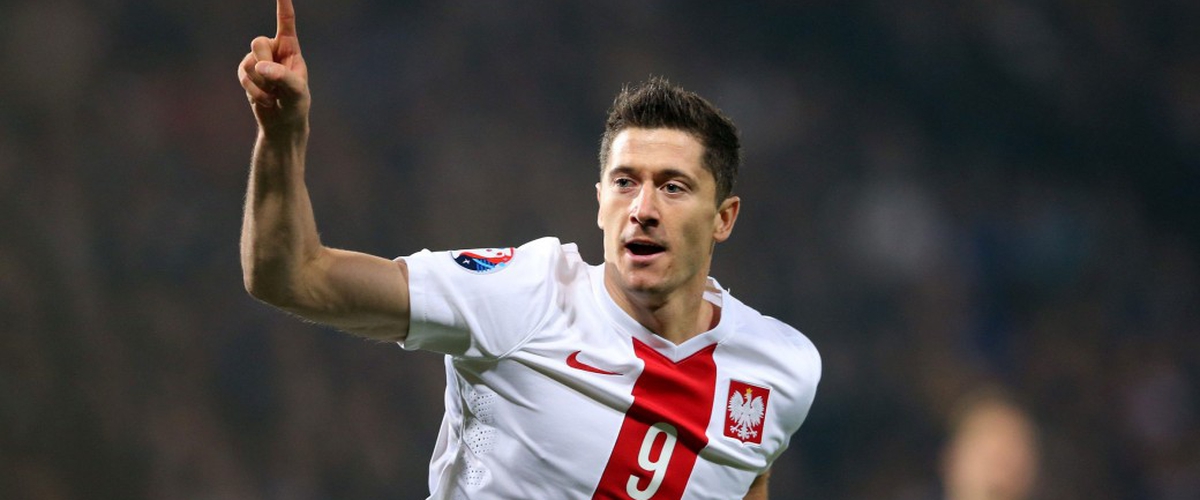 Poland: Robert Lewandowski to Chelsea/Real Madrid
Come on, you knew it was going to be Lewandowski before you even scrolled down here. He's the best true striker in the world, one of the favorites to win the Golden Boot at the World Cup, and he apparently wants to leave Bayern Munich for a new challenge. Chelsea and Real Madrid both want to bolster their striking options, and both clubs can afford the recent rumored bid of $235 Million. Manchester United has been linked, but I find it very hard to believe they'll move for Lewa after signing Lukaku last summer for about $100 Million. Runner-up: backup keeper Lukasz Fabianski is all but set to switch from relegated Swansea to West Ham. Grzegorz Krychowiak had a disappointing season on loan at West Brom, but the PSG Defensive Midfielder may use the World Cup as a chance to impress his former club Sevilla and push for a reunion, whether permanently or on loan.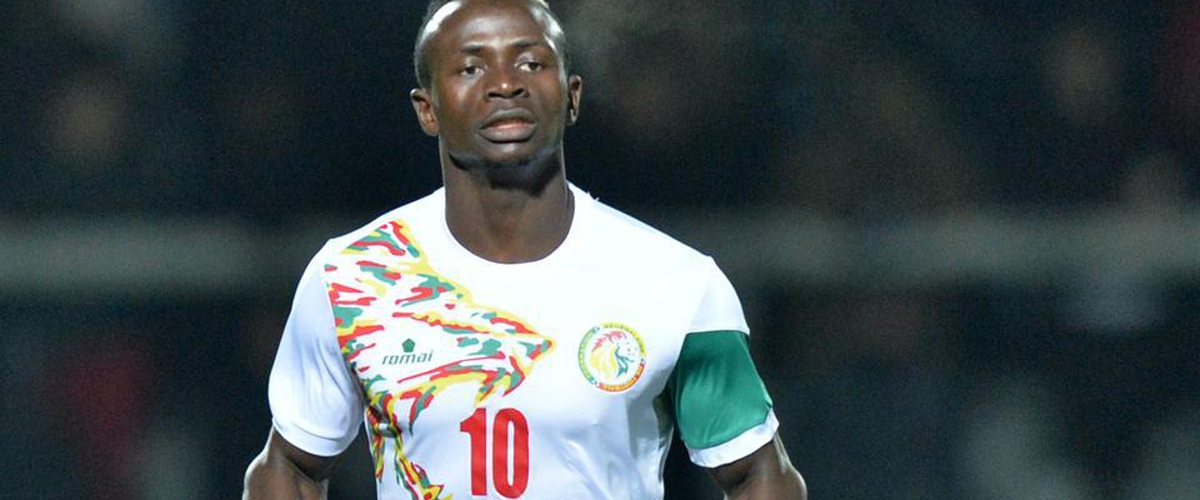 Senegal: Sadio Mane to Real Madrid
Sadio Mane is Senegal's top star, and the winger had an incredible 2017/18 campaign with Liverpool, tallying 20 Goals and 8 Assist in 40 Premier League and Champions League games. He apparently made a verbal agreement with Real Madrid's old manager Zinedine Zidane to join him after the World Cup, but after Zidane left and Julen Lopetegui took his place, any transfer agreements are up in the air. Liverpool could certainly use him up front with Roberto Firmino and Mohamed Salah again, but they're already scouting other wingers like Xherdan Shaqiri and Marco Asensio as a replacement. Runner-up: Kalidou Koulibaly is one of the world's best young Center Backs, and Barcelona is said to be leading the race for his services over Chelsea, Arsenal and Manchester United. Also, Borussia Dourtmund want 20-year-old winger Ismail Sarr to be their "Ousmane Dembele 2.0", but they'll likely have to break their transfer record to pry him away from Stade Rennes.
---