Fuller's Packers Report Card - Week 15: The Bears Still Suck and We're Still Winning Ugly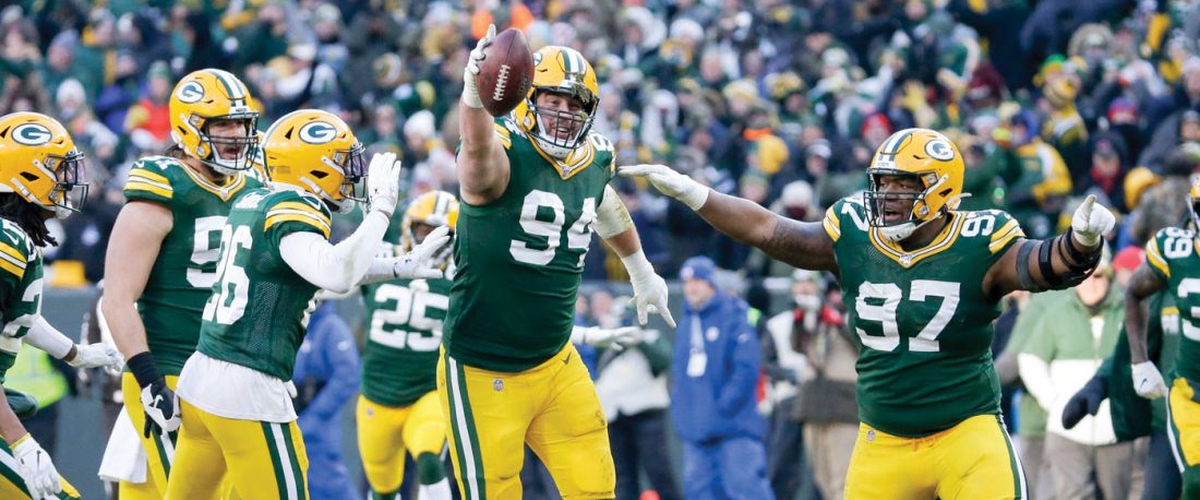 Last week, I concluded my intro by saying I enjoyed the winning streak, but I wish the Packers could please make it prettier. Well, it wasn't prettier...
While the team overall played like a division-winner, nearly everyone had apparent shortcomings. Aaron Rodgers (B-) was unfortunate to have some big plays dropped by his wideouts, but he also missed the mark completely on some throws, completed less than half his passes, only posted a 78.2 Passer Rating and was EXTREMELY lucky to have Bears Linebacker Nick Kwiatkowski drop what should've been a far-too-easy interception. I mean, the decision to throw that ball and where he placed it were both equally awful. Aaron Jones (B+) earned a solid grade for his two rushing touchdowns, but he still averaged less than four yards per carry and wasn't targeted once as a receiver (the last part is mostly Matt LaFleur's fault). Jamaal Williams (C+) only raked in 33 Yards on 9 touches - not exactly the stat line of a significant contributor. Davante Adams (B+) bears a solid stat line of 7 Receptions, 103 Yards, and a Touchdown, but he dropped a couple catchable balls. Marquez Valdes-Scantling (D) dropped what would've been a massive opening-drive reception on his only target of the game, earning him a poor mark. Jake Kumerow (B-) had a HUGE 49-yard reception on his lone target of the game, earning him some conversations about increased usage this week. Geronimo Allison (C), Allen Lazard (C+), Jimmy Graham (D+) and Marcedes Lewis (C) combined for 39 Yards on 6 Receptions - not exactly a Super Bowl-winning receiving depth stat line. The Offensive Line quietly put together what may be their best performance of the season, with only Brian Bulaga (C) and Corey Linsley (B-) earning less than an "A-". If there's one big positive takeaway from the offense on Sunday, it's the silencing of an opponent's elite passer rusher in Khalil Mack.
The defense was led right by the big man wearing #97 right down on the line: Kenny Clark (A+). His HUGE contributions added necessary pressure on Mitch Trubisky, while also disrupting the run game and never allowing Tarik Cohen or David Montgomery to get comfortable running up the middle. Dean Lowry (B+) changed the course of the entire game with his miracle big man interception in the second half. Even Tyler Lancaster (B) had a solid performance pushing the opposing line back and sealing off interior running lanes. The Linebacker corps didn't play nearly as well as the D-Line, with the Rashan Gary (B) sack as the only big pass-rushing play in the backfield. Preston Smith (B-) and Za'Darius Smith (C) were both stopped a bit more than they should've been by Chicago's Tackles. Blake Martinez (B+) had another double-digit tackling performance, this one featuring a number of line-of-scrimmage stops in run defense. Jaire Alexander (B+) pulled in the team's other Interception, and he mostly held his own against Allen Robinson and whoever else he was slotted against. Kevin King (C-) looked more exposed than anything, giving up way too much yardage in both man and zone coverage. Tramon Williams (C) got away with a muffed punt recovered by Chicago due to a questionable penalty call on Cordarelle Patterson, and while he allowed more opportunities on defense that he should've, he also recovered the fumble on Chicago's last-ditch attempt and made solid form tackles in open space throughout the game. Adrian Amos (B-) and Darnell Savage (C) didn't allow too many big plays, but they also only made a handful of positive-impact plays through all four quarters. Mason Crosby (B-) didn't have a field goal attempt but made all of his extra points, and while JK Scott (D+) struggled with his punt yardage, Tyler Ervin (B) posted 83 Yards on 3 total returns in his second game as a Packer, so the Special Teams unit as a whole had a decent day.
December is the time for ugly football and you'll never catch me complaining about 11-3, but I'd be lying if I said I had full confidence in Green Bay's current form heading into what should be a tough NFC playoff bracket.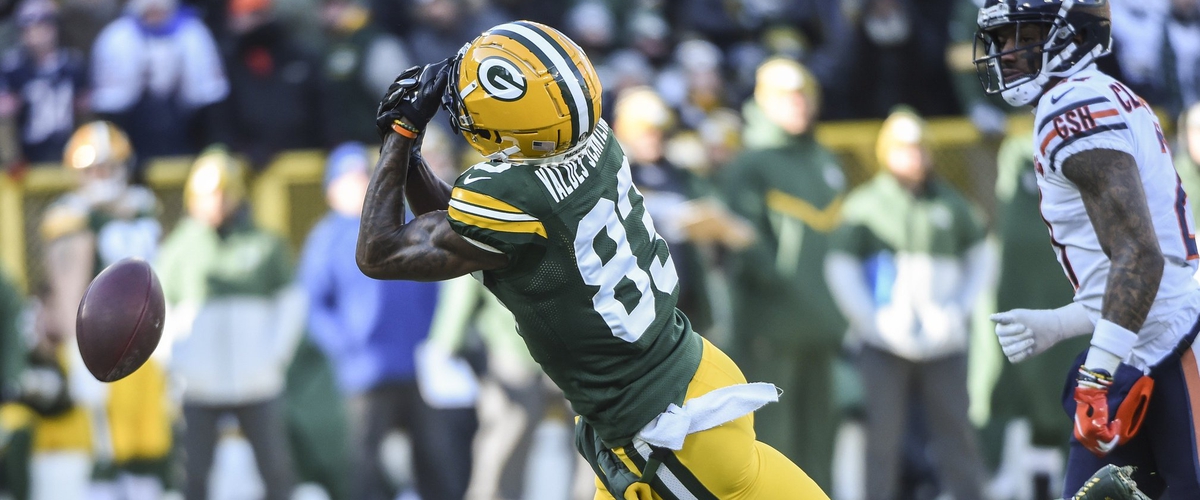 Oh, and the Bears still suck.
OVERALL: C+
Offense: C+ QB/RB: B- WR/TE: C- OL: B+
Defense: C+ DL: B LB: C+ DB: C+ Special Teams: C+
BEST GRADE: A+: DL Kenny Clark
It's about time our All-Pro D-Lineman played like the Best Grade earner! After an "A"-deserving 1.5-Sack performance last week, Kenny Clark followed it up with 8 Tackles, 2 Sacks and 3 Tackles for Loss. Neither Za'Darius Smith nor Preston Smith did much to get after Mitch Trubisky, so Clark's beast-mode mentality was essential in breaking up what could've been game-altering plays. Also, how satisfying was it to watch him yank Tarik Cohen backward for a loss? The scariest aspect of his performance may just be his age: Clark is only 24. Damn.
WORST GRADE: D: WR Marquez Valdes-Scantling
It may seem wrong to chalk up a guy who only made one bad play on his only target as the team's worst performer, but this was the first drive, Aaron Rodgers threw an absolutely perfect deep ball and Valdes-Scantling, whose calling card is a deep vertical threat, let the ball slide right between his hands. Opportunities like that don't come around everyday against a good Bears defense, and in what was a tight battle up until the last couple of minutes, a major play on the first drive could've really set the tone moving forward. MVS pulling in that catch is how a Super Bowl-winning Packers team would start the game, but him missing it is symbolic of specific shortcomings that may come back to haunt the Green & Gold come January football. In other words, just catch the damn ball.
MVP Watch: A couple of drops kept Davante Adams (3.35 GPA) from raising his GPA, but his top spot still remains essentially untouchable with only two games to go. Aaron Jones (3.15 GPA) overtakes Mason Crosby (3.13 GPA) for the silver medal, but both players are a long ways ahead of everyone else for their two lesser podium spots.
STATS OVERVIEW:
Passing - Rodgers: B- (16/33, 203 Yds, 1 TD, 0 INT, 78.2 Passer Rating; 3 Rush, 23 Yds)
Rushing - A. Jones: B+ (13 Rush, 51 Yds, 2 TD); J. Williams: C+ (8 Rush, 26 Yds; 1 Rec, 7 Yds)
Receiving - Adams: B+ (7 Rec, 103 Yds, 1 TD); Allison: C (2 Rec, 19 Yds); Lazard: C+ (2 Rec, 14 Yds); Kumerow: B- (1 Rec, 49 Yds)
Defense - 2 Interceptions (Alexander, Lowry) and 3 Sacks (Clark 2x, Gary)
Questions? Comments? Concerns? General Feedback? Can this 11-3 Packers team keep squeezing out ugly victories like these against better teams in the playoffs? Let me know!

Thank you and God Bless,

Samuel R. Fuller