Fuller's Packers Report Card - Week 16: The North is Not Enough... but It's a Good Start!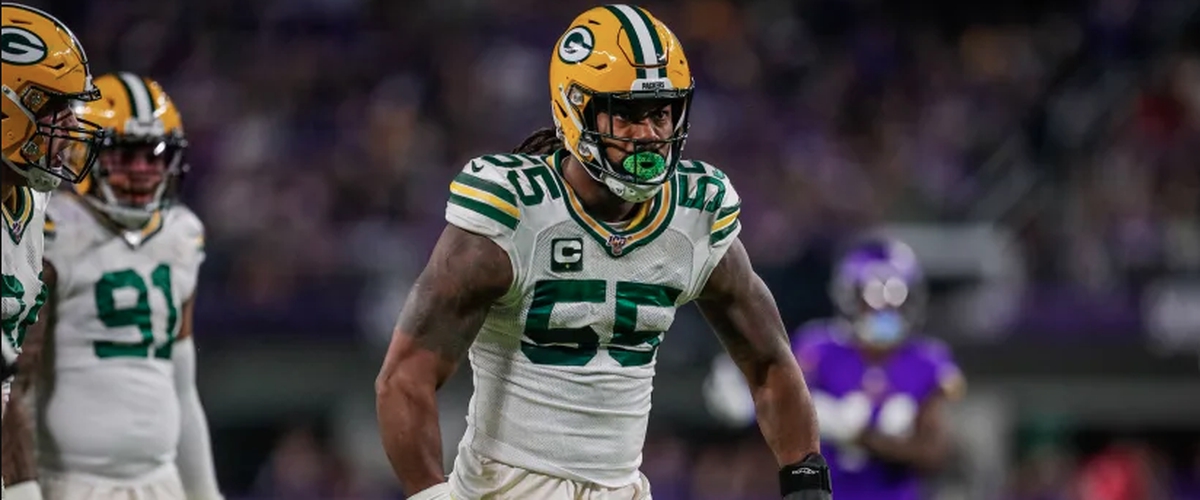 "The North is Not Enough"
This new slogan was screen-printed across t-shirts worn by the Packers after a feel-good victory in the twin cities over the Vikings - Aaron Rodgers' first victory in U.S. Bank Stadium. I'm happy with a division title after missing the playoffs in consecutive seasons, but I agree fully with the slogan - it's not enough.
Green Bay is now 12-3, closing in on San Francisco's top seed in the NFC and home-field advantage through as much of the playoffs as possible. Unlike in recent years, I'm more concerned with the offense producing in January than the defense, and this game didn't exactly change this sentiment. Aaron Rodgers (D+) was never on the same page with his receivers, and Monday night was one of the only performances of his career with more Interceptions than Touchdowns. Aaron Jones (A) had a great box score with 156 Rushing Yards and 2 Touchdowns, but he fumbled on the first drive of the game. Davante Adams (B+) similarly fumbled the ball, and while he had 116 yards and tied a career-high with 13 Receptions, he also dropped an easy Touchdown catch. Allen Lazard (B) had an okay stat line (5 Receptions & 45 Yards) and made some key blocks. Jimmy Graham (D+) fumbled too and couldn't get open, Geronimo Allison (C) was only redeemed by catching a 2-point conversion try, Marquez Valdes-Scantling (C), Marcedes Lewis (C-), Jake Kumerow (C-), and Robert Tonyan (C-) combined for a poor 2 Receptions and 8 yards, proving the receiving corps depth is still a concern moving forward. The O-line had another impressive performance, especially Bryan Bulaga (A) and Elgton Jenkins (A-), with the latter now reaching nearly 800 snaps and still not a sack surrendered in his 15-game career.
The defense allowed just SEVEN first downs in Minnesota - their lowest mark since 1978. Kenny Clark (A) posted his third-straight game with an "A" or better, truly coming into his own leading the D-Line. Za'Darius Smith (A++) and his 3.5 Sacks was by far the best defensive performance by any individual player on Mike Pettine's side of the ball. Jaire Alexander (B) and Tramon Williams (B) held their own, especially in man coverage, and Kevin King (A) was the best defensive back with consistent stops and the sole Interception of the game. Mason Crosby (B-) mad all three first-half field goal attempts, but shanked an extra point to lower his grade. JK Scott (B-) averaged 46.8 yards on 5 punts, and Tyler Ervin (C) had his first quiet return game as a Packer.
When the defense is hot, this Green Bay defense is extremely hard to beat. However, if the defense gets exposed like they were against San Francisco, they better hope Aaron Rodgers, Aaron Jones, Davante Adams & Co. can figure out a way to get in the end zone before the third quarter.
Oh, and STOP THE TURNOVERS. Thanks.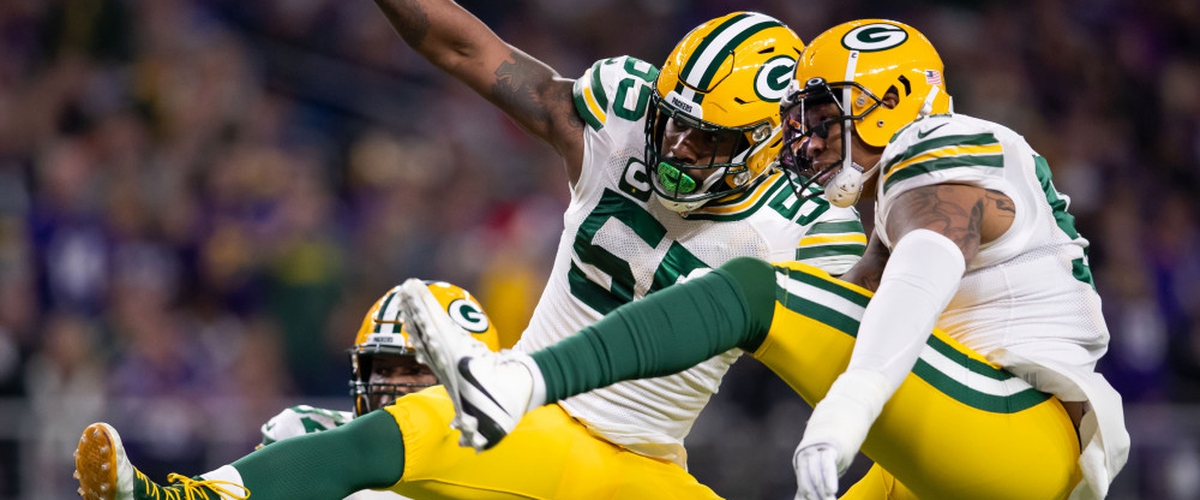 OVERALL: B-
Offense: C+ QB/RB: C WR/TE: C OL: B
Defense: B DL: B- LB: B+ DB: B Special Teams: B-
BEST GRADE: A++: OLB Za'Darius Smith
I don't give "A++" grades lightly, as Aaron Jones had the only other "5.0" grade this season, but Big Z earned the rare mark with an impeccable Monday night showing. His 3.5 sacks are the most by any player this season, and his never-ending pressure in the backfield disrupted anything Minnesota attempted. Kirk Cousins could never get comfortable, the Running Backs couldn't avoid him either, and the Vikings' offense could only total SEVEN first downs - the lowest mark since 1978. Without Za'Darius Smith, I'm not sure the Packers would have taken the division in Minnesota. Well, certainly not as somewhat-comfortably as they did.
WORST GRADE: D+: QB Aaron Rodgers and TE Jimmy Graham
What, the Packers won a game with Aaron Rodgers as one of their worst performers? Absolutely. It helps that most of the team held their own against Minnesota, but Aaron Rodgers and his receivers were NOT on the same page. Yes, Davante Adams had a good box score, but Rodgers threw zero touchdowns, one Interception (that resulted in points the other way), and a poor 68.3 Passer Rating. A QBR of 34.2 doesn't help his case, and neither do his three rushes for -3 yards. Hell, even his throwaways looked uncomfortable. While Minnesota's defense is pretty solid, they've had difficulties with Linebackers allowing too many yards in pass coverage. Did Jimmy Graham capitalize on this with his big target size & experience? Absolutely not. He couldn't get open, only pulled in one catch and fumbled the only time he touched the ball. Not a good week, and none of the other Tight Ends did much better. The Packers have been absolutely spoiled at Quarterbacks over the past 25+ years, but the Tight End position has never been fully resolved since Jermichael Finley's downfall.
MVP Watch: A dropped Touchdown pass didn't help Davante Adams (3.35 GPA) from boosting his GPA, but he's so far ahead it looks pretty unlikely anyone will catch him for Team MVP. Aaron Jones (3.21 GPA) and his two scores helped him keep silver, while Za'Darius Smith's (3.16 GPA) shot up the board after a 5.0 performance. overtaking Mason Crosby (3.10 GPA) for the last podium spot.
STATS OVERVIEW:
Passing - Rodgers: D+ (26/40, 216 Yds, 0 TD, 1 INT, 68.3 Passer Rating; 3 Rush, -3 Yds)
Rushing - A. Jones: A (23 Rush, 154 Yds, 2 TD, Fumble; 2 Rec, 6 Yds); J. Williams: C+ (6 Rush, 33 Yds; 2 Rec, 19 Yds)
Receiving - Adams: B+ (13 Rec, 116 Yds, Fumble); Lazard: B (5 Rec, 45 Yds); Graham: D+ (1 Rec, 16 Yds)
Defense - 1 Interception (King) and 5 Sacks (Z. Smith 3.5x, Clark, P. Smith 0.5x)
Questions? Comments? Concerns? General Feedback? If this Packers defense can keep it up, should the Packers be considered as a favorite to make the Super Bowl? Let me know!

Thank you and God Bless,

Samuel R. Fuller