Fuller's Packers Report Card - Week 17: This Team Won 13 Games Somehow and Clinched a Bye Week. How.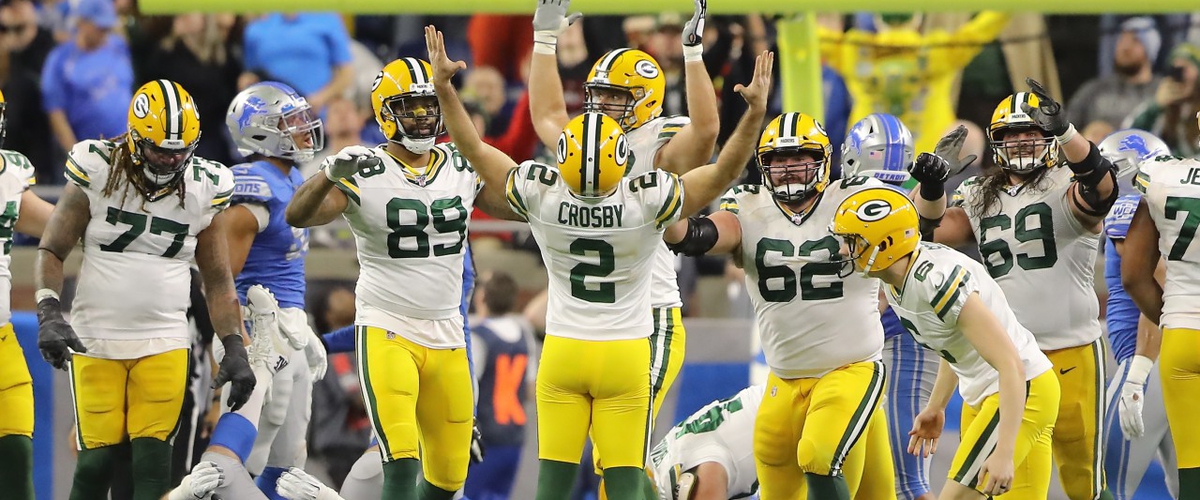 I was wrong.
Odd way to start an article, I know, but I really thought the Packers would finally win one of these down-to-the-wire ugly slugfests. However, just like he did at home in Week 3 against Detroit, Mason Crosby kicks another walk-off Field Goal and this Packers team squeezes out the narrowest of victories for their - yes, it's insane - THIRTEENTH win.
Is it a good sign that we keep winning these hard-to-watch toss-up performances, or should we be concerned that we're not closing out these beatable teams? I've definitely had my fair share of concerns for Green Bay entering the playoffs, but this team somehow won 13 games with a first-year coach and arguably the most inconsistent season performance-wise I've ever graded. It's hard to bet against Aaron Rodgers and the Packers, but there are still plenty of reasons to do so. This being said, we had a hell of an uphill climb as a beaten-up 6th seed on our way to Super Bowl XLV, so why can't it be done again this year.
On offense, Aaron Rodgers (C) overthrew countless receivers and still didn't look like he was on the same page with the play call (especially on 3rd-down passing plays), but he tossed over 300 yards and a couple touchdowns to redeem himself, as well as closed out another nailbiter of a win. Aaron Jones (A-) had 143 total yards in an inconsistent offense, and Davante Adams' (A-) 93 Yards and a Touchdown were enough to seal his place as the regular season valedictorian. Allen Lazard (B+) had 69 Yards and a Touchdown, plus some key downfield blocks and crazy-good routes. Jimmy Graham (B-) dropped another big-play reception, but still finished with a decent stat line. Once again, Marquez Valdes-Scantling (C-), Geronimo Allison (C-), and Jake Kumerow (D+) failed to make plays as backup wideouts. The entire O-line had solid performances, the most notable being the fill-in Center Lucas Patrick (B) after Corey Linsley's (C+) game-ending injury.
On defense, Kenny Clark (B-) was the only above-average performer on the D-Line, and neither Za'Darius Smith (B) nor Preston Smith (C), Rashan Gary (C-) or Kyler Fackrell (B-) could bring down the Quarterback. The only man who tallied a sack was Blake Martinez (A), who also pulled in the defense's only interception and brought his season Tackles total to 203 - a Packers franchise record. Jaire Alexander (C-) made more dumb mistakes than good plays, Kevin King (B) held his own against any Lions receiver he faced, and Chandon Sullivan (B+) had the best performance of his career. While Adrian Amos (B-) had a decent night at Safety, Darnell Savage (D+) made too many poor tackling and coverage attempts to consider his afternoon a good one. Mason Crosby (A-) was one missed field goal away from a perfect afternoon, especially after nailing a game-winning Field Goal again, and JK Scott (B-) and new full-time returner Tyler Ervin (C+) did their jobs on Special Teams too.
Do I feel good about this Packers team? It's a complicated question, but overall, this squad definitely has what it takes to make a Super Bowl run. They also have what it takes to completely blow it against whoever they face in the divisional round come next weekend.
I suppose we'll see which Packers team shows up...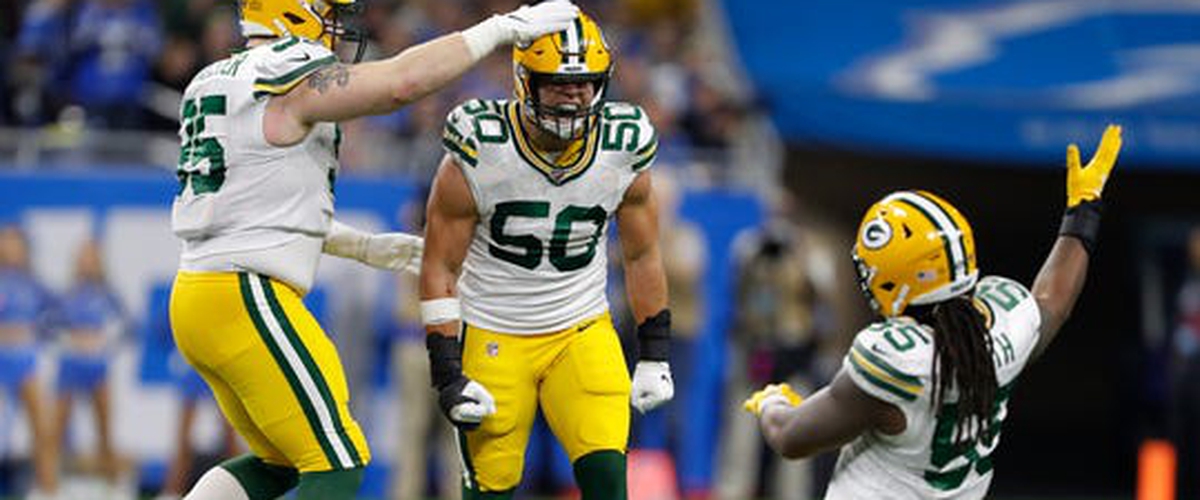 OVERALL: C+
Offense: B- QB/RB: C+ WR/TE: B- OL: B
Defense: C+ DL: C+ LB: C+ DB: C+ Special Teams: B-
BEST GRADE: A: MLB Blake Martinez
There was a handful of key "A-" performers, but no one ended Sunday with a better box score than Blake Martinez. Despite going up against a relatively-weak offensive line, Martinez was the only player to register a sack. Out of Kenny Clark, both of the Smith's on the edge, first-rounder Rashan Gary and the rest of the front seven, the man dropping back in coverage the most had the only notable pass-rushing statistic. Martinez also picked off David Blough in the fourth quarter, completely changing the momentum near the end of a tied game. If Mason Crosby didn't miss the early field goal attempt, he'd probably be sharing this spot with Blake, but #50 stands alone as the sole "4.0" achiever.
WORST GRADE: D+: WR Jake Kumerow and S Darnell Savage
Jake Kumerow didn't see that many reps in the regular-season finale, but he didn't add any positive value in his routes and committed a dumb penalty, hence the below-average grade. On the other side of the ball, Savage saw a ton of reps as a starting safety, but he was burned by ballcarriers more than once and simply looked behind play after play in the secondary. Detroit wasn't at full-health in the receiving department, which is probably a good thing given how exposed Savage was through most of the afternoon.
MVP Watch: Another "A-range" performance solidified Davante Adams (3.38 GPA) as the regular season Team MVP. Aaron Jones (3.24 GPA) finished firmly in second place, with Za'Darius Smith (3.15 GPA) barely edging out Mason Crosby (3.14 GPA) for third place. However, the season isn't over yet, and grading is weighted double in the playoffs. Will the standing change much? Probably not, but anything can happen come January football.
STATS OVERVIEW:
Passing - Rodgers: C (27/55, 323 Yds, 2 TD, 1 INT, 72 Passer Rating; 2 Rush, 1 Yd)
Rushing - A. Jones: A- (25 Rush, 100 Yds; 2 Rec, 43 Yds); Ervin: C+ (1 Rush, 10 Yds; 1 Rec, 5 Yds)
Receiving - Adams: A- (7 Rec, 93 Yds, 1 TD); Lazard: B+ (4 Rec, 69 Yds, 1 TD); Graham: B- (4 Rec, 49 Yds); Valdes-Scantling: C- (2 Rec, 19 Yds)
Defense - 1 Interception (Martinez) and 1 Sacks (Martinez)
Questions? Comments? Concerns? General Feedback? Are we really the second-best team in the NFC heading into playoff football? Let me know!

Thank you and God Bless,

Samuel R. Fuller