Fuller's Packers Report Card - Week 9: A Sour Slice of "Humble Pie"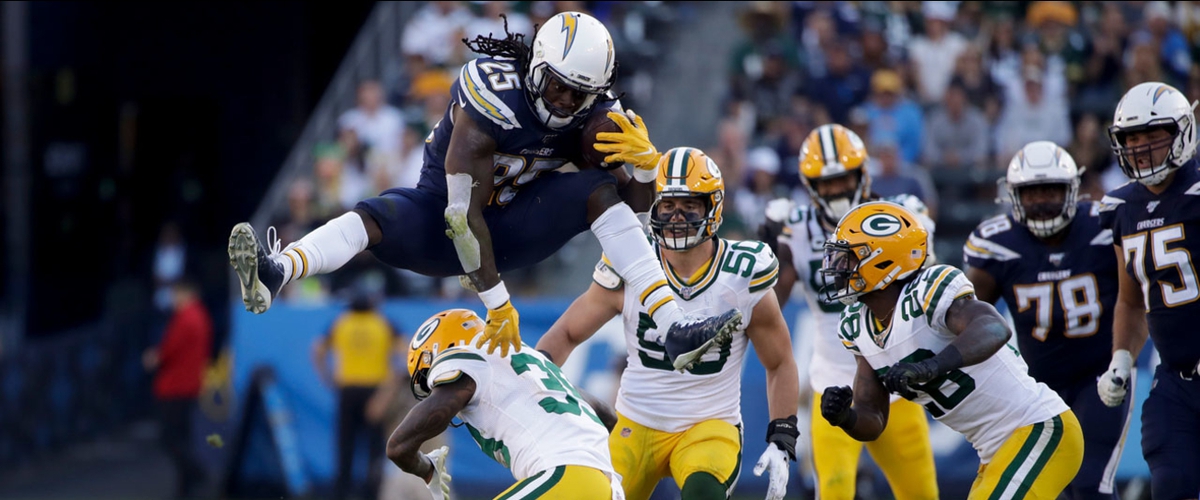 In the modern NFL, the concept of a "trap game" is conjured when a successful team has an awful performance against an underperforming opponent desperate for a win. Let's hope Sunday afternoon's dumpster fire was only a mere trap game.
It's honestly hard to find many positives. Top performer Jamaal Williams (B+) showed grit, strength, effort, and determination (and also scored the games only touchdown) on his way to a "B+" grade. Aaron Rodgers (C+) never really got going with any of his receivers, as none of them (including Rodgers) earned above a "C+". Aaron Jones (D+) was lifeless out of the backfield, failing to run for more than 30 yards. Corey Linsley (B) was the only blocker to consistently keep rushers away from #12, as all four other starters couldn't hold back the Joey Bosa & Melvin Ingram show.
The defense had its fair share of struggles too. Tyler Lancaster's (B-) half-sack was the only positive impact on the D-Line, and apart from a couple big plays from Za'Darius Smith (B) and Preston Smith (B-), the Linebackers didn't fare much better. Blake Martinez (D) and Jaire Alexander (D-) are two of the most important players in Mike Pettine's defense, and yet they were the two worst performers in LA. In fact, none of the rest of the defense scored above a C+. JK Scott (C) had a mediocre punting afternoon, and Mason Crosby (B-) made his one and only field goal attempt.
Zero takeaways, under 150 passing yards, under 50 rushing yards, only one touchdown, over 400 total yards surrendered, and a 20% third-down percentage doesn't lead to victory.
Mistakes were made. We're 7-2, and now it's time to learn from them.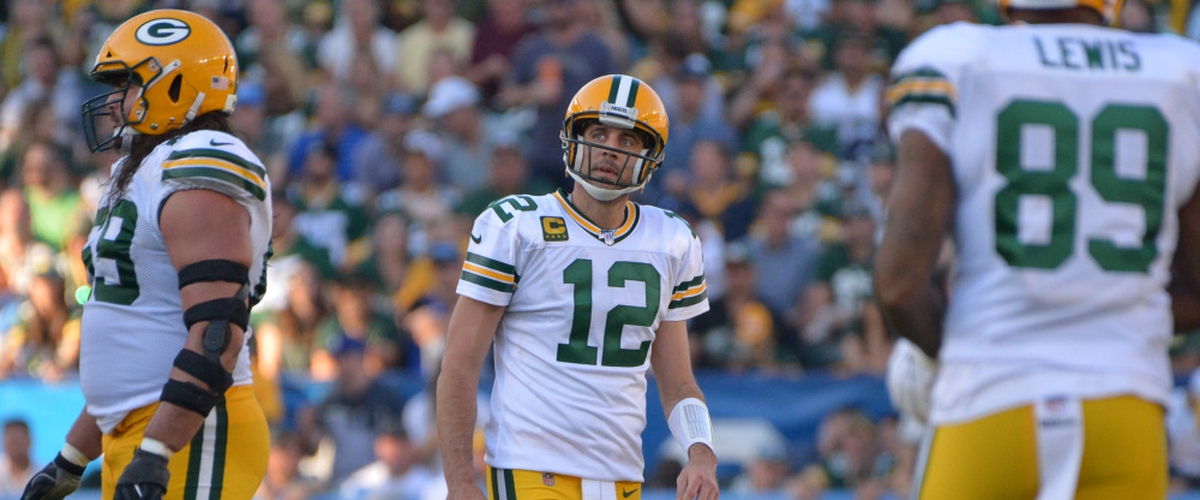 OVERALL: D+
Offense: D+ QB/RB: C WR/TE: C- OL: D+
Defense: D+ DL: C LB: C DB: D+ Special Teams: C+
BEST GRADE: B+: RB Jamaal Williams
Last week's A+ form from Aaron Jones stayed in the past, as the primary back failed to run for more than 30 yards and actually lost yardage in the receiving game. Instead, it was secondary back Jamaal Williams that earned the top grade. Yes, him being the only touchdown scorer already makes him an obvious favorite in an otherwise ugly game, but he made more than a couple high-effort plays - as a ball-carrier, a receiver, and a blocker. The multi-dimensional back has proved his importance to the offense so far, and I wouldn't expect his usage to drop anytime soon.
WORST GRADE: D-: CB Jaire Alexander
There have already been a couple weeks in Jaire Alexander's sophomore campaign where he looks like the best Packers defender. Week nine certainly isn't one of them. He failed to contain Keenan Allen and Mike Williams, giving up big plays to both, and he missed more than once in run support. He clearly wasn't the only poor performer, but nobody else reached the depth of a "D-", dropping him much further down the list for team MVP.
MVP Watch: Nobody helped their case this week, but the injury returnee Davante Adams (3.30 GPA) still bears a strong lead in the MVP race. Mason Crosby (3.24 GPA) still remains close behind in second, and fellow cornerstones Preston Smith (3.17 GPA) and Aaron Rodgers (3.15) are neck-and-neck for the last podium spot.
STATS OVERVIEW:
Passing - Rodgers: C+ (23/35, 161 Yds, 1 TD, 0 INT, 85.5 Passer Rating; 1 Rush, 5 Yds)
Rushing - A. Jones: D+ (8 Rush, 30 Yds; 1 Rec, -1 Yds); J. Williams: B+ (2 Rush, 10 Yds; 6 Rec, 39 Yds, 1 TD)
Receiving - Adams: B- (7 Rec, 41 Yds); Lazard: C+ (3 Rec, 44 Yds); Allison: C+ (2 Rec, 21 Yds); Graham: C+ (4 Rec, 17 Yds)
Defense - No Interceptions and 2 Sacks (P. Smith, Z. Smith 0.5, Lancaster 0.5)
Questions? Comments? Concerns? General Feedback? How confident are you that this was just a fluke game? Let me know!

Thank you and God Bless,

Samuel R. Fuller