The Bucks Won't Re-Sign Jabari Parker, but They Absolutely Should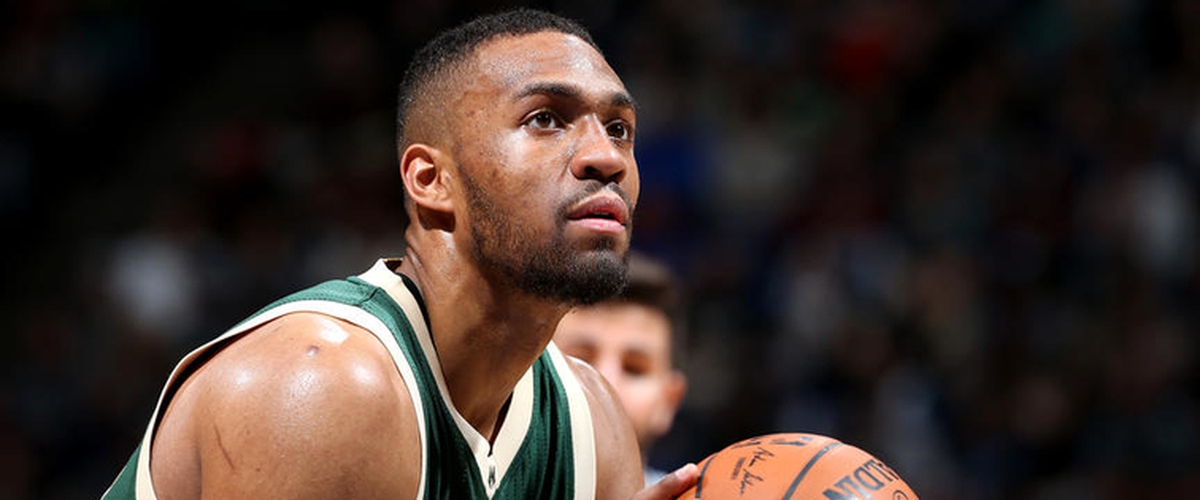 Milwaukee Bucks fans should start preparing for life without Jabari Parker.
Jabari Parker has borderline-All Star talent when healthy. Parker was averaging 20.1 Points Per Game last season before an ACL tear ended his season at just 51 games. He's now hit 20 games in his comeback effort this year, with career highs in Field Goal % (51.4) and 3-Point % (38.8). There's very little doubt about Jabari Parker's top-tier talent, and for anyone that has read his Player's Tribune article, there's zero doubt he loves Milwaukee.
So why won't the Bucks re-sign him?
Milwaukee will have to pay.
Let's start with Jabari's current contract situation. According to Spotrac, He's currently earning $6.78 Million this season. Underperforming players like Matthew Dellavedova, Tony Snell and Mirza Teletovic are all earning more than Parker in 2017-18. With the current free agency market, he'll command close to a maximum contract this summer. The $8.8 Million Qualifying offer is pretty much irrelevant given how much he'll command on the open market.
Jabari Parker has an injury history
Whenever a player tears the same ACL twice in a three year span, concern over their long-term ability is reasonable. However, he looks as good as ever in the twenty games since being back. Increasing his minutes hasn't led to any new health struggles. It's rumored that he's back to 100%, and the Bucks are just choosing to play him off the bench at this point.
Milwaukee already low-balled him AND tried trading him this season
As the trade deadline was approaching, I heard plenty of rumors that Milwaukee was looking to shop Jabari Parker and John Henson in packages for All-Star big men in DeMarcus Cousins and DeAndre Jordan. I was listening to 105.7 The Fan this week on my way to work, as I commonly do, and Bucks insider Gery Woelfel said Parker was "very, very close to being traded at the deadline." This only confirmed how I thought the Bucks valued Jabari Parker. According to Bleacher ReportMilwaukee offered Jabari Parker a 3 year, $54 Million dollar contract. Sources close to the negotiations, as Zach Lowe notes, claim that Milwaukee refuses to offer anything more than $18 Million a year. That means Allen Crabbe, George Hill, Brook Lopez, Gary Harris, and Danil0 Gallinari would all be getting paid more than Jabari Parker. Seems a little ridiculous, right? That's because it is. It's a complete low-ball effort by Milwaukee for a star talent that actually likes Milwaukee. Gery Woelfel also noted in the previously-mentioned radio interview that there's little to no chance Jabari returns to Milwaukee next season, and this is an analyst with as reliable sources as they come.
Now, why SHOULD the Bucks re-sign Jabari Parker?
Milwaukee already desperately needs his production
While Jabari Parker isn't back to his 20 PPG level, his 12 PPG in 20 minutes a game coming off the bench is still vital to Milwaukee's success. I mean, who else is going to score off the bench? Malcolm Brogdon is hurt, Tony Snell is simply missing his shots, and their highest energy player coming off the bench is 40-year-old Jason Terry. If Brandon Jennings could find some of his old form, he could help out in big ways, but still, he's on a 10-Day contract, leaving no long-term scoring option on the bench outside of the injured Brogdon.
How the hell are the Bucks going to replace Parker?
Every single NBA franchise with a legitimate shot at the Finals has at least two, if not three, superstars. The Finals as of late has been LeBron/Kevin Love/Kyrie vs. Steph/Klay/KD/Draymond. The top team in the East, Toronto, has Kyle Lowry, DeMar DeRozan, Jonas V and Serge Ibaka. Right behind them is Boston with Kyrie, Al Horford and an injured Gordon Hayward. Cleveland has LeBron and Kevin Love, and a strong, fresh supporting cast. Washington has John Wall, Bradley Beal and a rising Otto Porter. Milwaukee has....what, just Giannis? Khris Middleton is a 20-point scorer, but he's struggled defensively. Eric Bledsoe could also put up 20 points on any night, but he's selfish, has had a lot of rough shooting nights recently and he's turning the ball over at an alarming rate. Giannis can't do it all.
What player of Jabari's quality is going to come to Milwaukee?
It's not a stretch to say Milwaukee isn't a top destination for most free agents. Just look at recent acquisitions. Milwaukee had to overpay to bring in Greg Monroe, Matthew Dellavedova and Mirza Teletovic. Tony Snell was acquired in a deal to shed Michael Carter-Williams. Milwaukee's lack of quality free agent signings is part of the reason why their bench is so weak. What free agent is going to put up Jabari Parker-like numbers and actually sign for Milwaukee? There is only one player with an expiring contract that has put up better Per-48 Minutes scoring numbers than Jabari Parker: DeMarcus Cousins. The next most productive are Chris Paul and Aaron Gordon. Do you really think any of those players would choose Milwaukee over potential suitors? If Milwaukee can't even attract quality bench talent in free agency, there's little to no chance they'll sign a star to replace Jabari Parker.
It should also be noted that Jason Kidd never liked Jabari Parker. Ever since the Bucks chose Parker at #2 overall, Kidd was constantly on his case. With most other teams, the #2 overall pick would be highly praised and embraced, but according to reliable rumors around the clubhouse, Jason Kidd did nothing short of belittle Parker in both practice and team meetings. Throughout all of this, Jabari Parker loves Milwaukee, and any star that loves a small-market city with no recent playoff contention should be kept as long as possible. Plus, the odds of Giannis extending in a few years has to be higher with his friend Jabari still playing next to him on the court.
---