World Cup Group G Preview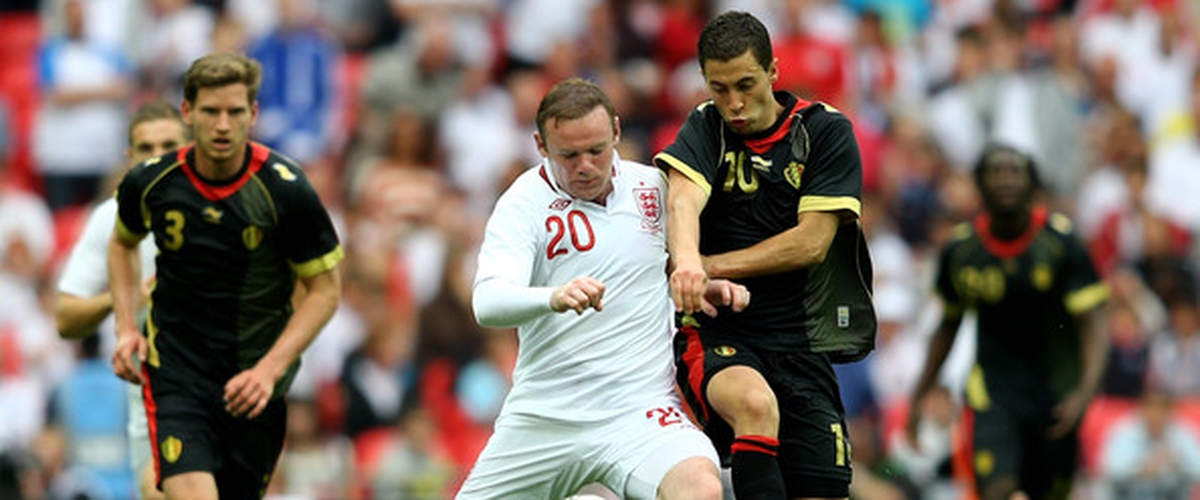 BELGIUM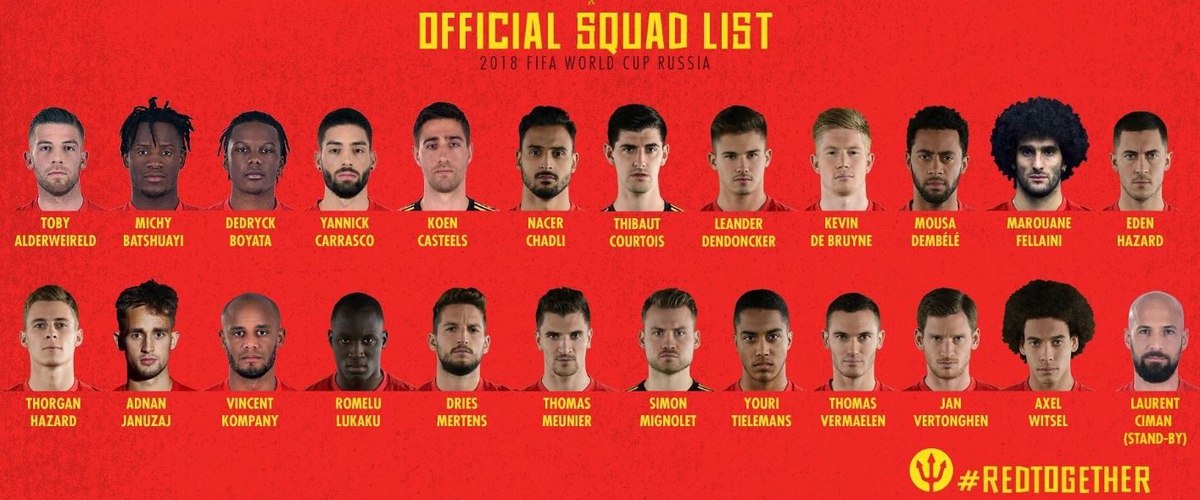 Best XI:
GK: Thibaut Courtois, 26, Chelsea (England)
LCB: Jan Vertonghen, 31, Tottenham (England)
CB: Vincent Kompany, 32, Manchester City (England)
RCB: Toby Alderweireld, 29, Tottenham (England)
CDM: Axel Witsel, 29, Tianjin Quanjian (China)
LM: Yannick Carrasco, 24, Dalian Yifang (China)
RM: Thomas Meunier, 26, Paris SG (France)
CAM: Kevin De Bruyne, 26, Manchester City (England)
LF: Dries Mertens, 31, Napoli (Italy)
RF: Eden Hazard, 27, Chelsea (England)
ST: Romelu Lukaku, 25, Manchester United (England)
Analysis: Belgium has more premier league stars than the English squad. Thibaut Courtois is among the top five best keepers in the world. Jan Vertonghen and Toby Alderweireld make an incredible Tottenham Center Back pairing, and it looks like Vincent Kompany will be healthy enough to play in the group stage, rounding out an incredible defensive line. Kevin De Bruyne was the second-best player in the Premier League this year, and Eden Hazard and Romelu Lukaku are both elite attacking players. Dries Mertens was one of the top scorers in Serie A. Axel Witsel and Yannick Carrasco found starting time, and in turn their form, by moving to China. Plus, if the starters don't show enough poise, they have Michy Batshuayi, Youri Tielemans, Mousa Dembele and Thorgan Hazard available on the bench. Belgium has only made it past the Quarterfinals once (1986), and if this team plays up to their individual talent, they have a very good chance at matching their all-time best finish. No pressure.
ENGLAND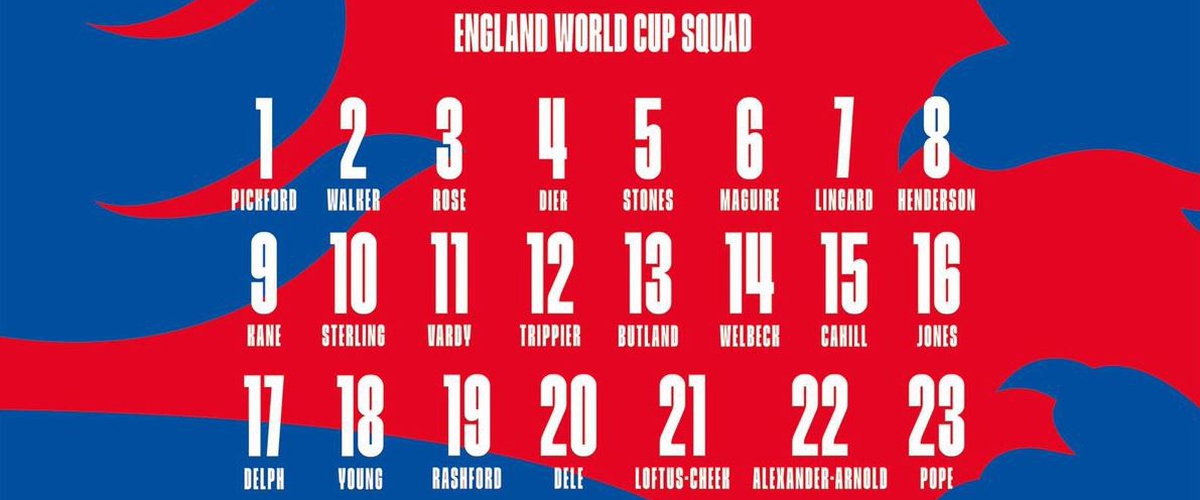 Best XI:
GK: Jordan Pickford, 24, Everton (England)
LB: Danny Rose, 27, Tottenham (England)
LCB: John Stones, 24, Manchester City (England)
RCB: Gary Cahill, 32, Chelsea (England)
RB: Kyle Walker, 28, Manchester City (England)
LCM: Jordan Henderson, 27, Liverpool (England)
RCM: Eric Dier, 24, Tottenham (England)
CAM: Dele Alli, 22, Tottenham (England)
LW: Jesse Lingard, 25, Manchester United (England)
ST: Harry Kane, 24, Tottenham (England)
RW: Raheem Sterling, 23, Manchester City (England)
Analysis: England has a relatively young, very talented squad. Seven of their best players are 25 years old or younger. Harry Kane is the second-best true striker in the world behind Robert Lewandowski, and he has three excellent playmakers feeding him chances in Jesse Lingard, Raheem Sterling and Dele Alli. Jordan Henderson and Eric Dier will anchor the attack-first midfield just like they do at Liverpool and Tottenham, respectively. Danny Rose and Kyle Walker are still the best options as outside backs, and while John Stones has a starting spot locked down, they can replace Gary Cahill with Harry Maguire or Phil Jones if they want to go younger. Backup Right Back Trent Alexander-Arnold is onyl 19, but he held his own against some of the best wingers in the world this season, so it will be interesting to see if the youngster gets more playing time against top tier opponents. Jordan Pickford had a decent season at Everton, and Jack Butland is just as good of a replacement if Pickford flops. Overall, England once again has plenty of Premier League talent, probably just as much as Belgium, and they should advance out of Group G as the #1 or #2 team, depending on how Belgium plays. Beyond that, it's going to take collective effort and heart to reach the Quarterfinals for the first time since 2006.
PANAMA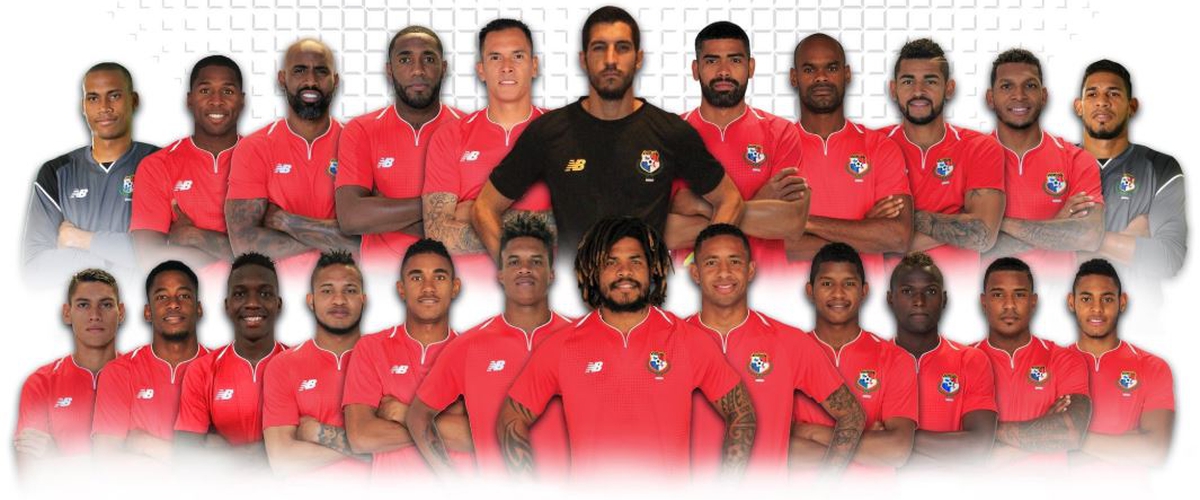 Best XI:
GK: Jaime Penedo, 36, Dinamo Bucharest (Romania)
LWB: Luis Ovalle, 29, CD Olimpia (Honduras)
LCB: Roman Torres, 32, Seattle Sounders (United States)
CB: Fidel Escobar, 23, New York Red Bulls (united States)
RCB: Adolfo Machado, 33, Houston Dynamo (United States)
RWB: Michael Murillo, 22, New York Red Bulls (United States)
LDM: Anibal Godoy, 28, San Jose Earthquakes (United States)
RDM: Gabriel Gomez, 34, Atletico Bucaramanga (Colombia)
CM: Armando Cooper, 30, Universidad de Chile (Chile)
LS: Gabriel Torres, 29, Huachipato (Chile)
RS: Blas Perez, 37,
Analysis: This spot SHOULD be the United States, but they choked and now it's Panama, a team whose squad has a market value 100 times smaller than Belgium and England. When your three highest-rated players on FIFA play in Major League Soccer, your team isn't very good, plain and simple. They're also super old, with a 36-year-old keeper and a 37-year-old striker as starters. One silver lining is that seven players for Panama have over 100 Caps, so the experience is there. In their first World Cup appearance ever, they are as much of a Cinderella story as anyone. There's just no way Panama advances in a group with England and Belgium.
TUNISIA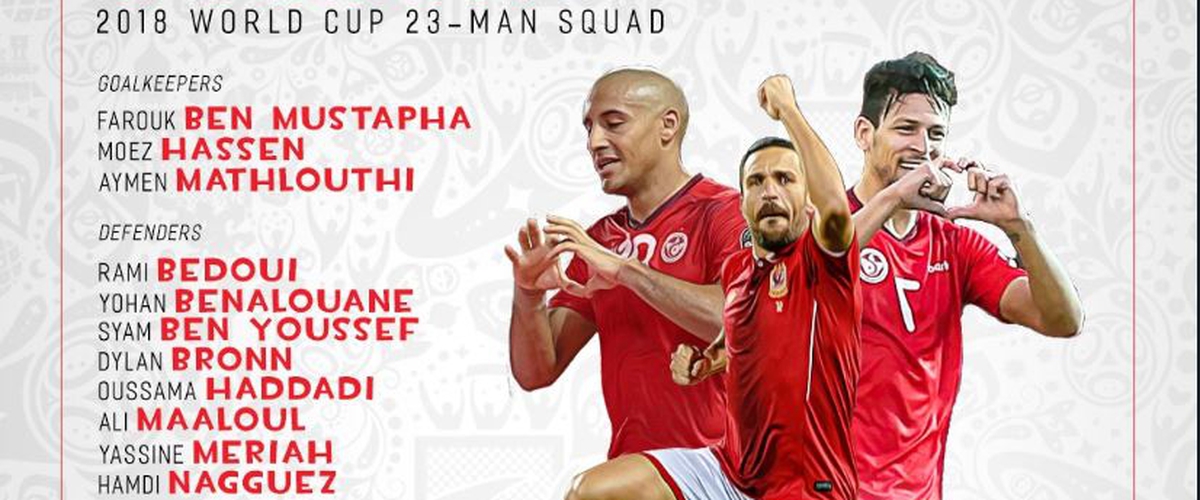 Best XI:
GK: Balbouli, 33, Al-Batin (Saudi Arabia)
LB: Oussama Haddadi, 26, Dijon (France)
LCB: Syam Ben Youssef, 29, Kasimpasa (Turkey)
RCB: Yohan Benalouane, 31, Leicester (England)
RB: Dylan Bronn, 22, KAA Gent (Belgium)
LDM: Ellyes Shkiri, 23, Montpellier (France)
RDM: Mohamed Amine Ben Amor, 26, Al Ahli (Saudi Arabia)
CM: Ferjani Sassi, 26, Al-Nassr (Saudi Arabia)
LF: Wahbi Khazri, 27, Sunderland (England)
RF: Saif-Eddine Khaoui, 23, Lyon (France)
ST: Naim Sliti, 25, Dijon (France)
Analysis: Tunisia needs a miracle to advance out of Group G. Not only are they lacking star power (their best player, Wahbi Khazri, was loaned out by a Sunderland club now relegated to the third division in England), coach Nabil Maaloul doesn't put their best players on the field. Yohan Benalouane is a Premier League-quality defender, but Maaloul will likely start Yassine Meriah, a Tunisian League defender, over him due to domestic bias. There's a HUGE difference in competition between the Premier League and the Tunisian League. He'll also likely bench Saif-Eddine Khaoui, under contract with Europe League-qualifying Lyon, to start Anice Badri or Fakhreddine Ben Youssef, both players in Arabic leagues. Escaping a group with two juggernauts is hard enough; it's nearly impossible when the coach isn't putting his best 11 players on the field. Tunisia has never advanced past the group stage, and they certainly aren't this year.
---