Debating the annual Bleacher Report list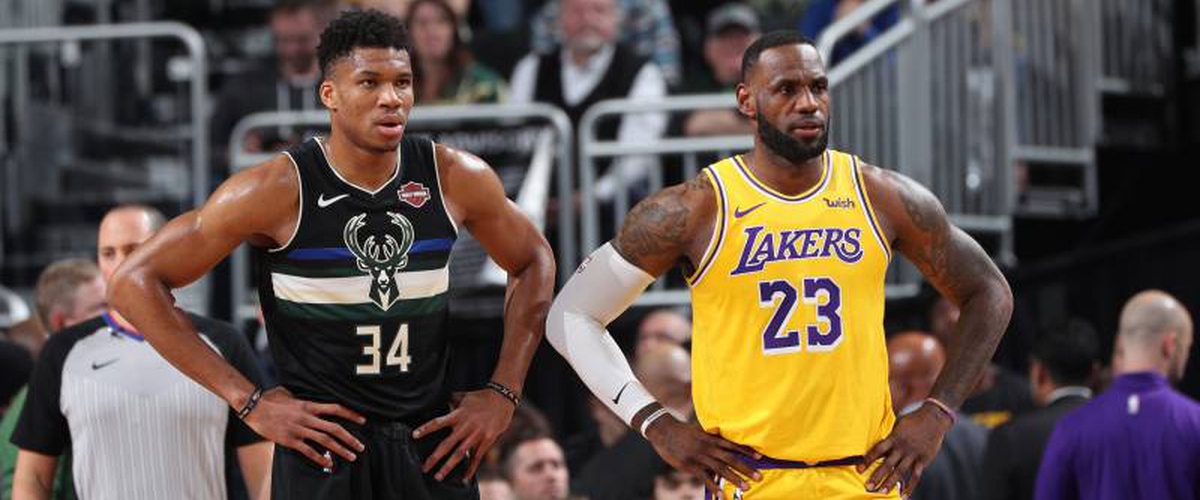 The popular sports website Bleacher Report dropped their annual top 100 players list a few days ago and it is full of hot air.
I have to keep in mind that theses "lists" are biased and fan driven, but it still didn't prevent me from rolling my eyes. I'll start the argument by naming the players that stood out to me that I felt were too high and the players that I felt didn't get enough love with their rankings on the website.
Players who were ranked too high:
5. Luka Doncic, Dallas Mavericks
In just his 2nd year "Luka the Don" as he is lovingly known has set the league on fire. His unique skill set and passing ability have made him must see TV any night the Mavericks are playing.
But making him a top 5 player in the league after just his 2nd year with no real playoff experience is a little absurd. I think we need to pump the brakes on this one before we rank him that high.
6. Nikola Jokic, Denver Nuggets
Once again another fan driven ranking. Jokic has seen a turbulent year that saw his points, rebounds and shooting percentage go down during the course of the season.
Although he is one of the best centers in the league, he is not even the best at his position so for him to be the only big man in the top 7 is ludicrous.
9. Jimmy Butler, Miami Heat
Jimmy Butler's heart, style of play and killer instinct makes him one of favorite players, but is he a top 10 player? No he is not
Butler is the missing piece to the Miami Heat puzzle in a rebuilding stage and is a big factor in the development of Heat players like Kendrick Nunn, Tyler Herro and Duncan Robinson. But a wing player that shoots career lows in field goal (45.4) and three point (24.8) percentages shouldn't make the cut.
10. Kris Middleton, Milwaukee Bucks
I am at a total loss of words on this one. Deemed as the 2nd best player on a league-leading Milwaukee Bucks team Middleton struggled to carry the team when Giannis Antetokounmpo was hurt before the suspension of the season. Not to mention how he absolutely disappeared in the playoffs last season.
Top 10 player? Whatever camera Bleacher Report is looking through they need to throw it away.
Players who didn't get enough love:
8. Anthony Davis, Los Angeles Lakers
Whoever doesn't think that AD isn't a top 5 player when he's healthy needs to stop watching the game of basketball. The former number 1 pick is having a solid season with 26.7 points, 9.4 rebounds and 2.4 blocks per game. Davis has done a good job of staying healthy this year and is one of the main reasons the Lakers are sitting atop the Western Conference at the number 1 seed.
There's honestly no other big man that I am taking over Anthony Davis when he is at 100%.
12. Joel Embiid, Philadelphia 76ers
Undoubtedly the most skilled big in the league, Embiid definitely deserves to be in the top 10 over Kris Middleton. Yea I said it .
16. Paul George, Los Angeles Clippers
I totally understand that Paul George has dealt with an injury plagued season that sidelined him for 22 out of 64 games this year, but ranked outside of the top 15? Let's get serious people.
22. Russell Westbrook, Houston Rockets
This is the ultimate disrespect that I've ever seen. A player that has averaged a triple-double in 3 out of the last 4 seasons and a top 10 scorer in the league can't break the top 10??
So you mean to tell me that guys like Kyle Lowry, Ben Simmons, Jayson Tatum, Rudy Gobert, and Chris Paul are ranked higher than Russell Westbrook? That is a slap in the face in my opinion.
---