Latest NFL News & Rumors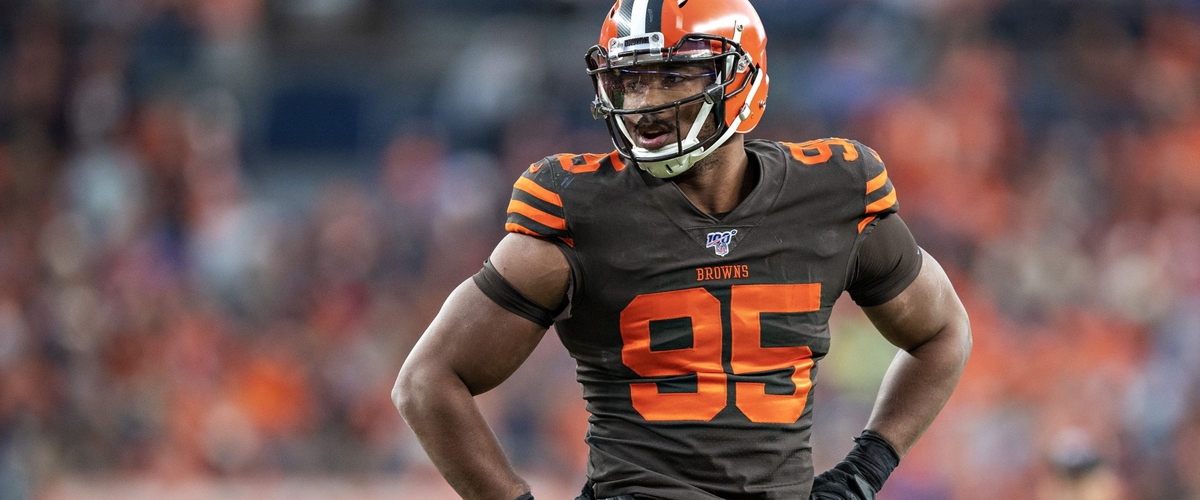 The NFL extension deadline ends today at 4pm ET and there has been quite a bit of activity in the last few days.
Let's dive into the latest rumblings from around the league.
Kansas City looks to run it back:
The Kansas City Chiefs and star DT Chris Jones have agreed to a 4-year, $85 million extension with $60 million in guaranteed money.
The Chiefs placed the non-exclusive franchise tag on Jones earlier this year and locking up the defensive stud is a major step in a possible repeat for the defending Super Bowl champions. Jones has 136 tackles and 33 sacks in his first 4 seasons in the NFL.
Garrett gets paid:
Myles Garrett is gearing up to sign a 5-year, $125 million contract extension with the Cleveland Browns that includes $100 million in guaranteed money making him the highest-paid defensive player in league history.
One of the most lethal pass-rushers in the NFL, Garrett has racked up 30.5 sacks and 104 tackles in his first 3 seasons.
No new deal likely to happen for Dak:
Contract negotiations have apparently stalled for the Dallas Cowboys and quarterback Dak Prescott.
Dallas made a final offer to Prescott that would have paid him up to $35 million annually and more than $100 million guaranteed but the two sides have not come to terms with a deal.
Unless both sides can work out a last-minute deal this afternoon, Prescott will play out the $31.4 million franchise tag this upcoming season and become an unrestricted free agent in 2021 making him the most sought-after player next offseason.
Jacksonville putting stranglehold on Yannick:
The Jacksonville Jaguars still seem reluctant to trade disgruntled defensive end Yannick Ngakoue.
Ngakoue requested a trade from the team back in March and instead of granting him his request the Jaguars placed the franchise-tag on him preventing him from becoming a free agent.
The Pro Bowl lineman has been vocal on social media about his desire to move on to another team and has been engaged in contract discussions with other teams, but it appears that Jacksonville is playing cat and mouse.
Tennessee, Derrick Henry agree to terms:
The Tennessee Titans lock up their star running back Derrick Henry on a new 4-year deal.
Terms of the last-minute deal are undisclosed at the moment. Henry was franchise-tagged by Tennessee on March 16th, and there were looming doubts that a deal was going to get done by the end of the deadline.
Henry made his 1st Pro Bowl last season while leading the league in rushing yards (1,540) and rushing touchdowns (16).
With Henry and quarterback Ryan Tannehill now signed long-term, the Titans remain contenders in the AFC.
---