UConn gets to halfway point with 2-1 win over RIT
This is the exact middle point of the 2017-2018 Hockey East schedule for UConn. As they sit now their conference record is good enough for 7th place in Hockey East.
That would be high enough for a home playoff game if they are still there or better by mid-February but with games against Providence, BC, and Northeastern coming up it will still be a tall order.
The Huskies can gain some ground and repair the damage from a less than mediocre season, by capitalizing on their weaker opponents like UMass/Amherst, and Merrimack. They did exactly that against poor Vermont, winning two of three.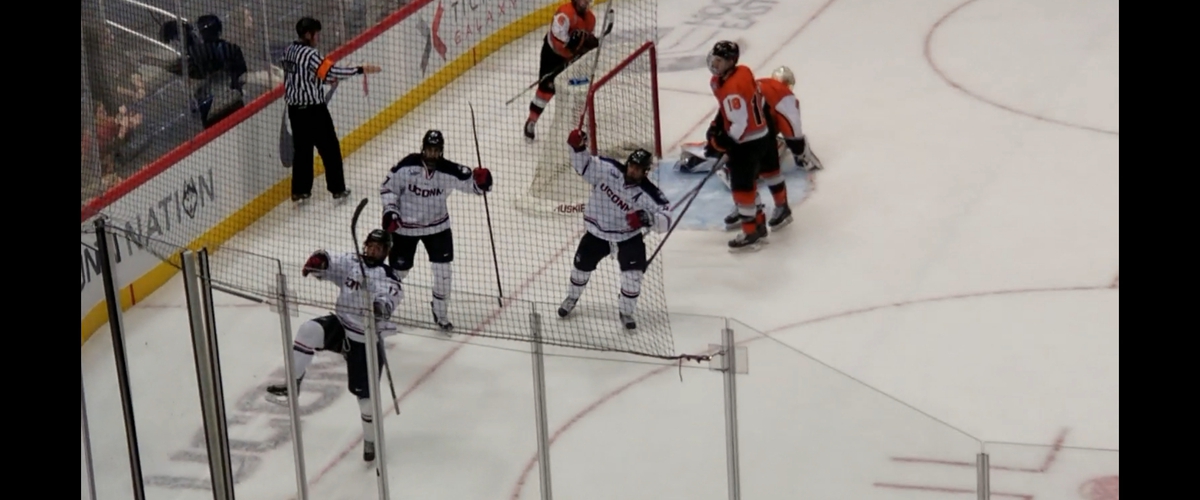 UConn is third in goals scored in Hockey East standings(27) but they are also second to worst on goals allowed(27). That can be a bit surprising especially as of late. The Huskies have only allowed one goal in 6 of their last 9 games. Superstar goalie Adam Huska is mostly responsible for the brick wall status. He has allowed only one goal in five of his last six starts. Truly more Hartford Wolf Pack fans should be paying attention to a goalie the New York Rangers drafted and who could be supplanting Henrik Lundqvist in just a few short years.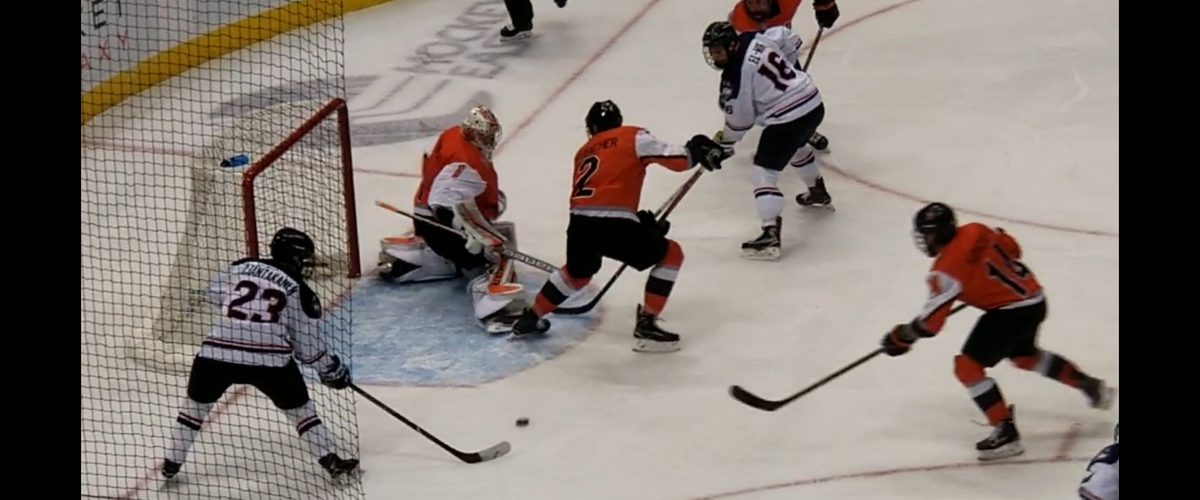 Last Saturday UConn welcomed in RIT who they played to a 1-1 tie last season. The UConn Huskies were desperate for a win streak, they had not won two games in a row since beating Maine and then AIC a week later back in early October.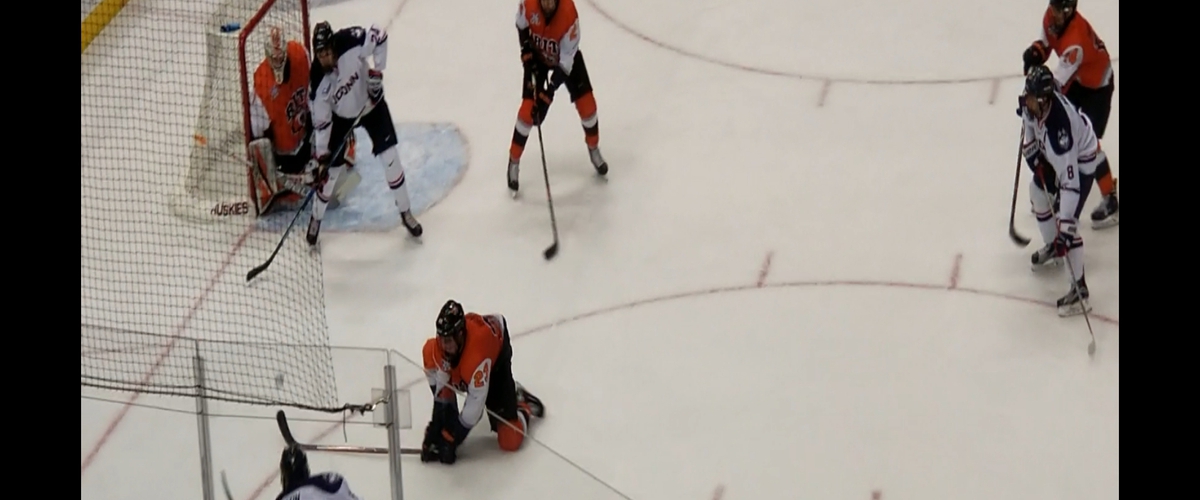 The Huskies worked way too hard for a 2-1 win in which they had 9 power play opportunities. They were able to score twice on those 9 chances both in the first period, watch Senior Jesse Schwartz score the power play game winning goal right here.
UConn now will face a Northeastern team this Tuesday at the XL Center a team whom they have never beat in their short Hockey East tenure. After Tuesday's game UConn gets an opportunity to get a couple of wins as they play UMass Amherst in Massachusetts on Friday and then home at the XL Center next Tuesday.
Breakaways:
Well into their fourth season in Hockey East the glamour and shimmer of a spot on the national collegiate stage has died down a bit for attendance at the XL Center. However don't let that fool you into believing that they are drawing poorly. Although UConn is 5-10-2 overall they still draw better than half of their division one rivals. UConn is 24th in attendance out of 60 teams. Imagine just how well they would actually draw if they could recruit a little better and win more games than they lose?
UConn does not have a winning record overall against RIT but they are 3-1-1 in their last four games against RIT AND 1-1-1 since leaving the Atlantic Division for Hockey East.
UConn continues to excel on face offs. One of the keys to winning the game against RIT was that UConn was 35-17 on face offs and with a game so tight in score, gaining possession of the puck often becomes paramount.