Gator Football Theory: Tim Tebow Curse
I'm a die-hard Florida Gator football fan. I never liked the team until I started going to school at UF back in 2013. 4 years later, and a recent graduate from the school, I will bleed orange and blue 'till I die. But my loyalty for this team doesn't mean I can't talk shit about them when they look god awful. And, to be perfectly honest, this football program has been "god awful" since our patron saint, Tim Tebow, left for the NFL. While he was clearly not destined to be an NFL quarterback, Tebow is still one of the best in college football history. A Heisman trophy winner and 2x National Champ, Tebow left a legacy behind in Gainesville that will last forever.
BUT, this is where things get tricky. I know Timmy is, obviously, very religious, I'm starting to think he put a little hex on my Gators. Why? WELL, because despite being one of the top football powerhouses of the past 20 years, we cannot seem to start a good quarterback. Time and time again we recruit kids that were supposedly good quarterbacks in high school, and they get to the Swamp and fizzle out quicker than an opened can of Miller Lite.
I'm just going to run through the names of the starting Gator quarterbacks since Tebow left: John Brantley, Jacoby Brissett, Jeff Driskel, Tyler Murphy, Skyler Mornhinweg, Treon Harris, Will Grier, Luke Del Rio, Austin Appleby, and now Felipe Franks.
Some of these guys have interesting stories. When the Gators decided to run with Driskel instead of Brissett, he transferred to NC State and had a very good college career. He is now starting in place of the injured Andrew "No" Luck in Indianapolis. Gator curse.
Jeff Driskel was a 5-star recruit coming into college, but was just a very average and ho-hum QB. He looked like nothing like a 5-star player and was carried by his defense to a Sugar Bowl appearance, a la Mark Sanchez to the AFC Championship Game. Gator curse.
In my junior year, Will Grier led the Gators to a 5-0 record to start the season! The electricity on campus and around Gainesville was amazing. It finally felt like we had a new Tebow under center. Then, of course, Grier got busted for taking a steroid known as ligandrol. He was subsequently suspended for the rest of the year, transferred, and is now the starting QB at West Virginia. Gator curse.
Did you know we even had god damn Cam Newton on the Gators? He was poised to become Tebow's immediate successor and wouldn't that have been amazing! But, in a very unsurprising turn, Cam got in trouble for allegedly stealing a UF student's laptop. IN the end, he transferred away to avoid imminent expulsion from the school...once again, Gator curse.
I'm really starting to believe that Tim Tebow, Mr. Perfect, himself, who always does the right thing, has put a curse on his former team and school, Maybe his ego is a lot bigger than everyone realizes, and he doesn't want to risk another QB having the same kind of success that he did in school. I can't say for sure, but something is going on in Gainesville..
I really hope Felipe Franks pans out because he looks to have the potential to be a star for Florida. I just hope Tebow's curse does not take him down first.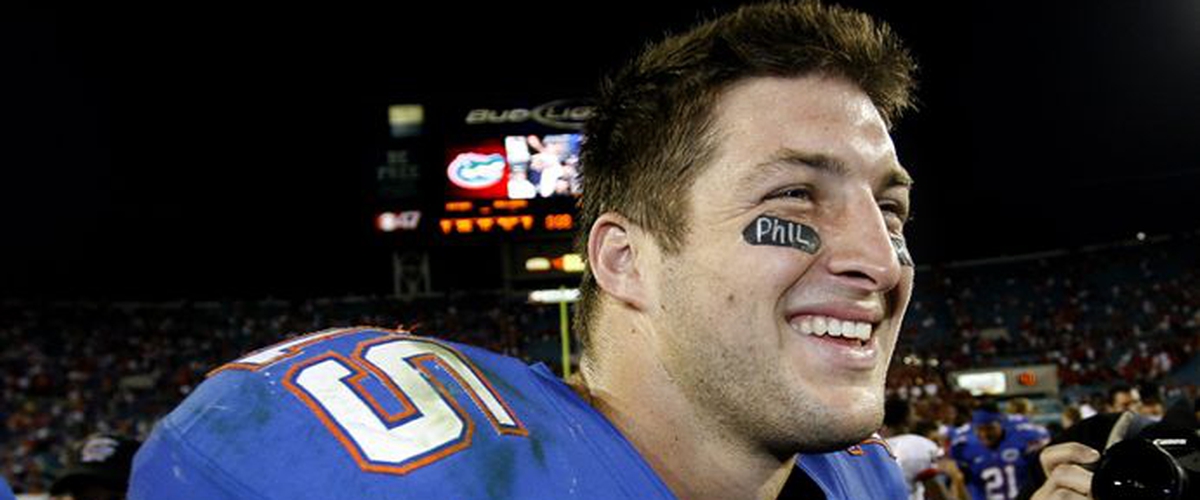 ---