Divisional Preview: Winnipeg Jets
?This week on Homers and Hat Tricks we take a look at the Central Division. We will preview each team this week and make our predictions next week. Let us know what you think in the comments below.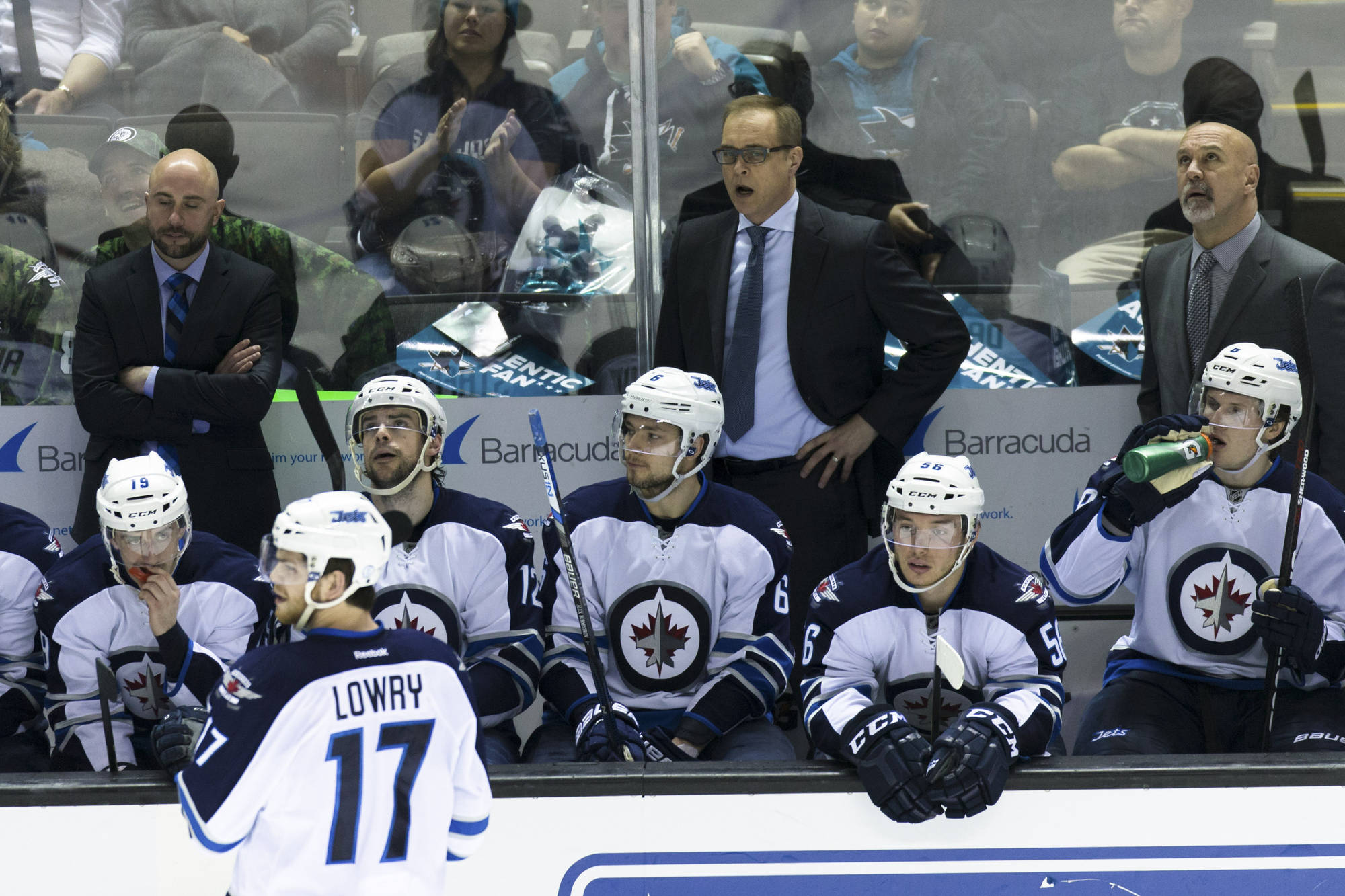 John Hefti-USA TODAY Sports
A year after making the playoffs for the first time since returning to Winnipeg, the Jets were expected to compete with the best teams in the West all season long. Instead they flamed out and ended up with a lottery pick. What went wrong for a team that has some of the best home ice advantage in the league?
Well question marks in net, an inept power play and a lack of scoring will pretty much do you in and that's what happened in Winnipeg.
The Jets have been riding Ondrej Pavelec since their days in Atlanta and for as much promise as he had, he has yet to deliver. When he isn't hurt, Pavelec is severely inconsistent. Take out last season, which we see now was a fluke, and Pavelec is a borderline .500 goalie. Backup Michael Hutchinson wasn't much better last year going 9-15-3 a year after winning 21 games.
The big surprise with the Jets was how poorly their power play unit was, successful at just a 14.8% clip last in the league. With the players they had its pathetic how little they scored with the man advantage. Dustin Byfuglien and Jacob Trouba at the line have big shots but also skill to move deep into the cycle on the power play. Mark Scheifele and Blake Wheeler are skillful forwards that can put the puck in the net. This team just couldn't finish a play when it mattered.
That lack of finish didn't just confine itself to the power play, it hit every facet of their offensive game. The Jets netted just 212 goals this past year and only 6 players had more than 10 goals. Scheifele led the team with 29 goals, Wheeler netted 26 and Drew Stafford had 21. They were the only three to crack 20 goals.
The good news for Winnipeg was the emergence of Nikolaj Ehlers. The rookie posted 38 points in 72 games and put in time on the power play. Ehlers will be working on the top line this year and see plenty of power play time as well.
The Jets used the 2nd overall pick to select Patrik Laine from Finland and he will crack the starting lineup this year. Laine participated in the World Cup of Hockey this year and showed that while he still has much to learn, he is ready to play in this league.
Winnipeg will be relying on three new left wingers to try and provide that spark to the offense that seemed to be missing last year. But the Jets will need to do so much more in order to get back the playoffs.
They will need either Pavelec or Hutchinson to take the reins early on and run with it, their top players have to show up when they have the man advantage and they have to score, score and score some more. This is a big year for Winnipeg, if they've fall flat again they could be looking at a rebuild yet again.
Can Winnipeg make it back to the playoffs? How much will Patrik Laine help in his first year? Let us know in the comments.
---