25 Teams In 25 Days: Canarsie Chiefs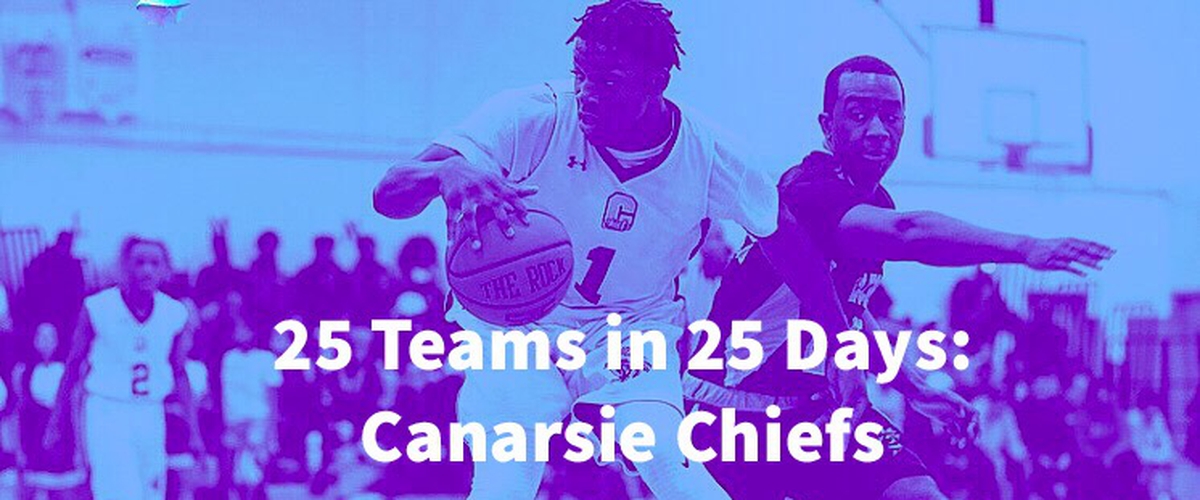 Photo Credit: Jon Lopez Photography
2017-18 Season at a glance: 12-12 overall record reached the psal 2nd round of playoffs
Key additions: Chad Duke (Xaverian Transfer)
Players to Watch: Adisa Issac, Wilkerson Clerville, Chris Collis
The Canarsie Chiefs boys basketball team is one of the newest additions to our High school basketball preview series. The chiefs made it back to the playoffs in Jake Edwards's first season last year, and they will look to improve on that this year.
The Canarsie Chiefs will be led by their senior group of players Wilkerson Clerville, Chris Collis and Adisa Issac.
Issac a 6-6 forward excels on the gridiron as he has earned tons of major Division one offers from schools such as Penn State, Texas A&M, Rutgers, Tennessee, Florida and many more, but he is also a great player on the hardwood as well. Issac averaged 19 points and 12 boards per game for the Chiefs, and he will look to be the inside force for them again this year.
The backcourt of Chris Collis and Wilkerson Clerville are out to prove that they are one of the best backcourts in the A division. "Both will be a tough cover," says assistant coach Kyleek Alford. Chad Duke, a transfer from Xaverian who is known as a scoring machine, will give the Chiefs an additional offensive weapon.
Key Games to Watch
12/14/18 at Brooklyn Law and Tech
If the Chiefs want to show and prove that they can compete with the best "A" teams in the city, this is one game where they need to prove themselves. This game against defending PSAL city champion and fellow Adidas school Law & Tech will be one of their biggest games of the season.
12/27-12/29 Roundball classic in Leesburg, GA
The Chiefs will be closing out 2019 down south at the roundball classic in Leesburg, Georgia. This is a perfect time for the team to get some exposure, bond as a team and compete against the best from other regions in the country.
1/4/19 vs. Bedford Academy
The Chiefs lost big to Bedford Academy last year in the playoffs, and they will have another shot at them to start off the new year.
January 19th vs. LaSalle at the South Shore HS MLK classic
It's only right that the Chiefs go up against one of the best teams In the CHSAA A division. This is one game worth watching because both squads are well-coached and who doesn't like a CHSAA vs. PSAL matchup?
Outlook for 2018-19 season
Canarsie is ranked in the top 10 of best A division teams in the city according to NYCbasketball.com. The chiefs have high expectations of being a contender in the PSAL, and with the experience Coach, Jake Edwards has had they can get there. If the Chiefs can get a big season from their core group of players, they are more likely to make a deep playoff run in the PsAl A division.
---