Fantasy Hockey: Atlantic Division Sleepers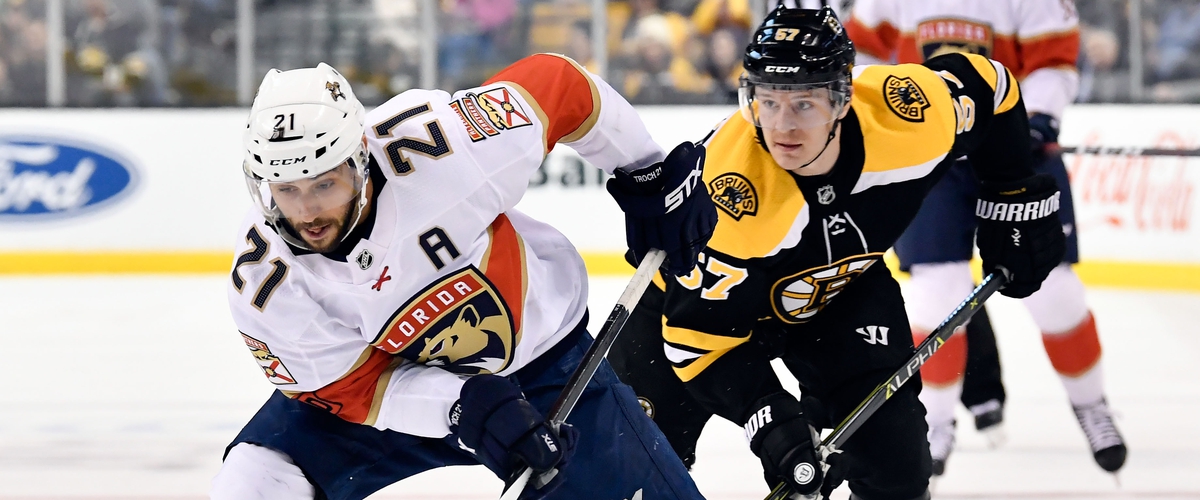 As the NHL season draws closer, most people begin to develop a general consensus of the top players available for the upcoming season. But what about players that fly under the radar? Potential late-round gems that can win your pool? Well, I've got you covered. Here are my favourite sleepers for each team in the Atlantic Division!
Boston Bruins: Ryan Donato, LW
Donato has made significant strides since being drafted 56th overall in 2014 by the Boston Bruins. His third year at Harvard last season was easily his best, as Donato tore up the NCAA with 26 goals and 43 points in 29 games. He made a smooth transition to the pros in at the end of '17-18, potting an impressive 9 points in 12 NHL games and solidifying himself as a member of the Bruins. Donato will be given every opportunity to crack the top-six in Boston; thus he is a good high-upside pick that you can probably sneak in with the last pick in your draft.
Buffalo Sabres: Sam Reinhart, RW
Reinhart went on a tear to end 2017-2018, with 37 points in his final 41 games. On what is expected to be a much improved Sabres team, Reinhart has a chance to obliterate his career-high of 50 points on a line with Jack Eichel & Jeff Skinner. Make sure to snatch up the former second overall pick in the later rounds of your draft.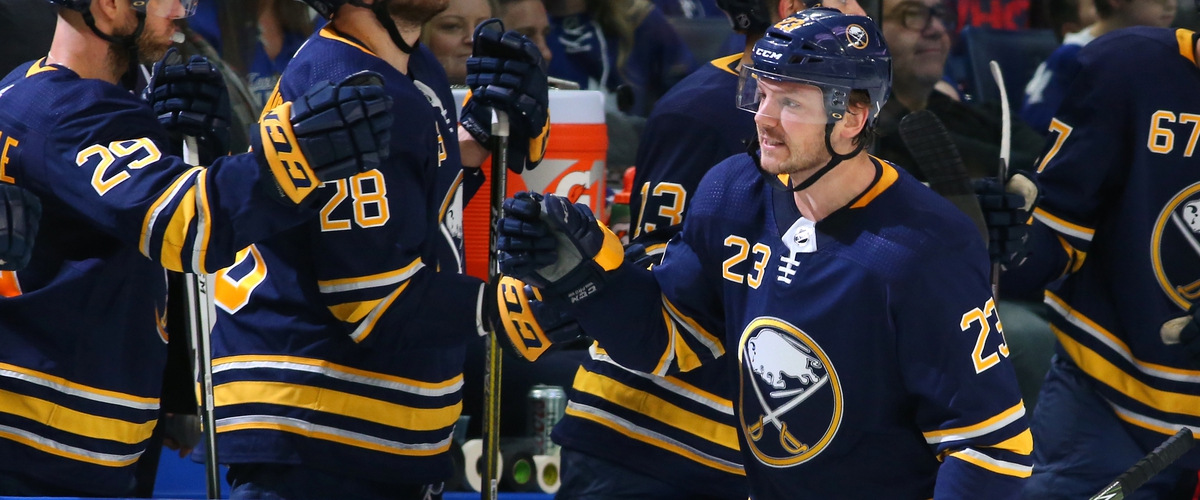 Detroit Red Wings: Anthony Mantha, LW
On a team with very limited offense, Mantha has the chance to step up and become the main weapon of Detroit's attack. The 6-foot-5, 225-pound winger has taken a while to finally become a full-time NHLer, but the 24-year-old broke through last season with 24 goals and 48 points in 80 games. In 2018-2019, Mantha will get more than enough minutes at both even-strength and power-play to be able to crack 30 goals or more.
Florida Panthers: Vincent Trocheck, C
Trocheck, 25, quietly had an excellent season last year, racking up a career high 75 points in 82 games. In leagues that value shots and shot attempts, Trocheck is gold. The centre loves to shoot the puck, finishing sixth in the NHL with 287. Very good value as a second line centre that you can easily get in the fourth round.
Montreal Canadiens: Jeff Petry, D
Petry shone in the absence of Shea Weber last season, taking advantage of the extra power-play minutes and posting a career-high 42 points. With Weber out until at least December, expect Petry to crack around 35 points this season. Don't take him over bankable value (like Ryan McDonagh) but Petry is a worthy gamble with the last pick in your draft, manning the first pairing on what should be a somewhat improved Canadiens team.
Ottawa Senators: Thomas Chabot, D
Chabot had a slow start to the season but gained confidence as the campaign went on, finishing with a respectable 25 points in 63 games. He'll hit the ground running this season, but because he is on such a bad team I'm going conservative and projecting 35 points for Chabot in 2018-2019. If Erik Karlsson gets traded sometime this season, there is a legit chance Chabot replaces him as the teams' number one defenseman.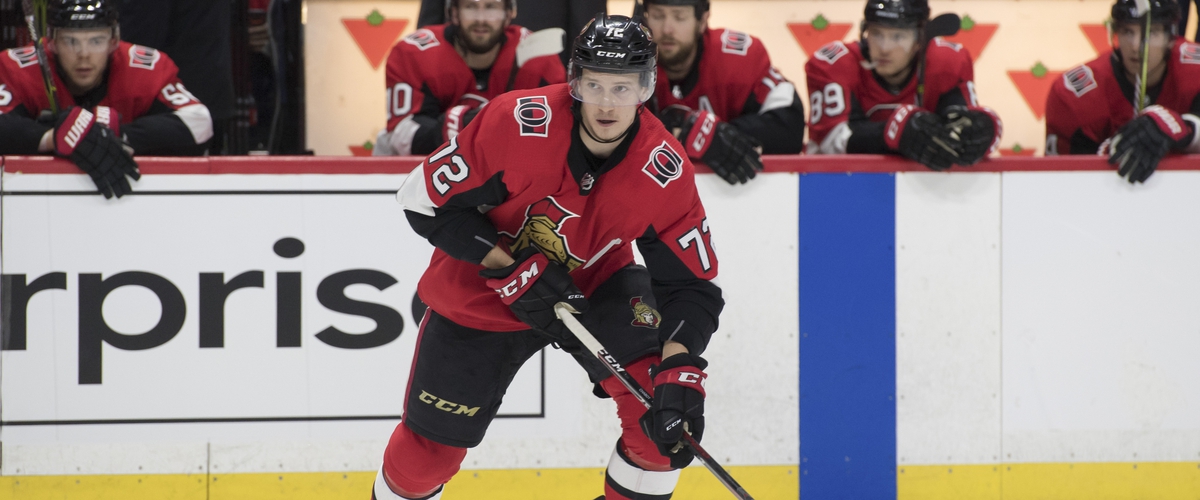 Tampa Bay Lightning: Brayden Point, C
Point, 22, was a beast for the Lightning in 2017-2018, logging heavy minutes and posting 66 points in 82 games. The 79th overall pick in 2014 took his game to another level in the playoffs, with 16 points in 17 postseason games despite not seeing much power-play time. I'm going to be all over Point this season, especially in leagues that count plus/minus.
Toronto Maple Leafs: William Nylander, RW
Under a team so heavily scrutinized, it is hard to find a player who truly flies under the radar. But don't let the addition of John Tavares, along with the hype surrounding Mitch Marner and Auston Matthews, make you forget about Nylander. Despite posting 61 points in both his two full seasons, Nylander's even strength points went from 35 to 49 as the Swede saw less power-play time. More of that, along with a full season of Matthews, makes Nylander a good bet to top 70 points in 2018-2019.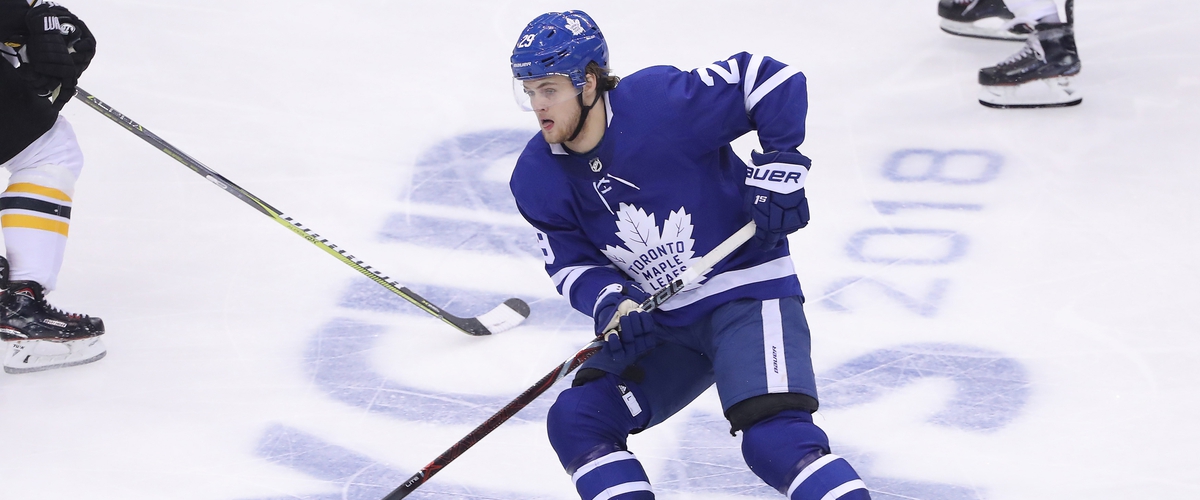 ---