Fantasy Hockey: Projecting the Top Ten Scorers in 2018-2019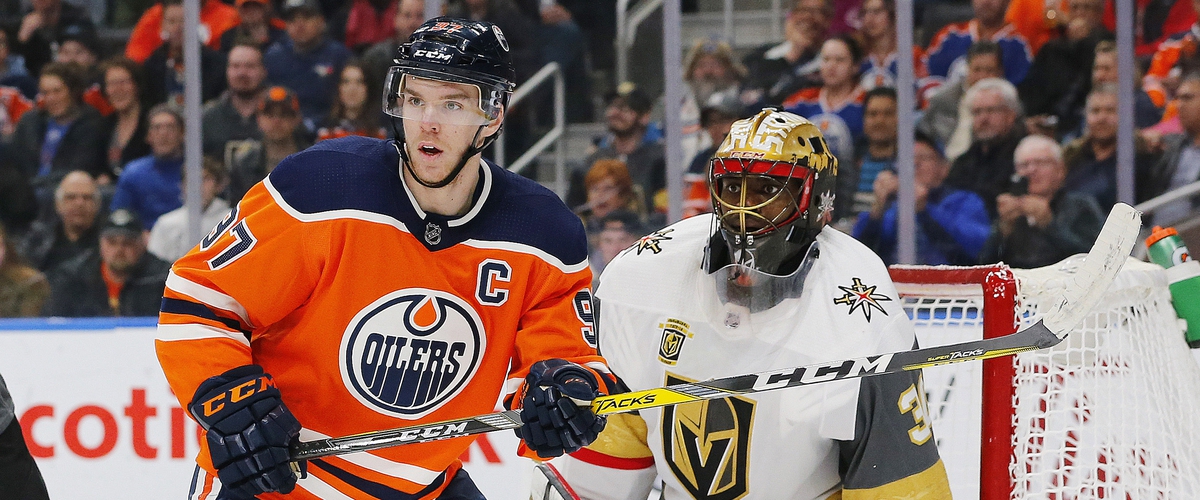 It's that time of year! Training Camp starts in less than two weeks, and preseason is in less than a month! It is time to start prepping yourselves for Fantasy Hockey! Below are my projected top ten scorers for the 2018-2019 season, along with a few honorable mentions. Enjoy!
#1: Connor McDavid, C, Edmonton Oilers: 119 Points
Yes, this is an aggressive projection, but McDavid is more than capable of reaching these heights. McDavid had 62 points in the final 41 games of the season, which is a 124-point pace over the course of a full season. On top of the way he ended 2017-18, McDavid is determined to lead the Oilers back to the playoffs and has been training like mad this offseason.
#2: Nathan MacKinnon, C, Colorado Avalanche: 103 Points
MacKinnon had 97 points in just 74 games last season, so its only inevitable he reaches the 100-point mark sooner than later. I know it's only been one season, but MacKinnon is the real deal. He went up against the opposition's top lines every night and was an absolute beast. As a young Avs team (featuring players like Tyson Jost, Samuel Girard, Vladislav Kamanev, and Conor Timmins) continues to progress, that will mean even more points for MacKinnon.
#3: Nikita Kucherov, RW, Tampa Bay Lightning: 100 Points
Back-to-back seaons in the triple digits are difficult, but Kucherov has the talent and supporting cast to do so. He is in his prime, motivated to win a Cup, and is playing on a bomb line with Steven Stamkos and J.T. Miller.
#4: Sidney Crosby, C, Pittsburgh Penguins: 95 Points
Crosby had a great second half of the season, and great players like him don't like to lose. In 2018-19, Sid the (not really) Kid will be rested and as motivated as ever. Also, continued improvement from Jake Guentzel will add a handful of points to Crosby's regular tally of around 90 points.
#5: Brad Marchand, LW, Boston Bruins: 94 Points
You may hate him, but the numbers don't lie. Marchand had an impressive 85 points in just 68 games, which projects to 102.5 points over 82 games. While Marchand is unlikely to ever make it to triple digits, a season in the mid-90s is overdue.
#6: John Tavares, C, Toronto Maple Leafs: 91 Points
No one on the Leafs is going to blow off the roof on a team with so many high-end offensive players, but Tavares is the best bet to lead the team with scoring. Playing with Mitch Marner and Patrick Marleau is a definite step up from Jordan Eberle and Anders Lee, and Tavares will be energized playing for a cup contender in his hometown team.
#7: David Pastrnak, RW, Boston Bruins: 90 Points
Pastrnak absolutely lit up the scoresheets in the playoffs, scoring 20 points in 12 games. And the line with Patrice Bergeron and Brad Marchand isn't going anywhere. On a Bruins team that has a little less offensive depth than last season, Pastrnak will get more minutes and more points. He's only 22!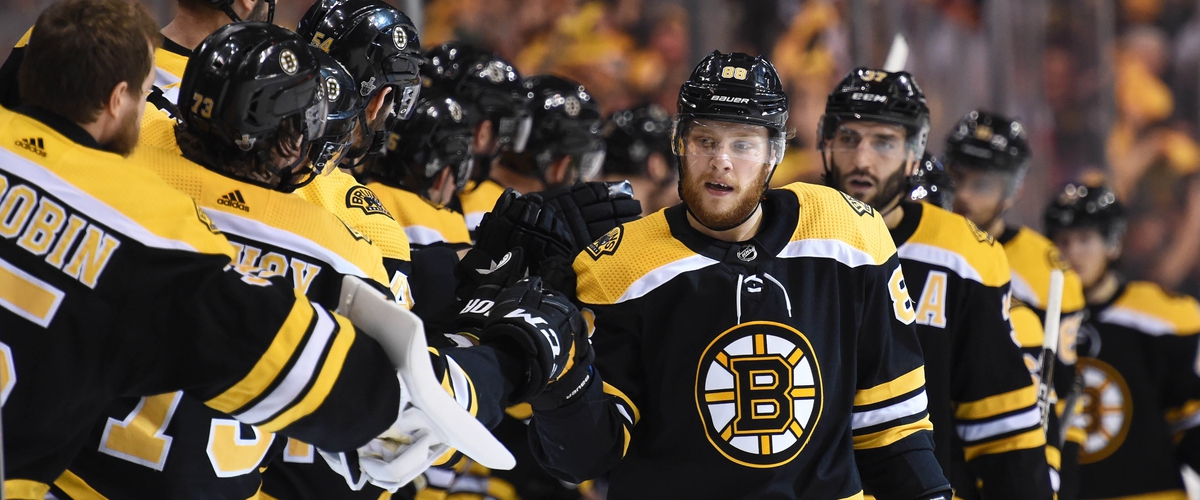 #T-7: Mark Scheifele, C, Winnipeg Jets: 90 Points
Like Toronto, no one in Winnipeg is going to get more than 90-ish points because of the depth up front. But Scheifele is the guy feeding the puck to players like Kyle Connor, Patrik Laine and Blake Wheeler, and he is my bet to rack up points. Scheifele is a guy who gets a large portion of his points at even-strength, but Winnipeg's dangerous power-play is bound to help take his production to the next level.
#9: Steven Stamkos, C, Tampa Bay Lightning: 89 Points
Stamkos has evolved his game from a sniper to more of a playmaker, but there's no way he scores 27 goals; pencil him in for 35. As long as he plays with Kucherov, Stamkos will be limited to the high-80s in terms of points.
#10: Jack Eichel, C, Buffalo Sabres: 88 Points
Eichel has averaged near a point-per-game for the last two seasons, and a healthy season with upwards of 80 points is in line. I gave Eichel's projection a boost after the acquisition of Jeff Skinner. The upside of a line with Skinner, Eichel, and Sam Reinhart is significant.
#T-10: Patrick Kane, RW, Chicago Blackhawks: 88 Points
Kane has the talent return back to 100-point status, but lacks the supporting cast on what is expected to be a mediocre Chicago team. That could change in the future as Alex DeBrincat matures into a potential 35-goal scorer.
Honorable Mentions:
- Evgeni Malkin, C, Pittsburgh Penguins: 87 Points
- Auston Matthews, C, Toronto Maple Leafs: 87 Points
- Tyler Seguin, C, Dallas Stars: 86 Points
---