2019 NHL Draft: Preliminary Rankings (Top 15 + Sleepers)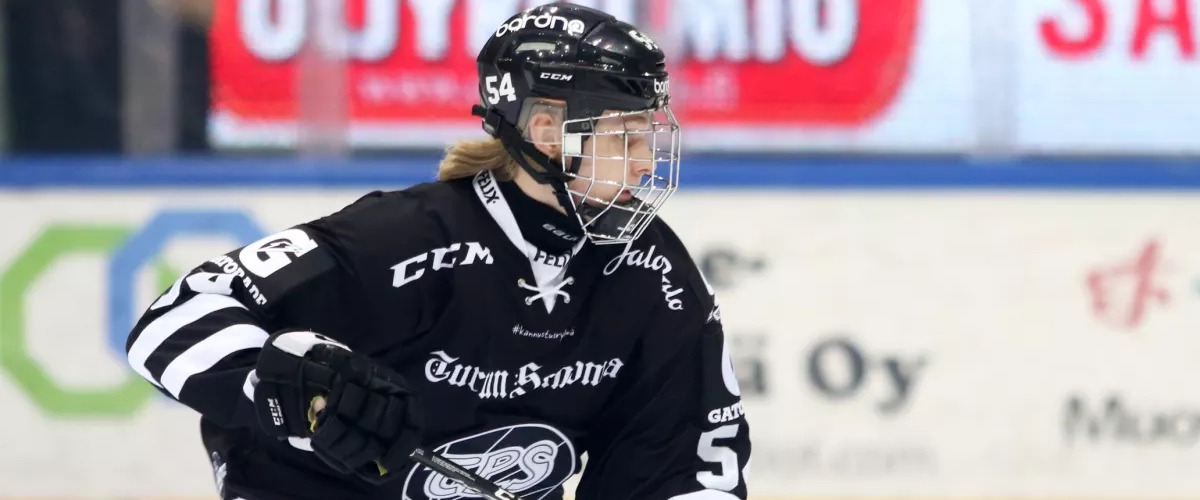 With the 2018 NHL Draft officially wrapped up, it's time we look ahead to an intriguing 2019 crop. If last year was the year of the defenseman, this year is the year of the centre. I have 7 (!) centres in my top 15 prospects heading into 2018-19, which is absolutely crazy.
Also, this year is a very strong year for the WHL and the USNTDP (US National Team Development Program). There are four WHLers in my top ten and four players from the USNTDP in my top fifteen, with another two in my Ones to Watch category. Overall, the class of 2019 is exceptionally talented and deep. Lets dig in to the top prospects!
#1: Jack Hughes, C, USA U18 (USHL)
Height: 5'11' Weight: 161lbs
That Hughes was the best player on a NTDP team featuring 2018-draftees such as Oliver Wahlstrom, Joel Farabee, and Jake Wise tells you a lot about his talent. Hughes is not as big or strong as McDavid, Eichel or Matthews, but has the smarts and skills to match. Hughes is an elusive skater whose elite hockey-sense stood out among older competition at the World U18's, where the phenom potted 12 points in 7 games. As of the time I am writing this, Hughes is still deciding where to play in 2018-19. Unreal passer.
#2: Kaapo Kakko, RW, TPS (Liiga)
Height: 6'4' Weight: 207lbs
Kakko is a Finnish man-child who dominated the junior circuit in Finland this year. Kakko can power his way to the net but also has excellent vision; he can thread the needle and cycle the puck very well. It will be interesting to see how he performs against men in his draft season.
#3: Alex Turcotte, C, USA U18 (USHL)
Height: 5'11' Weight: 194lbs
Turcotte is a versatile, two-way forward with blinding speed. He is a good stickhandler who can dangle past opponents or just blow by them. Turcotte was one the main cogs on a USA-U17 squad that advanced all the way to the third round of the USHL playoffs.
#4: Bowen Byram, D, Vancouver (WHL)
Height: 6'0' Weight: 179lbs
I am a big Byram fan. He is a poised, smooth-skating defender who can play in all situations. He sees the ice really well and his offensive game really started to take off at the end of the season. He will be a big part of the Giants next season.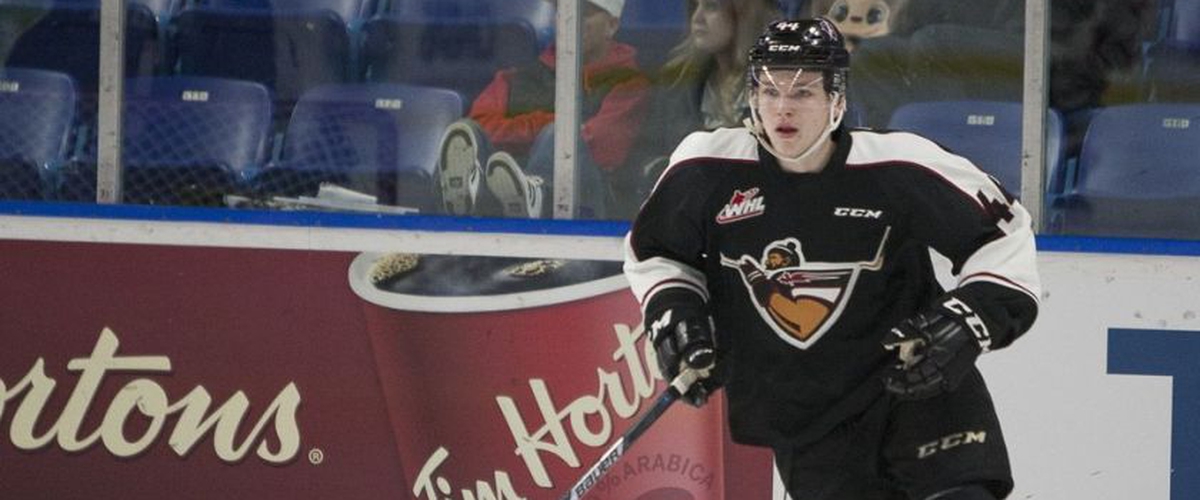 #5: Kirby Dach, C, Saskatoon (WHL)
Height: 6'4' Weight: 185lbs
Dach is a big centre with silky smooth hands and an accurate shot. He was one of the top scorers on a middling Blades team and will probably drive their offense next season. Dach is a solid skater for his size, but he could get quicker.
#6: Peyton Krebs, LW, Kootenay Ice (WHL)
Height: 5'11' Weight: 172lbs
Krebs is an electric winger who plays at a high pace. The staple of his game is his playmaking; he has excellent on-ice awareness and can make plays at high speeds. He was the shining light of hope on an otherwise terrible Kootenay team.
#7: Alex Newhook, C, Victoria (BCHL)
Height: 5'11' Weight: 183lbs
Newhook really impressed as an underager in the BCHL, raking up 65 points in 44 games. He is an impressive skater with a great first step. Newhook also has a hard, quick wrist shot that he loves to use off the rush. Captaining a BCHL team at 17 is something you don't see everyday, and that is what he will be doing next year.
#8: Dylan Cozens, RW, Lethbridge (WHL)
Height: 6'3' Weight: 176lbs
A physical forward with a powerful stride, Cozens was nearly a point-per-game player in his first season in the WHL. He has great puck-protection skills and quick hands in tight spaces, and is not afraid to get dirty in the corners. Gaudy numbers next season could rocket him into the top five.
#9: Raphael Lavoie, C/RW, Halifax (QMJHL)
Height: 6'4' Weight: 192lbs
Lavoie is a big, strong forward with a laser of a shot. The late birthday (missed the 2017 draft by ten days) really turned heads this season by producing at a near point-per-game rate with Halifax and scoring 5 goals in 5 games at the U18's. His skating is improving game by game (and is already better than Dylan Strome at the same age) and his defensive game is starting to mature. Immense potential.
#10: Anttoni Honka, D, JYP (Liiga)
Height: 5'10' Weight: 170lbs
The brother of Dallas Stars prospect Julius Honka plays a similar style to his sibling. The smooth skating, right-shot defender excelled against men at 16, putting up 9 points in 20 games in Finland's top league. Honka sees the ice well and makes a solid first pass, but he also has great puck skills and can carry the puck out of trouble. Strength and physical play are question marks at this time, but there is no denying his upside.
#11: Ryan Suzuki, C, Barrie (OHL)
Height: 6'0' Weight: 172lbs
Suzuki is a smart, well-rounded forward who had success on a stacked Barrie Colts team last season. He has great vision and has terrific positioning; he is always in the right place at the right time. Suzuki isn't going to blow you away with his hands or speed, but he plays at a high pace and is reliable in all three zones.
#12: Trevor Zegras, C, USA U18 (USHL)
Height: 5'11' Weight: 159lbs
Zegras hasn't received as much attention as Hughes or Turcotte, but he is fast, skilled and competitive. He showed he can be the focal point on an offense when injuries hit mid-season, and was a point per game player in the USHL.
#13: Cam York, D, USA U18 (USHL)
Height: 5'11' Weight: 165lbs
York is a smart, mobile defender who moves the puck really well. The rearguard impressed a lot of people by putting up 6 points in 7 games at the U18's. York is a decent defender with an active stick, but he needs to improve his physical play.
#14: Valentin Nussbaumer, C, Biel-Bienne (NLA)
Height: 5'11' Weight: 159lbs
Nussbaumer excelled in Switzerland's Jr. A circuit before getting called up to the NLA. He has great hands and vision, but his skating needs improvement. That said, Nussbaumer is a terrific playmaker and has significant potential.
#15: Arthur Kaliyev, LW, Hamilton (OHL)
Height: 6'1' Weight: 165lbs
Kaliyev scored 31 goals in the OHL last season playing sheltered minutes in Hamilton. Next year, he will get a chance to step into the spotlight. Kaliyev is skilled forward with a bomb for a one-timer. He feasts on the power play and has great hands in tight spaces. His strength and quickness need to get better.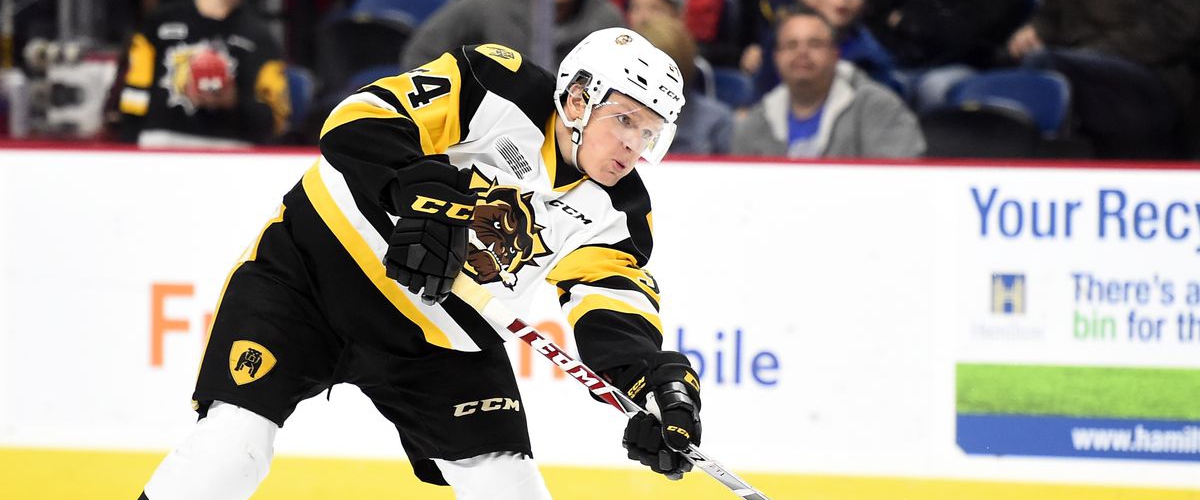 Ones To Watch:
Matthew Robertson, D, Edmonton (WHL)
Height: 6'3' Weight: 196lbs
Roberston is a big, strong, defender who excels in a shutdown role. If he stars to show an offensive flair, watch out!
Cole Caufield, RW, USA U18 (USHL)
Height: 5'6' Weight: 154lbs
Yes, Caufield is quite small, but he knows how to put pucks in the net. Had 8 goals in 6 games at the U17's, and 4 goals in 7 games at the U18's.
Matthew Boldy, RW/LW, USA U18 (USHL)
Height: 6'0' Weight: 174lbs
Boldy is yet another talented forward from the NTDP. He is a great passer and is very creative with the puck. Skating needs improvement.
Maxim Cajkovic, RW/LW, Malmo (SHL)
Height: 5'11' Weight: 187lbs
Cajkovic was a beast at the U18's, raking up 11 points in 5 games. He is beings great energy and electricity whenever he is on the ice. People are curious to see if he will have success against men next season.
Goalie To Watch
Spencer Knight, G, USA U18 (USHL)
Height: 6'3' Weight: 194lbs
Knight is a very good goaltender, so good he could possibly be selected in the top-25 next June. He is everything you want in a goaltender: big, athletic, calm, and technical.
---