NCAA Basketball: The Scouting Report on RJ Barrett
Canadian RJ Barrett impressed through the preseason and was dominant in a 118-84 thrashing of #2 ranked Kentucky. His 33 points led all players, and broke the record for most points in a debut in Duke history. Here is my breakdown of the consensus 2017-2018 High School Player of the Year and potential first overall pick in 2019.
RJ Barrett, SG/SF
Shoots: Left
Height: 6-foot-7
Weight: 202 lbs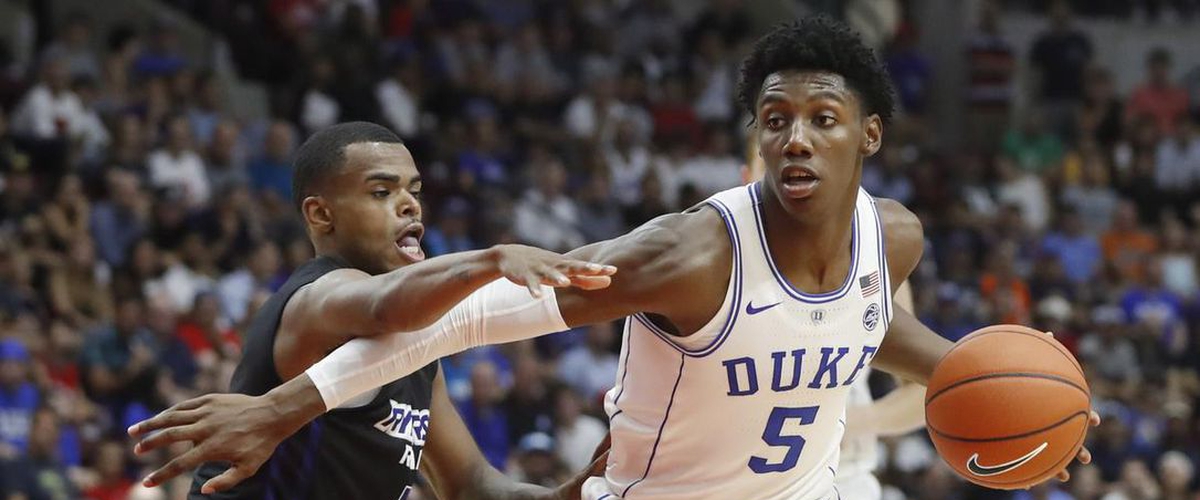 Athleticism: Barrett may not be as explosive as players like his teammate Zion Williamson, De'Aaron Fox or Russell Westbrook, but he has a long, powerful stride that covers distance quickly. Strength is not a concern for Barrett, as he has put on a notable amount of muscle and has had no problems holding off college defenders thus far. In terms of jumping ability, the Canadian can really get up, with the ability to dunk in traffic (with both hands) and grab difficult passes/rebounds.
Shooting/Scoring: Barrett can consistently take and make shots from beyond the arc, and his mid-range jumper is also quite capable. He isn't the most efficient shooter, but Barrett has the mentality and talent to make tough shots, especially when the game is on the line. He's an above average shooter for a SF (and not too bad for a SG), but improvement is always useful. In terms of attacking. Barrett attacks the rim hard and can constantly draws fouls. He is great at getting his defender out of position and thus leading to scoring opportunities. Barrett has a special ability to finish through contact, as displayed against Kentucky. I can definitely see him having a couple 30+ PPG seasons in the NBA.
Basketball IQ: Barrett's Basketball IQ is elite. He sees the court exceptionally well and can find the open man most of the time. This part of Barrett's game will be crucial to Duke's aspirations of winning a national title, as he (as well as PG Tre Jones) will be tasked with getting Reddish, Williamson, and company open looks in transition and off penetration.
Ballhandling: He won't cook you like James Harden or Steph Curry, but Barrett has a solid handle on the ball and rarely gets the ball stolen from him. His crossover is quick and effective. Barrett can also make tough layups with both of his hands, an important skill in both college and the NBA. We'll see him in isolation on offence more as his he builds on this area of his game.
---