NHL Draft Preview: Top 31 Rankings, Sleepers, & More!
With less than a month to go till the NHL Draft in Dallas, it is the time of year when experts submit their final rankings of draft-eligible players. After hours of reading analysis and watching YouTube, here are my armchair-drat rankings. Other NHL Draft content on this blog:
NHL Draft Q&A with Dobber Hockey's Cam Robinson
Draft Day-Eve Mock Draft (Top 31) [Coming Soon]
These are 5 main 'pillars' I use to scout players: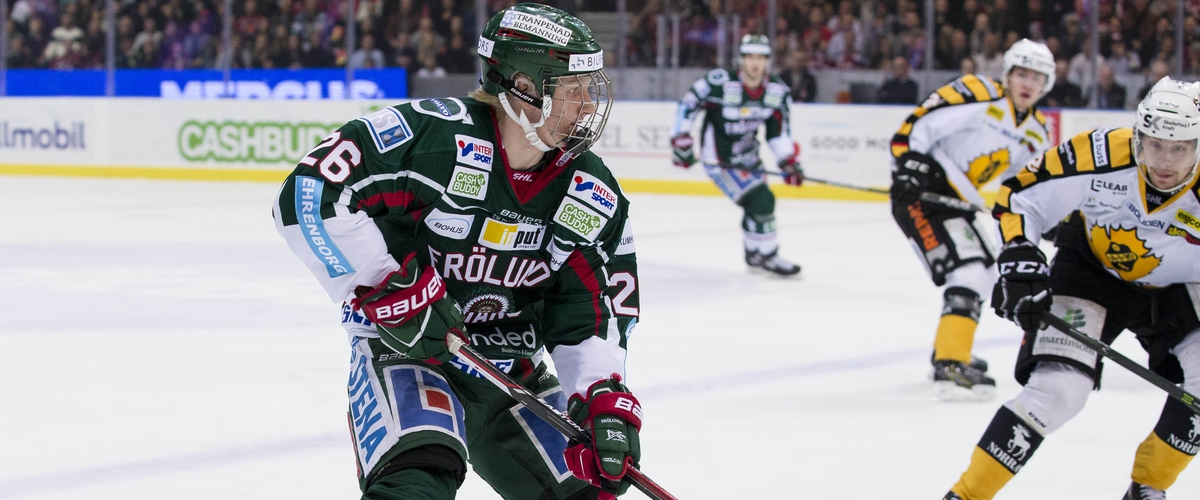 Hockey Sense- A general ability to read the game and anticipate the play and how it is developing is a key skill that allow players to excel against higher levels of competition.
Instincts- Is this player a natural goal scorer? Is his first instinct to shoot or pass? Does he drift towards the net or play safe? These are all things you look for when scouting a player.
Work Ethic- Is the player lazy when back checking? Does he skate hard every shift? Does he go into the dirty areas? Also, if a player is lacking in a certain skill but has a strong work ethic, you make overlook his deficits a little bit.
Puck Skills (shooting, puck-handling, etc.)- If a player has an exceptional shot or hands (or passing ability, though I tend to associate passing with hockey sense), that can boost him in rankings.
Skating- Skating is the least important out of these five pillars (in my eyes), but as the NHL continues to get faster and faster, skating deserves its own pillar. If you have great hockey sense but you are a terrible skater, that is a red flag for a lot of scouts.
Top 31 – Final Rankings
1. Rasmus Dahlin, D, Frolunda (SHL)
A hybrid of Erik Karlsson and Victor Hedman , Dahlin is perhaps the most hyped defenseman to enter the draft since Denis Potvin in 1973. The WJC's Top Defender can do it all from the back-end; he is an effortless skater and is a marvel in transition, with the ability to dangle through an entire team at times. Not only is Dahlin dynamic offensively, but he also has excellent puck-moving capabilities and is a rock solid defender.
Scouts love how Dahlin isn't afraid to get physical, which is a trait which will serve the young Swede well next year in the NHL. The bottom line is that Dahlin is a franchise defender with game-changing ability. Sabres fans should be excited!
2. Andrei Svechnikov, RW, Barrie (OHL)
Svechnikov is such a deadly offensive threat because he can score in a variety of ways. He uses his 6-foot-3, 187-pound frame to play the traditional power forward, but Svechnikov also has a lethal wrist shot that can beat goalies off the rush, as well as a soft-touch in the crease.
In terms of NHL-readiness, there might not be a player more ready to step in and produce against the world's best players. Svechnikov is a fine defender who backchecks hard, but scouts would like to see more physicality and consistency on defense.
3. Filip Zadina, LW, Halifax (QMJHL)
Zadina is a naural goal-scorer who is constantly buzzing. The Czech is responsible defensively, and has impressed scouts with his competitiveness. The World Juniors were Zadina's coming-out party, where he exploded for 7 goals and 8 points in 7 games.
4. Brady Tkachuk, LW, Boston U (NCAA)
There is no denying what Tkachuk brings to the table. Tkachuk is a big, strong winger who is an excellent passer and playmaker. He is competitive, gets physical in the corners and has a good touch. In terms of skating, Tkachuk needs to be more agile and explosive. Some scouts think a year in the AHL would serve him well.
5. Adam Boqvist, D, Brynas (SWE-JR)
Boqvist is a smooth skating, offensively inclined defender. His greatest assets are his vision and his wrist shot, which make him a two-faced threat on the ice. Boqvist rarely coughs up the puck and likes to make the simple plays. In order to play in the NHL, he needs to bulk up and become more physical on defense. He will likely need a couple years before making an impact at the NHL level.
6. Oliver Wahlstrom, RW, USA U18 (USHL)
Wahlstrom is an offensive dynamo with a heavy shot that can be used in a number of ways; He has a wicked one-timer, but he can also score off the rush. Combine that with high-level hockey sense and you have a heck of a player. The knock on Wahlstrom, however, is that he needs to finish his checks and bring his 'A-game' on a more consistent basis.
7. Noah Dobson, D, Acadie-Bathurst (QMJHL)
Dobson is the complete package. He has size (6'3') but can really skate, he has a solid shot, thinks the game exceptionally well, and munches minutes (played nearly 30 minutes a game with Acadie-Bathurst).
Dobson's stock continues to rise with sparkling performances in the QMJHL playoffs and the Memorial Cup (18 points in 22 games altogether so far) and if you consider how much he has improved on a game-to-game basis (especially compared to last season), the excitement level reaches a fever pitch. I've seen some analysts rank him as high as #4 in mock drafts.
8. Quinn Hughes, D, Michigan (NCAA)
Hughes is nothing short of a polarizing player. His combination of explosive skating and smarts make people fall in love with his game, but Hughes is nowhere near your pro-typical defenseman. He loves to rush the puck up the ice and hold onto it in the offensive zone.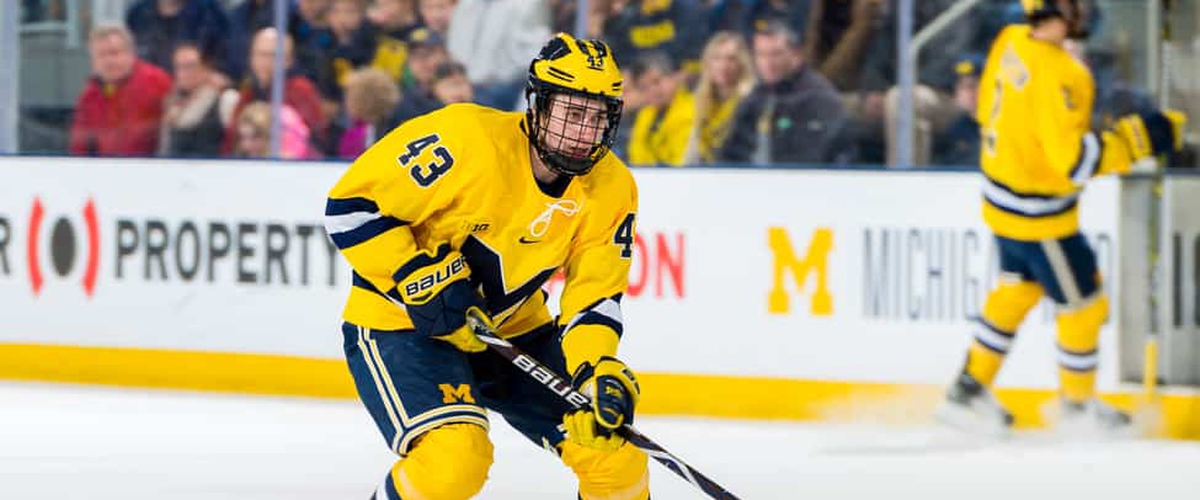 Hughes' exceptional skating will allow him to quarterback the play against a higher level of competition (he also makes a good first pass), but some feel the lack of time and space in the NHL will limit Hughes effectiveness as an offensive defenseman. Not to mention the physical challenge, with him being 5'10'. That said, Hughes has tantalizing potential.
9. Evan Bouchard, D, London (OHL)
Bouchard is another player people are divided upon. Scouts love his passing ability; Bouchard can make a blueline to blueline pass was well as anyone else in this draft, and averaged almost an assist per game in the OHL. The knock on Bouchard is his skating, but in terms of minute munching, physicality and ability to read forecheckers, Bouchard is right there at the top of the draft.
10. Jesperi Kotkaniemi, C, Assat (FIN)
Kotkaniemi impressed with 9 points in 7 games at the World Under 18's, showing off his high-level hockey IQ. Scouts criticized Kotkaniemi's skating last last summer, but the Finn put in the work and is improving his stride every game. Held his own against men with 29 points in 57 games.
11. Ty Smith, D, Spokane (WHL)
Smith is a smart, mobile defender who can munch minutes on the blue line. His exceptional hockey sense allowed him to play in all situations this year with the Spokane Chiefs. Makes a terrific first pass.
12. Joe Veleno, C, Drummodville (QMJHL)
Veleno is a competitive, versatile forward with great playmaking skills. He plays hard every shift and makes an impact on both ends of the ice.
13. Joel Farabee, LW, USA U18 (USHL)
Farabee is a well-rounded, hard working winger who can play up and down the lineup. He blocks shots, kills penalties, and can also cycle the puck and finish scoring opportunities. That he is ranked as low as thirteenth speaks to the talent level of this draft.
14. Barrett Hayton, C, Sault Ste. Marie (OHL)
Hayton is another two-way forward who is responsible in all three zones of the ice. He has soft hands with the puck on his stick and is a solid skater.
15. Vitali Kravtsov, RW, Chelyabinsk (KHL)
Kravstov bounced around all three Russian leagues before lighting it up in the KHL playoffs with 11 points in 16 games. He is hard to stop one on one. Has good puckhandling skills, and is aggressive on the forecheck. May end up being the steal of the draft.
16. Isac Lundestrom, C/LW, Lulea (SHL)
Lundestrom is one of the best defensive-minded players in the draft. He wins faceoffs, is diligent on the backcheck, and has a good stick. Scouts question his offensive upside, but Lundestrom has speed and has proven a consistent scorer.
17. Dominik Bokk, RW, Vaxjo (SHL)
Bokk is a speedster with a high skill level. He impressed in Sweden's junior league with 41 points in 35 games and earned a call-up to the SHL. He is an intriguing prospect with immense potential. Scouts would like to see more of him against men.
18. Rasmus Sandin, D, Sault Ste. Marie (OHL)
Sandin is another small, mobile defender who loves to create offense. He isn't the fastest skater but makes up for it with his agility and quickness. Scouts would like to see Sandin polish his defensive positioning and physicality.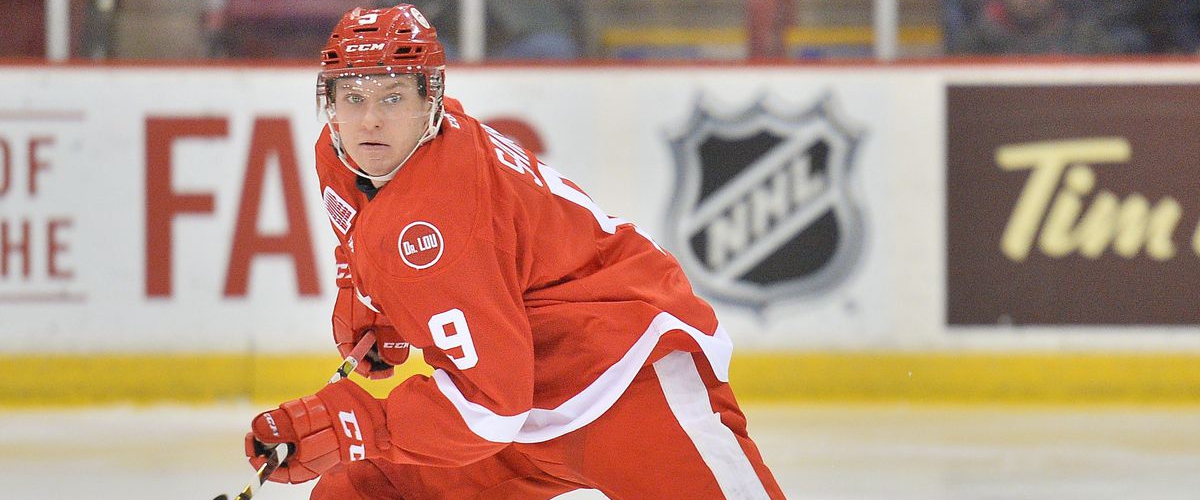 19. Martin Kaut, RW, Pardubice (CZE)
Kaut had a terrific WJC with 7 points in 7 games, and had a successful season against men with 16 points in 38 games. His game is suited to compliment other talented players, as Kaut is fast with an active stick and not afraid to go into dirty areas.
20. Ty Dellandrea, C, Flint (OHL)
The leading scorer on a mediocre team, Dellandrea turned heads with 5 points in 5 games at the U18's. Dellandrea is an explosive skater who has great positioning in the offensive zone. He is a hard backcheker who plays with grit, but finished a -30 in plus/minus. Is that just the result of an awful team?
21. Grigori Denisenko, LW, Loko Yaroslav (MHL)
Denisenko is a unique blend of skill and girt. He skates like he was shot out of a cannon, and he is a tenacious forechecker. Blend that with soft hands and you have an intriguing player. Once raked up 27 penalty minutes in three games at the World Jr. A Challenge.
22. Jonatan Berggren, RW, Skelleftea (SuperElit)
Berggren is another player who really impressed at the U18's with 5 goals and 10 points in 7 games. He is an invaluable mix of tenacity and speed, which speaks to his potential as a top-six forward.
23. Akil Thomas, C, Niagara (OHL)
Thomas is a well-rounded forward who is solid in every category. Scouts would like him to add muscle, but Thomas is a smart player who had a successful year in Niagara with 81 points in 68 games.
24. Serron Noel, RW, Oshawa (OHL)
Noel's size (stands 6'5', 209 pounds) and powerful stride have scouts excited. He struggled at certain times this year but has shown flashes of the dominant power forward he could be. He has high-level athleticism.
25. Bode Wilde, D, USA U18 (USHL)
In terms of skating and size, Wilde is right there at the top of the draft. But his questionable hockey sense, along with a mediocre performance at the U18's, have dropped him in these rankings. Wilde is a project, but the payoff could be more than worth it.
26. Rasmus Kupari, C, Karpat (FIN)
Kupari is an elusive, talented player with good vision , but he has been terribly inconsistent this season and some scouts have questioned his maturity level. But as he showed during the Ivan Hlinka summer tournament (7 points in 4 games), he has potential to become a impact player at the NHL level.
27. K'Andre Miller, D, USA U18 (USHL)
What makes Miller an attractive pick is that the 6-foot-4, 205-pound defenseman only started playing defense a few years ago (he switched from playing forward). The raw athlete is a good skater and has picked things up quickly playing in the USHL.
28. Ryan McLeod, C, Mississauga (OHL)
McLeod is an amazing skater just like his brother Michael (went 12th overall to the New Jersey Devils). He pushes the pace on offense and puts good pressure on defense, but scouts question if he has the tools to make an impact offensively at the next level. He tries to be too fancy with the puck.
29. Jacob Olofsson, C, Timra (Allsvenskan)
Olofsson is a well rounded, high character player who you would want on your team. Scouts question his overall talent level, but Olofsson is a hard worker and a dog on defense.
30. Ryan Merkley, D, Guelph (OHL)
If you are talking pure talent, Merkley is top ten in this draft. He has excellent vision and puck skills. That said, he tends to turn over the puck way too much (and he's not even playing against men yet) and can be lazy on the backcheck. Combine that with rumoured attitude problems and you have a controversial pick.
31. Alexander Alexeyev, D, Red Deer (WHL)
It's been a tough year for Alexeyev, considering his mother passed away in January. Nevertheless, Alexeyev showcased his abilities as a puck retrieving, shut down defender in 45 games with Red Deer and has a chance to become a solid, minute munching quarterback if he develops right.
Notable Players Exempt From List
- Jared McIsaac, D, Haifax (QMJHL)
- Benoit-Oliver Groulx, C/W, Halifax (QMJHL)
- Mattias Samuelsson, D, USA U18 (USHL)
- Allan McShane, C, Oshawa (OHL)
- Jack Drury, C, Waterloo (USHL)
- Jake Wise, C, USA U18 (USHL)
- Nicolas Beaudin, D, Drummondville (QMJHL)
Top Three Draft Eligible Goaltenders
Jakub Skarek, G, Jihlava (CZE)
"He has a solid butterfly that covers the ice well, and he has the size to cover a lot of net. He's calm, but there's also no hesitation to his game." – The Hockey News
Alexis Gravel, G, Halifax (QMJHL)
"He's tall, quick and his big frame covers the majority of the net. He tends to square up to the shooter and maintains a steady glove. " – The Hockey Writers
Lukas Dostal, G, Trebic (CZE)
"(Dostal) had a solid season split between HC Kometa Brno U-20 (.919 save percentage) and SK Horacka Slavia Trebic in the Czech Republic's 1.liga (.921 save percentage)" – Broad Street Hockey
2019 Draft- Sneak Peek
Here are five names to remember for next year's NHL Draft, which projects to be an exceptionally strong class!
Jack Hughes, C, USA U18 (USHL)
Hughes is a slippery skater, and if we are talking pure talent level (offensively), he is not that far off from McDavid, Matthews, and Eichel. His puck handling skills are off the charts. Played a year up in the USHL (with players eligible for this year's draft) and was one of the leading scorers, centring the first line. Absolutely torched the U17's (15 points in 6 games) and U18's (12 points in 7 games) this spring.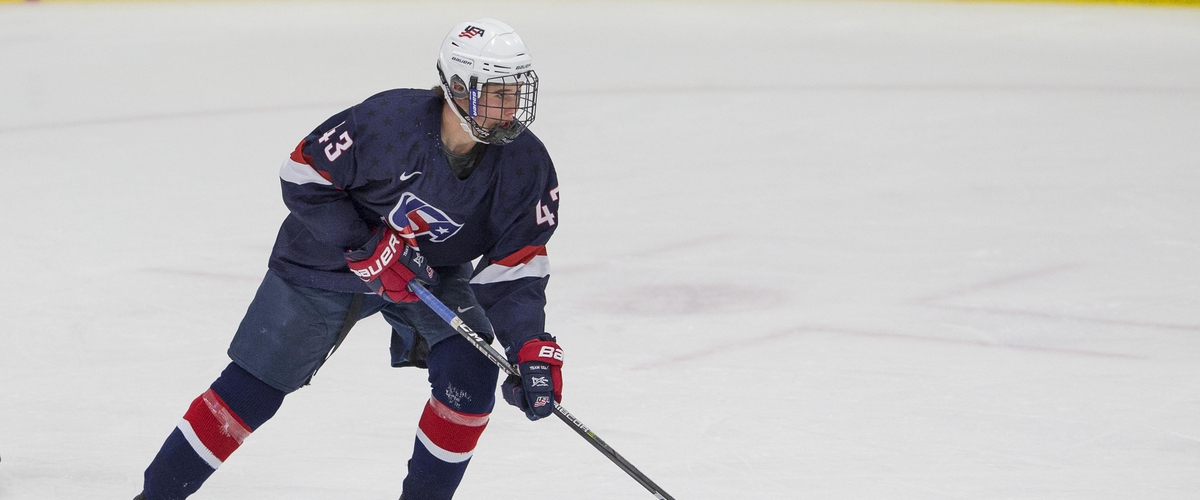 Bowen Byram, D, Vancouver (WHL)
The smooth skating defender is uber-poised with the puck and makes smart decisions. Ended the year off strong with 7 points in 7 WHL playoff games.
Alex Newhook, C, Victoria (BCHL)
The Boston College commit is an explosive skater with a hard, quick wrist shot. He has an exceptional ability to read the play. Scored 66 points in 45 BCHL games, which is extremely hard to do for an underager.
Kaapo Kakko, RW, TPS (Liiga)
Kakko tore up the U18's as an underager (10 points in 7 games) and dominated Finland's junior league (55 points in 38 games). Did I mention he is 6-foot-4 and 207 pounds at 17 years old? Definitely keep an eye out for his name.
Kirby Dach, C, Saskatoon (WHL)
The complete package. He has size, a wicked shot and soft hands. Was one of his teams leading scorers as a rookie.
---