NHL Mock Draft 2.0: Final Edition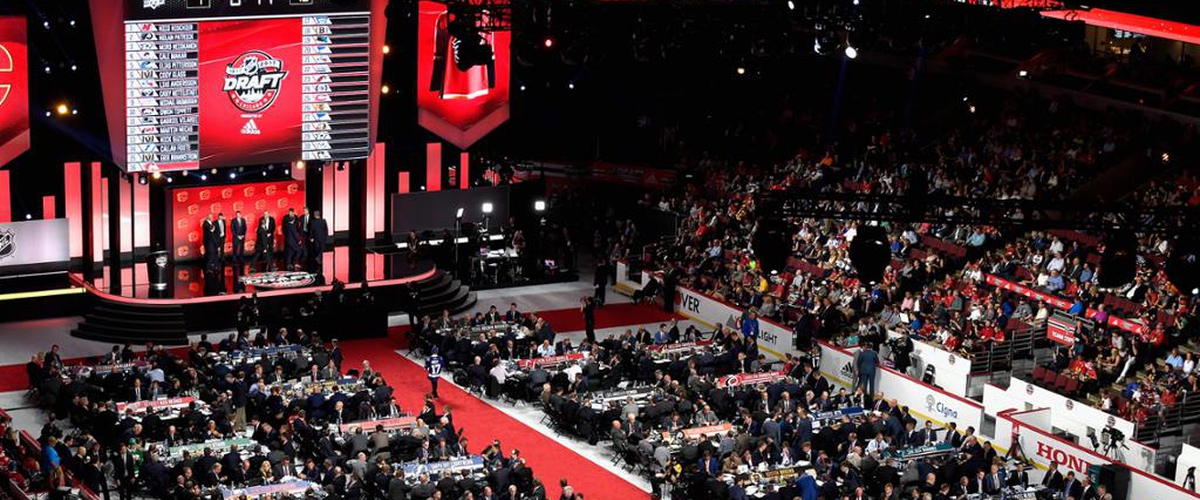 Can you believe it! It is nearly one week until the NHL Draft gets underway in Dallas! This year is one of the most unpredictable drafts in recent history, with the Montreal Canadiens being the wildcard that could scramble the whole first round. There is a loose consensus for the top fifteen players in the draft, but picks 16-60 could go any which way.
Disclaimer: This mock is how I envision the draft will unfold, not how I believe the players should be ranked. For my Final Draft Rankings, click here.
#1: Buffalo Sabres Select D Rasmus Dahlin
Regular Season Stats: 41 GP-7 G-13 A-20 PTS (Frolunda, SHL)
This is a no-brainier. The Sabres get a potential franchise defender who has the ability to take over a game. Dahlin is the real deal; a great skater, sees the ice at an elite level, and can dangle his way past forecheckers when he wants to. And he is starting to develop a physical presence! Watch for him in the NHL next year.
#2: Carolina Hurricanes Select RW Andrei Svechnikov
Regular Season Stats: 44 GP-40 G-32 A-72 PTS (Barrie, OHL)
Carolina GM Don Waddell said it is 'safe to assume' the Canes take Svechnikov unless the pick is traded, and although some think it is a smoke-screen, I think he is Carolina's guy. Svechnikov is the complete package, equipped with a powerful stride, elite puck protection skills, and silky smooth hands in tight spaces. Perhaps the most NHL-ready player in this draft.
#3: Montreal Canadiens Select D Adam Boqvist
Regular Season Stats: 25 GP-14 G-10 A-24 PTS (Brynas, SuperElit)
I think Montreal shocks everyone and takes a defenseman here. If we are talking potential, Boqvist is right up there are the top of the draft. He has amazing vision, a heavy, accurate wrist shot, and smooth skating. His game is very similar to that of John Klingberg and even Erik Karlsson. That said, Boqvist needs a couple years to mature physically and mentally.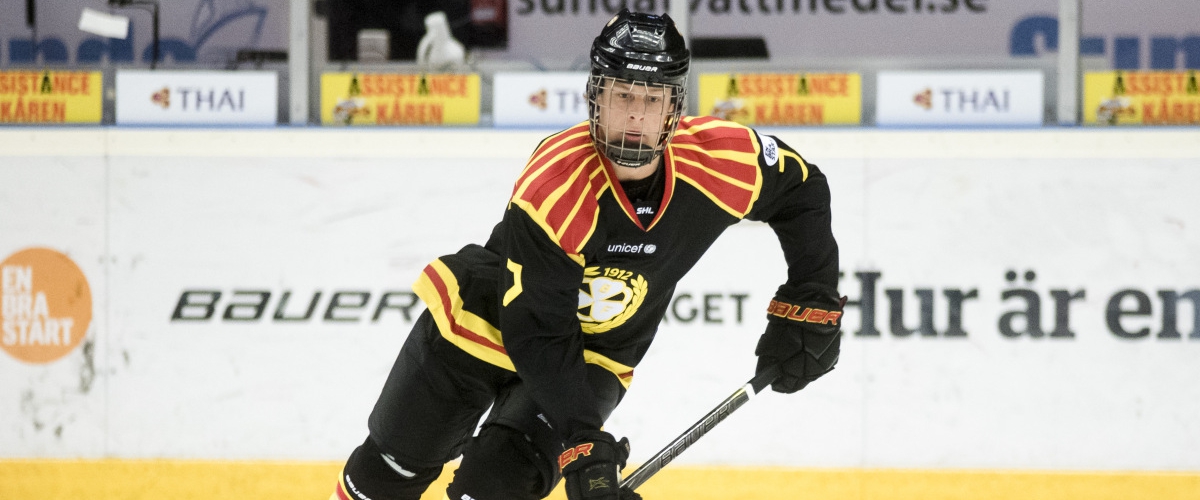 #4: Ottawa Senators Select LW Filip Zadina
Regular Season Stats: 57 GP-44 G-38 A-82 PTS (Halifax, QMJHL)
With Mike Hoffman likely heading out of town, Ottawa could really use a scoring winger like Zadina. The Czech's most potent weapon is his shot, a quick release perfectly suited for today's NHL. But Zadina is also very quick on his feet and is hard working and competitive on defense.
#5: Arizona Coyotes Select D Quinn Hughes
Regular Season Stats: 37 GP-5 G-24 A-29 PTS (Michigan, NCAA)
In Hughes, the Coyotes get an explosive defenseman who can carry the puck out of almost any situation. Although undersized (5'10'), Hughes showed he can more than hold his own against men at the World Championships in Denmark, and Yotes GM John Chayka has shown an aptitude for dynamic talent, no matter the size (ex. Clayton Keller).
#6: Detroit Red Wings Select LW Brady Tkachuk
Regular Season Stats: 40 GP-8 G-23 A-31 PTS (Boston U, NCAA)
I find it hard to believe the Wings could pass up on someone like Tkachuk at six. The winger is player you'd rather have on your team than against you; He plays a physical, gritty game in the corners and bangs pucks home, but is also an excellent passer with good touch. Tkachuk's skating has improved marginally since last season, but the 6-foot-3 winger needs to improve his edge-work and agility.
#7: Vancouver Canucks Select D Noah Dobson
Regular Season Stats: 67 GP-17 G-52 A-69 PTS (Acadie-Bathurst, QMJHL)
The Canucks reportedly like Dobson if he is available at seven (and there is a decent chance he goes higher), and in my mock Vancouver gets their guy. I am a big Dobson fan myself; He thinks the game at a high level, skates really well with the puck and without it, and has good size. Dobson led Acadie-Bathurst to a Memorial Cup win in June, and he will be even more of a force when he adds muscle to his lengthy frame.
#8: Chicago Blackhawks Select RW Oliver Wahlstrom
Regular Season Stats: 62 GP-48 G-46 A-94 PTS (USA U18, USHL)
The Hawks could really use another weapon up front, and Wahlstrom is exactly that: a weapon. He can play physical, crashes the net, and has ridiculous shot that can be used in a number of situations; a one-timer on the powerplay, a lethal wrister one-on-one with a defender, or a snapshot off the rush. He has high-end smarts and skill , but his consistency and work ethic need to be improved on before he can become dangerous in the NHL.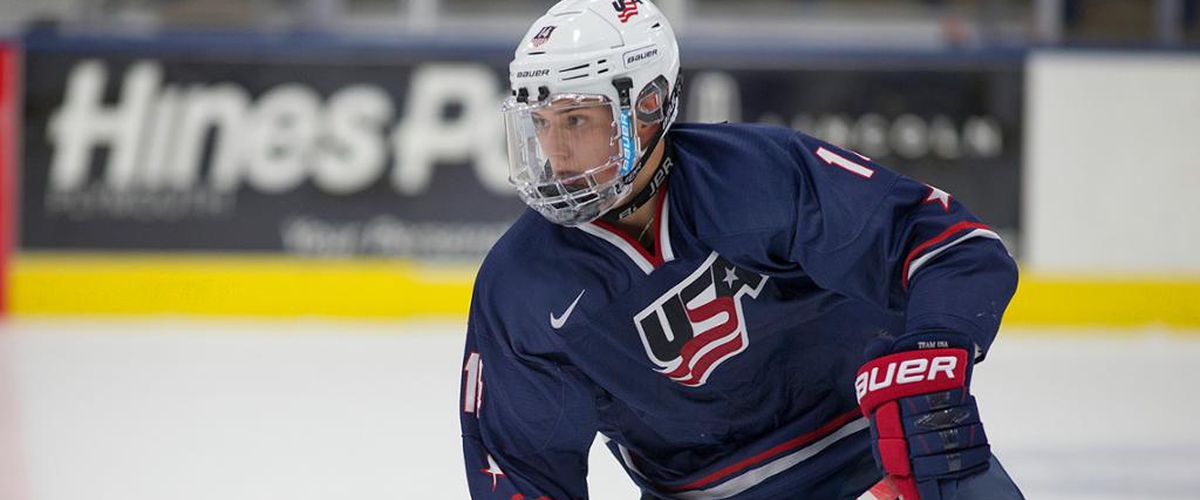 #9: New York Rangers Select D Evan Bouchard
Regular Season Stats: 67 GP-25 G-62 A-87 PTS (London, OHL)
Bouchard is a big, strong defender who has exceptional vision with the puck on his stick and can consistently make stretch passes off the breakout. Bouchard also has a heavy slapshot that is perfect for running the powerplay. The knock on Bouchard is his skating and lack of dynamism, but there is no doubt he can munch minutes and gets the job done on defense.
#10 Edmonton Oilers Select C Jesperi Kotkaniemi
Regular Season Stats: 57 GP-10 G-19 A-29 PTS (Assat, SM-Liiga)
The Oilers could very well pick Ty Smith here, but I'm going to go out on a limb and say they pick Kotkaniemi. The Finn is a smart, skilled centre who has attractive potential as a top-six forward. The knock on Kotkaniemi is his skating, but he has impressed scouts with his work ethic and his skating is improving quickly. If he gets that worked out out, Kotkaniemi could turn out to be a very valuable piece in Edmonton.
#11: New York Islanders Select C Joe Veleno
Regular Season Stats: 64 GP-22 G-57-A-79 PTS (Drummondville, QMJHL)
Veleno is a hard-working, responsible forward who will make a good NHL player. He is lethal on the powerplay as a distributor and makes plays at high speeds. He adds depth and talent to an Isles pipeline lacking both.
#12: New York Islanders Select D Ty Smith
Regular Season Stats: 69 GP-14 G-59 A-73 PTS (Spokane, WHL)
Smith is a smart, mobile defender who can munch minutes on the blue line. His exceptional hockey sense allowed him to play in all situations this year with the Spokane Chiefs. He would be a great addition to the Isles blueline down the road.
#13: Dallas Stars Select C Barrett Hayton
Regular Season Stats: 63 GP-21 G-39 A-60 PTS (Sault Ste. Marie, OHL)
The Stars could really use another centre in the pipeline (expecially with Jason Spezza on the tailwind of his career), and Hayton would be a great choice. Hayton is a well rounded, two-way forward with soft hands.
#14: Philadelphia Flyers Select LW Joel Farabee
Regular Season Stats: 62 GP-33 G-43 A-76 PTS (USA U18, USHL)
Farabee is one of the most complete players in this draft. On top of solid puck skills, he blocks shots, kills penalties, works hard on defense and has high-end hockey sense. The versatile forward would be an excellent addition to a Philadelphia as they look to contend in the coming years.
#15: Florida Panthers Select D Bode Wilde
Regular Season Stats: 61 GP-12 G-29 A-41 PTS (USA U18, USHL)
Wilde has terrific physical attributes, and is an exceptional skater. His hockey sense and on-ice awareness have been questioned by scouts, but Wilde has potential to be an impactful defender. With Alex Petrovic likely on his way out of Florida, Wilde could be a upgrade in the long-term.
#16: Colorado Avalanche Select RW Vitali Kravtsov
Regular Season Stats: 35 GP-4 G-3 A-7 PTS (Chelyabinsk, KHL)
The KHL rookie of the year showed scouts a glimpse of his tantalizing potential with 11 points in 14 KHL playoff games. Kravstov is hard to stop one-on-one, has good size, and is very talented with the puck on his stick. The Avs need skilled forwards, and Kravstov is a good fit for their lineup.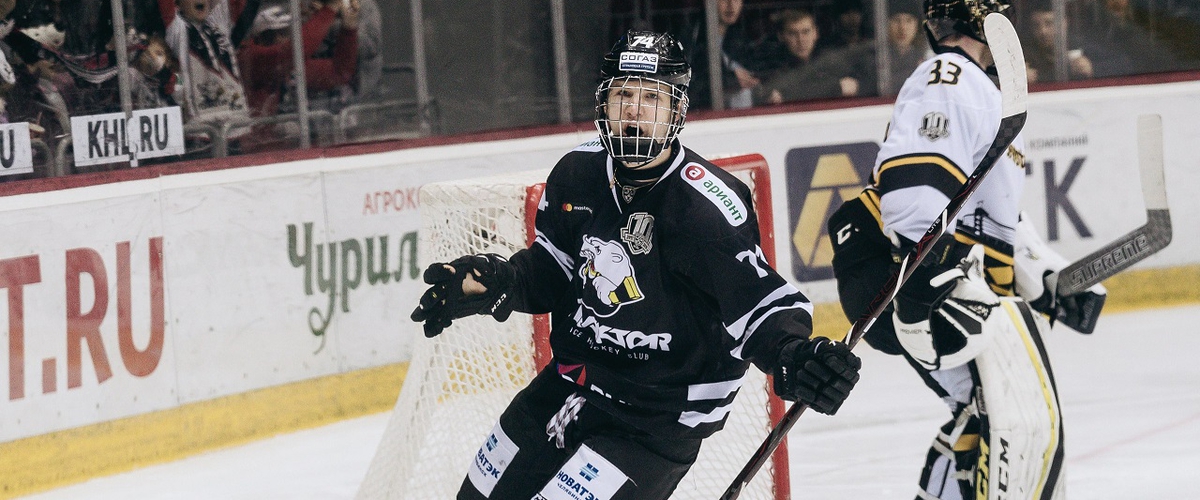 #17: New Jersey Devils Select RW/C Jonatan Berggren
Regular Season Stats: 38 GP-18 G-39 A-57 PTS in SuperElit
Berggren is the type of player that the Devils like; fast, tenacious and skilled. Berggren tore up the World Under 18's with 5 goals and 10 points in 7 games, and scouts are hoping to see more performances like that in the future form the slightly undersized forward.
#18: Columbus Blue Jackets Select RW/LW Dominik Bokk
Regular Season Stats: 35 GP-14 G-27 A-41 PTS in SuperElit
Columbus loves taking chances on talented players with immense potential, and Bokk fits that mold perfectly. He has terrific puck skills and is quick on his feet. People are excited to see what he can do against men next year in the SHL.
#19: Philadelphia Flyers Select C Akil Thomas
Regular Season Stats: 68 GP-22 G-59 A-81 PTS (Niagra, OHL)
Thomas is a well rounded, two-way forward who does everything well but nothing elite. He has great positioning but scouts would like him to become more confident with the puck on his stick and raise his intensity level. A really interesting player that the Flyers could develop into a reliable forard.
#20: Los Angeles Kings Select C Ty Dellandrea
Regular Season Stats: 67 GP-27 G-32 A-59 PTS (Flint, OHL)
The Kings deepen their depth front with the addition of Dellandrea. He is an explosive centre who loves to control and drive the play. He was easily the best player on a middling Flint squad.
#21: San Jose Sharks Select C Ryan McLeod
Regular Season Stats: 68 GP-26 G-44 A-70 PTS (Mississauga, OHL)
McLeod is a talented forward who could be a great fit for the Sharks if he develops well. McLeod is an elite skater who can burn the opposition with his speed and his puck skills. McLeod is highly skilled but needs to put it all together. He tries to be too fancy with the puck and his defensive game needs improvement. That said, he has all the tools to become an impact player at the NHL level.
#22: Ottawa Senators Select D Rasmus Sandin
Regular Season Stats: 51 GP-12 G-33 A-45 PTS (Sault Ste. Marie, OHL)
Sandin is a smart, offensively inclined defender who enjoyed a successful season in the OHL. He needs to become more physical and better positionally, but Sandin is agile and knows how to beat forecheckers. The Sens get a potential top four defender who can run the second power play unit.
#23: Anaheim Ducks Select RW Serron Noel
Regular Season Stats: 62 GP-28 G-25 A-53 PTS (Oshawa, OHL)
Noel is a towering winger (6-foot-5) with great speed and athleticism. He showed flashes of his immense potential at the World Under 18's, with 6 points in 5 games. With this pick, the Ducks are hoping they can develop Noel into a dominant power forward.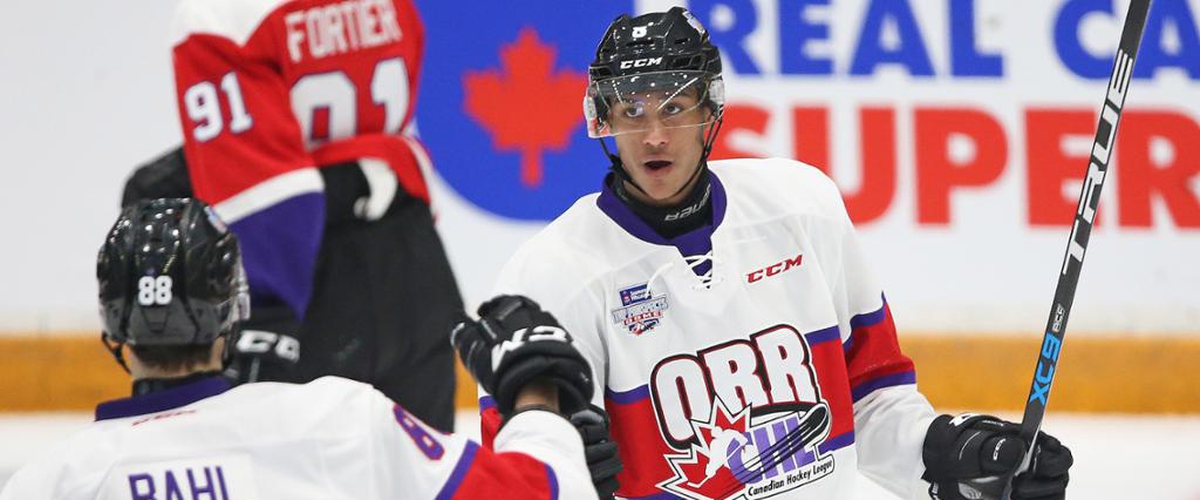 #24: Minnesota Wild Select C Isac Lundestrom
Regular Season Stats: 42 GP-6 G-9 A-15 PTS (Lulea, SHL)
Lundestrom is one of the most responsible and polished forwards in this draft. He wins faceoffs, is diligent on the backcheck and plays at a high pace. He chips in offense at a consistent rate but he will never be an amazing point producer. He adds to the growing depth of forwards in Minnesota.
#25: Toronto Maple Leafs Select C Rasmus Kupari
Regular Season Stats: 39 GP-6 G-8 A-14 PTS (Karpat, Liiga)
In Kupari, the Leafs get a talented forward with a high ceiling. Kupari is very agile and thinks the game well, but he is terribly inconsistent and lacks a physical element to his game. that said, Kupari's upside is too great for the Leafs to pass up on.
#26: New York Rangers Select LW Grigori Denisenko
Regular Season Stats: 31 GP-9 G-13 A-22 PTS (MHL)
Denisenko is one of the most intriguing prospects in this draft. He skates like bullet, is extremely tenacious (almost too much), has great puck handling and a quick release. He needs to really work on his defensive positioning and his consistency, but he has a very high ceiling. Once raked up 27 penalty minutes in three games at the World Jr. A Challenge.
#27: Chicago Blackhawks Select D K'Andre Miller
Regular Season Stats: 58 GP-9 G-20 A-29 PTS (USA U18, USHL)
Miller is a hulking defender who is an invaluable combination of size and smooth skating. He is raw right now, but showed he can pick things up quickly playing in the USHL. With this pick, the Blackhawks are looking at a project who will hopefully pan out as a minute-munching top four defender.
#28: New York Rangers Select D Ryan Merkley
Regular Season Stats: 63 GP-13 G-54 A-67 PTS (Guelph, OHL)
Merkley is an extremely talented player who is top ten in this draft if we are talking creativity and puck skills. The knock on him, however, is his laziness on the backcheck and his tendency to turn over the puck, along with rumored personality issues. This makes for a boom or bust pick.
#29: St. Louis Blues Select D Jett Woo
Regular Season Stats: 44 GP-9 G-16 A-25 PTS (Moose Jaw, WHL)
Woo is quite like his name suggests; a jet. Woo is a hard hitting, physical defender who can really skate. He showed flashes of his ability as a puck moving defender at times during this season in Moose Jaw, and the Blues get a potential top four defender with this pick.
#30: Detroit Red Wings Select D Mattias Samuelsson
Regular Season Stats: 58 GP-11 G-20 A-31 PTS (USA U18, USHL)
My two candidates for this pick were Samuelsson and Jonny Tychonick of the BCHL, but Samuelsson got my pick in the end. He is a consistent, reliable defender with good size and poise. Samuelsson has a high floor and a fairly low ceiling.
#31: Washington Capitals Select RW Martin Kaut
Regular Season Stats: 38 GP-9 G-7 A-16 PTS (Pardubice, CZE)
Kaut is a tenacious, buzzing winger whose high-end hockey sense allows him to play up and down the lineup. His ability to play in a scoring role or a shutdown role is useful to a team looking to contend such as the Caps.
---