NHL Mock Draft 1.0: Picks 1-15
The NHL draft lottery took place on Saturday, April 28th, with the Buffalo Sabres being awarded the first overall pick in June. In my first of two mock drafts, I break down my first fifteen selections in the draft, with a brief scouting report on each player.
My final mock draft will be a full 1st round breakdown, and will be released on the eve of the NHL draft. Stay tuned for more NHL draft analysis on this blog! Now without further ado, here is my breakdown of picks 1-15.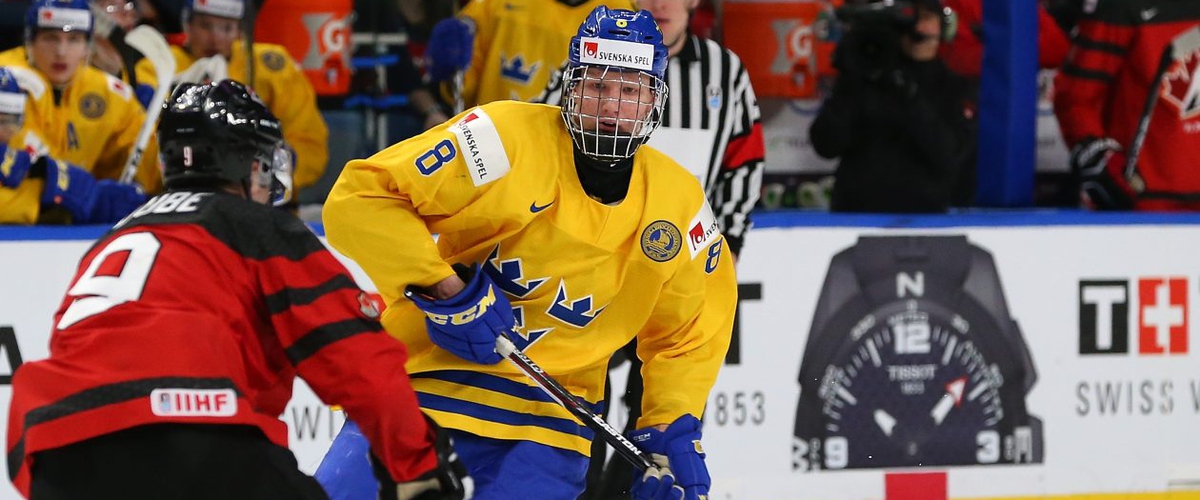 #1: Buffalo Sabres: Rasmus Dahlin, D, SHL
Dahlin is the consensus number one pick in this year's draft, destined to join Erik Karlsson, Victor Hedman, and Oliver Ekman-Larsson as the latest franchise defenseman to come out of Sweden. Dahlin is a smooth skating defender with terrific puck moving abilities. He makes great outlet passes and is not afraid to become physical if required. What really has people excited, however, is Dahlin's ability join the rush and his exceptional awareness in all three zones of the ice. His arrival in Buffalo will give their defence corps a much-needed boost.
#2: Carolina Hurricanes: Andrei Svechnikov, RW, OHL
Svechnikov is a potent offensive weapon that gives the Canes a go-to-goal-scorer (which they don't really have, besides Jeff Skinner). The 6'3', 187-pound winger is an effortless skater with soft mitts and is a born finisher in front the net (40 goals in 44 games with the Barrie Colts). He uses his size and excellent puck protection to blow by defenders off the rush.
#3: Montreal Canadiens: Filip Zadina, LW, QMJHL
Zadina is an electric winger who has the best shot in this draft class. The Czech turned heads at the world juniors with seven goals in seven games, and his excellent play continued in the QMJHL (82 points in 57 games). Zadina has a high motor; He is always moving around and he is a disruptor on defence (in a good way). In Montreal, the winger has the potential to develop into a 40-goal-scorer.
#4: Ottawa Senators: Brady Tkachuk, LW, NCAA
Some people have dropped Tkachuk in their rankings because he is a year older than most people in this draft class, but there is no denying what he brings to the table as a player. Tkachuk is a gritty, physical player who is 'the type of player you win with'. Tkachuk anticipates the play excellently and makes hard, crisp passes. Improving his quickness would make him more dangerous off the rush. **If it becomes clear Erik Karlsson won't return next year, Ottawa may pick a defender here**
#5: Arizona Coyotes: Oliver Wahlstrom, RW, USHL
With Jakob Chychrun and Pierre-Oliver Joseph in the pipeline, Arizona could use more weapons up front. Wahlstrom is an offensive dynamo who can create scoring chances out of thin air. He has great hands and an NHL-level shot to go along with excellent hockey sense. He will rack up points in the desert.
#6: Detroit Red Wings: Quinn Hughes, D, NCAA
The Red Wings desperately need a game changer, and they have a chance to get one in Hughes. The 5'10' defender is an elite skater who sees the ice well. His creativity in the offensive zone is almost unparalleled for a defenseman. The risk is if his upside (and physical abilities) will translate to the NHL level. With the way the game is being played nowadays, why can't it?
#7: Vancouver Canucks: Adam Boqvist, D, SWE.
Boqvist is the type of player the Canucks have been lacking, a cornerstone defender who can run the show on both ends of the ice. Boqvist is an efficient, puck moving defender who makes smart decisions. One of the highlights of his game is Boqvist's wrist shot from the point, which is heavy and accurate. Boqvist is also nearly a year younger than some players in this draft, which mean he has longer to go on his development path. Boqvist needs to get stronger.
#8: Chicago Blackhawks: Evan Bouchard, D, OHL
The Blackhawks desperately need defenseman, and Bouchard is a nice addition to their prospect pool. Bouchard may not be flashy, but he gets the job done. He has a great shot, munches minutes, and is a rock defensively. His offensive game is not sexy but he managed to rack up 87 points in 67 games with the London Knights. Skating could use some work.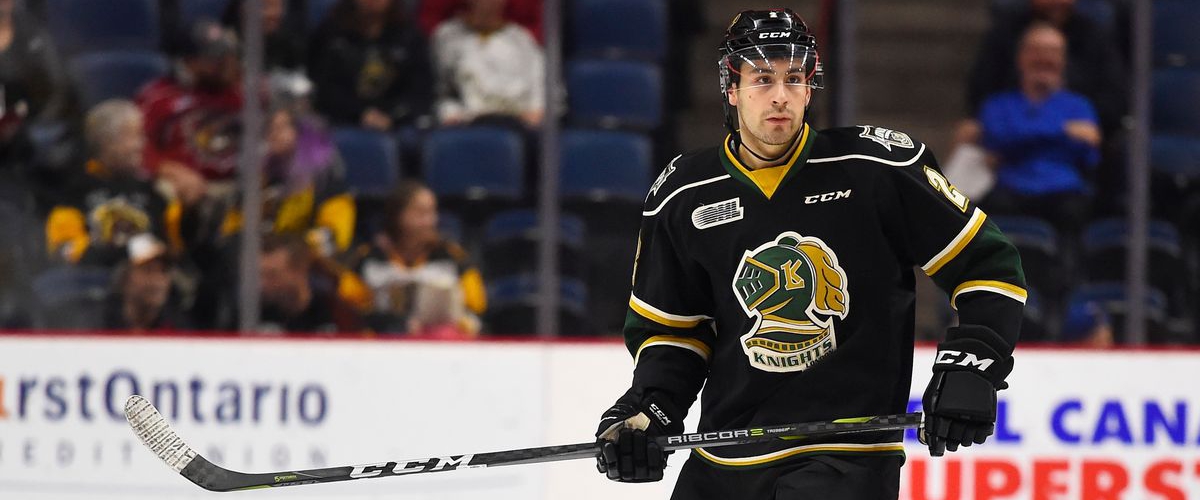 #9: New York Rangers: Noah Dobson, D, QMJHL
There is a lot to like about Dobson. He is ultra-durable (played over 30 minutes a night in the QMJHL on a regular basis), and a terrific skater who is capable of burning the opposition off the rush. He also has good size (6'3') and likes having the puck on his stick.
#10: Edmonton Oilers: Joe Veleno, C, QMJHL
The Oilers need depth and speed on the offensive side, and Veleno brings a competitive, two-way game that should translate well to the NHL. Veleno is quick on his feet and is an excellent playmaker.
#11: New York Islanders: Ty Smith, D, WHL
Smith is a small, mobile defenseman with offensive upside. His biggest strength is his hockey sense, which allows him to read the forecheck and make great outlet passes. Smith is not far behind Hughes, Boqvist and Bouchard when it comes to running the powerplay, which he does very well.
#12: New York Islanders: Barrett Hayton, C, OHL
Hayton is a well-rounded, versatile centre who can play on the power play or the penalty kill. He is a hard worker who back checks with the best of them, and he is a natural leader. This pick allows the Isles to add depth offensively.
#13: Dallas Stars: Jesperi Kotkaniemi, C, FIN
Kotkaniemi has strong hockey IQ which allows him to play in all situations. He has a quick release and a strong build which shows why he held his own against men at 17 (29 points in 57 games).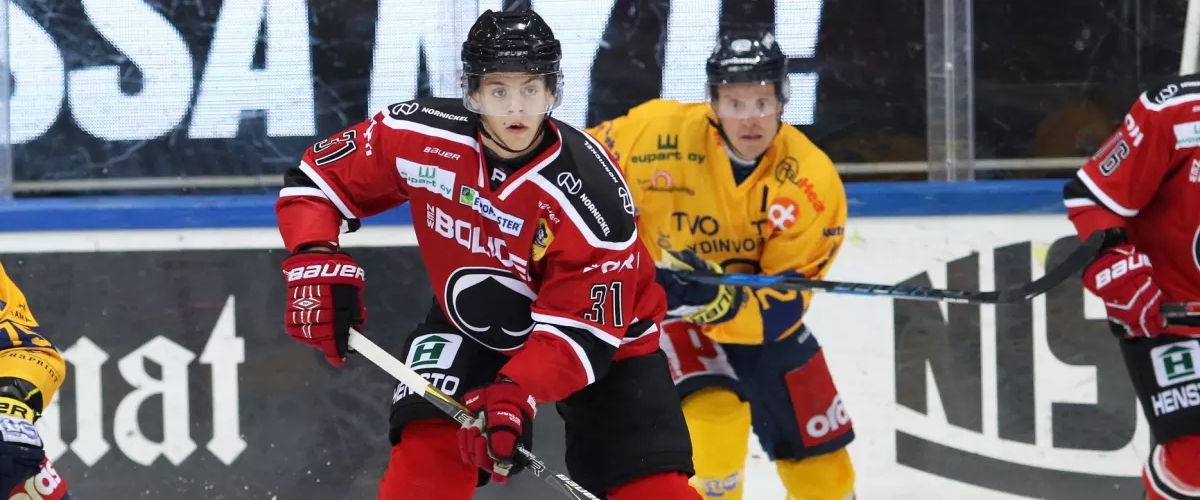 #14: Philadelphia Flyers: Joel Farabee, LW, USHL
Farabee is a well-rounded winger who is suited to compliment other high-end players. He plays with pace, can finish, and has great vision. Farabee adds to the wealth of young players in the Flyers prospect cupboard.
#15: Florida Panthers: Jared McIsaac, D, OHL
The Panthers lack defensive prospects, and McIsaac is a good add who projects as a solid top four defender. McIsaac is a strong one-on-one and zone defender, highlighted by his great positioning and lateral movement. McIsaac makes crisp passes and is efficient with the puck.