The Top 10 Players in the NBA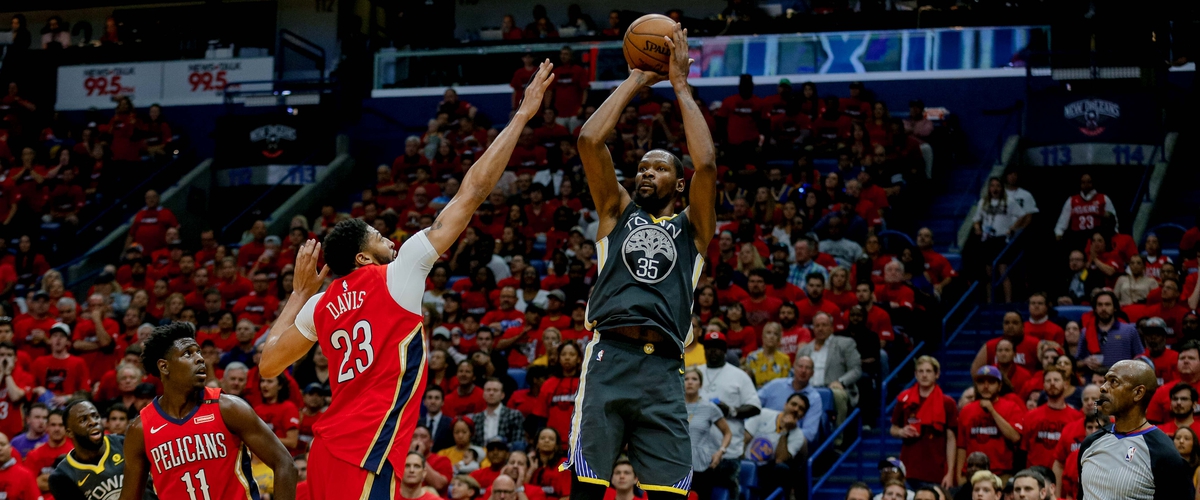 10. Chris Paul, PG, Houston Rockets
He may not have the handles of Kyrie Irving or the range of Damian Lillard, but the 33-year-old Paul is just as effective, if not more, on and off the floor. The veteran guard is one of the best leaders, playmakers, and defensive guards in the league. Led by Paul, the Rockets went from having the 18th best defensive rating in the NBA to 6th. Paul is also an underrated shooter from beyond the arc who made a career-high 2.5 threes per game last season. It is not unrealistic to say the Rockets would have dethroned the Warriors in the Western Conference Finals last season had Paul not injured his hamstring.
9. Joel Embiid, C, Philadelphia 76ers
Embiid is an absolute beast, a 7-foot, 250 pound centre who is a dominant rim protector and finisher. The 3rd overall pick in 2014 finally managed to stay healthy in 2017-18 and also vastly improved his jump shot. The sky is the limit for Embiid, and an MVP-calibre season is in line for this year.
8. Russell Westbrook, PG, Oklahoma City Thunder
No point guard in the NBA, and arguably in NBA history, can fill the stat-sheet like Westbrook can. Averaging a triple-double in two straight seasons was a feat never accomplished before Westbrook came along. However, Westbrook's demanding style of play can result in minimizing the effectiveness of his teammates, and Westbrook's OKC squads have had mediocre playoff showings since Kevin Durant left in 2016.
7. Kawhi Leonard, SF, Toronto Raptors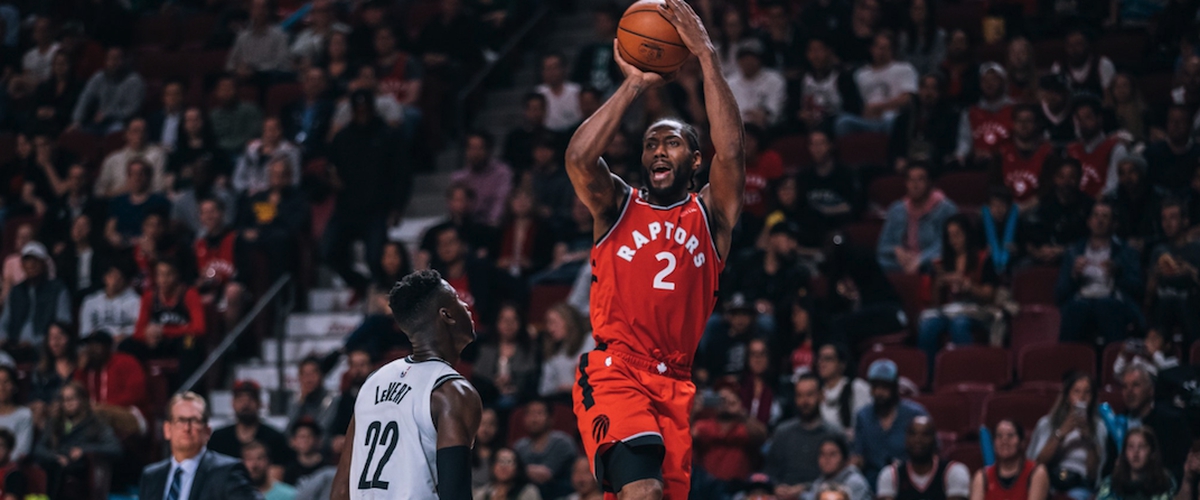 Leonard erased all doubts about his health to start 2018-19, leading the Raptors to a 4-0 start to the season. He is arguably the best defensive forward, if not player, in the NBA and his offence is nothing to laugh at either. Leonard averaged 25.5 PPG in his last healthy season (2016-17 in San Antonio) and has posted similar numbers to start his new chapter with the Raptors.
6. Giannis Antetokounmpo, SF/PF, Milwaukee Bucks
In a world where there is an answer for everything, the NBA has no equivalent for Giannis Antetokounmpo. A 6-foot-11, 222 pound forward, Antetokounmpo is one of the most well-rounded and versatile players in the NBA. The 24-year-old had his best season yet in 2017-18, averaging 26.9 PPG, 10 RPG, and 4.8 APG. The Greek Freak is a real threat to be MVP in his sixth season.
5. Stephen Curry, PG, Golden State Warriors
Curry is the best shooter of all time, and it's not even particularly close. But the renowned sharpshooter (who is on pace to average more than 4 three-pointers made for the fourth straight season) is much more than just that. Curry is an underrated playmaker who averaged a career high 7.8 APG last season, and his defence is also solid. Curry has never averaged less than 1.3 steals per game in his entire career.
4. James Harden, SG/PG, Houston Rockets
As great as a floor general Chris Paul is, James Harden is the engine that powers the juggernaut that is the Houston Rockets. Harden is unstoppable in transition and in isolation; the 6-foot-5 guard is arguably the best one-on-one player in NBA history. Harden has averaged 29+ PPG for an impressive three straight seasons, as well as 7+ APG for four straight seasons. Last year's MVP was well deserved.
3. Anthony Davis, PF/C, New Orleans Pelicans
Davis has always been an athletic freak and dominant inside presence, but the former 1st overall pick in 2012 took his game to another level in 2017-18. Davis averaged a career high 28.1 PPG, 2.5 STL, 2.3 APG and 11.1 RPG and led the Pelicans to the Western Conference Semi-finals, where he fell to Kevin Durant and the Warriors. Davis has a smooth mid-range jumper for a 6-foot-10 giant, and he is also a block machine who has averaged at least 2 blocks per game since his sophomore season in 2013.
2. Kevin Durant, SF, Golden State Warriors
Durant is the most pure scorer in the NBA, boasting a lethal jumpshot, but his 6-foot-9, 240 pound frame also allows KD to get buckets in the paint. Durant is the back-to-back Finals MVP, and a legitimate threat to make it a three peat. On top of that, Durant also stepped it up in his own end, averaging a career high 1.8 blocks per game.
1. LeBron James, SF, Los Angeles Lakers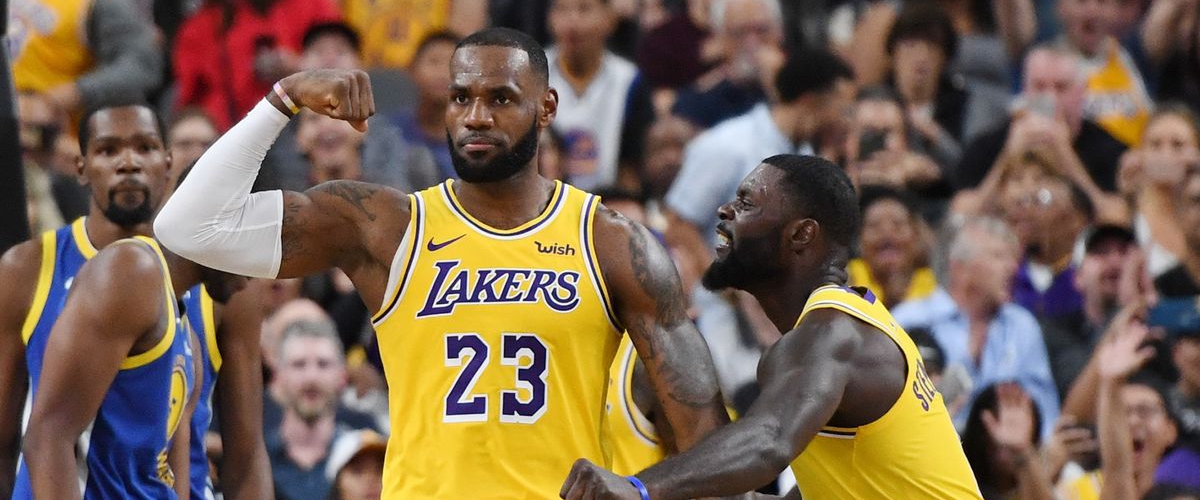 LeBron James is the best player in the NBA right now, and it's going to take a truly special season from anyone on this list to dethrone him. LeBron has been to the NBA Finals a ridiculous eight straight seasons, and although that will likely end this season on a very inexperienced Lakers team, LeBron will like take an LA team that hasn't made the playoffs in years to at least the second or third round. James has been model of consistency throughout his career; he has averaged 25+ PPG in fourteen straight seasons, 8+ APG in each of the past three seasons, and 8+ RPG in each of the past three seasons. 'King' is really the only way to describe him.
---