Top Ten NHL Prospects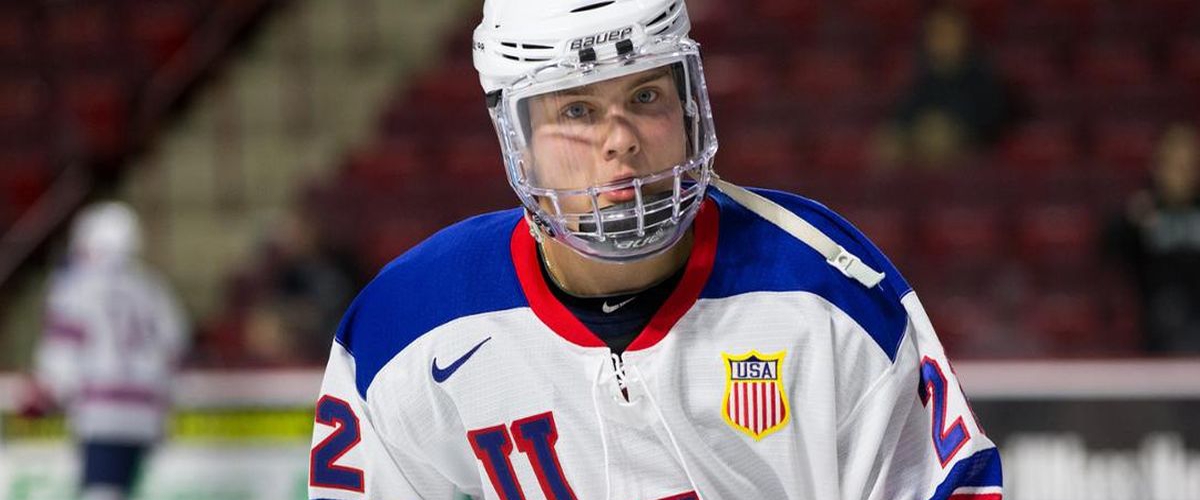 At this time of year, NHL clubs begin to re-evaluate their prospect pool. Some have had great years, while others have struggled. In my process of coming up with the top ten prospects drafted by an NHL team, I looked at the following (listed by importance):
- Overall Potential
- Performance against higher level of competition
- Performance against peers
- Year-to-year improvement
- Major strengths and weaknesses
With out further ado, here they are:
10. Dylan Strome, C, Arizona Coyotes
Age: 21
Once he gets the speed and strength aspects of his game down, Strome has a chance to be an impact player in the NHL. When he has the time & space, Strome has an elite shot that can find the tiniest of holes. He has displayed high level hockey-sense in the AHL, racking up 22 goals and 50 points in 48 games with the Tuscon Roadrunners. At this point, Strome could pan out as anything from a third to first line centre.
9. Robert Thomas, C, St. Louis Blues
Age: 18
The 20th overall selection in the 2017 draft has vaulted up prospect rankings after an excellent season in the OHL (75 points in 49 games) and a strong showing at the World Juniors. On top of that, Thomas has a polished defensive game that makes him one of the best two-way prospects in the NHL. Projects as a solid second line centre on a good team.
8. Kirill Kaprizov, LW, Minnesota Wild
Age: 20
The former fifth-round pick, who scored the gold medal winning goal in overtime at the Olympics, has a quick release that allows him to score in tight spaces. Kaprizov is a good skater and can play at a high pace. Unfortunately for the Wild, Kaprizov (who is among the top 20 scorers in the KHL) has signed an extension with CSKA Moscow through 2019-2020. When he comes to the NHL, however, he will likely fit in as a top six scoring winger.
7. Martin Necas, C, Carolina Hurricanes
Age: 19
The 12th overall selection last year nearly made the Canes out of training camp, and has shown major improvement playing with Brno Kometa in the Czech Republic. Necas is a good skater and has tremendous vision, with the ability to thread the needle and make accurate cross-ice passes. Needs to get stronger, but has the potential of an offensively inclined second line centre.
6. Eeli Tolvanen, RW, Nashville Predators
Age: 18
Tolvanen, the 30th overall pick in the 2017 draft, is an explosive winger with an absolutely terrific shot. He has a versatile, high energy game that can fit on the third line or the first line. Tolvanen was a stud for Finland in the Olympics and has had a great year in the KHL, posting 21 goals and 38 points in 51 games against men. Expect to see him in a Predators jersey this spring.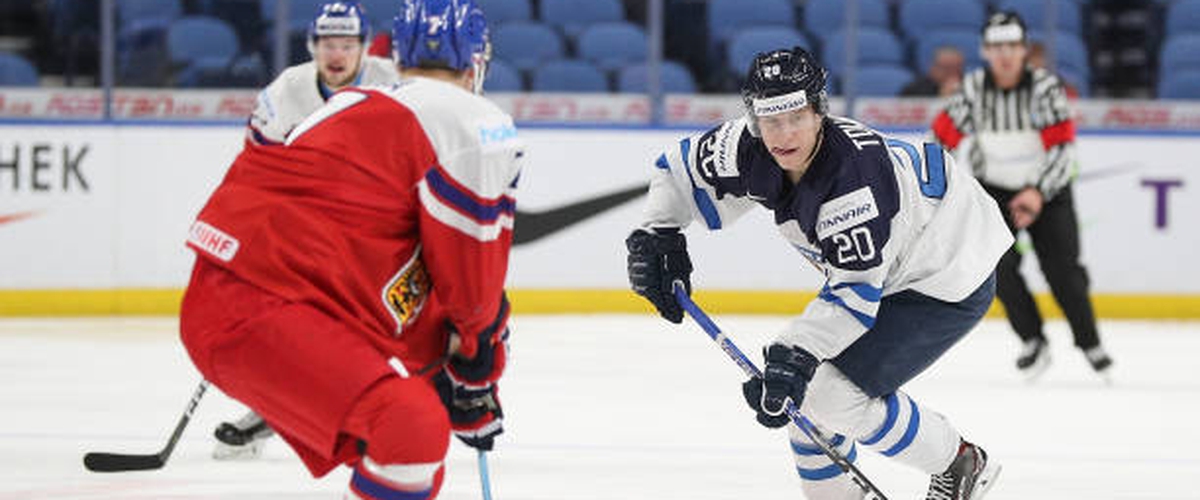 5. Henrik Borgstrom, C, Florida Panthers
Age: 20
The uber talented Finn brings fans out of their seats with his dazzling moves. The 23rd overall pick in 2016 has created plenty of offense at the University of Denver, racking up 52 points in 40 games. To become an impact player in the NHL, however, Borgstrom must improve his defensive game and his upper body strength to hold off defenders. At this time it is unclear where he will fit in with the Panthers, but he projects as a top six forward.
4. Cale Makar, D, Colorado Avalance
Age: 19
Makar has lived up the expectations of being a top five pick, proving he has what it takes to be a number one defenseman by being employed and excelling in all situations with the University of Massachusetts. He is not letting himself get pushed around by older, stronger opponents and displayed his tantalizing abilities as a puckhandling defender at the World Juniors. That, along with his terrific snapshot, convinced Hockey Canada that he was worthy of a spot on the Olympic team. Makar rejected, showing that he is willing to take the long road to ensure he turns out a better player in the end.
3. Miro Heiskanen, D, Dallas Stars
Age: 18
Heiskanen is the real deal. A smooth skating defender with a hard, accurate wrist shot, Heiskanen has excelled playing against men in Finland, putting up 11 goals and 23 points in 30 games with HIFK Helsinki. His World Junior tournament wasn't what he wanted it to be, but I look at that as a minor bump in the road. Heiskanen has everything it takes to become a elite defenseman in the NHL, and he is on the right track to fulfill his potential.
2. Casey Mittelstadt, C, Buffalo Sabres
Age: 19
Mittelstadt has had scouts drooling all season long, displaying his wizard-like puck skills with the University of Minnesota. Perhaps more important than his elite skill-set and hockey sense, however, is his tendency to raise his game to the next level in high pressure situations. He was named MVP at the World Juniors in his NHL club city of Buffalo (4 goals & 11 points in 7 games), highlighted by a jaw-dropping, last minute goal in a game against Slovakia. He and Jack Eichel will make for a fearsome one-two punch down the road.
1. Elias Pettersson, C/F, Vancouver Canucks
Age: 19
The 5th overall pick in 2017 has absolutely dominated against men back home in Sweden, leading the SHL (56 points in 44 games, 1.27 PPG) in scoring despite missing 5 games because of the World Juniors. And by dominating, we are talking about history here. Pettersson passed both the Sedin twins and Peter Forsberg in becoming the highest scoring teenager in SHL history. He has elite hockey sense, and his shot is quick and deadly accurate. That said, the Swede needs to add a good hunk of muscle to his 6'3', 165 pound frame in order to win puck battles and hold off defenders at the NHL level. Once he does, watch out. The dude knows how to create scoring opportunities.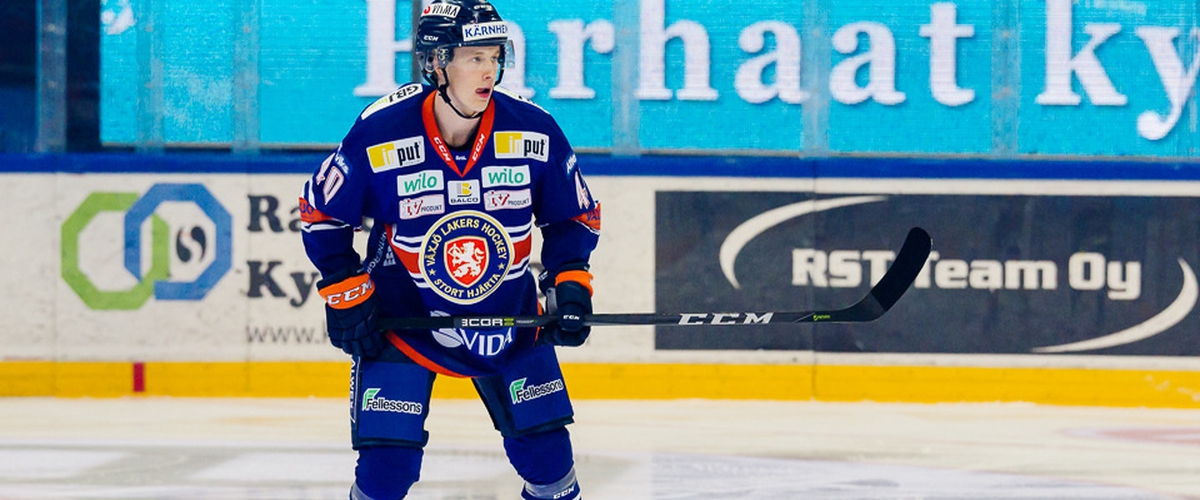 ---