Sarah O'Day Basketball Profile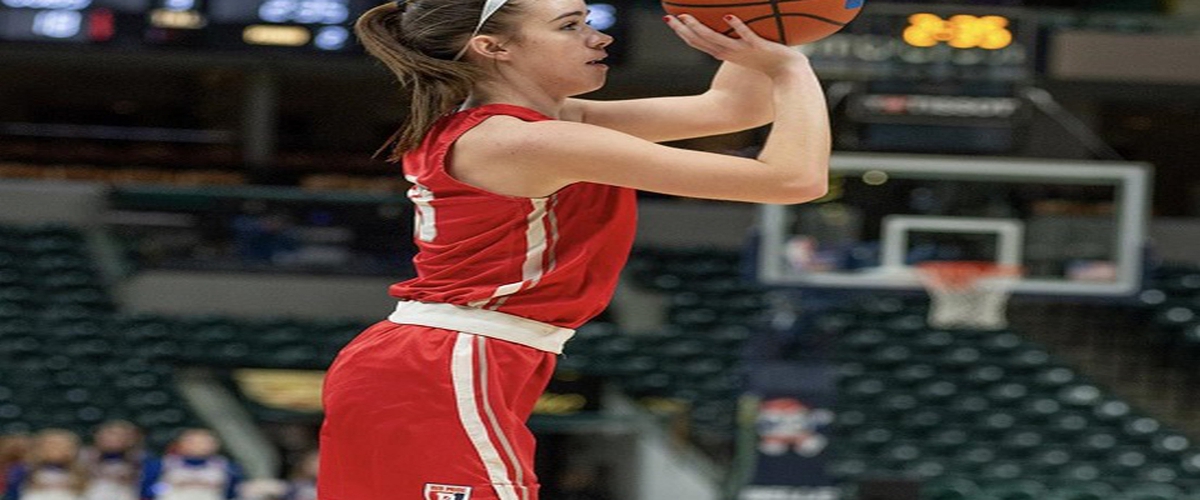 A 5'11" recruit of Grace College in Winona Lake, Indiana, O'Day's strengths lie with her length and versatility. The lanky wing was a multi-sport athlete at Plainfield High School near Indianapolis.
She would make an impact for the Lady Quakers in her very first varsity basketball game as a freshman back in 2016. With star teammate Kayla Casteel going hitless in seven attempts from beyond the three-point arc, O'Day was able to pick up the slack for her senior teammate with a crucial pair of threes of her own during a 47-46 win at Center Grove on Nov. 1 of that year.
O'Day saved her best game for the most important time, during sectionals against heavily-favored Mooresville as a junior in 2019. While the Quakers still lost the game, Sarah would leave it all on the floor with a career-best 20 points along with seven rebounds and two blocks before fouling out in a narrow 63-59 defeat.
A rundown of Sarah's other noteworthy performances during her prep career in Plainfield, Indiana:
- Made five three-pointers en route to 17 points in a 56-47 win at Terre Haute North Vigo on Jan. 11, 2018.
- Averaged a team-high 3.1 assists during her season of 2019-20 along with 7.8 points per game.
- Produced 11 points, five rebounds, and four assists during a 57-42 win over Tri-West Hendricks at the Hendricks County tournament on Jan. 10, 2020.
- Contributed seven rebounds, four assists, four steals, and one blocked shot along with seven points, including a three-pointer, in a win over Perry Meridian on Nov. 22, 2019.
Good luck at Grace!!!
---