How Far Will the Washington Capitals Fall this Season?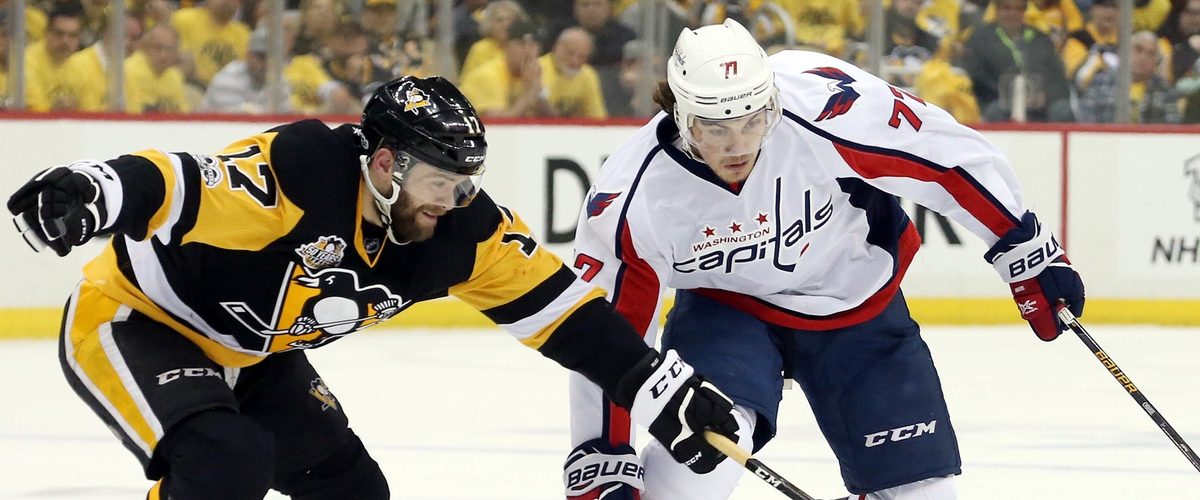 The Washington Capitals are not going to win the Eastern Conference this season. The Washington Capitals are not going to win the Metropolitan Division this season. I don't even think the Washington Capitals are going to reach 100 points this season. Washington is not even close to the team they have been for the past two seasons. There is no question they are going to fall this year, the only question is, how far?
The Capitals lost numerous important players this offseason, probably more than any other team. They were in serious cap trouble and had to unload as many contracts as they could. Unfortunately for Washington, they still are not in great shape cap-wise, even with their team being just a shell of what it was last year. Washington lost Kevin Shattenkirk, Justin Williams, and Karl Alzner to free agency, Nate Schmidt in the expansion draft, and traded away Marcus Johansson. That's three defensemen and two top six forwards lost. That is a major blow to any team, even one of the leagues best.
Let's look at who is still on the Capitals for this season. Washington brought back two important players from last year, but overpayed for both. First, they brought back 30 goal scorer T.J. Oshie. This was a move they had to make after losing Justin Williams, and Oshie was probably the smart one to sign out of the two, but oh my god what a bad contract. First off, Oshie is 30 years old, so you would think a 4 year deal, 5 at most right? Wrong! Washington gave Oshie an 8 year deal worth $5.75 million per year. I'm fine with the money, but the term is outrageous. $5.75 million per year would be fine for a 4 year deal, even 5, but by the time Oshie reaches the end of this contract it is going to be one of the worst in hockey. Don't get me wrong, T.J. Oshie is a very good player, and fits well in Washington, but he has maxed out and has nowhere to go but down. Oshie was the best player he can be last year with 33 goals and 56 points. Those numbers are not going to go up, and by the time he reaches 33 years old they are going to start declining fast.
The other notable player returning to Washington is Dmitry Orlov. Orlov is a boom or bust signing for Washington with the contract they gave him. Orlov signed a 6 year deal with an annual cap hit of $5.1 million. At 26 years old I have no problem with the term or money Orlov got, on one condition. He has to keep improving like he has the past few seasons. Two years ago, Orlov had 8 goals and 29 points, and was +8 on the season. Last year, he had 6 goals and 33 points, and was +30 on the season. If Orlov keeps getting better and develops into a top pairing d-man, this signing is a boom for the Caps. However, if he regresses at all, or can't handle the increased minutes he will undoubtedly see this year, this contract is a bust. I could really see it going either way.
Even with Oshie and Orlov returning, Washington lost a lot more than they gained this offseason. Their roster is not looking too good right now. They are still in great shape in net. Braden Holtby is a premier goaltender and Philipp Grubauer is a more than solid backup. Goaltending might be the Capital's saving grace this year.
Their defense is not in great shape. John Carlson is their number one right now and he does not belong in that role. Carlson is a great three, a good two if his partner is solid, but not a number one. Next is Orlov, who like I said is boom or bust. Him on the top pairing is either going to go really poorly, or really well, we'll have to wait and see. Next are Brooks Orpik and Matt Niskanen. Both are aging and on the decline. Orpik especially, he looked bad in the playoffs and might be running out of time in the NHL. The third pair is two borderline NHLers in Taylor Chorney and Aaron Ness. Both of these guys are 7th defensemen at best, but will be forced into playing real NHL minutes this year. After Ness, the Caps have almost no depth. Literally they have a bunch of AHL guys who will be forced to play if an injury occurs. Looking at their depth chart, Washington has one of the worst defense groups in the league right now. Great goaltending might be able to cover some of that up, but if Washington does not sign a veteran to at least add some depth, I think they are in for a very long season on the back end.
Up front things do not look much better. Depth is a major problem once again. Their first line is intact with Ovechkin-Backstrom-Oshie still together, but after that, uh oh. Evgeny Kuznetsov and Andre Burakovsky are good players, but who is going to play the right side? Tom Wilson? I love Tom Wilson, but he's not a top six forward, he belongs on the fourth line. Brett Connolly? Banking on a 25 year old draft bust to play top six minutes is a bit of a stretch. They better hope Jake Vrana makes huge strides this season because he will probably be the one on that line. Washington's bottom six is in shambles. They are in good shape down the middle with Lars Eller and Jay Beagle, but their wings are pretty bad. I like Tom Wilson a lot, but only as a fourth liner. I do not like Brett Connolly. Yes he had a decent year last year, but repeating that is going to be an issue. Connolly has not been half the player everyone thought he would, and has struggled pretty much his whole career. Tyler Graovac looked decent in Minnesota last year, but has not played a full season in the NHL. Under him is Liam O'Brien, who is a pest and a fighter, but really is not NHL talent. If he is in your everyday lineup, your team is in bad shape depth wise. As far as extra forwards, Washington signed Devante Smith-Pelly after he was bought out by New Jersey, and have Chandler Stephenson and Riley Barber waiting in the AHL. Depth is a major problem for Washington up front. Secondary scoring is going to be a serious issue for this team.
Overall, this team's roster is much worse than it was last year. They have no depth and are banking on a lot of players playing better than what they are. I do not think Washington is going to have a very good year. There is no question they are going to fall in the standings this year. The question is, how far? I think at best this team finishes 3rd in the Metropolitan Division. Worst case scenario, they finish 6th and miss the playoffs. I do think Washington will make the playoffs this year, but as a wild card team. I think they finish 4th or 5th in the division. Braden Holtby, Alex Ovechkin, and Nick Backstrom should be enough to carry a team to at least a playoff spot. The Metro is very good, however, so the playoffs are no guarantee. This could be a very hard fall, and a very long year in Washington.
---