Progress on Diagnosing CTE in the Living - and how you can help!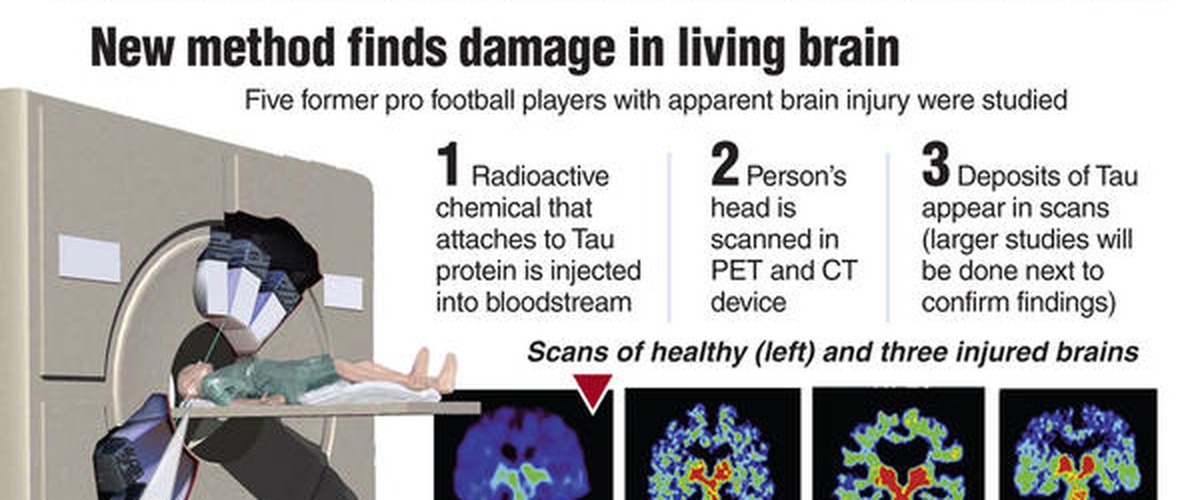 In a recent study published in the "PLOS ONE" journal, researchers studied the brains of 23 former college and pro football players. They were then compared to the brains of 50 non-athletes with Alzheimer's disease and 18 non-athletes.
Here's what they found.
"They observed that CCL11 levels were normal in the brains of the non-athlete controls and non-athletes with Alzheimer's disease but were significantly elevated in the brains of individuals with CTE. They then compared the degree of elevation of CCL11 to the number of years those individuals played football and found that there was a positive correlation between the CCL11 levels and the number of years played."
In a Boston Herald online article, Steve Buckley writes "What this means, said senior author Dr. Ann McKee, the director of BU's CTE Center and chief of neuropathology at VABHS, is that we are approaching an era in which people of all walks of life, with CTE, will be able to be told the diagnosis, as opposed to the way things are today, when the news is delivered to grieving family members.
If you want to contribute to the important research that is being done right now, then here is how you can help.
The DIAGNOSE CTE Research Project is a multi-center, multi-disciplinary, 7-year study being conducted by the Boston University CTE Center. If you would like to be a part of this study, please note that all travel expenses are covered. In addition, participants may receive up to $500 compensation.
The study is currently enrolling men ages 45-74 who are:
1. Former NFL players who played three or more seasons in the NFL
2. Former varsity college football players
3. Men who have never participated in contact sports or have had any brain injury
For more information, or to find out if you are eligible for the research project, contact: Taylor Platt, Recruitment Coordinator at (617) 414-1193 or email her at: diagnose@bu.edu.
The Boston University Center for CTE needs more former NFL players to participate. This research study is supported by the National Institute of Neurological Disorders and Stroke and the National Institute of Health.
I wrote about this study back on August 3, 2016 - encouraging former players to participate. I am one of only a handful of players that have participated in the study, to date.
Here is a link to the article that will give you all the information you will need to see if you are eligible to participate: The Diagnose CTE Research Project
If we can get to a day when CTE can be reliably diagnosed in living players, we may have a chance of getting it included in the Concussion Settlement in the future.
So, don't sit on the sidelines.
Get in the game!