Update on the NFL Concussion Settlement Assessments and Claims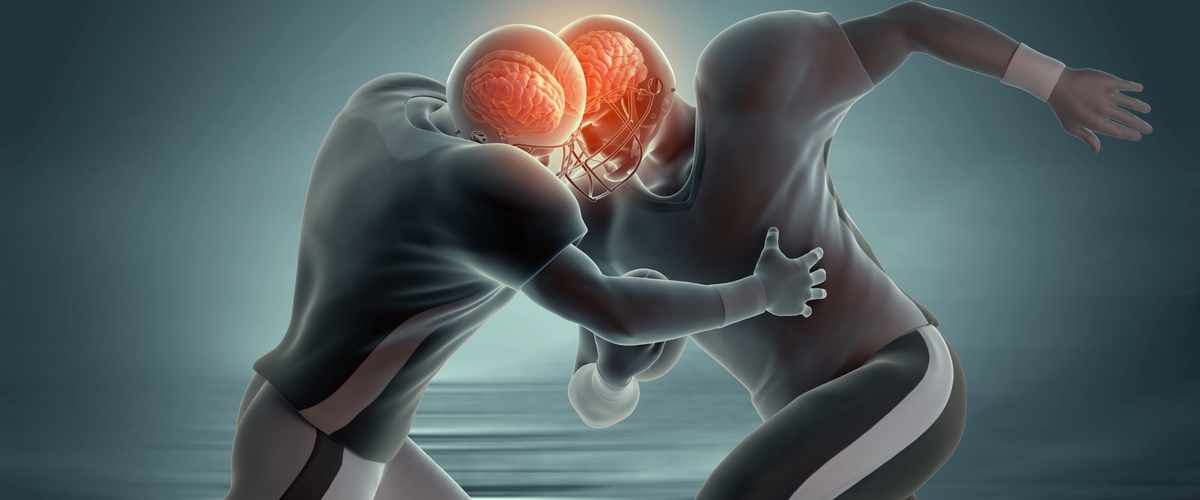 I have received a large number of emails and calls from former players asking about the NFL Concussion Settlement's MAF (Monetary Award Fund) and BAP (Baseline Assessment Program) and other issues related to the Settlement.
I'm sorry if I haven't responded to everyone's specific questions in a timely manner, but I want to remind everyone that I am not a lawyer. I'm just a former player who is trying to inform my fellow alumni to the best of my ability. I am not providing any legal advice – just my own opinions, which I have always tried to back up with the best information and facts available to me.
So here is what I know.
Our lead counsel, Chris Seeger was in court last Tuesday for a hearing on the extent of the predatory practices they have seen since the settlement went into effect in January.
"I've handled a lot of settlements — multibillion dollar settlements. I've never seen it as bad as I've seen here," Christopher Seeger, co-lead counsel for thousands of ex-players who settled with the NFL over brain-related injuries. "We've all heard about a large percentage of players who are not doing well financially within a couple of years of retirement. That's the case here. And that's my concern. They're preying on these guys."
According to a Washington Post article, "the judge asked how she could help, and Seeger said he'd like to continue the discovery process and investigate suspect entities. He said they could eventually refer them for criminal investigation and might ask the court to help ensure that money reaches its intended target: the men who played a physical game and are now suffering from physical and mental disabilities because of it. Seeger also provided the court with updated figures on the Baseline Assessment Program and Claims process, saying more than $130 million has been granted thus far to players. He said more than 1,200 claims have been submitted, and more than 2,200 screening tests are scheduled for this year."
Here is another good article from Deadspin. Report: Predatory Lenders are Preying on NFL Concussion Settlement Plaintiffs
For those players that haven't retained an attorney, I will do what I can to assist you in understanding your rights and responsibilities with respect to the Settlement.
Many attorneys have assisted their clients in scheduling a Baseline Assessment, but if you do not have an attorney, you will need to schedule your own examination by calling the BAP Administrator at 1-855-887-3485.
Here is some important information.
What is the deadline for getting a Baseline Assessment?
Retired players will have from two to ten years, depending on their age (as of January 7, 2017) to have a baseline examination conducted through a nationwide network of qualified and independent medical providers.
• Retired players 43 years or older, as of January 7, 2017, will need to have a baseline examination within two years of the start of the BAP.
• Retired players under the age of 43, as of January 7, 2017, will need to have a baseline examination within 10 years of the start of the BAP, or before they turn 45, whichever comes sooner.
Although all retired players are encouraged to take advantage of the BAP and receive a baseline examination, they do not need to participate in the BAP to receive a monetary award. Any award to a retired player may be reduced by 10% if the retired player does not participate in the BAP.
How is Retired Player's monetary award affected if he does not participate in the BAP program?
It depends on when the retired player receives his Qualifying Diagnosis and the nature of the diagnosis. There is a 10% reduction to the monetary award only if the retired player:
• Did not receive a Qualifying Diagnosis prior to July 7, 2014, and
• Does not participate in the BAP, and
• Receives a Qualifying Diagnosis (other than ALS) after his deadline to receive a BAP baseline assessment examination.
Who may provide Qualifying Diagnoses?
Only a qualified specialist may make a Qualifying Diagnosis. Depending on the date of the diagnosis, a medical provider must meet certain requirements to be considered a qualified specialist. Section 6.3 of the Amended Settlement Agreement defines these credentials for qualified specialists who may make Qualifying Diagnoses.
Under the BAP, a monetary award can only be made if a player is diagnosed with Level 1.5 or Level 2 neurocognitive impairment. The Settlement will pay for the costs associated with getting a player assessed by the doctors that have been approved by the BAP. Players that are diagnosed with Level 1 neurocognitive impairment will be eligible for free prescriptions, counseling and treatment.
It is important to know that the diagnosis of Alzheimers, Parkinsons and ALS can only be made by an MAF (Monetary Award Fund) approved doctor. Unfortunately, the Settlement does not pay for the cost of MAF doctors. You can see the list of approved doctors at the Official NFL Concussion Settlement website here.
A Qualified MAF Physician is a board-certified neurologist, board-certified neurosurgeon, or other board-certified neuro-specialist physician, who is part of an approved list of physicians authorized to make a Qualifying Diagnosis. If you received a Qualifying Diagnosis before January 7, 2017, you do not need to schedule an appointment with a Qualified MAF Physician. Instead, the physician who made the diagnosis should fill out the Pre-Effective Date Diagnosing Physician Certification Form.
I recently contacted the Claims Administrator for the NFL Concussion Settlement and asked for a list of the approved BAP doctors, but to date, that list has not been made available – probably because the BAP administrators are concerned that some players will contact the doctors directly. Again, it is important to remember that only the BAP Administrators can schedule a player's baseline assessment.
The network of BAP doctors is subject to written approval from Co-Lead Class Counsel and Counsel for the NFL Parties.
If you have questions related to the Baseline Assessment Program, you can contact the BAP Administrator directly at (888) 211-7289.
I have only covered some of the basic information about the Baseline Assessment Program. If you want to see more detailed information, you can click HERE to review Frequently Asked Questions and see answers on various topics related to the BAP.