How is Ryan Kerrigan not a top 100 player?
What if I told you Ryan Kerrigan was better than Von Miller? Laughter would follow I'm sure and I'd be accused of being foolish. Von Miller won his team a Superbowl and was the MVP of that game. Ryan Kerrigan? Well most think of Kerrigan as nothing more than a solid defensevie player in the league. He's no Superbowl MVP. He's been to the pro bowl half as many times as Miller and let's face it Kerrigans Eastern Mortars commercials don't compare to Millers Old Spice ads. No Kerrigan isn't better than Von Miller but the gap between the 2011 2nd and 16th overall picks is closer than most people think.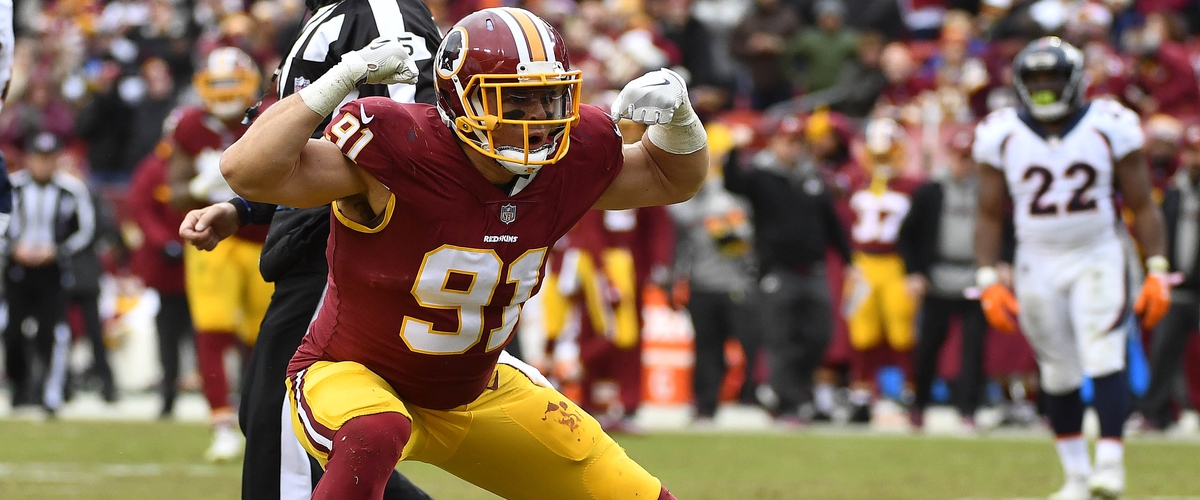 In the last two seasons Ryan Kerrigan has had 24 sacks total and finished in the top 5 for most sacks both years. That's a little bit better than a solid defensevie player. In a league that pays top dollar for pass rushers, a top 5 pass rusher year in and year out is a precious commodity. Not only did Kerrigan(13) have more sacks than Miller(10) last season he was more disruptive as well. Posting three forced fumbles and a pick six. Miller end the season with no INTs and two forced fumbles.
Now Ryan Kerrigan is a lot more laid back than Von Miller. Kerrigan doesn't talk as much to the media and seems satisfied with local fame and doesn't seek national attention. However his on the field play demands the national attention of his peer. So when a top 100 list based on 2017 comes out and Ryan Kerrigan isn't on it but Von Miller is number 9, it can seem as tho Kerrigan is being disrespected.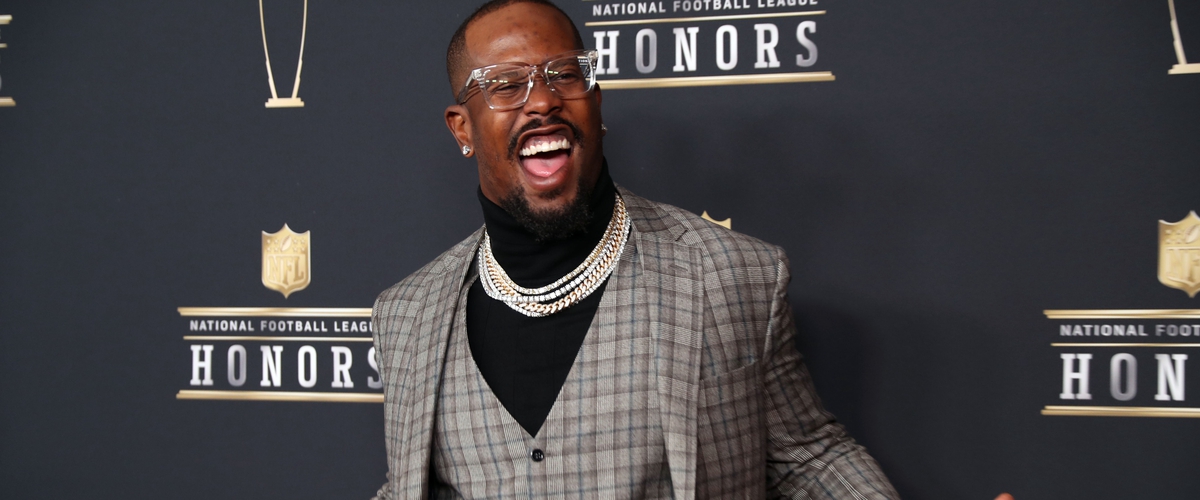 Maybe the legend that Miller has build for himself helps on a list done by players. Miller does have 12 more sacks than Kerrigan in his career but since 2014 Kerrigan is averaging 12 sacks a season. In 2012 Von Miller had 18.5 sacks to Kerrigans 8.5. Over the last four seasons however Von Miller only has 1.5 more sacks than Ryan Kerrigan. Ryan is closing the gap and he's closing it fast. Maybe it's time to start mentioning them as the top two pass rushing linebackers in league.
---