Offensive and defensive X factors for the 2018 Redskins
X factors, as I will be judging them, are players who if they play bad could have a huge negative impact on the season or vice versa if they play well. Exmaple, Jordan Reed was left of this list even though his play, good or bad, will impact the team greatly. Having Vernon Davis behind him helps keep the production up at the tight end position. So players who don't have a solid back up behind them have more weight to carry. These players, in my opinion, will have the biggest impact on the Redskins 2018 season. I'm leaving Quarterback Alex Smith off the list because QBs obviously have the most impact on any teams season. So excluding the most important position these are my two make or break Redskins players to keep an eye on this season.
DEFENSIVE X FACTOR - DJ Swearinger. Swearinger has been one of the more vocal players since joining the team last off-season. He was voted team captain by his peers and has quickly become a fan favorite in the nations capital. Swearinger has been known for his run stuffing skill set and his ability to lay the wood. Just think back to week 3 against the Raiders when he put Marshawn Lynch on his backside. However he is not a premier talent in coverage. Yes he did lead the team with INTs(4) but he got 3 of them in a two weeks span. He had a two INTs game against the Vikings and followed that up with a nice pick on Drew Brees in New Orleans. In both games against the Philadelphia Eagles Brent Celek made a habit of beating DJ in one on one coverage. Swearinger also struggled against the Chargers in week 14. If the Redskins are going to take the leap they will need Swearinger to be more consistent in pass coverage. The Redskins have a young group of safeties behind DJ so his leadership will also be on display. It should be noted that before the start of training camp DJ had a few of the younger DBs working out with him in Miami. Washington is counting on his leadership on and off the field.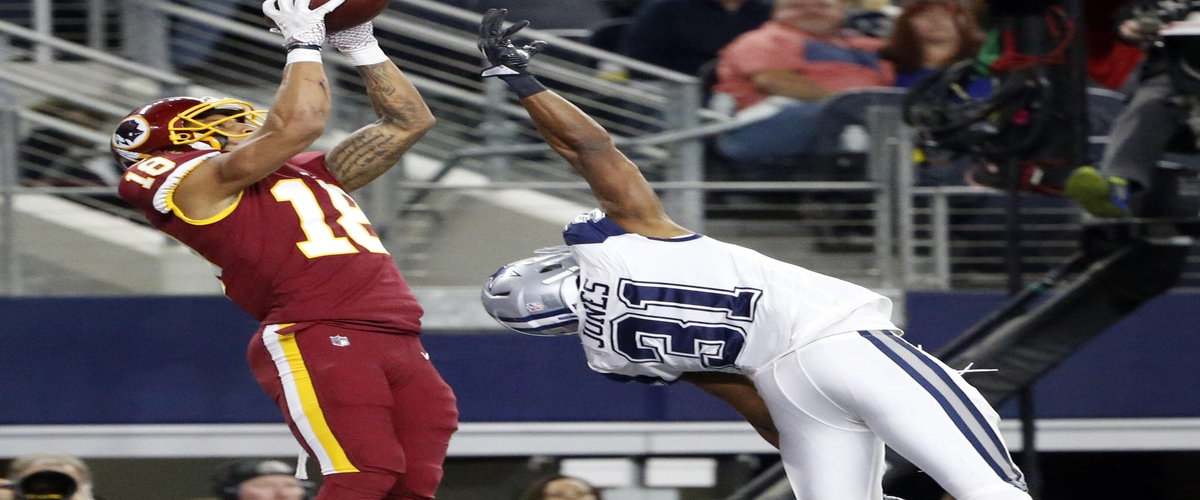 OFFENSIVE X FACTOR - Josh Doctson. After playing only two games his rookie season, first round pick Josh Doctson was given some what of a pass in year two. He won't receive that same luxury in year number three. Doctson was drafted to be the number one wideout in the district. It's time to put up or shut up. Some skins fans are already calling for them to sign Dez Bryant and cut bait with Doctson now. Fans that are ready to give up on Doctson might be jumping ship a little early but they have valid reasoning. According to profootballreference.com Doctson was targeted 78 times in 2018. He caught 35 passes for 502yds. He caught 45% of the passes thrown his way while Dez caught 52% of the balls thrown his way. Plain and Simple, Josh Doctson hasn't gotten the job done. Chris Thompson finished with more catches. Josh Doctson wasn't drafted to have less catches in a season than a 3rd running back who didn't even finish the year. Doctson has yet to have a game with 5 or more catches and he's hit 80yds receiving once in 18 games. Sterling Shepard & Michael Thomas, both drafted in the 2nd round the same year, have been ten times more productive than Doctson. At this point, minus a few flashes of greatness, Josh Doctson has been a bust. That HAS to change if the Redskins are going to make a push for the playoffs.
---