Impact of Kevin Durant Returning for Game 5 of the NBA Finals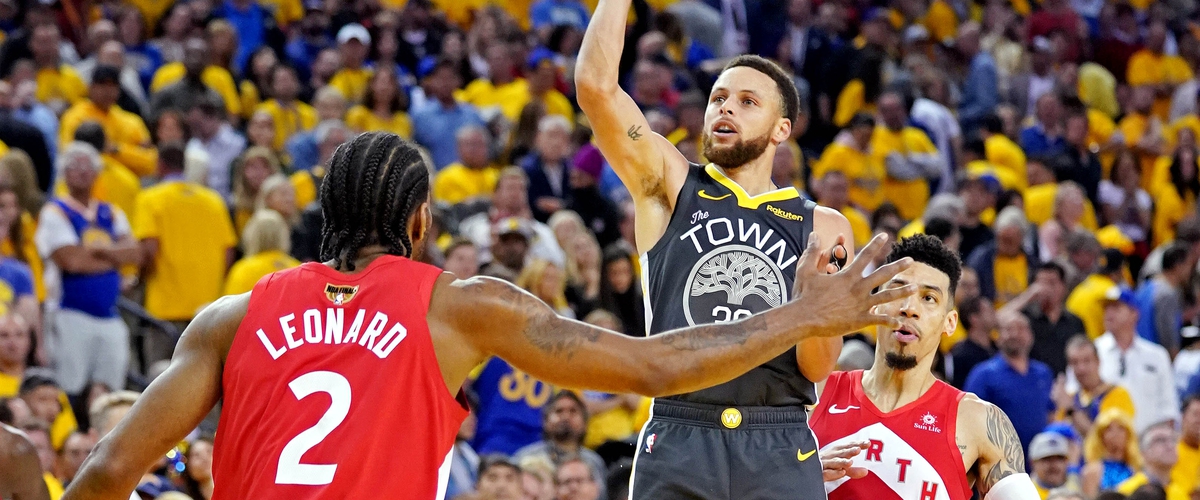 Everyone else will have more chances
Ever since Kevin Durant went out with the calf injury, the rest of the Warriors have fluctuated in production. At first, it brought back the old style of Golden State, with constant passing and involvement. But now, the Raptors have figured out a defensive scheme that has the Warriors backtracking. The reintroduction of Durant will give the Raptors another high-class player to defend, opening up the rest of the team to more shots and opportunities. Durant may only play around 5-10 minutes tonight, just like DeMarcus Cousins when he came back in Game 2. The best case scenario for the Warriors will be for Toronto to overreact to Durant's return, resulting in more shots and points for players like Steph Curry and Klay Thompson.
Durant will not score much, but will be a force under the basket
If you are expecting Durant to go out and play 30+ minutes and score over 20 points, you will be sadly mistaken. Durant will not play a huge role in the final score, but rather in the rebounds department. Durant returning gives Golden State another giant body underneath the rim, helping the Warriors grab more offensive and defensive rebounds. Depending on how Head Coach Steve Kerr wants to utilize KD, the Warriors may have a great chance to shut down Pascal Siakam and give the Warriors more chances to score.
The Warriors may have been given life support
Entering Game 5, the Warriors are on their last life and needing to win three games in a row to win their 3rd straight NBA Finals. The last and only time a team has came back from 3-1 in the NBA Finals was the Cleveland Cavaliers in 2016 over the Golden State Warriors. Well, the comeback of Durant may give the Warriors the boost to build the comeback needed to win the NBA Finals. I initially thought the Raptors would not be able to answer to what the Warriors would bring to them, but I was terribly wrong. If the Warriors want to win the next three games, they need to mentally beat Toronto.
Prediction for Game 5: Warriors win 108-102 and force Game 6
Prediction for NBA Finals: Raptors win 4-2
If you enjoyed the article, feel free to follow the blog and like the post! Catch me on the podcast "I'm Right You're Wrong Sports" on Youtube! If you ever want to contact me about anything related to sports or the blog, please feel free to send me an email at brawders[email protected] and I will try to get back to you as soon as I can.
---