Wheels of Fortune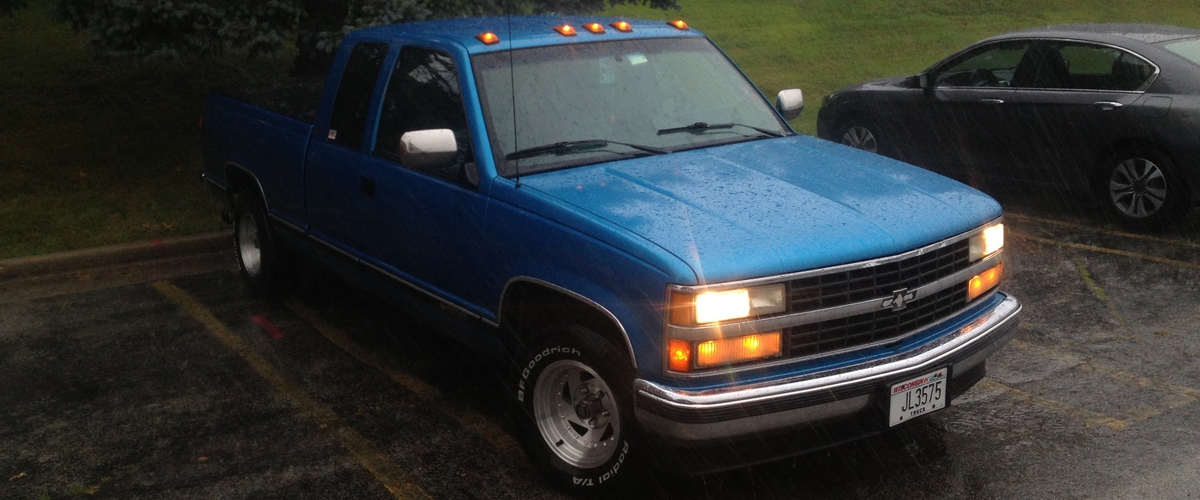 To say it's been a tumultuous week in college basketball would be an understatement. For those who missed out on the happenings, the FBI had a press conference, in which they announced the arrest of ten people on federal charges, including four college basketball assistant coaches. Bribery, fraud, corruption and all sorts of general mayhem were said to have transpired and it has been suggested by many, that the FBI's investigation is just beginning and will have a more far-reaching impact on college sports.
For some, it's like a smelly veil of secrecy has been lifted and now the whole sports world (or at least those of us who were never paid under the table) can begin to understand the complexity of the corruption that has existed for quite some time in major college sports, specifically basketball, but likely in football as well. Everyone knew it stunk, but no one seemed to be able to figure out exactly where the smell came from or how to get rid of it.
Through the FBI's research, they found at least some of the odor coming from shoe companies, which doesn't surprise anyone somewhat familiar with the game or shoes in general. There are other sources to be sure, including some that may not yet have been named, but we're off to a very interesting start.
Many in the media have been criticized for jumping on the bandwagon of going after the corrupt system that exists, because they all seemed to know bad things were going on for quite some time, but either never had a problem with it or never reported on what they knew or had suspicions about until the FBI opened the floodgates. In fairness to those members of the media, what exactly were people expecting members of the media to say?
They weren't in a motel room with pre-positioned, hidden cameras and wiretaps recording conversations. No "bad actors" (as Rick Pitino calls them) would ever think of texting Gary Parrish or tweeting at Jay Bilas after they delivered a $25,000 cash payment to a family member of a five-star recruit, let alone explain the specifics of where the money came from, who was receiving it, etc... Without that type of information, what is a reporter supposed to say without getting sued? He heard a rumor from a rival coach that Coach Bell arranged for Neon Boudeaux to get a Lexus and someone bought Ricky Roe's dad a new tractor after they committed to Western U? Even if you don't get sued, no coach will ever talk to you again and your career is over.
While there may have been limited information to go on, there are some obvious questions that could've been asked over the years, yet no one seemed too interested in asking them or finding out the answers. One really obvious place to start is with the vehicles college athletes use while on campus. In recent days, at least some folks have taken an interest in what Louisville freshman Brian Bowen is driving around campus. The responses from fans of opposing schools are so interesting and specific in their details about other supposed illicit activities, you just want to grab a tub of popcorn and read into the night.
I don't know if I'd condone a paparazzi-like stalking of student-athletes to find out who is driving what and where it came from, but if someone is flaunting their ride online, I think it's reasonable to ask how an unpaid student-athlete is able to afford a brand-new Dodge Charger with $8,000 worth of wheel and tire upgrades? I'm sure there is a reasonable explanation and I'll share some below.
While many of my basketball memories have faded into the distance, I'm a car nut and I still distinctly remember a lot about the cars people drove back in my college days, so I'll take you now on a not-so-brief automotive journey through those times.
Marquette University required all of their student-athletes (or at least the basketball team) to provide a copy of the title of any vehicles players had in their possession, as well as an explanation of how they came to own those vehicles, in the event that the NCAA decided to ask.
Did they ask? Sometimes. Someone knocked on my dad's door one day, claiming to be from the NCAA and indicating it had been reported that someone outside of our family had purchased my 1979 Ford Bronco for me. They then went on to ask how we were able to afford it. I think my dad then asked to see their warrant and when they didn't produce one, he politely asked them to return with one and that was the end of it, which often seems to be the result of NCAA investigations.
We never found out who tried to get me in trouble, but there has always been speculation. Some folks thought it was UW-Madison, who was upset that I told them I wasn't considering staying in-state, but then somehow changed my mind and committed to Marquette. Others thought it was an SEC school that was recruiting me and once I eliminated them from consideration, they tried to exact revenge (I still have letters from an assistant coach, who claimed Marquette was an NCAA time bomb, waiting to go off).
I know Coach O'Neill initially thought UCLA bought the truck for me, because when I said goodbye to him at the end of my official visit and pulled away, he saw a UCLA decal in the back window (I had visited UCLA prior and bought the decal). While I know Coach Harrick ran into trouble with the NCAA later on, neither he nor anyone from his UCLA program ever even hinted at anything that was inappropriate or against NCAA rules when they were recruiting me. In fact, no one who recruited me ever made such offers and that includes some coaches either in trouble now or rumored to have been cheating- Rick Pitino, Bruce Pearl, Jerry Tarkanian, etc...
While my old Bronco may have looked kind of cool, it was really a heap and probably not worth what we paid for it. In fact, I could've probably spent more on repairs while owning it, than the truck was worth. The 1992 Silverado pictured above was a different story though. Did reporters who saw me drive that truck to Marquette games ever ask where a college kid came up with the money to buy a brand-new pickup truck in college? If they did, I don't remember them ever asking me directly.
The fact of the matter is, that was the third truck I owned in as many years. I was very much into cars from a young age and still am today and my taste in vehicles rarely stayed anywhere near "normal" cars. The first vehicle I owned was that 1979 Ford Bronco. It had a mild lift kit on it and 33-inch mud tires that howled like crazy and announced my arrival well before the truck was in view. I loved that truck! However, it already had a lot of miles on it when I bought it (maybe 90k or more?) and it had not been treated well. I didn't do it any favors during my ownership and the tipping point for me came when I was driving it down the parking ramp at Humphrey Hall and the spokes of one of the front wheels actually broke near the hub while turning.
I only paid $4,000 for the truck when I bought it and it looked a lot cooler than it actually ran. I spent thousands more fixing all the stuff that was probably held together with duct tape and bailing wire when I bought it, before deciding the thing was just a money pit with no end in sight. I sold the Bronco and not long after that, I bought a 1984 Ford F-250 from Troy Kumprey, a Marquette wrestler, who came back to school after working construction out of high school.
Unlike the basketball team, the wrestlers at Marquette were not all on full scholarships and Troy needed money to pay for tuition. His truck was even more outrageous than my Bronco- a six-inch Skyjacker lift kit, double-chrome rollbar with five KC off-road lights on top and a bug shield that said, "Dirty, Mean & Nasty." My girlfriend at the time always hated when her roommates would call to her that "Dirty, Mean & Nasty is here to pick you up." Troy also also had matching mudflaps, which thankfully, he never got around to installing.
That truck was in a little better shape, but it was a regular cab and as cool as I thought it looked in college, I didn't fit in it as well as the Bronco and couldn't make it into the parking ramp at Humphrey because of it's height. I bought it for $5,500, tinted the windows, put a box speaker in the back and a new set of directional American Racing Wheels on it, fixed various issues that popped up while I owned it and sold it about a year later for $5,000.
That led to the Silverado pictured above. At that point, I was tired of buying someone else's good-looking problem vehicles and wanted to buy something that was new and had a warranty. I was still very much in truck mode and knew I wanted something closer to a Bronco than a regular cab pickup, which is how I ended up with the extended cab Silverado.
I initially wanted to save money and option it more modestly without power windows or locks, but the salesman talked me into them, citing better resale value. I also ordered high-back bucket seats and the largest engine available in that model- the throttle body-injected 350. Not ordering four-wheel drive saved me a lot of money up front, as did the five-speed manual transmission and monochromatic paint. Gas-friendly 3.08 gears saved me more money over the long run. All-in, the truck cost just over $16,000 (I think the Mel Gibson Lethal Weapon running lights on the roof were a $54 option).
While not an outlandish sum of money, where exactly did a college kid come up with $16,000 for a new truck? Well, my grandparents lived in Chicago near the turn of the century and owned some property, which they ended up selling. When they sold the property, they invested the proceeds in a tech start-up, with the intent to sell if and when they doubled their money.
Had they just held onto that Chicagoland real estate or sat on their Big Blue stock and transferred those holdings to me as a freshman at Marquette, I might've dropped out of school, bought a sailboat and headed for the South Pacific. Instead, they invested it in a Fidelity mutual fund, called Magellan, which also did ok. In fact, between Marquette winning the championship in 1977 and my high school graduation in 1990, the Magellan Fund averaged a return of more than 29% per year, making it the world's best-performing mutual fund during that stretch.
The end result for me was enough money to get me through just about any college I wanted to attend. When it became clear some school somewhere was going to offer me a scholarship, my parents let me start spending a little of the money on a truck...and then another...and then another.
A story of a family that saved money for college is not unheard of and as I look back at my friends who were college athletes and owned cars, I think it really reflected their socioeconomic background, more than the influence of some unscrupulous booster, sports agent or shoe company lining their pockets with cash. The coolest car I knew of anyone owning was my AAU teammate, Jeff Peterson, who ended up going to UW-Madison and drove a 5.0 Mustang convertible. Even Vanilla Ice couldn't wreck the coolness of that car.
I don't know if it was Jeff's car or his parents' car, but they lived in Mequon, which everyone always told me was a town full of rich folks and after seeing Jeff's ride, I had no reason to doubt it. My own teammates had a wide range of vehicles. I can't remember if it was Joe Krysiak or Mark Anglavar who owned a Cadillac, but it wasn't a top-of-the-line Fleetwood Brougham, but a Cimarron, which may go down in history as the sorriest, re-badged excuse for a Cadillac of all time. Not exactly the type of ride that would raise any red flags with NCAA compliance folks.
My roommate, Robb Logterman, had a Mk2 VW GTI, which was a decent little car, but I always thought of it as a chick car. Either way, it seemed well within the means of his parents to afford it, especially if they didn't have to pay for college tuition. If someone had been buying cars for players at Marquette, Damon Key, who finished as one of Marquette's all-time leading scorers and rebounders surely would've had one, but he didn't. Marquette's all-time assist leader, Tony Miller, seemed to regularly date girls who had cars, because he always seemed to be borrowing one from them, but never had one of his own.
Rod Grosse had a Mercury Cougar, which again, wasn't anything special. Amal McCaskill had a Camaro, but it was a third gen and it only had a 5.0 V8, not the more-coveted 5.7-liter like I had in my truck. A really nice car for any college kid, but probably cheaper out the door than my pickup truck as it was optioned. Charles Luter had a J30 Nissan Maxima, which seemed a lot cooler at the time, perhaps because it had tinted windows and aftermarket wheels that he put on in the non-salt months.
However, Luter was plagued with knee issues throughout his career at Marquette, so if someone was hooking him up with a Maxima to go to Marquette, future NBA player, Tony Smith should've done far better than the Suzuki Samurai he was wheeling around right before I came on campus. If memory serves me correctly, those could be had brand-new for well under $10,000, perhaps even below $7,000. Shannon Smith also had one of those during his brief tenure on campus.
Jeff Zavada had a Plymouth Laser, which may have been the coolest car anyone had on the Marquette team, especially because it had a super-rare (at the time) car phone, which Jeff often used to call home. Apparently, it was quite the deal, because he had a Steven's Point phone number, so even though he was in Milwaukee, the calls were treated like local calls and the difference in price between car phone minutes and long distance charges from his campus apartment were negligible. I think Jeff's dad was a pharmacist and the family didn't seem to be hurting financially. In fact, a few years ago Joe Krysiak, Jeff and I had all we could do to bring Joe Nethen back aboard Jeff's yacht, when Joe decided to jump into Lake Michigan (Joe can't seem to stay out of trouble on the water).
Ron Curry, who transferred to Marquette from Arizona, did have an older Z31 Nissan 300ZX, but it didn't have the turbo option and the dashboard had aftermarket carpeting on it, because I think the Arizona sun cracked the original dashboard. Nice car, but not nearly as nice as the BMW M3 lightweight he bought after he graduated and started playing professionally. Next to Zavada's Laser, I think Tommy LaChance's Monte Carlo SS might've been the nicest car on the team and he was a walk-on, so it wasn't like anyone was trying to hook him up with a deal.
All of these cars were a far cry from the stories Bruce Pearl (whose Auburn program is now under scrutiny in this FBI probe) once told about Illinois giving Deon Thomas $80,000 and a Blazer. In fact, the closest anyone might've come to such a ride was the Olsmobile Bravada, driven by one of the guys on the track team. Even he didn't get that until he was an upperclassman, because I used to give him rides to K-Mart and off-campus supermarkets when he first came to Milwaukee, so we could save money on groceries. Maybe you've heard of him? He has a TV show now, called The Profit.
The fact of the matter is, the automotive landscape while I was in college was nothing special- no BMWs, no Corvettes and certainly no Blazers with $80,000 worth of spending money in the center console. My host at the SEC school I visited had to bum a ride for us off one his teammates, who had a Merkur XR4Ti, because he didn't have his own car on campus. My host at UCLA wasn't future NBA players, Don MacLean, Tracy Murray or Mitchell Butler, but a walk-on who owned a Jeep.
Sam Robson at UC-Santa Barbara had a cool, lowered VW Beetle, but it was an unfinished project car with a milk crate for a passenger seat. UCSB's Coach, Jerry Pimm did have a really nice early-70s red Cadillac convertible and a nice yacht, but he was the head coach. His assistant had a Nissan Silvia S13, which I gave him a hard time about, because it wasn't a 300Z.
In all my years around the game, I've come to realize most college basketball coaches don't really care much about cars, because they mostly seem to have run-of-the-mill SUVs (KO had an Explorer), although assistants Dan Thiess & Bo Ellis both drove a Ford Taurus. I can say that I cared about vehicle ownership and the fact that Marquette was going to allow me to have a truck on campus during my freshman year didn't hurt their chances of signing me, even if I did have to pony up hundreds of dollars for parking permits (I still own that blue pickup).
It will be interesting to see where this probe goes next and if/when the IRS gets involved to find out if those who were on the receiving end paid taxes for what was given to them, whether it was straight cash or a cool ride. Stay tuned!