Atlanta Falcons at Detroit Lions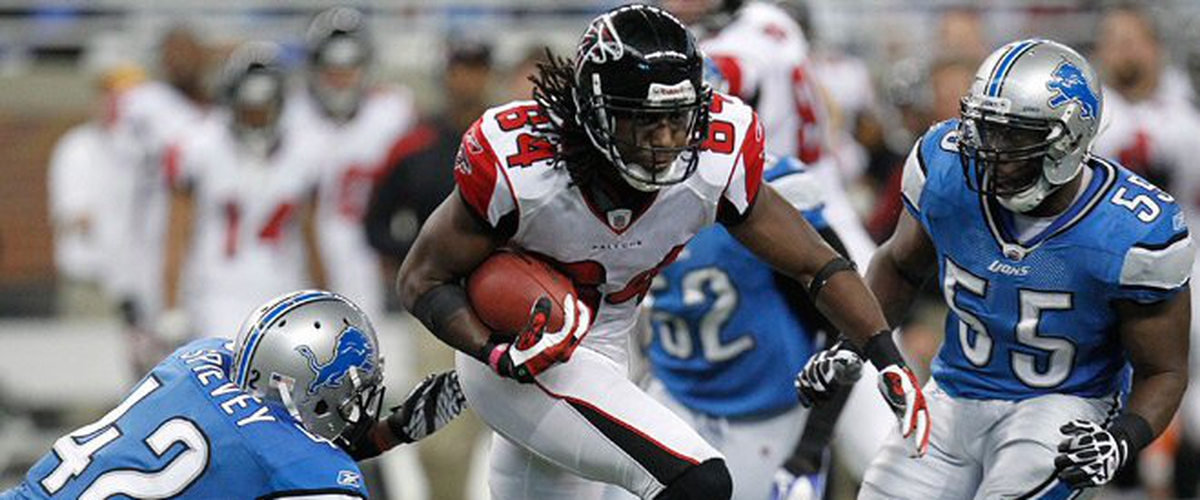 Atlanta Falcons will take on the Detroit Lions in Week 3 on Sunday
The Detroit Lions started the season with a comeback win over the Arizona Cardinals. They played their second game of the season with a 24-10 win against the New York Giants on Monday night. The Atlanta Falcons are playing well again this year and are building momentum. The Falcons are 2-0 after defeating Green Bay 34-23 last weekend. This NFL game in Week 3 is scheduled for Sunday, September 24, 2017, at 1 p.m. ET at Ford Field.
The Detroit Lions could turn heads with an upset victory but it will be tough against the Falcons. Quarterback Matthew Stafford didn't have a great day against New York on Monday night. Stafford threw for just 122 yards and lost a fumble. However, the Lions never trailed in their 24-10 win. The difference in this game was Detroit's swarming defense. The defense is continuing to get better. If the Lions have any chance of slowing down the Falcons, they must keep Atlanta Falcons wide receiver Julio Jones in check. That responsibility could fall on Darius Slay, the Lions top cornerback. Slay and the rest of the Lions need to force the other wideouts to beat them in this one.
Atlanta Falcons and quarterback Matt Ryan had a dominating victory against the Green Bay Packers Sunday night. Ryan threw for 252 yards and a touchdown. Julio Jones finished with five catches for 108 yards. Freeman rushed for 84 yards, and Tevin Coleman had 42 yards on the ground plus a touchdown catch. Trufant scored a defensive touchdown and a crucial interception near the end of the first half. The Atlanta Falcons have a lot of weapons on offense that can still put up a lot of points even without Jones. However, if Jones cannot be contained Atlanta will light up the scoreboard. The scoring total should be high with a ton of passes. Sportsbooks Games take the Falcons to win this game.